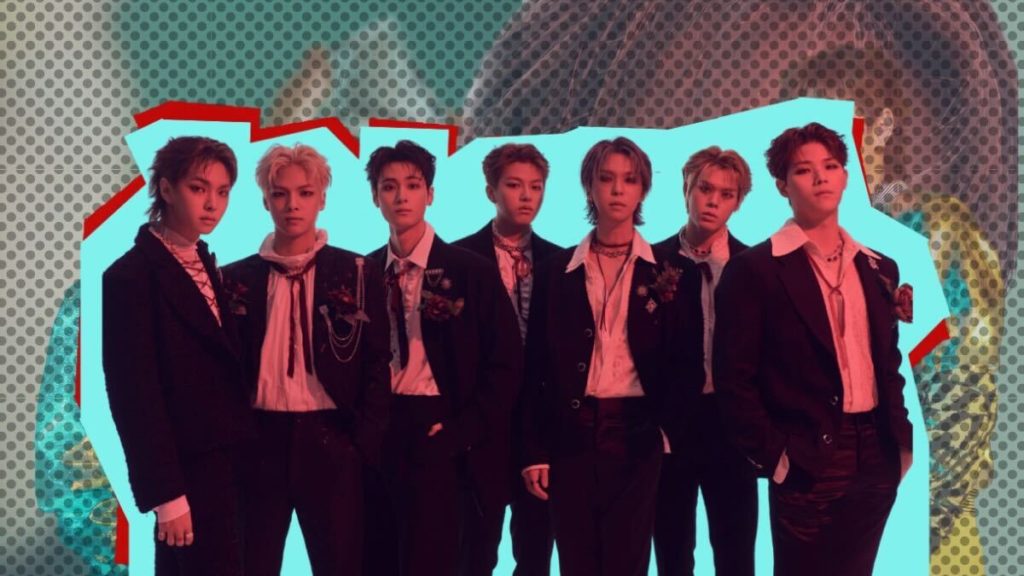 In the midst of a global pandemic—and with a lot to prove—rookie boy group, GHOST9 released their debut track, "Think of Dawn" in September 2020. From that day forward, they have won the hearts of fans around the world with their powerful discography and performances. Members JUNHYUNG, SHIN, KANGSUNG, JUNSEONG, PRINCE, WOOJIN, and JINWOO have achieved a great deal while exploring different visual themes and genres. Within the past two years, these seven unique individuals have continued to make a name for themselves.
In an exclusive interview conducted shortly after their recent comeback with ARCADE : V, GHOST9 spoke with EnVi about their U.S. tour and what they enjoy the most about being idols.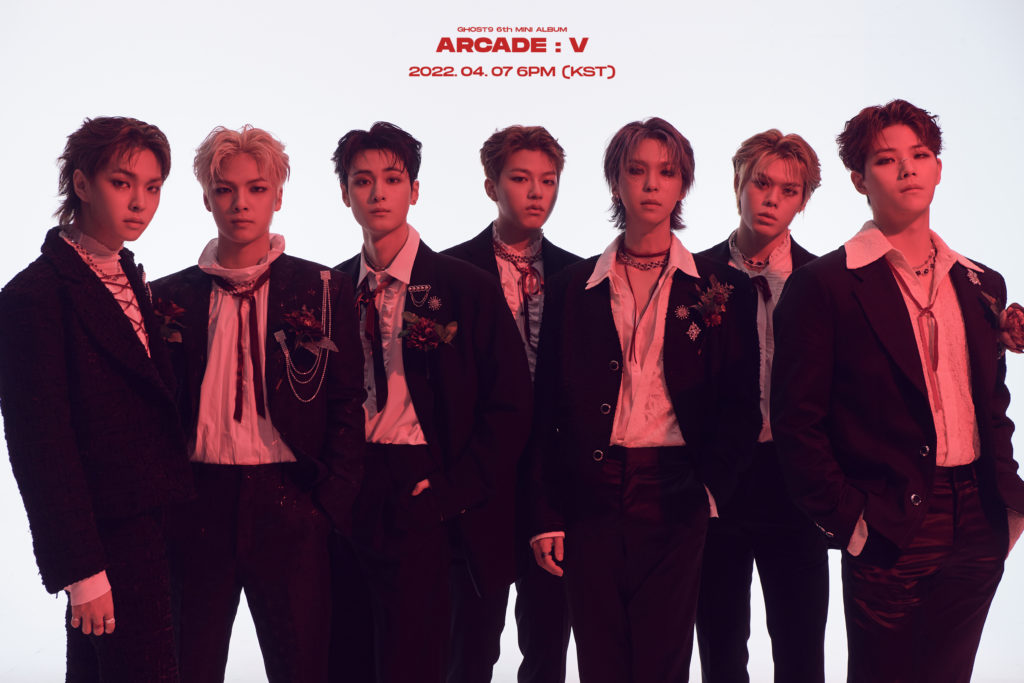 Rookies on the Rise
On April 7, 2022 at 6 PM KST, GHOST9 came out with their brand new EP, ARCADE : V, accompanied by the riveting title track "X-Ray." Although they only debuted two years ago, ARCADE : V is their sixth EP. Following their PRE EPISODE and NOW album series, the ARCADE era of GHOST9 brings out a different side to the group and new sounds for fans to experience.
"It was fun that we tried new choreography and concepts," said JUNHYUNG, the leader of the group. JUNSEONG, vocalist and main dancer of GHOST9, agreed by saying, "I like the fact that we were able to try different things that we haven't done before." Rapper and dancer KANGSUNG enjoyed the freedom they had when it came to choosing their colors and styling for this album. The stars were dressed in elegant goth-colored suits, modern plaid suits, multicolored knitted shirts, and '80s chrome attire in their teaser concept photos. Youngest, JINWOO especially enjoyed his brown-tinted short hair as he claims it was easier to wash.
"X-Ray" has a thrilling melody that is mixed with sharp vocals and synth music. The seven were excited to try out a new sound for their comeback and shared that this was one of their favorite themes so far. "I like this album the most because personally, I grew so much," said WOOJIN, the group's vocalist, rapper, and visual. Dancer and lead vocalist PRINCE, agreed, saying that he believes this title track accurately showcases the group's colors.
First Tour Experience
After two years since their debut, GHOST9 finally had the chance to tour around the U.S. early this year in January. They visited four prominent cities: Los Angeles, San Francisco, New York, and Boston. Through this tour, the seven members were able to see their fans in person for the first time. Knowing this, EnVi took the opportunity to ask them about tour life and what it felt like to finally perform in front of their supporters, Ghosties.
"It was overwhelming and exciting," said JUNHYUNG. Most of the members recalled that they were nervous to meet Ghosties for the first time, but they were also equally excited.
Because they were one of the many groups that debuted in the middle of the COVID-19 pandemic, PRINCE and WOOJIN both agreed that it felt very rewarding to see fans face-to-face considering that prior to their tour, they were not able to do any in-person fan events.
GHOST9 were able to make fun memories together while exploring each city they visited and performing at each venue. When asked what their most treasured memories were, PRINCE said, "Definitely meeting fans and content creators who all have amazing creativity and nice personalities."
The boys met up with various influencers including JRE, Jeenie Weenie, Shuang Hu, Trechelle & Treona Andino, and David Suh to name a few. Aside from getting to know each other, they were seen filming fun content with each creator they met.
For members JUNHYUNG, JUNSEONG, WOOJIN, and KANGSUNG, their most memorable moments were made in LA. They remember the El Rey Theatre being filled with fans and enjoying a basketball game they were able to attend at UCLA. JUNHYUNG liked visiting each landmark but cherished busking in LA the most. KANGSUNG expressed that he enjoyed numerous things while on tour, but hearing fans cheer and shout at the start of each concert gave him a great thrill.
When asked which tourist attractions they enjoyed visiting, most of the members mentioned New York. SHIN and PRINCE said they liked Central Park the most because it was spacious and calming. "It's huge and I was surprised at how many animals there were," SHIN commented. WOOJIN was particularly fond of Times Square because of the numerous advertisements and billboards, and JUNSEONG revealed that although he has a fear of heights, the Empire State building was an unforgettable place for him.
Whenever they get the chance to go on tour again, they hope to visit other countries like Japan and France. "I like Europe," WOOJIN confessed. "I want to meet Ghosties in Europe and explore tourist attractions and European culture." As for JUNHYUNG, he mentioned he likes the idea of a world tour because he knows that a lot of their fans are waiting to see them.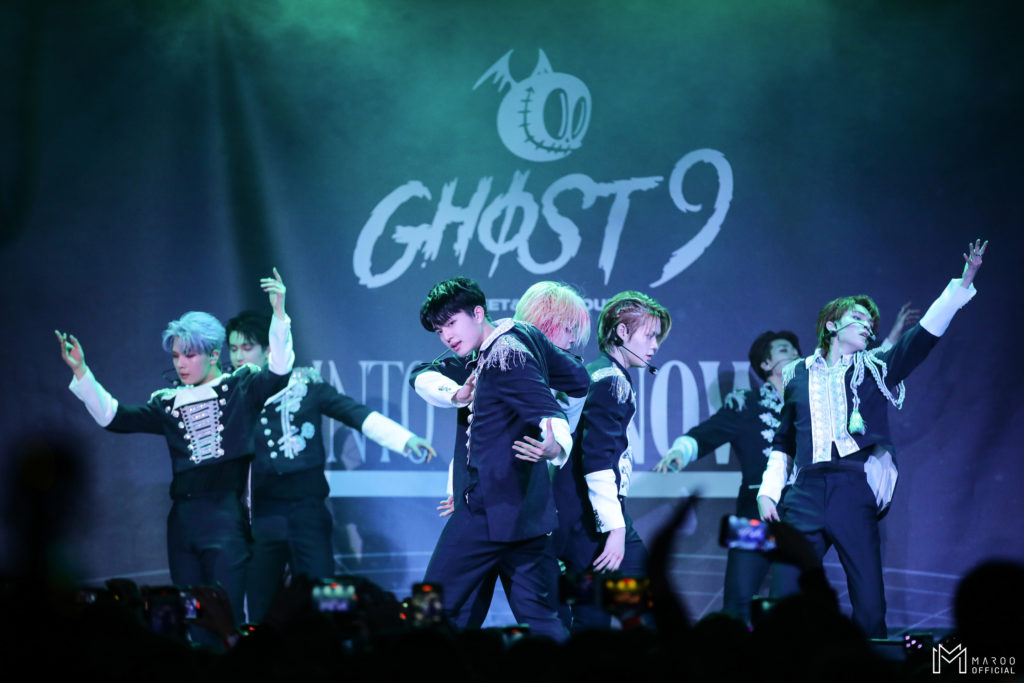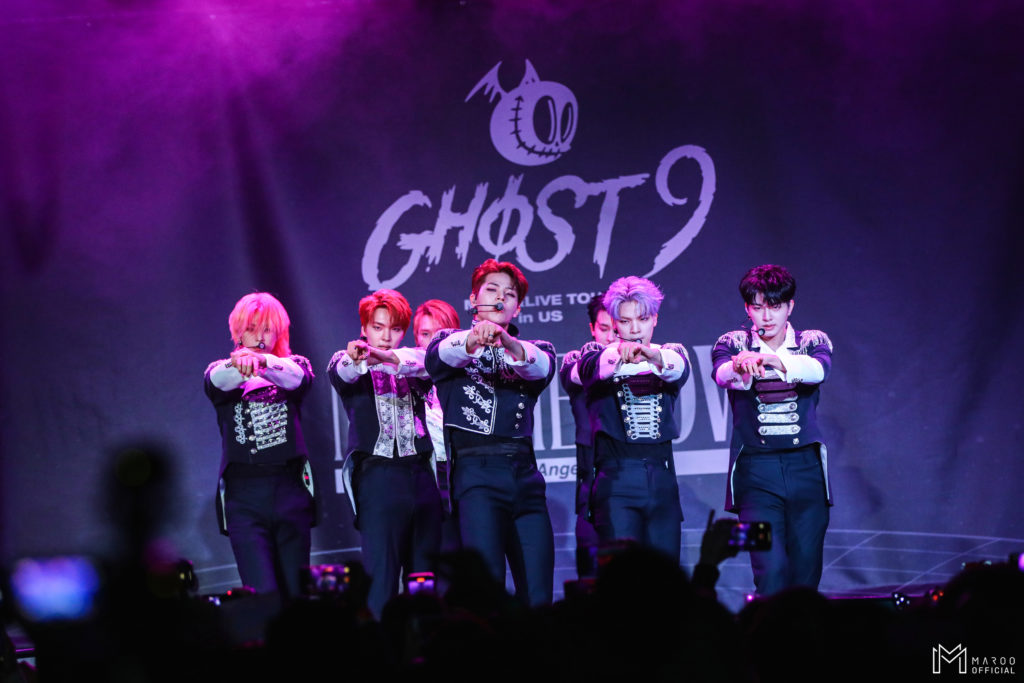 Life as Idols
Dreams derive from passion, and for GHOST9, their goal of becoming idols manifested in different ways. "It was in my 2nd grade in middle school that I wanted to become an idol," JUNHYUNG shared. "But, it was my 1st grade in high school when I realized that I want to pursue a career in the music industry."
For SHIN and JINWOO, their desire to make music came from watching their favorite artists. "When I first saw EXO's Kai, it got me thinking that I wanted to dance like that," SHIN explained. JINWOO added that ever since he began to listen to Park Hyo-Shin's music, he knew he wanted to become a singer. On the other hand, PRINCE described his admiration for music as something that came naturally and out of the blue for him. "It just happened naturally, I never really realized it. I was going with the wind and it led me here."
Now that they have achieved their dreams of becoming artists, GHOST9 noted that they love being on stage, making music, and meeting fans the most. "When I'm spotlighted on a stage," KANGSUNG began to list, "When the cameras are looking at me, when Ghosties are always there waiting for me supporting me, getting to work, and getting off work."
Aside from creating music and sharing it with fans, EnVi asked them what other things they were passionate about. "I have a passion for exercising!!" JUNHYUNG answered enthusiastically. PRINCE also enjoys exercising along with creating art, reading, and bingeing shows. Meanwhile, aside from fashion, KANGSUNG's newfound love is DJing.
In respect to how they like to connect with fans, the stars enjoy sharing bits of their life through their social media accounts. But beyond that, the stars have their own reality show on YouTube, Let's GHOST9, as well as vlogs under the series name Code9. Out of all videos that came out at the time of our interview, the members said that they enjoyed their behind-the-scenes vlog of their "Control," music video, their penalty shootout video, and episode number eight of Let's GHOST9.
GHOST9 at Their Core
When asked about the group achievements they are most proud of, GHOST9 expressed gratitude for a multitude of things. "We're proud of the fact that we can experience unordinary things," they began. Some of these things included, "debut, being on a stage, concerts, the American tour we pulled off, filming Youtube videos, photo shooting, having to go to the places (the roof of 63 building, Empire State Building) that you can't really go [to] easily, music video shootings in various buildings [and] places in Korea, everything was such a great experience. And just the idea of being on stage with members is the most proud thing than anything."
But the number one most rewarding part of making music for them is when people gain happiness by simply listening to their songs. The members appreciate that fans support them because of their hard work.
In terms of how they hope to reach and inspire Ghosties, they said, "We'd like to give them healing, joy, comfort, and thrill through the stage and exchange good inspiration. When there are tough times, we'd like to set them free. We just hope that we can make them smile."
To wrap up the interview, we asked if there was anything they would like to tell their fans, Ghosties. As always, the members answered with heartwarming energy:
JUNHYUNG: We love and also support Ghostie! We're so thankful that they always cheer us [on] and love us. Look forward to our performances and awesome music coming up! Thank you so much.
SHIN: Thank you for the constant support and love. I love you♡
KANGSUNG: There's a saying in Korean "Even a slight touch of a sleeve makes a destiny," we're going to hold that destiny, so let's hold onto that. Thank you always.
JUNSEONG: Thank you for the journey with us.
PRINCE: Thank you so much for always supporting us. We were able to go to the U.S. this time but we would also love to go to other countries in the future. Please wait for us.
WOOJIN: Time flew by. I will always be the same Woojin. See you back on the stage. I love you♡
JINWOO: Your support always means a lot to us. Thank you so much.
Don't forget to listen to their ARCADE : V EP here! To stay up to date with GHOST9, make sure to follow them on Instagram, Twitter, and YouTube.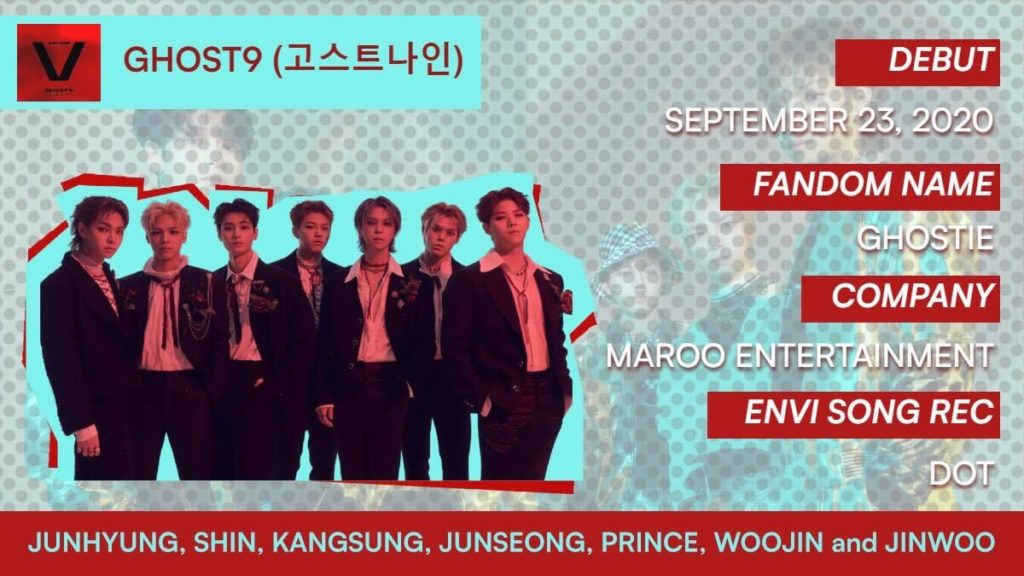 Interested in learning about other must-listen-to K-pop groups? Check out our interview with ONEUS here!