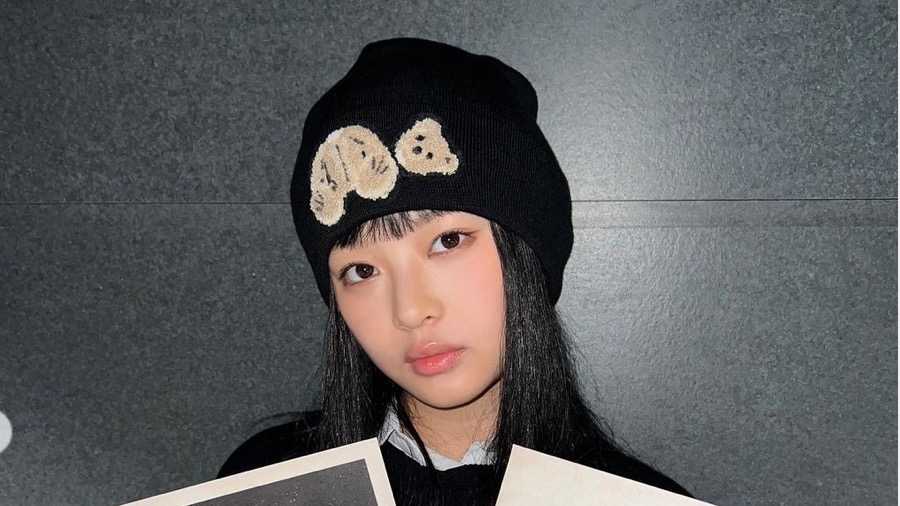 ADOR's first girl group NewJeans exploded onto the K-pop scene in July 2022. Since their debut this summer, the five-member unit has garnered global attention for their catchy songs and fresh concept. In just a short time, members Minji, Hanni, Danielle, Haerin, and Hyein have showcased their vocals, dance skills, and stunning live performances. Since their first release, "Attention," the girls of NewJeans have embodied several fashion aesthetics. Hanni, HYBE's first Vietnamese idol, was just signed as one of Gucci's brand ambassadors.
Gucci x Hanni
Just three months into her career, NewJeans' vocalist Hanni joins the ranks of fellow K-pop superstars IU and Kai as Gucci's ambassador. As the members of NewJeans have shown, they can pull off a range of looks, from Y2K-inspired casual-wear to high-fashion chic.
As luxury fashion houses turn an eye to the K-pop industry, Hanni becomes the first member of New Jeans appointed as a brand representative. Hanni's vibrant charm is sure to bring new, youthful energy to the well-established label. The news comes just days before the Gucci Cosmogonie Seoul show on November 1.
Gucci Cosmogonie Seoul
Following the predominant trend of taking collections around the world, Gucci will present their latest Cruise 2023 collection at Seoul's Gyeongbok Palace. Gucci Cosmogonie was previously shown in Italy's Castel del Monte in May 2022 but returns to the runway amidst winter in one of South Korea's cultural sites. As with the Castel del Monte showing, Gucci aims to honor "the beauty of South Korea's cultural heritage" and bring attention to Gyeongbok Palace's astronomical significance.
With a star-studded lineup of ambassadors and house friends, Gucci's show is expected to bring together South Korea's fashion elite and continue to prove the country's status as one of the most important fashion markets in the world.
Interested in more fashion content? Find out who the top performers of SS23 Fashion Month were here.