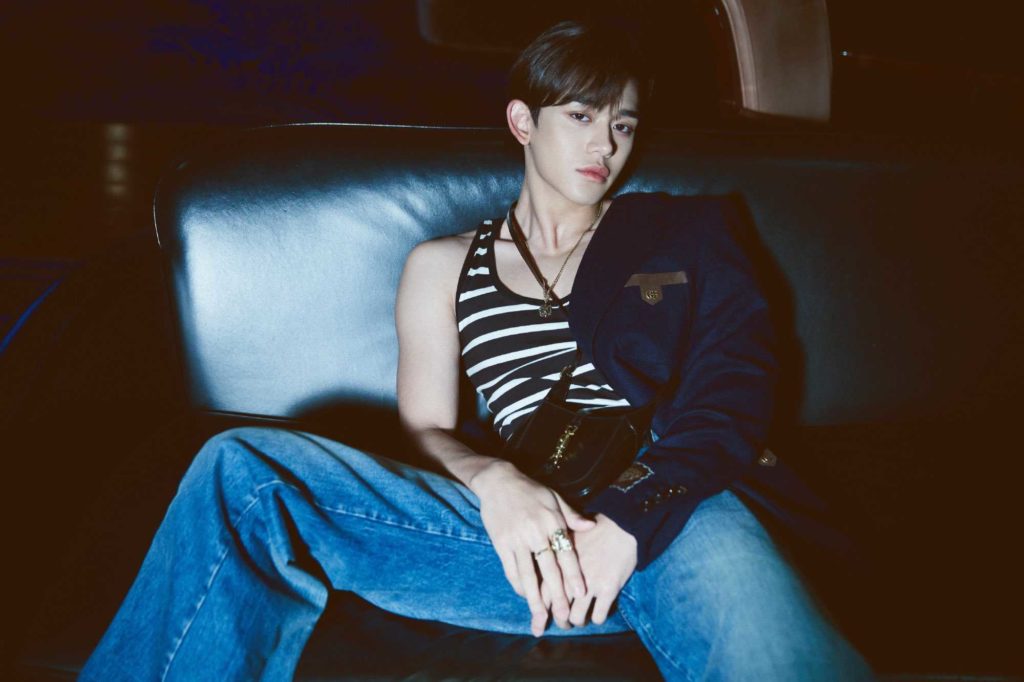 Celebrating its centennial, Italian fashion house Gucci has prepared a shedload of events around the globe. To commemorate the "Garden Archetypes" exhibition taking place in China, Gucci took its Fall 2021 Ready-to-Wear collection to Shanghai. The show that took place on June 22 was attended by a handful of hand-picked celebrities, including Lucas Wong.
Gucci's Centennial
View this post on Instagram
Back in April Alessandro Michele, Gucci's Creative Director, wooed with a collection that recapped Gucci's 100 year legacy. Dubbed Gucci Aria, the collection was an ode to the Italian brand's long-lasting impact in the world of fashion and a celebration of what has given Gucci its cult-brand status. The collection was a "hacking" of the brand Balenciaga. With his usual humourous and quirky style, Alessandro suggested sending bags from another brand down the runway. As both Balenciaga and Gucci belong to the same parent company, Kering Group, this show became an important creative and commercial milestone for the brands.
With rebirth as the overarching theme for the collection and drawing inspiration from its archives, Michele presented equestrian-inspired looks with nods to Demna Gvasalia and Tom Ford's Gucci. The centennial collection also paid homage to the founder, Guccio Gucci, with glimpses of "Savoy Club" referring to the Savoy Hotel in London where he worked as a liftboy. Among others, the collection featured iconic pieces from both brands such as the bamboo handle created by Guccio Gucci and a floral "hacked" version of Demna's hourglass bag .
View this post on Instagram
View this post on Instagram
Parallel to this fashion show, Alessandro Michele curated a grand exhibition to commemorate the Italian house's 100th anniversary. Titled "Gucci Garden Archetypes," the celebratory exhibit was first shown in Florence and will be replicated in seven cities around the world. As the heart of Gucci's market, China is hosting the first leg of a tour that includes Seoul, Sydney, and Los Angeles. Adding to the celebrations, on June 22, the city of Shanghai also witnessed an exclusive showcase of Gucci Aria. 
View this post on Instagram
Star Studded Guest List
The show, which took place at the Shanghai Exhibition Centre, was joined by a myriad of celebrities, including NCT's Lucas, former EXO member Luhan, and Lai Kuan Lin. Other popular stars like the actresses Kara Wai, Ni Ni, Sabrina Zhuang (Zhuang Da Fei), Song Yan Fei, the supermodel Xiaowen Ju, actor Tang Xiao Tian, and TNT member Liu Yao Wen were also among those who graced the occasion.
Raising expectations for the show, Gucci's official Weibo account shared posts of the special guests ahead of the runway. Through pictures and videos, the Italian brand's guest list invited viewers to join a livestream of the show. Clad in their best Gucci looks, the celebrities joined a countdown to Gucci Aria's presentation. 
Luhan 
View this post on Instagram
Lai Kuan Lin 
View this post on Instagram
Nini 
View this post on Instagram
Zhuang Da Fei
View this post on Instagram
Liu Yao Wen
View this post on Instagram
LUCAS X GUCCI
NCT's Lucas, who's become a regular at fashion events this season—he was invited to the opening event of Maison Margiela's Legacy House, last week—was also part of the star-studded group of attendants. Sitting in the front row, the WayV member shone in a casual look paired up with a tailored jacket and signature Gucci accessories that included a Jackie 1961 mini bag, a belt and a Lion Head ring. 
Lucas himself took to Instagram to share pictures of his outfit and thank the Italian fashion house for inviting him to its show.
View this post on Instagram
Meanwhile, Gucci shared clips of Lucas through their official Weibo account. 
View this post on Instagram
View this post on Instagram
Fans' Excitement
The event proved to be a momentus point not only for the brands, but also the fashion industry with two significant brands coming together. Fans were overjoyed upon seeing Lucas associated with a heritage-rich brand like Gucci and took to Twitter to express their excitement.
Jaehyun Yuta Lucas
for for for
Prada Tom Ford GUCCI pic.twitter.com/A7GeuOSVi7

— •ᗣ• (@jaewoosh98) June 22, 2021
Everything about him screams expensive.

LUCAS X GUCCI#LUCASxGUCCI #黄旭熙 #루카스 #ルーカス #ลูคัส @GUCCI @WayV_official pic.twitter.com/EFrugqQlzx

— ♡玉♡ (@luwinprint) June 22, 2021
at this point my thoughts are full of lucas x gucci#LUCASxGUCCI #LUCAS #黄旭熙 pic.twitter.com/P7lXN6MzbT

— rest (@bumxuxi) June 22, 2021
this is such a big thing, gucci one of the biggest luxury brands known to the world invited lucas, had a photoshoot with him, and interviewed him. this is such a big thing and is such a big point for his career. i couldn't be more proud of lucas https://t.co/6ULaeLGMMk

— s (@jaeflts) June 22, 2021
Lucas' adventures with the fashion world showcase his diversity as an artist. His popularity has led him to multiple fashion events, never failing to steal the spotlight. With increasing unions between K-pop stars and fashion brands, the future for this duo looks promising. The past week alone, NCT members Jaehyun and Yuta broke the internet due to their invitation and work with Prada and Tom Ford respectively. We eagerly wait to see more NCT members making their debut in the fashion world!
Thumbnail courtesy of Lucas' Instagram.