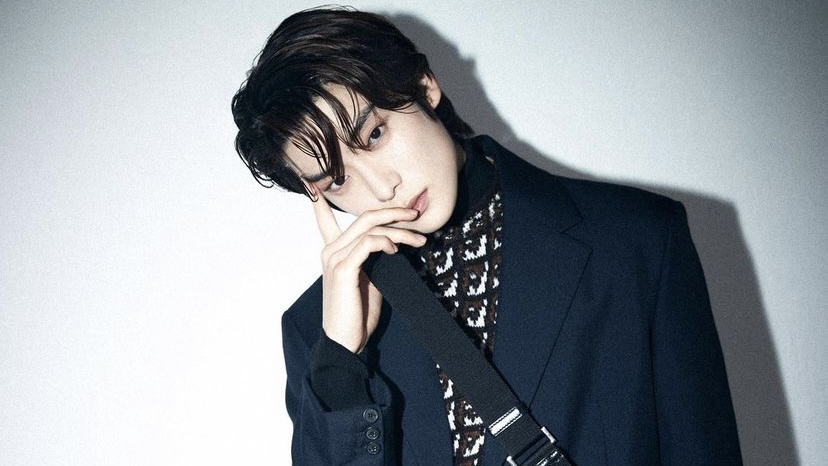 After the successful and much-awaited debut of Miuccia Prada and Raf Simmons as co-creative directors of Prada, the Italian fashion house presented its Spring/Summer 2022 collection. Other than raising expectations for a rare outdoor event, the show stood out for its sustainable efforts and a list of remote VIP guests that included NCT's Jaehyun, Monsta X's Shownu, BamBam, Yugyeom and others. 
View this post on Instagram
Prada's Sustainable Efforts 
Prada's co-creative directors, Miuccia Prada and Raf Simons, presented their second menswear collection in the Italian region of Sardinia. Using a Mediterranean island as scenery to introduce a Spring/Summer collection sounds fitting from the get-go. However, the location's selection had little to do with the landscape and more with Prada's plans to turn into a more sustainable direction. In order to thank the Sardinian community and through a partnership with the MEDSEA Foundation, Prada announced their support for a project to restore marine ecosystems. In particular, this project seeks to reforest the southeastern area of the island with Posidonia oceanica (Mediterranean tapeweed). This plant, endemic to the Mediterranean Sea, provides a habitat for marine animals, and plays an important role in the mitigation of climate change as it absorbs carbon dioxide from the sea.  
View this post on Instagram
Prada's Front Row
Although fashion is slowly returning to in-person events, presenting collections online with digital front rows is part of the industry's post-pandemic trends. Prada's show was no different. Among a selective list of Asian celebrities, Korean stars like Lee Jong Suk, Hwang In Youp, Seo In Guk, VIXX's N, Monsta X's Shownu, The Boyz's Juyeon and Hyunjae, BamBam and Yugyeom were invited to the show. Donning looks from the Italian fashion house, the stars took to Instagram to share their excitement ahead of the runway and invited people to join the live-stream.
View this post on Instagram
View this post on Instagram
View this post on Instagram
View this post on Instagram
View this post on Instagram
View this post on Instagram
View this post on Instagram
View this post on Instagram
Jaehyun Joined the VIP List Too
Already a regular in fashion magazines and events, NCT's Jaehyun also joined this star-studded list of attendants. Hours prior to the show, the idol shared a couple of pictures on Instagram where he was seen wearing a black suit and a patterned turtleneck from Prada's fall/winter collection. In the caption, he explained the partnership between MEDSEA Foundation and Prada as well as the purpose of their project. 
View this post on Instagram
NCTzens Were Proud
Following Jaehyun's post, NCT's fans shared their thoughts on Prada's invitation. Reacting positively, NCTzens gushed about Jaehyun's fashion exploits and his potential for future endeavors.
jaehyun having his mister worldwide era except it's just him securing the bag with tom ford (an american brand), burberry (a british brand), and prada (an italian brand)

— 🎮 love theory out now! (@waenjivillain) June 20, 2021
jaehyun for prada is what I woke up to today by the way … happy sunday pic.twitter.com/zD509AuMDy

— yuniverse¹²⁷ DAESANG WINNERS NCT 127 (@doyutiful) June 20, 2021
Loving these personalised cards and invitations addressed to Jaehyun from Prada, Burberry and Tom Ford pic.twitter.com/uf3oChkD3L

— 린 🌸 (@jaehyunbom__) June 20, 2021
I am so proud with this man he is so amazing at everything, you did very well Jaehyun, And you deserve more success than you already have rn
JAEHYUN X PRADA #JAEHYUNxPRADA#JAEHYUN #NCT #재현 #NCT재현@NCTsmtown_127 pic.twitter.com/oRfbAIuY0L

— da (@PreciousYunoo) June 20, 2021
Jaehyun and Prada soon became trending topics. 
Prada be trending because of jaehyun 😌 pic.twitter.com/2eeAvBQ3dK

— aus in my 🖇 (@jyoonooh) June 20, 2021
Jaehyun, A Brands' Favorite 
Known for his outstanding visuals and clean, understated style, it is no surprise Jaehyun keeps attracting attention from fashion and beauty brands. Last fashion season, he was invited to join the Burberry Menswear autumn/winter 2021 show. Previously he had also received personalized gifts from other luxury brands, like Tom Ford. 
View this post on Instagram
View this post on Instagram
As K-pop stars continue to dabble into various fields like fashion and modeling, we expect to see more of these invitations turn into long-term relationships between idols and brands.
Want to explore more of the fashion world? Check out our May 2021 recap! 
Thumbnail courtesy of Jaehyun's Instagram.