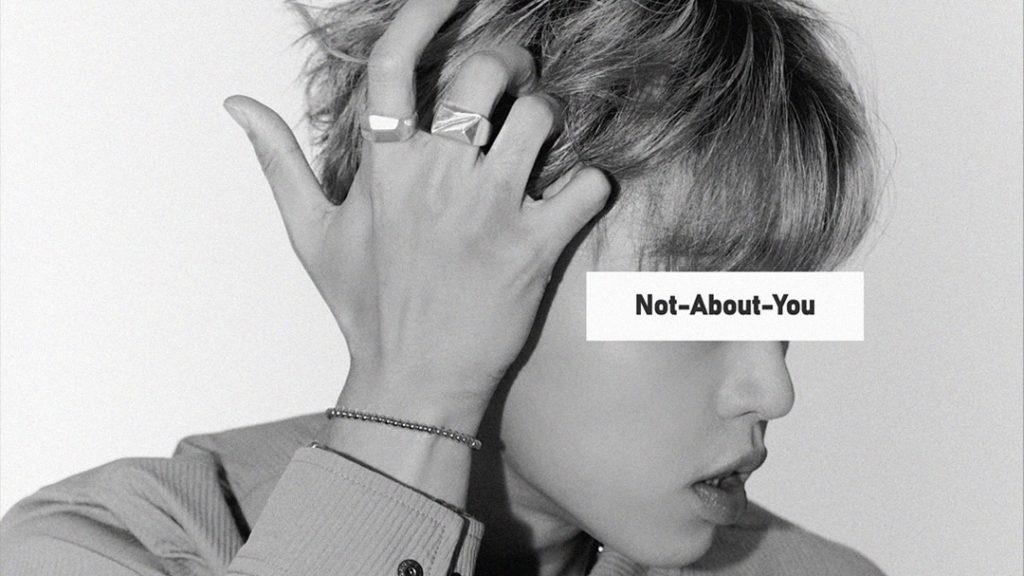 From dropping his first studio album to successfully completing his first tour, JUNNY is back again to release the English version of his title track, "Not About You." The song, releasing on December 1, 2022, is a token of gratitude to his fans, JUNNIVERSE. 
Not About You
The track was released originally with JUNNY's blanc album as the lead single and accompanied by a music video. With an R&B sound and his sweet vocals, it embodies the signature JUNNY sound while he reminisces about a break up. Though it starts off with a nostalgic feeling, the sound quickly transforms to a more up-beat sound filled with drums and bass elements.
Pre-Release Listening Party
During a pre-release listening party held earlier in the month, JUNNY revealed that "Not About You" was originally written in English. "The whole demo was in English and that's the way I truly intended it to be," he said. With this release, JUNNY hopes that overseas fans can connect to the song a bit more. But this version "Not About You" is more than just connecting with overseas fans; JUNNY explained that "it hits closer to heart when I'm singing it in English. […] I'm definitely more emotional and more into it when I'm singing the song in English."
2022: JUNNY's Year
The end of 2022 is quickly approaching so the English track comes at the perfect time, symbolizing the closing of a chapter in our lives. As stated in a press release, "Not About You" is one of the more personal tracks released by the artist that brought him out of his writer's block, which came as a result of pressure JUNNY put on himself to always create his best music. The track captivates listeners while giving them a sense of empowerment and closure.
Prior to this upcoming release, JUNNY dropped his first studio album, blanc, this past August and completed a eleven-city tour throughout the United States, Canada, and Europe. According to a press release, JUNNY also has topped charts as number one in three regions on iTunes with his single "nostalgia" and ranked in the top ten in eight regions. Though he is known as the "genius singer-songwriter" that composed some global hits for artists such as IU, JayB, Suho, Baekhyun, Kai, and NCT, JUNNY is quickly creating a new name for himself as he continues to build his discography.
The English version of "Not About You" will be available on all streaming platforms on December 1. Check out JUNNY's music on Spotify and Apple Music, and be sure to follow him on Instagram, YouTube, and Twitter to keep up with his latest updates! 
Want more JUNNY? Check out EnVi's previous exclusive interview with the singer-songwriter here and Get To Know Me Quiz here!