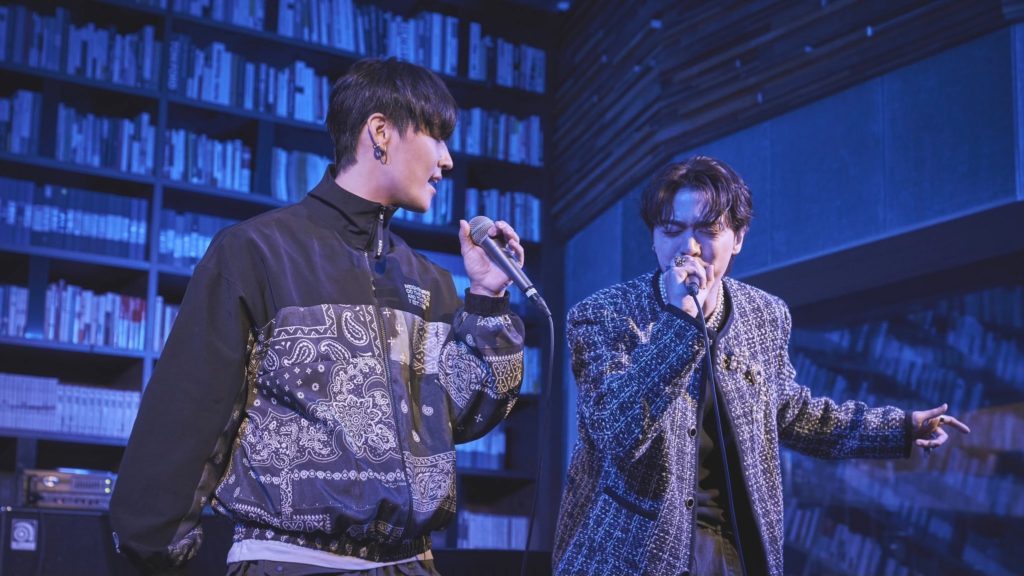 On December 27, following the release of his single "HIDE & SICK", singer, songwriter, and composer, Junny returned with the double-track album nostalgia. Joined by JAY B and lullaboy, Junny sends the listener through an emotional journey of longing and reminiscing old memories.
Junny And JAY B Team Up Again For "nostalgia"
"nostalgia" is an R&B soul song, composed by Junny, Def., and no2zcat. The title track is a mix of touching lyrics and melodies. The voices of Junny and JAY B blend together perfectly for an emotional track. "nostalgia" sends a message about looking back at one's memories, trying to reach those feelings again, and learning about the journey one lived.
This is not the first time the artist duo has come together for a musical project. Earlier this year Junny joined JAY B for the track "Fame" on the former's first solo EP SOMO: FUME. The familiarity between both artists bleeds through their music. Their styles match well and with each of their collaboration projects, the results go beyond expectations.
OUT HERE "SOLO"
"solo" is the second track of the EP, a sentimental R&B soul song, written by lullaboy, Junny, and Zayson. The track tells the story of breakup and longing for a person that is no longer with them, with lyrics like "Got me settled in the dark/ now I'm closer, getting closure/ landed on the stars/ but no one's here to share it with me now." The song conveys the emotions of being alone and wanting to reach out to the past with that significant someone.
With this project, Junny's older brother, Jace Junggyu Kim, joined in for the creation of "nostalgia" album's artwork, depicting a breathtaking representation of the feelings of each track.
Ending the year on a busy and successful note, Junny released two double-track albums, single tracks, including OST's from the fantasy drama, The Witch's Dinner (2021), and participated in several musical projects as a composer and lyricist for other big artists like IU, EXO's Baekhyun and NCT.
As someone who clearly doesn't shy away from work, next year looks promising for the artist. If you'd like to stay updated on Junny you can follow his Spotify and Instagram.
Want more on Junny? Read our exclusive interview here!