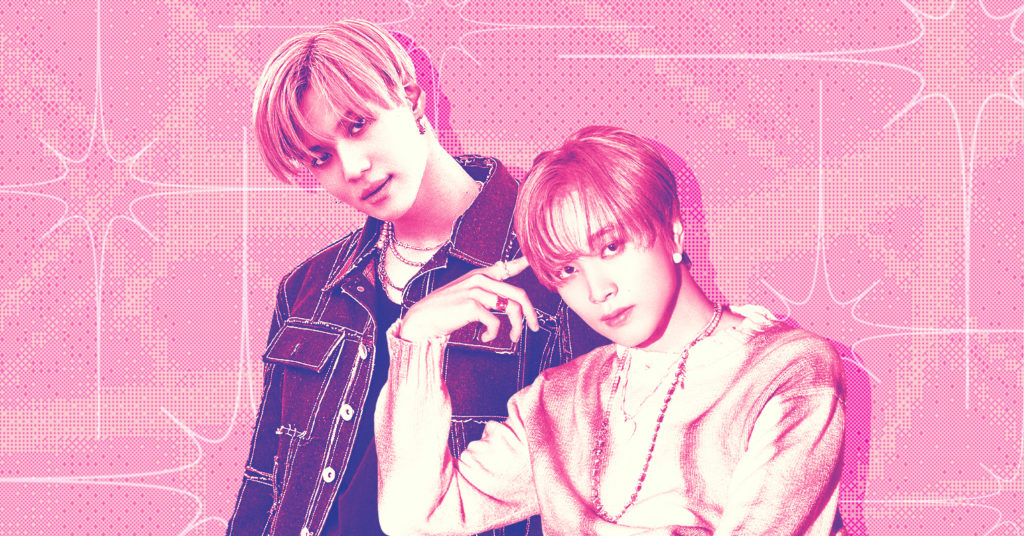 Inspiration can be found anywhere and everywhere. Many K-pop fans have recognized the significant impact that the genre's music, lyrics, and particularly the artists have had on their lives. In fact, many idols themselves have also cited K-pop as the leading influence on their journey to success. Due to working in the same industry, idols often get the opportunity to interact with the people that inspired their performance style or ignited their passion for music. Recognizing this sentiment, EnVi has compiled five K-pop idols who have met their idols.
Haechan and Taemin
Regarded as the "princes of K-pop," boy group SHINee have captured attention across the globe with their powerhouse vocals and breath-taking performances. The group began their reign in 2008 with the debut track "Replay." Upon watching the music video for this song, NCT member Haechan decided that he wanted to become an idol, a moment that he described as "destiny." In particular, Haechan named the group's youngest member, Taemin, his role model. In 2020, the two idols met during a dance tutorial for Taemin's solo track "IDEA (理想)." During the YouTube video, Taemin was honored to learn about Haechan's origin in becoming an idol and complimented his vocals. He also asked Haechan for recommendations regarding his facial expressions during the dance. At only 22 years old, Haechan has also inspired the next generation of idols. Changuk of DRIPPIN named Haechan "his biggest K-pop role model."
Moonbyul and Taeyeon
A list of influential idols would not be complete without Girls' Generation who redefined the K-pop sound with their bubblegum pop title track "Gee" in 2009. Girls' Generation continue to make an impact 15 years following their debut, both as a group and individually. The group's leader, Taeyeon, has established herself as a successful solo artist. Her latest album, INVU, surpassed 100,000 copies sold on Hanteo. MAMAMOO member Moonbyul's second single album, C.I.T.T (Cheese in the Trap), also achieved this milestone in 2022. When both singers appeared on the variety show Amazing Saturday in 2021, Moonbyul revealed that Taeyeon inspired her to pursue her dream of becoming an idol. Moonbyul also shared that her phone background was once a picture of Taeyeon, proving the admiration that she has for her role model. Moonbyul then became emotional during the show after Taeyeon complimented her for working hard.
Taeyang and Kai
Since his debut with EXO in 2012, Kai has continuously proven that he was born to be on the stage. With his graceful dance moves, captivating facial expressions, and an unparalleled stage presence, Kai has inspired many. This includes Taeyang of SF9. As the group's main dancer, Taeyang has entranced many with his self-produced performance videos and ability to quickly learn choreography. Notably, he shared a dance cover of Kai's solo track, "Mmmh" two days after it was released. When SF9 and Kai were both announced as performers at HallyuPopFest 2022 in London, fans were hoping that Taeyang would have the opportunity to interact with his role model. Through a picture on his Instagram, Taeyang revealed that he met Kai. As he shared, "So happy today! Thank you Kai. I will always cheer for you." Hopefully, the two main dancers will have the opportunity to perform together in the future!
Yoon and (G)I-DLE
It was an emotional experience for Yoon of STAYC when she met her idols (G)I-DLE. Since 2018, the girl group has already made their mark in the industry by taking creative control of writing and producing their music. In 2020, Yoon shared that she admired the group and was able to meet member Minnie the following year as she proudly showcased her Neverland membership card. Yoon became a successful fan in 2022 when she filmed a TikTok with Minnie and Yuqi. Later, in a behind-the-scenes video after their meeting, Yoon shared with teary eyes that she received Yuqi's number. Their friendship has truly grown this year, as (G)I-DLE invited STAYC to their June concert and took a picture together backstage.
Yuta and TVXQ
TVXQ was established in 2003. Since then, they have become one of the most influential groups to ever grace the K-pop scene. NCT 127 member, Yuta, has shown his admiration for the group since his debut by attending their concerts and releasing a cover of their track "White" on YouTube. In 2021, TVXQ member Changmin became the first guest on Yuta's popular radio program YUTA at Home. In the program, Yuta shared that his desire to become an idol began after watching TVXQ. Changmin was moved by this information and shared that he was also a fan of Yuta. In 2021, Yuta went from being a fan of TVXQ to becoming an MC for their online fan meeting "BigEast Fanclub Event" and for the DVD version of "The Gold Mission." This is a testament to Yuta's hard work since he joined SM in 2012.
Endless Inspiration
Though interactions between K-pop idols are typically off-camera, moments that have been captured between idols and their role models are heartwarming. As K-pop expands across the globe, the genre will undoubtedly continue to have a positive impact on idols and fans alike.
Interested in more K-pop content? Check out our favorite Stray Kids B-side tracks here!