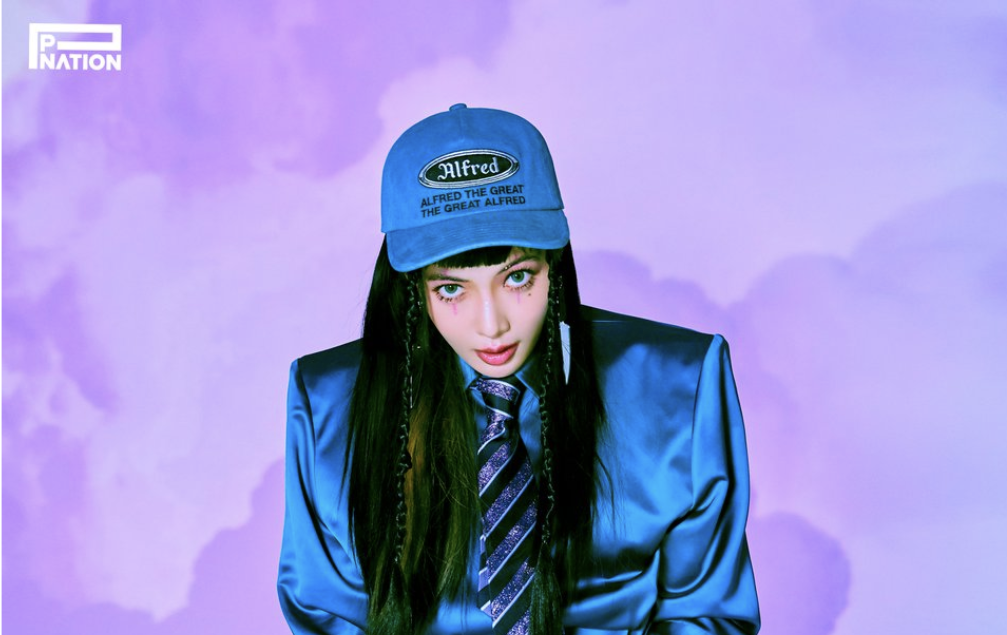 By Vikkie Kuponiyi | @NEONINETY
The notions of gender roles have evolved significantly since 1966 when Le Smoking suit, the first tuxedo for women, by Yves Saint Laurent created a buzz. Today, the lines between masculinity and femininity are blurred as compared to the 20th century. As society begins to accept the dismantlement of gender roles, the fashion, beauty, and influence of the K-pop industries reflect this change and freedom of expression.
In recent years, there have been many groundbreaking moments in the fashion industry portraying this change. In Vogue's December 2020 issue, Harry Styles graced the cover in an Alessandro Michele frill ruched lace-trim gown with a double-breasted blazer. American designer Rick Owens designs platform heeled boots for men. Telfar Clemens, the Liberian-American designer of the avant-garde genderless fashion brand Telfar, released his "Shopping Bag" bag in 2019, which was dubbed by Dazed magazine as "The World's Most Important Accessory." Individualism and self-expression are becoming normalized and the fashion and beauty industries reflect that. As the K-pop industry intertwines with the fashion and beauty industry, this progression in fashion and beauty is becoming more visible in the K-pop industry.
Gender Neutral Styling
To understand more about gender roles in fashion, we spoke to Ahn Dooho, a fashion stylist for multiple Korean artists including HyunA and DAWN. When asked about how he felt about men painting their nails, he stated that "gender related behavior should be free."
Dawn and HyunA frequently work with Ahn Dooho. Upon being asked how he incorporates his style in his work, he said "through many conversations, I suggest my style to them and make it fit their ideas." Ahn Dooho takes a more unorthodox and avant-garde approach to his styling with HyunA and DAWN. He "values color and material" and believes that "it is more important than silhouette," suggesting the clothes themselves are more important than fitting the shape of the person. Although he "keeps gender in mind" when styling his clients, he also enjoys showing, "visuals that are contrary to the previous gender" as it is more "stimulating" and "maximizes one's attraction." He keeps his clients gender's in mind, but does not let it limit his creative approaches and ideas when styling.
He styled HyunA for her "I'm Not Cool" comeback in Converse x Ambush Chuck 70 Fuzzy High Tops, a The Attico shirt dress worn with a glitter striped tie and satin gloves, as well as a Heritage Floss Fred Work Cap with white fishnet tights. The elements of masculinity and femininity juxtapose each other in this outfit. Masculine with the cap and padded shoulder styling, and feminine with the satin gloves and fishnet tights. Even within each individual piece of clothing, there is contrast between gender based ideals. 
View this post on Instagram
NCT's "Make a Wish" music video had several iconic moments to remember. The outfits were accessorized with a mixture of pearls and chains, a mix of masculine and feminine styling. The black satin outfits helped the gold and jewels to stand out and the juxtaposition of chains and pearls was used to style different outfits including tweed jackets. Like pearls, tweed is also associated with femininity. These feminine elements mixed with the Gucci bomber jackets and gold chains blurred the lines of gender-specific styling.
Mixing feminine and masculine style elements is a recurring trend within NCT's styling. During the MBC Gayo Daejejeon stage that Ten did in collaboration with Monsta X's Shownu, he wore a single diamond waist chain. Traditionally, waist chains are worn by women, but that doesn't mean only women can wear them.
Shownu has also been breaking down these gender boundaries in cropped clothing. Most recently, for Monsta X's comeback "Fatal Love," Shownu was styled in a red suit with a cropped blazer for the M Countdown stage performance, custom made by Ann Armadio.
Armadio was also behind the embellished trousers and cropped blazer Rain wore for his stage with J.Y.P at the Golden Disc Awards 2020, and a red 3 piece suit for the BOL4 "Lipstick" music video.
View this post on Instagram
Men in the Beauty Space
When asked what the differences in styling are between U.S. artists and Korean artists, Ahn Dooho stated that, "Korea seems to want a soft and handsome style for men." This styling element was seen in the "Kick It" music video. The soft copper eyeshadow look donned by Doyoung was juxtaposed in the hypermasculine martial arts concept.
In 2020, NCT Dream collaborated with the K-beauty brand Candylab on a collection of lipsticks. They also did an ELLE Korea magazine shoot wearing the lipsticks. The normalization of men wearing make-up has arguably been one of the beauty industry's biggest progressions. The Dream members beautifully executed how men can wear make-up, breaking down the gender roles in beauty.
In the February 2021 issue of Allure Korea, Ahn Dooho styled DAWN for a pictorial consisting of several colourful and vibrant pictures. DAWN's rosy makeup with rhinestone face jewels tapped into areas of femininity. Shades of pink, red, blue, and green are consistent throughout the piece, which in addition to the use of toys and candy as accessories, produced a more playful and youthful image. In contrast is DAWN's most recent work, such as "DAWNDIDIDAWN" and "Money." 
In a pictorial with Star1 magazine, NCT's Jungwoo, Mark, and Haechan appeared in beige lace, chiffon material shirts. The softness of the shoot challenged the notions of masculinity and showed that there are different ways to express masculinity and can be presented softly. NCT 127 is known for their more edgy and masculine concepts in their music, however, in this photoshoot, we see another side of the NCT 127 members. A sense of brotherhood is portrayed through soft tones and materials. Upon being asked about the difference between music video styling and magazine styling, Ahn Dooho stated that "magazines seem to show a new side of the artist."  
While fashion and beauty in the K-pop industry are changing, and artists are indulging more in self expression without gender based boundaries, Ahn Dooho believes the future of fashion among Korean music artists "has a diverse future."
Want to know more about fashion? Check out KAI's Gucci Capsule Collection here!
Thumbnail courtesy of P Nation