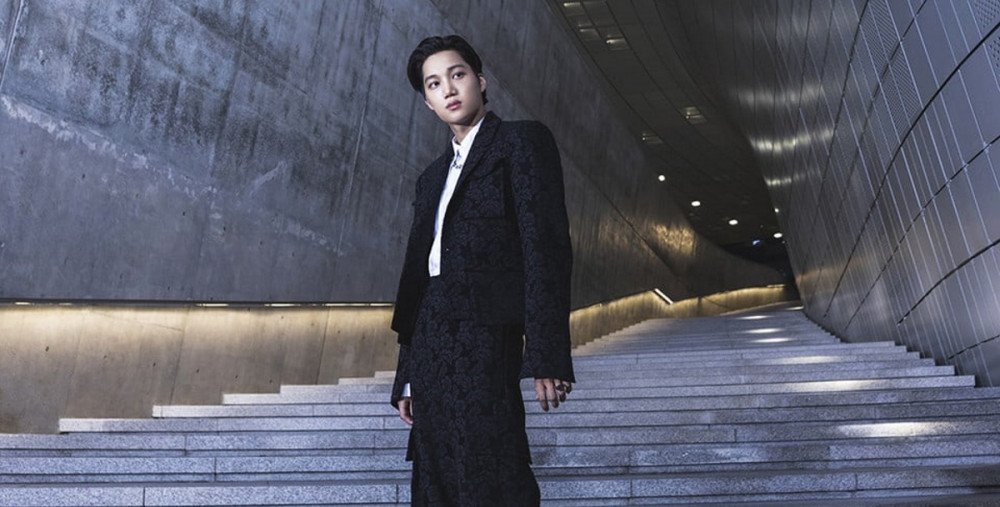 When it comes to fashion, EXO's Kai is undoubtedly the ultimate South Korean trailblazer. Named one of the Best-Dressed Men by GQ UK, Kai is considered the perfect embodiment of Korean style. After reaching new fashion heights with his Gucci collaboration earlier this year, Kai has been revealed to be the new ambassador for the Spring 2022 Seoul Fashion Week. Here are the details.
View this post on Instagram
Seoul Fashion Week: Showcasing Korean Talent
The Seoul Fashion Week is an event hosted by the Seoul Metropolitan Government. It strategically follows the four major fashion weeks—New York, Paris, London, and Milan— and is held twice a year. Although on past occasions, the Dongdaemun Design Plaza served as its venue, starting 2021, Seoul's Government expanded the runway stages to landmarks of the city. For the 2022 Spring season, however, the event will only take place virtually from October 7 to 15.
View this post on Instagram
After a rigorous process, 42 brands—ranging from leading names to raising talents in the Korean industry—will be participating in the event. With the aim of nurturing them into "world-class brands," Seoul Fashion Week will promote the added value of Korea-based fashion businesses.
Seoul's "Past, Present, Future"
Due to the COVID-19 pandemic, the 2022 Spring Seoul Fashion Week will be showcased through a series of digital films. Taking touristic spots of Seoul as its stage, the event intends to introduce Korean traditional landmarks and present "a creative way to experience the history and culture of Seoul."
Kai's Global Appeal
One of the biggest Korean stars, Kai is accustomed to the sartorial spotlight. Forging impressive connections within the industry, the singer is globally recognized for his close ties with the house of Gucci and other brands like Bobbi Brown. A sought-after celebrity in the fashion spheres, Kai has graced the front row of fashion shows, fronted magazine covers, and even became the muse of a capsule collection in commemoration of Gucci's 100th anniversary.
View this post on Instagram
Beloved by many fans, Kai has also made his way into the hearts of industry professionals, who can't hold back their praises for the singer. Magazine editors, photographers, and stylists have voiced their appreciation for the idol, emphasizing his fashion sensibilities, dancing skills, and good personality. Among many others, Marco Bizarri, CEO of Gucci, has commended Kai's "unique and modern style," while GQ UK pointed out Kai represents "all that's exciting about contemporary Korean style."
Kai x SFW
With fashion feats as impressive, it doesn't come as a surprise that Kai was selected to promote Seoul's Fashion Week to the world. Dressed by the rising Korean brand BMUET(TE), the singer and dancer posed for promotional stills where he invites people all over the world to keep an eye on the event. The look somehow echoes the reasons GQ UK described Kai as a representative of Korean style. "Oversized fits, next-level layering, and off-key accessories styled with a futuristic sensibility. It's experimental and courageous, but elegant and sophisticated too," they wrote back in 2019.
Fans Approve
As the style icon he is, Kai has amassed a big fan legion that took to Twitter to celebrate the idol's latest achievement. Fans expressed their thoughts on the appointment by recalling Kai's past accolades and sharing their expectation for the upcoming fashion event.
✨ Revelation of Kaigom at DDP, celebrating the launch of a design with his own name KAI in collaboration with Gucci, making him the first Korean artist to do so
✨ Global ambassador KAI chosen as the representative of Korea's fashion industry through Seoul Fashion Week pic.twitter.com/uv8HLajUAA

— 𝗞 ☆ 𝗗 (@94KD93) September 14, 2021
"SEOUL FASHION WEEK'S GLOBAL AMBASSADOR KAI"

HE DESERVES THIS!!!! HE'S A WHOLE FASHION ICON CMONN!!!! pic.twitter.com/Cr4IMa4YjW

— klau 🌹 공감 (@kokokbop) September 14, 2021
"As a global ambassador, 'Kai', was selected. The promotional video for Seoul Fashion Week in which Kai appeared can be viewed on YouTube from the 15th. Kai's outfits were made by designer Bumiette, who is entering London Fashion Week this year." https://t.co/aXpPFIfXmN pic.twitter.com/pdqkGPYY6G

— 𝗞 ☆ 𝗗 (@94KD93) September 14, 2021
Looking Forward To SFW
It goes without saying that Kai's style, skills, and talent will continue to open doors for more fashion deals and collaborations in the future. In the meantime, the world can set its attention on the upcoming Seoul Fashion Week and look forward to more of Kai in his new role as Global Ambassador of the event. The Seoul Fashion Week will be broadcast live starting October 7. For more information, you can head to the official website here.
Like our fashion coverage? You can read about K-pop's Major Fashion Moments In The First Half of 2021.
Thumbnail courtesy of Seoul Fashion Week