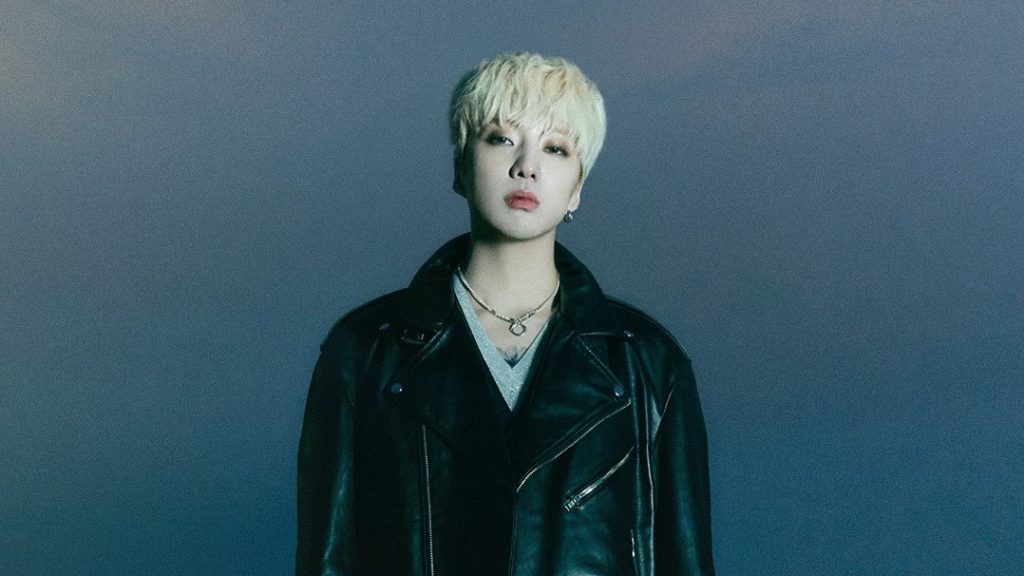 Guess who's back? WINNER's Kang Seung Yoon. The main vocalist and former Superstar K2 contestant returned with a digital single after nearly a year following his first-full-length album, PAGE. On March 14, Kang Seung Yoon—more recently YOON—released "Born To Love You."
A Sentimental Acoustic Ballad
"Born To Love You" is a true Kang Seung Yoon-sounding song. For those new to his music, this means it is a feverous vocal-centric track with a blend of pop and acoustic elements that highlight his deep and gritty voice. Although this new single fits the bill to a tee, Kang Seung Yoon did not compose it. The track is arranged by ROVIN and LeeSS. Labelmate and TREASURE's singer Bang Ye Bam also contributed to the composition and lyrics.
In less than three minutes, Kang Seung Yoon passionately sings a tale of regret. "Born To Love You" is a bitter breakup track about yearning for a former lover. In the catchy yet heartwrenching chorus, Kang Seung Yoon repeats, "I was born to love you" to drive the feeling of regret and sorrow home. The emotional nature of the entire composition is the perfect match for his soulful voice.
A Nostalgic Music Video
To suit the sentimental atmosphere of the single, the music video plays like a small romance film. With Kang Seung Yoon as the lead, the video illustrates a relationship that went south. After the good memories, the next scene shows the couple's shared living room flooded with water as though they both shed tears for a seemingly permanent wound. In between the scenes are clips of Kang Seung Yoon singing alone on a bridge at night.
To aid the regretful mood, the lighting is mostly hazy. It seems as though someone is reliving a memory or video. The lighting also illuminates Kang Seung Yoon in some scenes such as the scene where he walks along the bridge. It highlights his "newfound" loneliness portrayed in the single.
Kang Seung Yoon's Musical Journey
This is Kang Seung Yoon's fourth digital single and his first comeback following his debut full-length album. Some may know the singer for being a top four contestant on the hit Korean show, Superstar K2, where he gained recognition for his cover of "Instinctively." Originally by Yoon Jong Shin, the rock song was covered by the 17-year-old (at the time) who was making his mark in music bearing nothing but a guitar and his unique vocals. This was his first number one single, earning him a "Rookie of the Year" title at the Gaon Chart Music Awards. In 2013, he officially debuted with the slow acoustic single "It Rains" on July 16. Less than a month later, "WILD AND YOUNG" and "STEALER" were released, boasting his limitless potential as a solo artist. "WILD AND YOUNG" showed more of Seung Yoon's rebellious charms, whereas "STEALER" was more of a sweet rock track.
In 2014, the vocalist debuted in WINNER after participating in YG Entertainment's competition show, WIN: WHO IS NEXT?. Previously diamonds in the rough, WINNER debuted with the full-length album, 2014 S/S. It led with the tracks "empty" and "COLOR RING." Kang Seung Yoon worked on the latter alongside fellow members MINO and HOONY. Their singles had a sentimental feel—fitting after the harsh competition they endured and their pre-debut heartfelt musical style. After dropping "BABY BABY" and touring, the group went on an unexpected hiatus in 2016. WINNER made a comeback in 2017 with Fate Number For. It had two tracks: "REALLY REALLY" and "FOOL"—the former being their first song to explode in popularity.
Following their return, WINNER began releasing more upbeat title tracks. Even though WINNER tends to release pop songs, Kang Seung Yoon's distinguishable style remains. If the song isn't rock-infused, he shines through his lyricism or his one-of-a-kind belting abilities. Even so, for his first solo album, Kang Seung Yoon revisited his humble beginnings in PAGE—a musical memoir for the "Instinctively" singer.
Born To Love YOON
Having established himself as a member of WINNER and as an individual, Kang Seung Yoon always releases singles that highlight his artistry. "Born To Love You" is no exception. The track serves as a sorrowful journey brought to life by his distinguishable and passionate vocals. He performed it live as part of a "RANDOM PLAY LIVE" medley. The medley was a mix of WINNER songs and his solo singles.
Though he just released a single, he has also been active as a member of WINNER. They announced their first concert to be in late April and early May after members JINU and HOONY returned from their mandatory military enlistment. Though the quartet has not explained more of their plans, they certainly have more group activities to come now that they are reunited.
Want more on WINNER? Read up on HOONY's recent TikTok endeavors here.