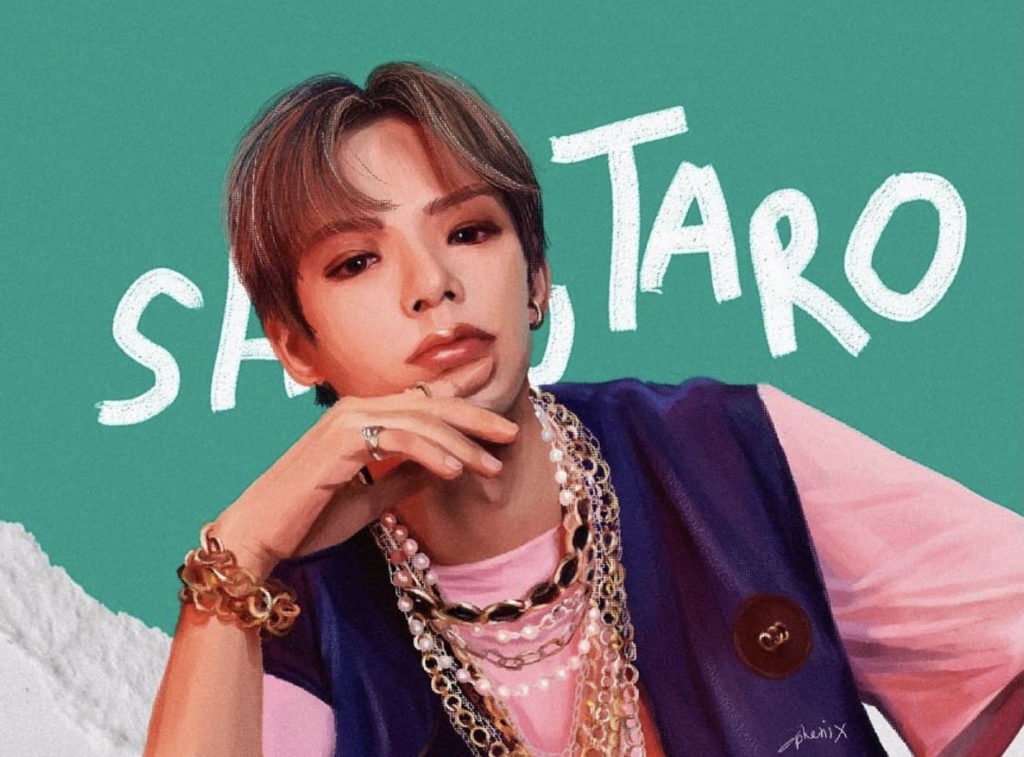 By: Heather | @jaehyuniepot
We're back at it again with some more recommendations by our favorite trendsetters! One of the most appealing parts about NCT is how they strive to have a more personal connection with fans in any way possible. This is why it truly feels like we're old friends with how much they try to share their interests. After a rough year, let's start on a high note: NCT style, and enjoy these various books, films, and shows to take our minds off the chaos. 
Taeil

Taeil, Yuta, Jaehyun, and Jungwoo pointed out that the mood someone wants to be in while watching a movie was an essential factor to consider when asked for movie recommendations during a VLIVE. Taeil suggested a sad film he'd seen on a plane,

Wonder (2017)

for when you want to cry. He also recommended

Lump of Sugar (2006)

, elaborating that it was an old movie about a horse and recounted how moving he found the story when he was younger. 
Johnny 

For an interview with Men's NON-NO, Johnny mentioned that he had been influenced by American movies such as

10 Things I Hate About You (1999)

,

Ferris Bueller's Day Off (1986),

and

Dazed and Confused (1993)

. He stated that it reminded him of the simple and trivial times of high school. Whenever he watched these films it felt as if the characters were conversing with him. The movies made him reminisce and miss those fun moments of ordinary days in Chicago. 
Yuta

During Yuta's allotted time of NCT 127's 24hr Relay Cam, he revealed he had been reading

Parallel World Love Story

by Higashino Keigo & Hitoshizuku Lion. He stated that he had picked it up on a recent trip to Japan during the Chuseok holiday and thought it would be an interesting read. He demonstrated by sitting on the couch, that the best way to enjoy the book was by reading it in a comfortable position. Although he only skimmed through a couple of pages in the vlog he noted that it was captivating. 
Taeyong enjoyed the biographical film

Bohemian Rhapsody (2018)

so much he uploaded a video captioned, "The after symptoms that come out after watching Bohemian Rhapsody," onto Twitter. He was shown imitating Freddie Mercury's famous "Ayo" to which Johnny responded. He later uploaded a silly artistic dance cover onto Twitter with fellow members Mark and Haechan. Inspired by the movie they enthusiastically danced along to Queen's "We Are The Champions" captioning the video with "The after symptoms of watching Bohemian Rhapsody Part 2." 
보헤미안 랩소디를 보면 나오는 증상 2#NCT127_SimonSays#SimonSays #NCT127 pic.twitter.com/dBQknczkmF

— NCT 127 (@NCTsmtown_127) November 19, 2018
Kun

 

In an interview with Weibo MNews, Kun mentioned a memorable scene from his favorite movie,

Secret (2007)

. It included Jay Chou's character playing on an old piano to travel back in time

—

Kun loved the scene so much he admitted to watching it around 20+ times. He's expressed on various other occasions his love for the film and had even been noticed by his idol Jay Chou when he posted a short piano cover of the film's theme song to his IG. 
View this post on Instagram
Doyoung

 

During an IG live Doyoung mentioned that he had recently been watching the reality-variety show,

Youn's Stay (2021)

. He found the show interesting and fun to watch, calling the producer Na Youngseok a genius for creating the show's format. He jokingly asked for an opportunity to work together with the renowned PD and create the first variety show featuring him and his brother, Gongmyung. 

Ten

 

Ten recommended the book

Around the World in 80 Days

by Jules Verne as an ambassador of the Love Library Charity. He claimed that the book had been an interesting read with an adventurous plot and explained that it made him feel as if he was traveling the world and wanted to share this with fans.  
During a virtual fan call, Jaehyun explained his thought process behind his contribution to the song "Dancing in the Rain"

—

he stated that writing some of the lyrics wasn't difficult and had come simply to him. He had taken inspiration from films such as

A Rainy Day in New York (2019)

and

La La Land (2016)

in which the characters quite literally dance on rainy days, wanting to invoke a similar feeling into his song.  
201022 재현 영통팬싸 후기

댄싱인더레인 작사 관련 질문
(어떻게 참여하게 되었는지, 어떤거에 영감을 얻었는지) pic.twitter.com/UyEGfwELcI

— my inspiration, my muse (@970214blossomjh) October 24, 2020
Winwin

 

Winwin recommended

The Story of My Life

by Helen Keller during his time as a Love Library Charity Ambassador. He asserted that this was a book one should read in their youth. As an autobiography, it follows Helen Keller's life being deaf and blind since birth and her journey is incredibly powerful as she works hard to achieve her dreams. He hoped this book would become a good source of motivation for others to fulfill their dreams as well.  

Jungwoo

 

Jungwoo has expressed his love for the Disney movie

The Incredibles (2004)

several times. He chose the Incredibles as his favorite superheroes in the "Which NCT 127 Member Are You? Quiz" video for Buzzfeed, responding with, "This Family. Very Nice." On the Lysn App, he updated fans that he had recently been watching old movies like

The Incredibles,

admiring the character, Dash's speed. Jungwoo also explained that he had enjoyed the animation and that it allowed him to sleep well after watching. 

Lucas

 

During a WayV virtual fan call, Lucas was asked what costume he would wear on Halloween, and he replied that he wanted to dress up as Tanjiro, the main character from the anime

Kimetsu No Yaiba (2019)

. He explained he wanted to try it out as he had similar features to the character. True to his word during the "Make A Wish (Birthday Song)" promotions on Halloween, he danced on stage dressed as the demon slayer.
Mark

 

In a VLIVE celebrating 127 Day, one of Mark's TMIs was that he often enjoyed watching movies with Jungwoo

—

they would usually amuse themselves by acting out the character's lines. He mentioned that they had recently watched the action film

Ashfall (2019)

together and shyly proceeded to imitate an infamous line at the insistence of the other members. 

Xiaojun

 

For an interview with Weibo MNews, Xiaojun chose

Us and Them (2018)

as his favorite film. He said it had his favorite scene in which the main characters, later on, reunite after the time away from one another makes them reflect on their love. As a romanticist he found the line "

后来的我们什么都有了, 却没有了我们" (Translates to "The future us had everything, except each other")

moving, which is why he liked the movie so much.    

Hendery

 

Having shown a large interest in anime before, Hendery shared a picture onto his Instagram story of his TV where he was watching

The Disastrous Life of Saiki K. (2016)

. Later on, in a video call event, he shared with the fan that this was the most recent show he had been enjoying. He also fulfilled a fan's request to cutely mimic the main character, Saiki K's poses. 

Renjun

 

A listener of Akdong Seoul Radio asked for advice as she wanted to change her career path. In his words of encouragement, Renjun mentioned reading

Who Moved My Cheese?

by Spencer Johnson. He brought it up to reference the book's overarching theme that we should always be prepared to move forward and try to step outside our comfort zones. He compared people to a car's engine as after it cools down, it takes a while to warm up again. To always be warm, one must hold on and push forward. 

Source: Akdong Seoul Radio with Ren D (01/27/2020) 

Jeno

 

In episode 3 of "NCT DREAM Stay Under the Blanket," Jeno was seen picking up a

Hermann Hesse Poems

book translated by Song Young-taek during their rest time. Despite joking and demonstrating that he'd use the novel as a cover to play on his phone, he soon became engrossed in the book's poetry collection as everyone else messed around. 

Source:

NCT DREAM Stay Under the Blanket Ep. 3 (04/08/2020)

Timestamp: 8:14
Haechan

 

In a VLIVE, a fan asked if he had watched many dramas or movies during his break. Haechan stated that the most recent drama he had finished was a recommendation from his mom,

The Light in Your Eyes (2019)

—

 he said in awe that he had cried and laughed so much while watching it. He genuinely loved this drama and hoped that fans would check it out.   
During a fansign video call event, a fan asked Jaemin if he was watching the drama,

Penthouse: Life in War (2020)

and he excitedly replied that he was still currently watching it. He added that it was a really fun and interesting show to watch.  
Yangyang

 

In a Yizhibo Live, Yangyang reminisced over his old family dog named

Jīnmáo

(This is Mandarin for Golden Retriever) and stated that the golden retriever had always been sweet and protective to him growing up. Although Yangyang was sad his pet had long passed, after watching the movie

A Dog's Purpose (2017)

, he believes dogs reincarnate until they can meet their owners again

—  this

is why he wants another puppy. 
Shotaro

In a Lysn App update, Shotaro shared a movie recommendation for the first time, noting that he had never done it before. He stated that recently because of Yuta he had become absorbed in the

Avengers (2012)

Universe, marveling over how cool the superheroes were and hoped he could become like them too. He pleaded to fans not to spoil the movies since he hasn't watched them all yet and also suggested fans watch the anime film,

A Silent Voice (2016)

.

Sungchan 

Sungchan signed a lucky NCTzen's album during a

fan sign for

Resonance

, adding a little note recommending the movies

Architecture 101 (2012)

and

The Beauty Inside (2015)

at the request of the fan. He mentioned that he enjoyed the romance and these two, in particular, were good films. 

Source:

Fan Account's Signed RESONANCE Album

 
? 천사 아기의 추천 로맨스 영화 ?
? 건축학개론 & 뷰티인사이드 ?#성찬 #SUNGCHAN #ソンチャン pic.twitter.com/qd289Nb2kq

— 민트 (@01coolmint) January 19, 2021
Chenle

 

During an Akdong Seoul Radio broadcast, Chenle suggested his fellow DJ host Jin Yong watch the

Invisible Guest (2016)

. He insisted that it was an extremely good mystery thriller film, emphasizing several times that Jin Yong should check it out and had mentioned previously that the Spanish movie was thrilling

—

 requiring a lot of thought from the viewer.

Jisung

 

On the Lysn App, Jisung shared with fans that he had been immersed in watching

Inception (2010)

that day. He elaborated that he relished in movies where you felt like you had to watch it over and over again just to understand what happened in the plot; he definitely recommended fans to watch this film. 
Check out our Part 1 of Kick It Picks here!
Thumbnail: Shotaro, @zphenix