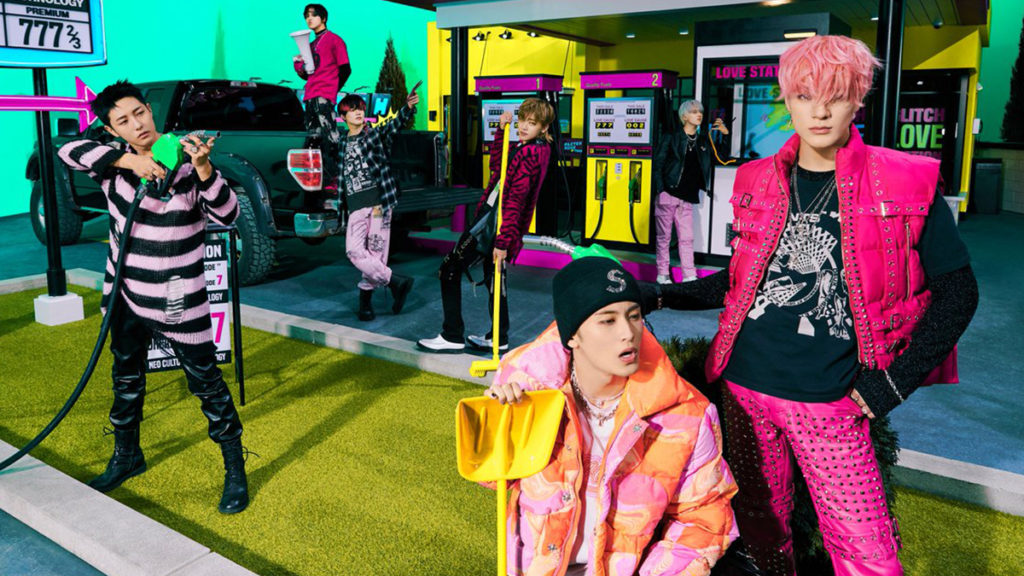 It's no secret that NCT is a bunch of movie and television buffs–NCT DREAM included. To celebrate their upcoming second album, we listed seven movies that remind us of our favorite all-rounders, NCT DREAM.
Jisung: My Neighbor Totoro (1988)
This Studio Ghibli classic is written and directed by Hayao Miyazaki. It tells the story of sisters Mei and Satsuki, the young daughters of a professor. The film follows their encounters with fantastical woodland creatures that occupy the countryside around their new home. A cult classic, My Neighbor Totoro explores themes of animism, environmentalism, and the countryside's charm. But the film is also a deeper exploration of childlike wonder and imagination. The girls grapple with the heavy, adult reality of their mother's illness. Yet, the creatures they encounter encapsulate their wonder and innocent curiosity. Through the protagonists, the audience looks back at their childhoods-the girls treat everything around them with excitement and fascination.
NCT DREAM fans have long lovingly teased the group's youngest member for being in his "first life." It is an affectionate way to describe how Jisung seems to observe the world with a certain kind of pure curiosity. Like the protagonists of Totoro, who find beauty in a simple bubbling creek or the charm of their "haunted" house, Jisung often explores the world through bright, innocent eyes. Be it entranced by a live chicken or a tree trunk, we can all learn something from Jisung and let ourselves be charmed by our surroundings, however mundane.
Chenle: Mamma Mia! (2008)
Set to the hits of 1970s band ABBA, Mamma Mia! is a Broadway-to-film adaptation of a bride-to-be trying to find her real father. Set on a picturesque Greek island, Sophie, played by Amanda Seyfried, invites three men she theorizes could be her father for a musical trip down memory lane. Amidst all of the glitz, glam, and flashbacks, the theme is that family is what you make it–be it by blood or through bonds like friendship. Most importantly, it's a vibrant, fun film that brings a smile to the faces of audiences that watch it.
Chenle has often been a member that brightens the days of fans and NCT alike. He knows the value of friendship. Even something small, like encouraging staff to laugh and his teasing, yet loving friendship with Jisung, is illustrative of Chenle's ability to bring happiness and joy in doses of all sizes to the people in his life. Like the vibrant soundtrack that brings a smile to the face of audiences, Chenle always has his friends' backs and makes an effort to bring them a bit of happiness.
Jaemin: Amélie (2001)
Based on his previous recommendations and interest in slice-of-life films, it would be easy to assign Jaemin a movie like Clueless or a rom-com like My Tomorrow, Your Yesterday. But instead, let's go back to the classic French rom-com, Amélie. The titular character is a painfully shy waitress at a cute Parisian café. She makes it her duty to subtly change the lives of the people around her for the better. After she returns a box of childhood memorabilia to its rightful owner, Amélie decides to make bringing happiness to the people around her into a lifelong mission. Throughout the film, she hatches sneaky, complex plans to improve people's lives around her. She describes the streets of Paris to a blind man, encourages her father to travel, and sets up her coworker on a date. All of Amélie's good deeds culminate in our heroine finding happiness herself.
Like the film's lead, Jaemin's often a little quirky, a little unique–but notoriously true to himself, "weirdness" and all. Fans of the group will know Jaemin as someone incredibly loving to both NCTzens and his groupmates. He often brings their happiness above his own. He expresses his love for those close to him in his unique way, but most importantly, unabashedly.
Haechan: The Lion King (1994)
NCT's multi-unit vocalist is known to be a fan of classic Disney films, and The Lion King is a perfect fit for Haechan. This isn't just because of Haechan's early days on Mickey Mouse Club. Although the group's cover of a song from this iconic Disney film doesn't hurt. The movie tells the story of Simba, a lion cub who is next in line to succeed his father, Mufasa, as king of the Pride Lands. However, after Simba's uncle kills Mufasa, the young lion is manipulated into blaming himself for his father's death and flees. The film is punctuated with a stellar soundtrack and a story of growing up, familial legacy, and becoming true to oneself.
If there's one way to describe Haechan–sunshine-esque personality aside–then it's with growth. Though he's been known for his distinct vocal talent since his days in SMROOKIES, Haechan has become one of NCT's vocal powerhouses, leading to his first OST. Like our film's hero, Haechan has bravado when performing and self-confidence–consider the fun, confident track he and the other SMROOKIES covered. But, it's something he's grown into as he evolved as an artist and matured. Like Haechan's journey from rookie to idol, The Lion King illustrates a journey that is about being true to your roots, finding yourself, and living your truth. As punctuated by one of the film's most iconic lines, "remember who you are, remember where you came from."
Jeno: Star Wars: A New Hope
The first in the original trilogy, Star Wars: A New Hope is a pop culture phenomenon that captures the hero's journey of Luke Skywalker. The young man dreams of something bigger than himself. His mundane life is swept up in an intergalactic civil war. It's undoubtedly one of the biggest pop culture phenomenon and considered one of the all-time greatest films ever made. A true hero's hero, Luke Skywalker is intelligent, selfless, loyal, and brave–often motivated by a strong sense of duty.
While physical strength is one of Jeno's most popular traits, followed closely by his athleticism, he's a loyal friend and considered the "roots" of NCT DREAM. Jeno's often the "rock" for many members. He expresses his love and reliability by being present and subtle, even when things are tough. He took on the unofficial leader position following Mark's initial "graduation" from NCT Dream, in true leading-man fashion.
Renjun: La La Land (2016)
La La Land is the story of a jazz pianist falling in love with an aspiring actress in Los Angeles. A musical set to jazz and illustrated with vibrant colors, La La Land is melancholic and romantic, hopeful and bittersweet. The star-crossed lovers have torn apart as their desire to follow their dreams overtake their ability to stay together. Yet, our protagonists still achieve their wildest dreams as struggling artists. And while their paths cross at the end, the audience is left with the lingering question of "what if."
An artist at heart, Renjun is a romantic. He's a fan of action and sci-fi, but fans have admired his gentle spirit and care for his group members. Like his bandmates, he's been chasing his dreams since auditioning for SM in 2015, inspired by EXO. And he's not just a romantic when it comes to his dreams. It's well-documented that the iconic NCT DREAM friendship ring was Renjun's idea. Carrying his passions close to his heart, he fits with the protagonists of La La Land and their dedication and love for their respective crafts.
Mark: Spider-Man: Into the Spider-Verse (2018)
Spider-Man: Into the Spider-Verse is the animated origin story of Miles Morales. It follows him as he takes up the mantle of Spider-Man and joins with five alternate-universe spider-people to save his reality from the crime lord Kingpin. A bright-eyed, earnest, and creative hero, Miles grapples with everything teenagers deal with on top of his new powers and a collider threatening to destroy his universe. A coming of age story as much as it is a superhero film, Spider-Verse is a film about resilience, connection, and found family.
Fans have joked about Mark's similarities to Spider-Man for a long time. Now, it's part of NCT's lore, with jokes and references appearing in NCIT House and at SM's latest Halloween party. A Spider-Man movie may feel like a cop-out–but let us explain. Equal parts intelligent and rebellious, Miles Morales is bright and promising but craves normalcy. He was hesitant to take up the suit and become Spider-Man. Mark echoes this sentiment in his first solo project, "CHILD," with lyrics like "I'm alert, it's a curse, yeah, it hurts/I don't know my own strength/There's a lot that I don't know." But, again, a significant theme of the film is resilience. A famous line from the movie, echoed by more than one Spider-Man, is "no matter how many times I get hit, I always get back up." Mark moved to Korea to train at the age of 13 after he auditioned on a whim, and debuting just a few years later. If relocating from Canada at a young age isn't resilient, we aren't sure what is.
What movies remind you of NCT DREAM? Share your film picks with us on our socials, @envimediaco!
Want more on NCT DREAM? Read about some of their B-sides here.