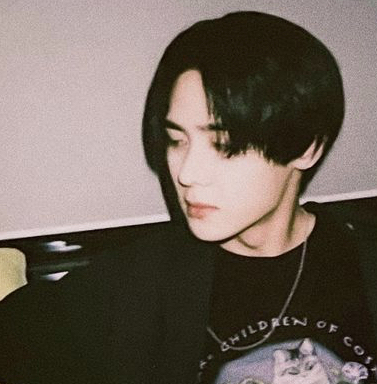 On June 7, WayV's YouTube channel shared the first episode of the second season of Kun's Cloud. The day before, WayV´s leader, Kun, had shared the teaser for the upcoming video on his Instagram. "This is your captain speaking" and "We are ready to take off" can be heard in the background music that Kun arranged himself. This echoes the group's song "Take Off," giving fans a sneak peek of the vlog's direction.
View this post on Instagram
In the first season, Kun shared small vlogs where he went sightseeing with members, tried new restaurants, and shared his day-to-day activities. These small vlogs were a great way for fans to see Kun in comfortable and genuine settings.
The Many Way's of Kun
WayZeNi know that Kun is skilled in many forms: he is a great leader, he can sing, dance, compose music, do magic, cook, drive, do makeup and he can even fly an aircraft (yes, you read that right). For this new season of Kun's Cloud Kun is showing fans a journey with his new hobby. 
Kun's love for the sky is no secret to fans, the first episode of Kun's Cloud featured Kun showing his "baby," which was actually a drone paired with VR goggles and remote control that allows you to "feel like you're actually flying."
The first video continues with him happily unboxing his "baby" and giving it a test drive. Even though the VR goggles didn't go great on the first try, Kun told fans how he hoped to get better so he could show videos of his own making. 
Kun showed his commitment to getting better, and getting his certificate in a training course to fly the drone. He shared a picture of the certificate through Bubble saying, "Don't worry everyone, I have been educated." 
Kun took a training course to fly a drone and got a certificate!❤️ pic.twitter.com/YoEh5PVPmx

— ฅ՞•ﻌ•՞ฅ (@littlekuns) June 7, 2021
You can follow Kun on Instagram and SoundCloud to stay updated on his content. 
Like reading about WayV members? Check out this article on their new pet-themed merch here!