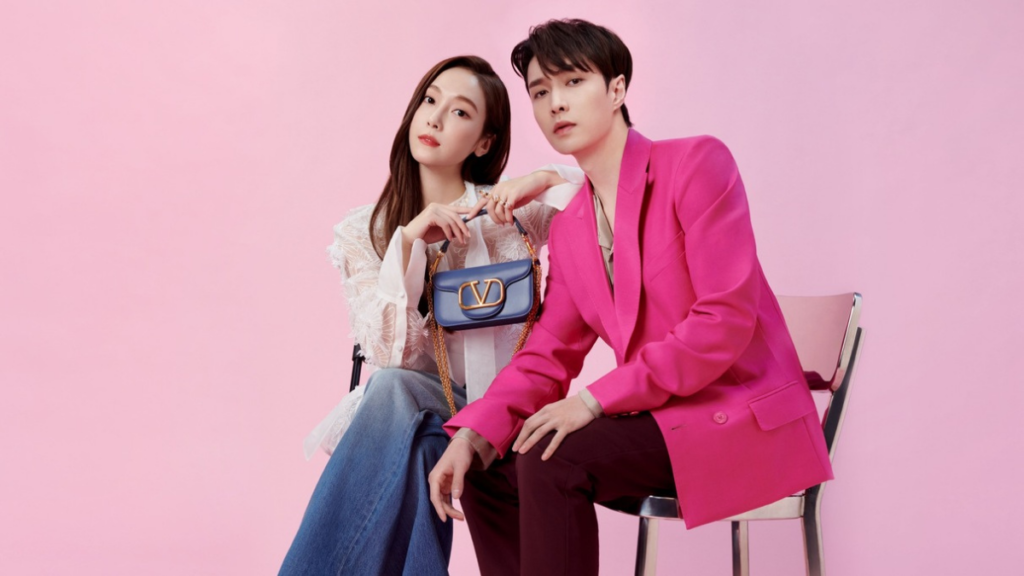 Singer, actor, and all-around style icon, Lay Zhang and multi-hyphenate star Jessica Jung joined forces for a new fashion endeavor. Commemorating the launch of Valentino's Mini Locò handbag, both celebrities starred side to side in the Italian brand's latest advertising campaign. Discover Valentino's new It Bag, as presented by consummated fashionistas Lay and Jessica Jung.
Valentino's Face, Lay
A regular face of Valentino's campaigns in China, Lay Zhang continues to boast a strong association with the brand. As the house's first Chinese brand ambassador, Lay has seen great success and has several achievements under his belt. Just to name a few, last year Valentino celebrated Lay's birthday with the release of a limited-edition sneaker inspired by the singer himself. Additionally, back in January, the Italian house tapped Lay for the launch of a capsule collection honoring the Year of the Tiger.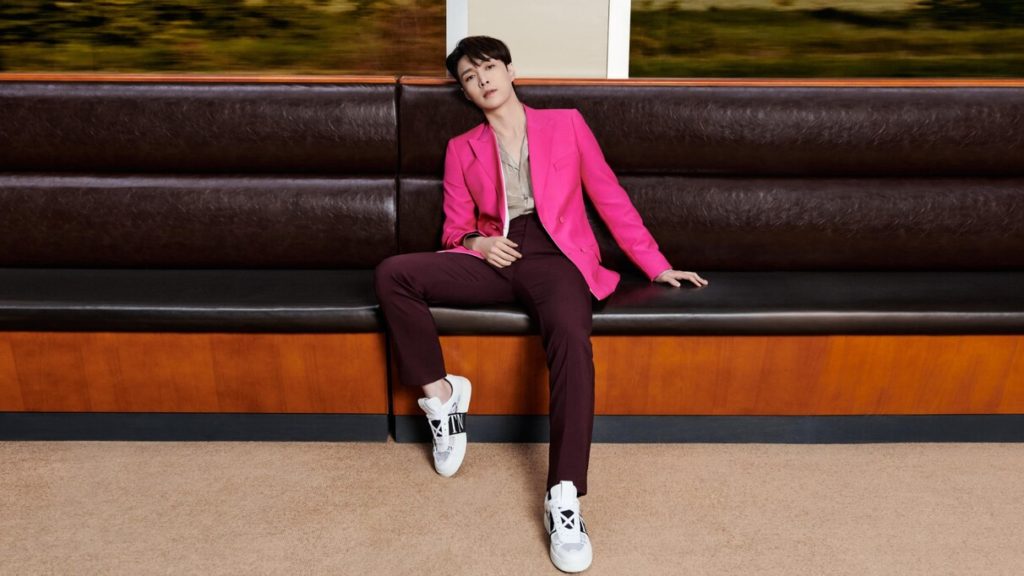 Jessica's Unfading Fashion Star
Meanwhile, former Girls Generation member Jessica Jung is a well-known trendsetter. Model, singer, and fashion influencer, the business-savvy woman currently helms her own fashion brand, BLANC & ECLARE. It is no wonder the star has turned into a longtime friend of several fashion labels including Valentino. With a connection that dates back to her days as a K-pop idol, Jessica is now gracing the brand's "520 Love Decoding" advertising campaign.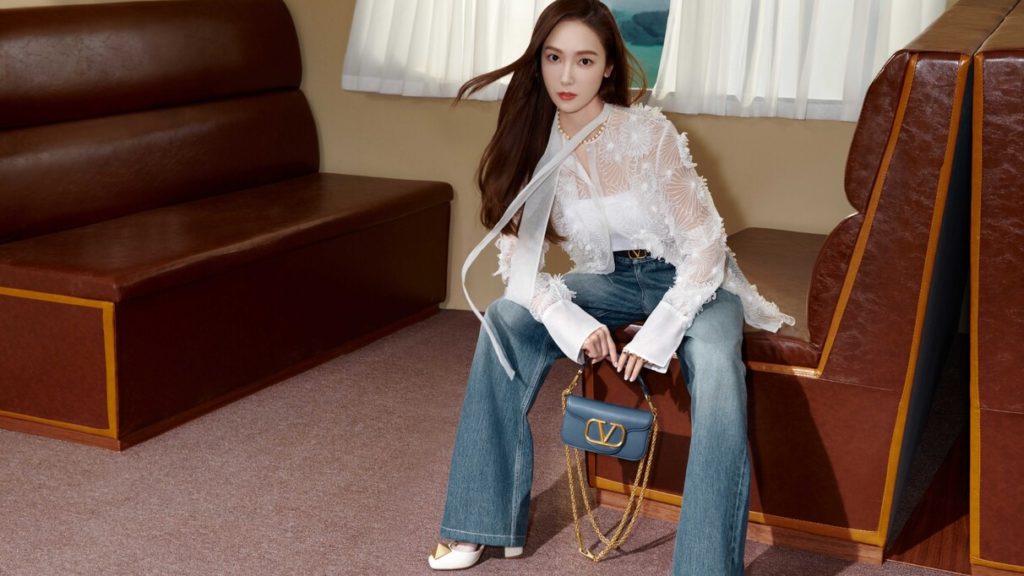 In addition to a few stills modeling the bag, Jessica and Lay also participated in a fashion film. Referencing the VLogo closure of the Locò line, the pair metaphorically added the "V" to "LOVE" with Valentino's new bag.
Valentino's Craze-Worthy Mini Locò Bag
First spotted in Valentino's Resort 2022 collection, the Locò Bag is the brand's latest take on '90s-inspired fashion. Presented earlier this year, the item has been introduced as a reinterpretation of the popular baguette bag and is described as the "expression of Valentino's metropolitan atmosphere." The Locò Bag takes its name from the word locomotive, which means movement, and the Latin term loco (madness). With a trendy shape and available in vibrant colorways, the bag celebrates boldness and the renewed spirit of the Italian luxury house. 
Although the Mini Locò Bag is not available worldwide yet, check out the Locò Family and discover its contemporary design.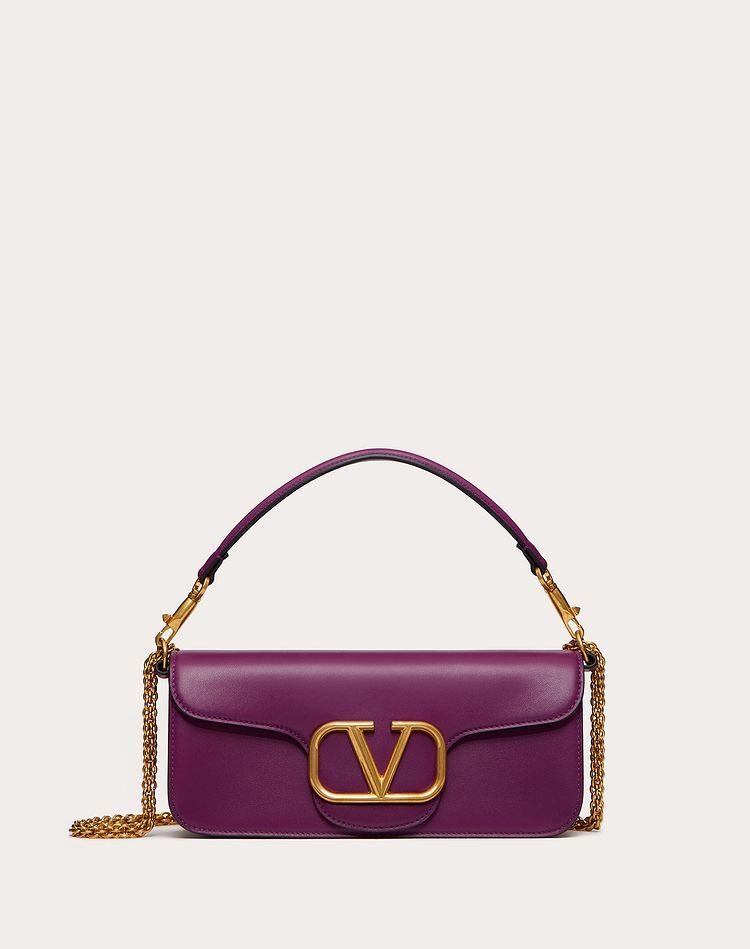 Valentino
Locò Calfskin Shoulder Bag Prune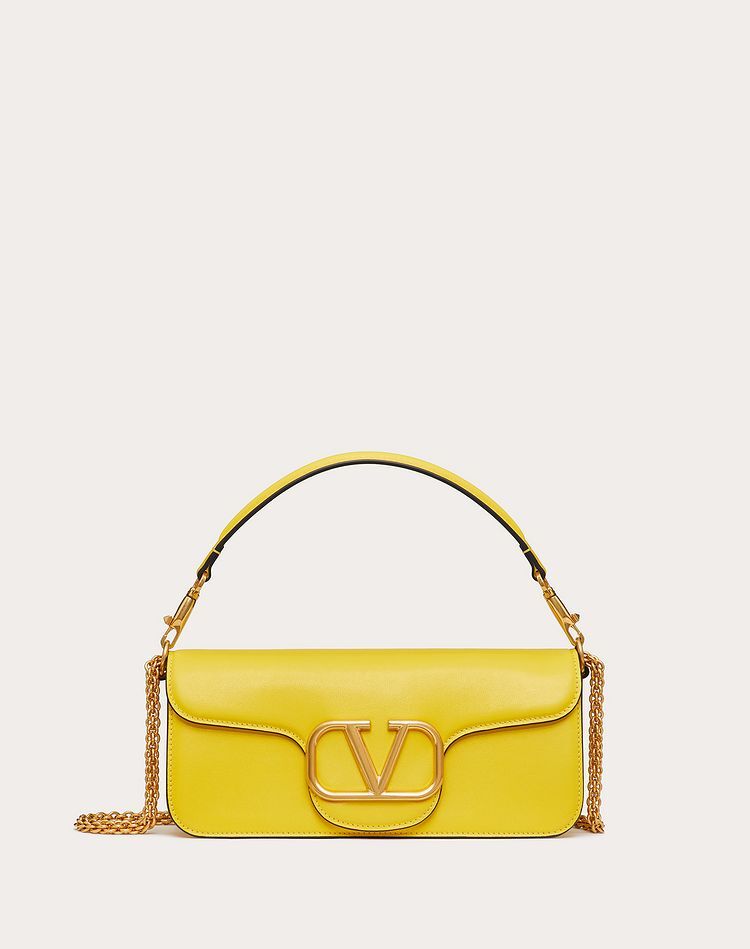 Valentino
Locò Calfskin Shoulder Bag Yellow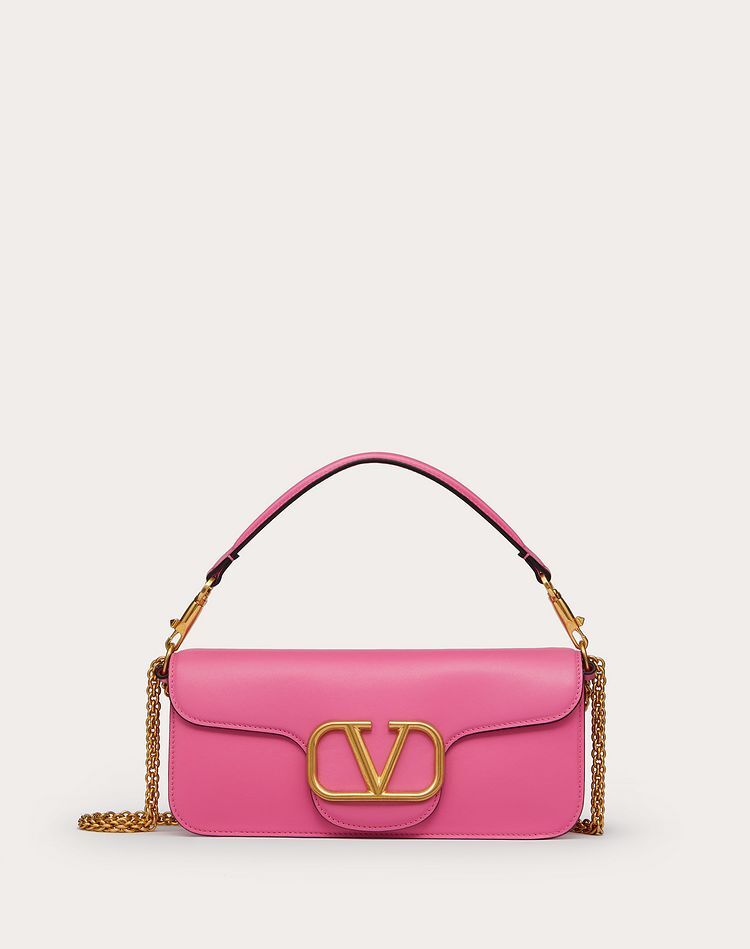 Valentino
Locò Calfskin Shoulder Bag Pink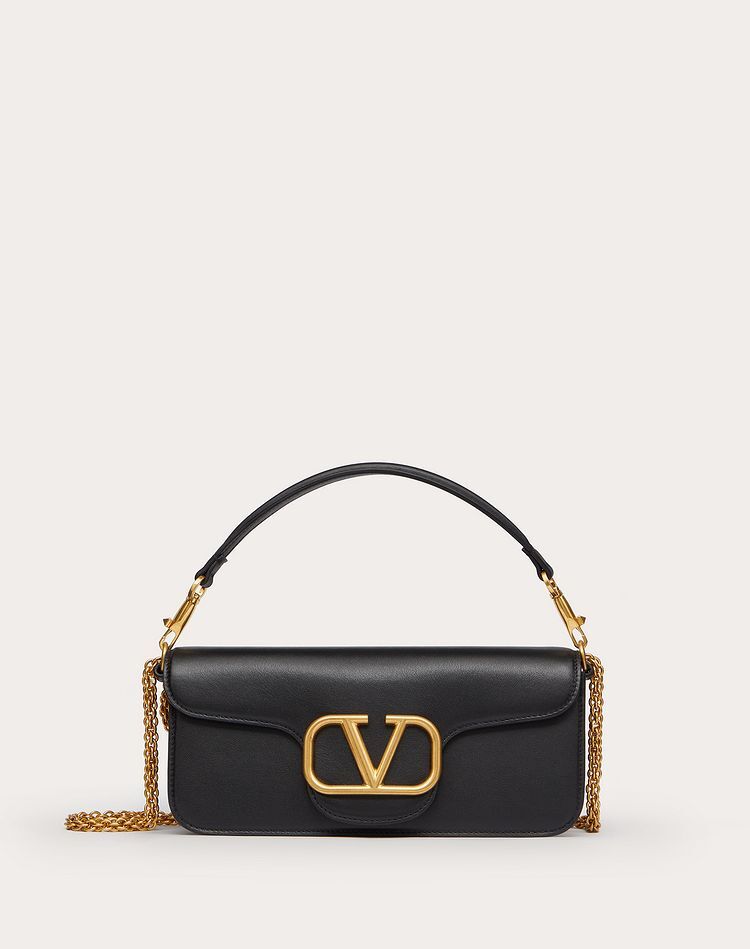 Valentino
Locò Calfskin Shoulder Bag Black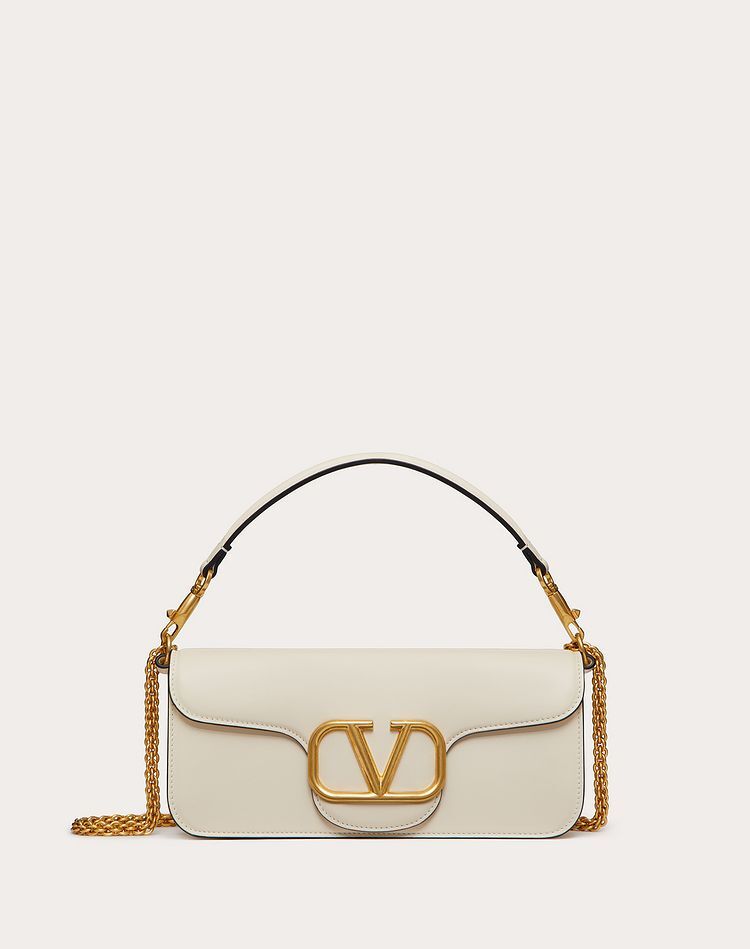 Valentino
Locò Calfskin Shoulder Bag White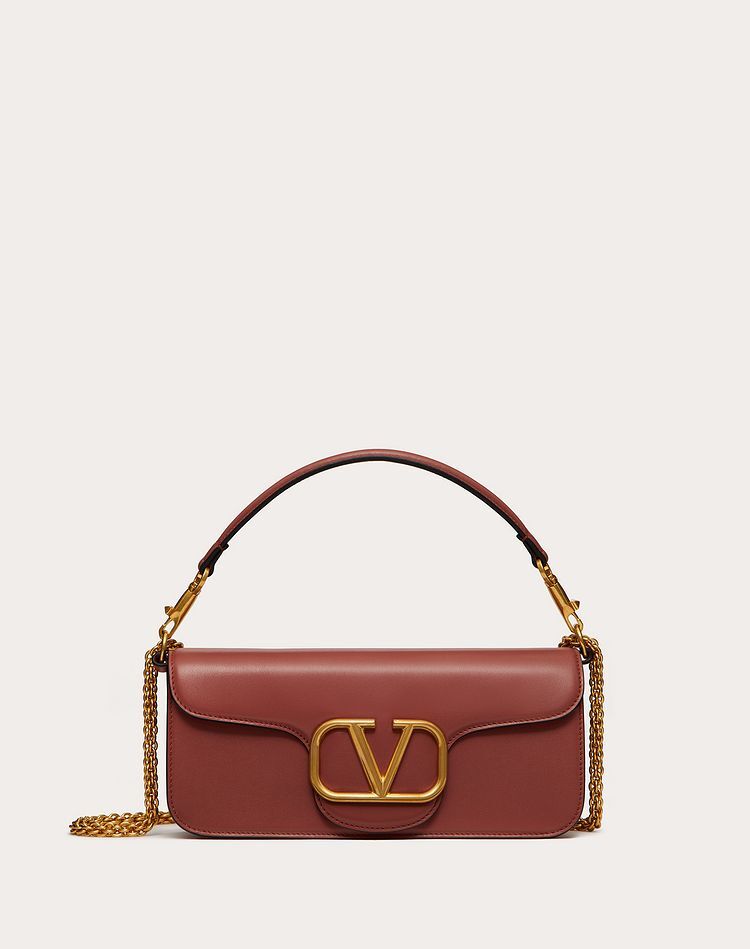 Valentino
Locò Calfskin Shoulder Bag Gingerbread
Curious about other fashion campaigns? Check out Burberry's Lola Bag social media campaign here.