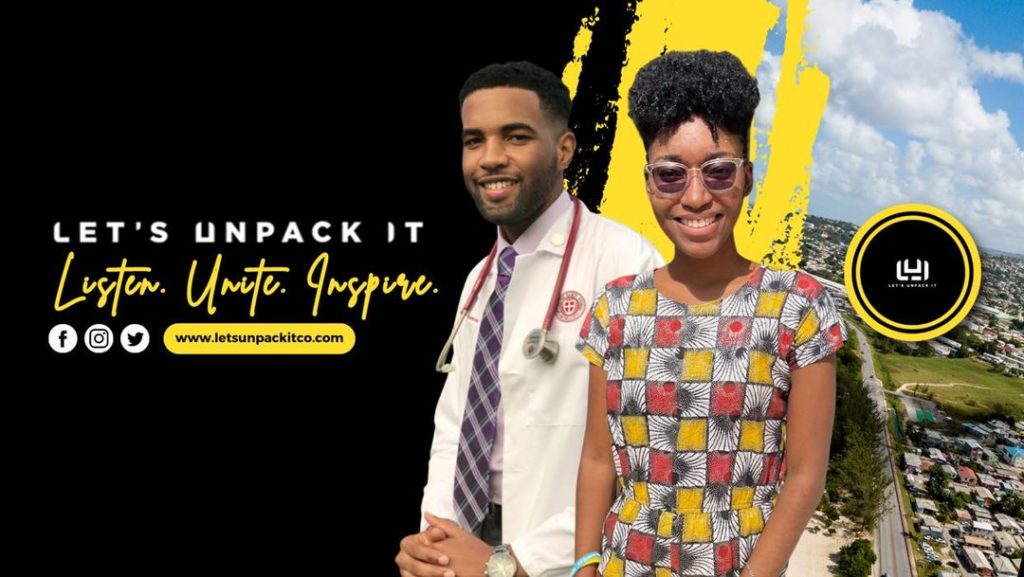 Trigger Warning: This article features mentions of suicide and suicidal behavior.
Since 1992, October 10 has marked the annual observance of World Mental Health Day. Thirty years after its first observance, mental health is a central focus again as the world faces challenges—new and old—including war, climate change, and the Covid-19 pandemic. This year's theme is to "make mental health and well-being for all a global priority," a recognition of the need for global society to take action on mental health for once and for all.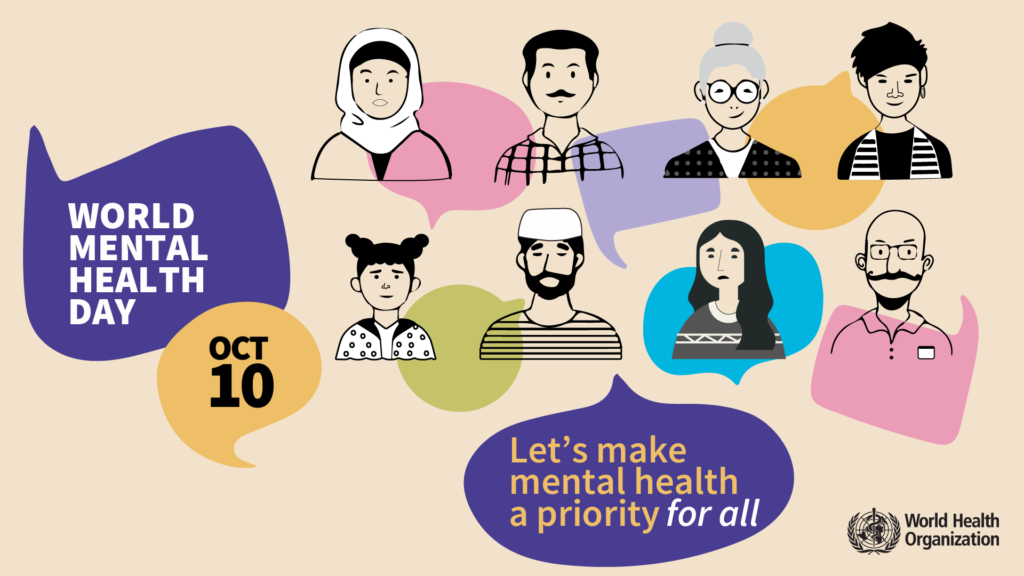 In observation of the big day, EnVi shines a spotlight on one of the many organizations across the globe advocating for this very cause. Today's protagonist is Let's Unpack It (LUI), a youth-led, nonprofit mental health advocacy group based on the Caribbean island of Barbados. A few weeks ago, EnVi sat down over Zoom with David Johnson, LUI's founder, and Chelsea Jordan, the Vice President, for some insight on the mental health crisis in the Caribbean and how their organization is working to address it. 
Let's Unpack It: The Origins
"So, let's unpack it. What's LUI all about?" we asked, and David was quick to respond. "It started, really, as a safe space for Caribbean young people to speak up, to learn more about mental health," he told EnVi. "[Where] they could feel comfortable discussing the challenges they're facing without fear of ridicule or judgment." 
For its founder, the LUI project is a labor of love. "For a while, I knew that in the Caribbean, mental health is something we don't like to talk about," shared David, now a third-year medical student. During one of his regular Instagram story Q&As about stress and how people cope with it, alarming answers followed. It was these answers which served as the catalyst for LUI's formation. Stories of ridicule from peers and ineffective and/or unaccessible mental health services were plentiful, and for David, it was personal. "That could have easily been me," he stressed. "I thought it was important to have a space where people can talk about what they're going through and know that someone will listen." 
The early days of LUI were focused on exactly that, quickly building a community through weekly Instagram livestreams and interactive, relatable social media posts. Originally dubbed DJ and a Backpack, the then-fledgling LUI rebranded soon after and has been growing ever since. What started out as a safe space has now transformed into a full-fledged advocacy organization dedicated to empowering Caribbean youth to "make mental health their lived reality."
Doing Mental Health Advocacy Differently
LUI's modus operandi is somewhat unique within the mental health advocacy community in the Caribbean. The organization is primarily online-based, with most of its advocacy carried out via Instagram. Chelsea believes it was meant to be. "Covid is really the reason we're so heavily online," she said. "We couldn't do anything in person, there was no other place to go." David agreed. "Everybody's at home, most young people are online," he told EnVi. "We decided, this is our target audience. This is where we're going."
What started out as just another content page quickly exploded into something greater, and neither of them saw it coming. "In our minds, it was just another Instagram page," Chelsea confessed. "Share the word, get more followers, keep this momentum going. We never thought that maybe one day, we'd have to branch out." 
Almost three years later, LUI is one of the loudest voices advocating for youth mental health in the Caribbean. With over 1500 followers, the official LUI Instagram account is updated daily with mental health resources, statistics, and general wellness tips. Their platform also hosts weekly live streams on mental health and youth-related issues. When they are not online, the LUI team takes up space in policy-making forums, panel discussions, and on the streets, amplifying the voices of those they represent.
Listen, Unite, Inspire
LUI's motto also fits into the organization's acronym: listen, unite, inspire. "We like to hear a lot, but we don't actually listen to people," Chelsea said, breaking it down. "The only way to move forward is to listen." As for the "inspire" bit, it is all about community. "You're not in it alone," she reassured. "It's about working together to help each other, to remind each other that there is hope, that the end can actually be good. I inspire you, you inspire me." There's a role for everyone in addressing the mental health crisis, and that's what 'unite' represents. 'Nothing's going to get any traction unless we all work together.'"
Destigmatizing Mental Health in the Caribbean
While explaining the name "Let's Unpack It," David emphasized the importance of demystifying and destigmatizing mental health in a region where the topic is still very taboo. "It's about breaking down these traditionally taboo topics and kind of packaging them in a way that people can understand and appreciate," he explained. In the Caribbean, social stigma is one of the biggest barriers to the diagnosis and treatment of mental illnesses/disorders. Lack of information, inaccurate perceptions in the media, and cultural norms play key roles in feeding stigma, and these are the areas LUI pushes back against.
"Paint us a picture of mental health in the Caribbean right now," we urged David, and the portrait is a grim one. "I think the best way to answer is that our current approach is one of silence and apathy—we don't talk about it," he admitted. Even when mental health is discussed, David continued, the way it is talked about is rife with stigma and ignorance. He referenced his home country, Barbados, where the lone psychiatric hospital is commonly dubbed the "Mad House." 
"Mental health is attached to violence, to someone having to be detained, to be institutionalized—rather than seeing it as something we all have, something that exists on a continuum," David told EnVi. "[To Caribbean society], there's just mental illness, and that's it." He was quick to point out another cultural peculiarity: Caribbean people's difficult relationship with vulnerability. "We have these ideas about 'strength' and 'weakness.' We don't like to air our dirty laundry. We don't like to put forward this image that we can't get it all done on our own."
Young men in the region are particularly at risk, as victims to toxic conceptions of masculinity which praise silence and "toughing it out" at the expense of mental wellbeing. LUI's role, in David's view, is to change these narratives. "We want people to know you don't have to wait till you're at the point of crisis to seek help."
The Impact of Covid-19
For the LUI team, timing was everything. Two months after the organization's launch, Covid-19 struck the Caribbean, and nothing was the same. Widespread lockdowns, natural disasters, and economic instability created an even more volatile mental health environment than before. "There was really a pulling back of the veil on the issue of mental health," David recalled. "Everyone was facing the same issues…we were forced to deal with the fact that we're stressed, anxious, lonely, we're isolated. Mental health kinda became this popular, trending thing."
Pulling up the numbers, however, it is obvious the Caribbean's mental health crisis is nothing new. One in eight people across the globe has a mental health condition. In the Americas, the number is one in four. The stats on youth are even more troubling. According to the WHO, an estimated one in seven young people aged 10-19 have a mental health condition. In Latin America and the Caribbean (LAC), an estimated 16 million adolescents live with a mental disorder. Young people took the brunt of the mental health fallout of the pandemic, recording a 25% increase in reports of anxiety and depression worldwide.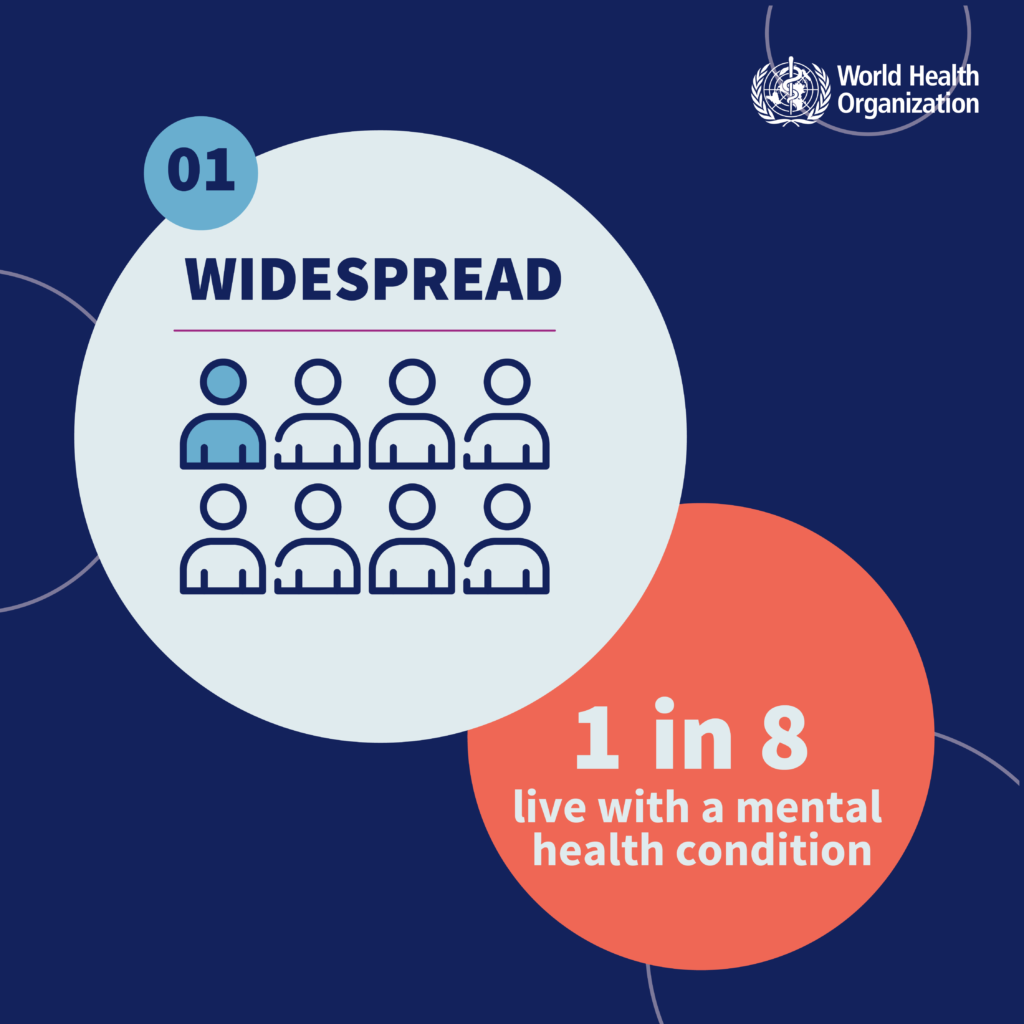 "Covid-19 was a trigger, an exacerbating factor," explained David. "Even the baseline, most necessary mental health services were put on the back burner." His disappointment was palpable as he recalls the lack of attention paid to increased rates of substance abuse. "When people are at their lowest, they turn to these things to make them feel better. These were the times governments needed to step up." In a region vulnerable to big shocks like natural disasters, David argued mental health needs to be a part of any disaster preparedness management plan.
While 84% of governments in the region have incorporated mental health services into their Covid-19 response, the Pan-American Health Organization reports very few have honored those commitments. "The WHO has designated mental illness as the fifth NCD. We've signed on to all of these international treaties addressing the crisis, but we're not paying attention to it," David lamented.
Addressing the Caribbean's Mental Health Crisis
On average, governments allot a mere 2% of annual budgets to mental health. David argued it is not enough. "What that 2% doesn't cover is awareness campaigns, reforms in schools, and suicide prevention hotlines—especially not government-run ones." The absence of the latter, he said, is one of the region's biggest failures. "If we're going to get serious about mental health, that means treating it with the same seriousness we do physical health," he stressed. For LUI, expansion of publicly funded mental health care and the integration of mental health care into existing policy are two crucial parts of the solution. "What we need is for governments to expand coverage and access for the average citizen. Even someone below the poverty line should be afforded mental health care as a basic human right."
LUI is, at its core, a youth organization, and its calls for action reflect that. "We're not doing adequate testing among younger people," David told EnVi. By calling for more mental health professionals in schools and expansion of Health and Family Life programs, he hopes the gap in diagnosis and treatment can start to close. In the meantime, LUI continues to do what it does best—spread awareness. "It looks as though we have to put banners everywhere, we have to march up and down the streets for anyone to take this seriously," said David, resolved. "If that's what we have to do, we're going to do it."
Looking Forward
These days, with Covid-19 restrictions lifted, LUI has been branching out of the virtual space through in-person community outreach activities. The folks at LUI have been incredibly busy lately, and we told them that much. "So much has been going on," David confirmed, chuckling. "At least once a week we're getting invitations to speak. I think it's a testament to good partnerships and really having that social media presence." 
In the future, there are plans for school and camp visits, as well as continued partnerships with other youth-led organizations. "We want to go into schools. We want to work with guidance counselors. We'll go wherever we can," David told EnVi determinedly. At present, LUI is curating a program to be implemented in five target schools (three secondary and two primary) in Barbados, with hopes to replicate the model across the region.
The small but mighty LUI team is concentrated mainly in the Caribbean countries of Barbados and Grenada, but expansion is on the horizon. The newly introduced LUI Ambassadors initiative promises greater representation and greater engagement, and David is excited about it. "It's a Caribbean thing," he emphasized. "We really want to address this issue as a region, rather than just one nation."
On October 10, 2022, LUI joined forces with youth and mental health advocacy groups across the Caribbean in launching an official Caribbean Youth Mental Health Call to Action. The Call to Action is a four-point action plan for Caribbean governments and other relevant stakeholders aimed at mitigating mental health challenges among the region's youth. The Call to Action is a comprehensive package meant to be actionable across various sectors of society, including schools, businesses, and government. "What you'll find on that Call to Action is a number of both immediate and long-term steps these stakeholders can take, and even average citizens can call for," David clued us in."'Mental health is a big issue. We have the stats to prove it, we have the trends to prove it. 'Here are the actions you can take.' That's our message." 
Final Words
"Any final words?" we asked David as we wrapped up, and we could not have summed things up better ourselves as he reiterated, "Mental health is a basic human right. We need to narrow our focus. Mental health is a priority for all of us, and it's really up to us, as individuals, as a community, as a society, to make it a lived reality."
Read and sign the Caribbean Youth Mental Health Pledge here. Plus, follow the LUI Team and keep up with the organization's activities via Instagram, LinkedIn, Twitter, and Facebook, as well as via the official Let's Unpack It website and YouTube channel. 
If you or someone you know is struggling with suicidal thoughts or self-harm, please refer to the following resources:
National Suicide Prevention Hotline: www.suicidepreventionlifeline.org 800-273-8255
Crisis Text Line: www.crisistextline.org Text HOME to 741741
Want more conversations with community activists? Check out EnVi's interview with Madeline Park of Cafe Maddy on her project that provides safe rides for the AAPI community, Cafe Maddy Cab here!