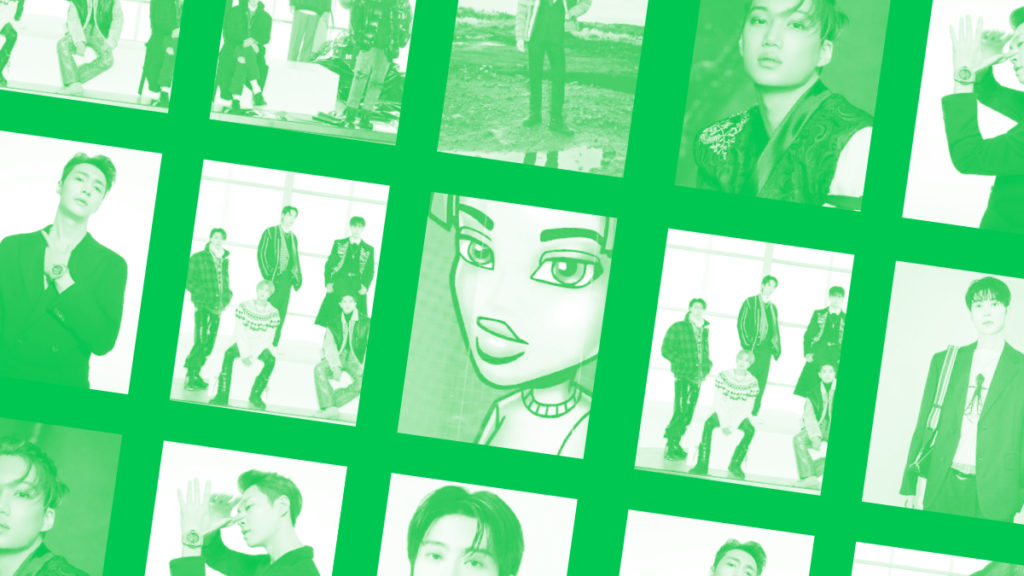 The entertainment industry kicked off 2022 with plenty of newsworthy moments. From drama announcements to brand ambassadorships and viral content, January was packed with big stories. In just 30 days, many headlines made the rounds online. As January comes to an end, here's a recap of EnVi's most-read stories this month.
5. Lay Zhang Joins The Ranks Of The Hublot Family
By: Mayra Peralta
If there's something we can trust superstar Lay Zhang to do, it is to expand his influence across industries. From his debut as a member of the K-pop group EXO to his solo career, Lay has been broadening his exposure. In recent years, his close association with fashion has earned him plenty of attention from both fans and brands. In tandem with his success as a performer, Lay serves as a brand ambassador and spokesperson for several labels. It is no surprise, then, that on January 7, he landed a new ambassadorship with the Swiss watchmaker Hublot. Read the full story here.
4. How Nct Ascended The Ranks Of The High Fashion Realm In 2021
By: Mayra Peralta
Throughout their career, the South Korean boy band, NCT, has created a complex universe that revolves around limitless expansion. In 2021, whether it was through an ever-evolving discography or forays into other industries, the group proved that their expansion is not limited to the music scene. In addition to commercial achievements—breaking records and sweeping awards—there's no denying that NCT's notoriety in the fashion industry has been on the rise. EnVi took a look back at NCT's quest toward fashion world domination in 2021. Read the full story here.
3. From Stage To Screen: Cha Eunwoo
By: Sabrina Tharani
Over the course of his career, ASTRO vocalist and small-screen darling Cha Eunwoo has captivated audiences with his easy charm and dashing good looks. In the second installment of ACT!ON's Stage to Screen series, EnVi recapped Eunwoo's prolific trajectory, from ambitious rookie to a bona fide leading man. Take a look at Eunwoo's journey from his pre-debut days to his vertiginous rise and viral success, as well as his impressive forays into the fashion industry. Read the full story here.
2. NCT Jaehyun Gives Viral Jo Malone Recommendations
By: Chanel W.
Fans of NCT dived into the world of Jo Malone fragrances as per the recommendation of Jaehyun. After a fan shared a picture of their fragrance picks—inspired by the star—NCTzens took to social media to share their favorite Jaehyun-approved Jo Malone scents. EnVi caught up with the trend and broke down some of the brand's most popular scents, including the ones reportedly used by the popular singer. Read the full story here.
1. Introducing Kai: K-Pop's Newest Bratz Boy?
By: Chyenne Tatum
As EXO's KAI and the fashion dolls, Bratz, continued to shake the world with their massive comebacks, K-pop fans discovered that the two icons shared a lot in common. With memes of KAI and his Bratz lookalikes taking over social media, EnVi rounded up the star's best and most accurate Bratz looks. From Dylan to Cameron and Kobe, the comparisons were uncanny and downright hilarious. Evidently, EnVi's readers couldn't get enough of it and that's why this is our top story in the first month of 2022. Read the full story here.
Although 2022 is just starting, there are plenty of headlines that have captured the attention of our readers. In addition to our top stories, EnVi continues to shed a spotlight on rising talent, music releases, and the latest news of your favorite stars. If you don't want to miss out, make sure to follow EnVi on Twitter and Instagram.
Want to read more EnVi coverage? Take a trip down memory lane recalling NCT 127's Best YouTube Moments.