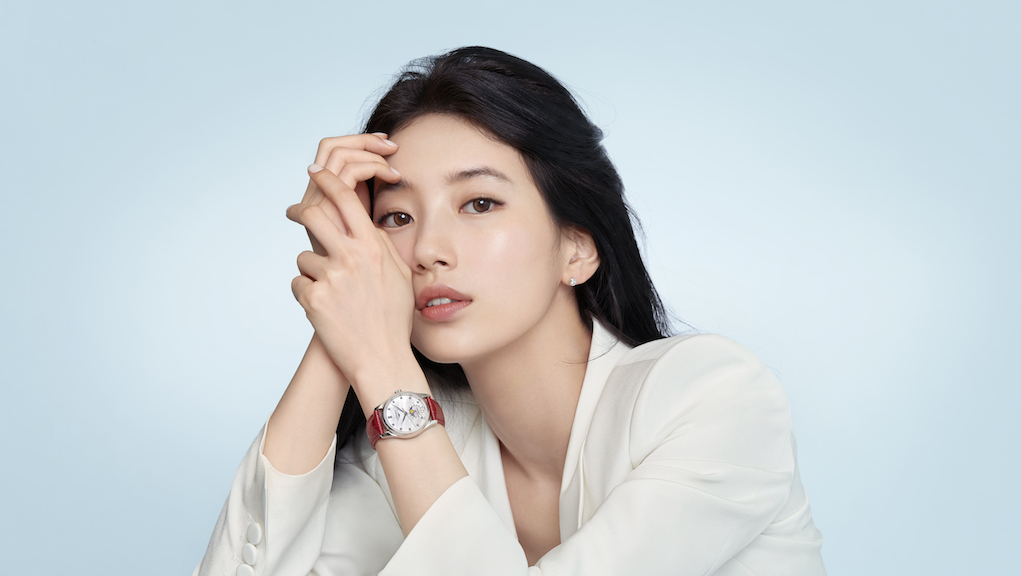 "Nation's First Love," Suzy Bae boasts an impressive number of luxury achievements under her belt. The latest addition to her existing fashion resume is her appointment as Longines' first female South Korean brand ambassador.
Suzy's Impact
Actress and singer, Suzy Bae no longer needs introductions. A powerhouse in her home country, the star enjoys great popularity around the world. Past her roles on the small screen and music prowess, Suzy's influence spans across industries. Through the years, the superstar has collected a myriad of associations with brands such as GUESS, Lancôme, and Dior.
The latest brand to tap the influential celebrity is the Swiss watchmaker, Longines. On May 18, the luxury watch brand announced Suzy as its Ambassador of Elegance. In a press release, Longines described the 27-year-old actress and musician as a "true icon," highlighting her impact on pop culture and philanthropic work. "Immediately after making her musical debut as a member of the girl group Miss A, Suzy's star rose quickly," they stated. The watchmaker also remarked on her commitment to various causes. "She consistently makes large donations to worthy causes, such as for flood victims, low-income families, people suffering from incurable diseases, and preventing the spread of COVID-19."
Longines' Ambassador of Elegance
Longines flaunts an extensive history that began in 1832. Known for its watchmaking expertise, nowadays the brand continues to lead the industry through strong associations with the world of sports and partnerships with A-list celebrities. Among others, Longines' catalog of ambassadors includes actors Regé-Jean Page, Jung Woo Sung, Eddie Peng, and Kate Winslet. With her impeccable trajectory and remarkable elegance, Suzy has an image that is a natural fit for the Swiss luxury brand.
Explaining the association, Longines stated, "The passion and elegance she expresses in each and every one of her engagements is completely in line with Longines' image, and Suzy embodies all of the brand's values. She is a welcome addition to the Longines family, and this relationship is sure to appeal to watch lovers and culture enthusiasts around the globe." Additionally, Longines' CEO, Matthias Breschan raised anticipation for Suzy's upcoming projects with the brand. "We are excited to welcome her to our family of Ambassadors of Elegance and work with her on a range of projects. Fans of our brand and Suzy's followers have so much to look forward to."
The actress was equally delighted and enthusiastic about the partnership as she added, "It is my great pleasure to join Longines, a prestigious watch brand with 190 years of history. I am looking forward to all the elegant journeys, precious time together, and connections I will make as a Longines Ambassador of Elegance."
Suzy's It Girl Power
On top of her most recent luxury association, Suzy has drawn attention for her enduring links to the French fashion house of Dior. Serving as the official brand ambassador in Korea, the actress has demonstrated her "It Girl" appeal numerous times. In addition to her commercial pull, outselling items from the brand, the star recently made headlines with her attendance at Dior's Fall 2022 show in Seoul.
However, not only the world of fashion acknowledges Suzy's power. The singer recently starred in PSY's music video for "Celeb" and is set to make waves on the small screen with the drama, Anna.
As we anticipate the star's future endeavors, you can revisit how Suzy became one of South Korea's Dior Darlings here.