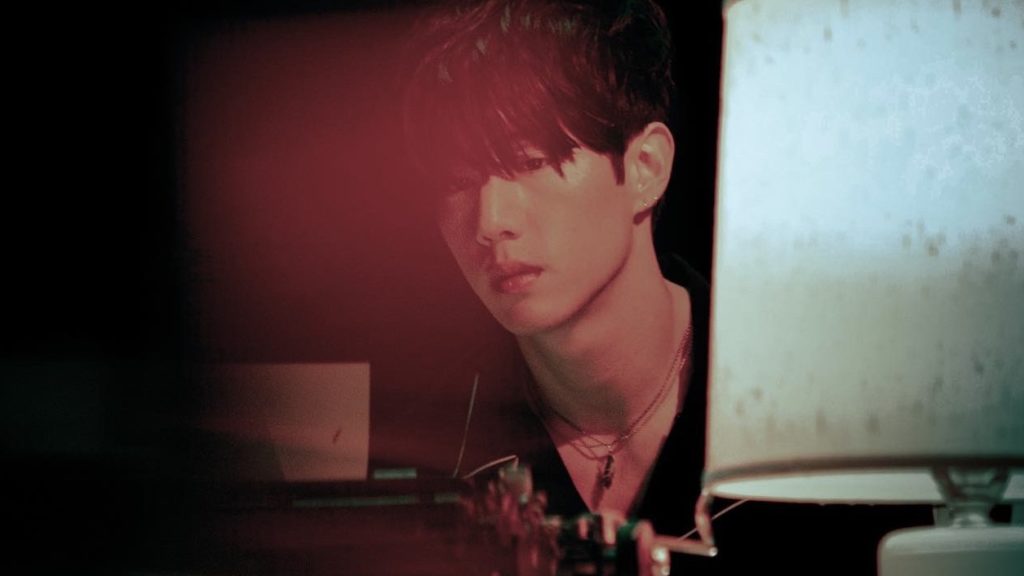 Following the success of his previous release, singer, rapper, and producer Mark Tuan returned with his new single "My Life" on January 21, 12 AM EST. Showing his versatility as an artist throughout the song, the GOT7 member reminisces about past emotions and the contrasting feelings of hope amid hardships.
A snippet of the single first dropped on Mark's Instagram on January 3rd, via a screen-recording of the notes on his phone. The singer offered a glimpse of the melancholic track, along with the question "When should I drop this?" The fans have been waiting eagerly since.
"My Life"
Co-Written by Mark Tuan, alongside lilspirit, and OVRCZ, "My Life" is a ballad track with a delicate melody and captivating outro. Tuan's soft vocals accompanied by an enchanting piano instrumental created an emotional environment and gave a sense of calmness to the listener. The lyrics convey the singer's introspective feelings as he opens up about life's struggles and describes the longing for things to be different. He sings, "I tried everything to please you/I forgot to think of me too/I woke up and realized /That this is my life."
The music video shows a cinematic perspective of Mark, with different angle shots of himself. Throughout the film, the singer appears alone in a room full of candles, a piano, and books. The lighting contrasts between dark and bright, alluding to the artist being conflicted between diverse versions of himself. The video gives a sense of sentimental change, blending perfectly with the song's heaviness.
Upon its release, Mark took to YouTube to celebrate with the fans over a YouTube Premium After Party.
Fans Are Celebrating
After the release, fans expressed their love and support for the track on social media.
Some fans even made some artwork for the song.
What's Next?
2021 was a busy year for Mark. He opened the year by creating his YouTube Channel. Quickly after that, in February he dropped the track "One in a Million" featuring Sanjoy. Later in the year, he became the ambassador for Sisley's Black Rose Skin Infusion Cream and joined the supermodel Winnie Harlow on the cover of L'Officiel Philippines. He also attended Paris Fashion Week for luxury brands such as Raf Simons, Rick Owens, Balenciaga, and Lanvin, and participated in the soundtrack for Marvel's Shang-Chi: Legend Of The Ten Rings alongside BIBI with the song "Never Gonna Come Down."
Although it remains unknown the date for the singer's next releases, with eight years in his career and 2022 just starting, we are sure the future holds a lot in store for the artist.
Listen To "My Life" on Spotify or Apple Music! 
Looking for the latest comeback? Check out LUMINOUS's latest comeback here.