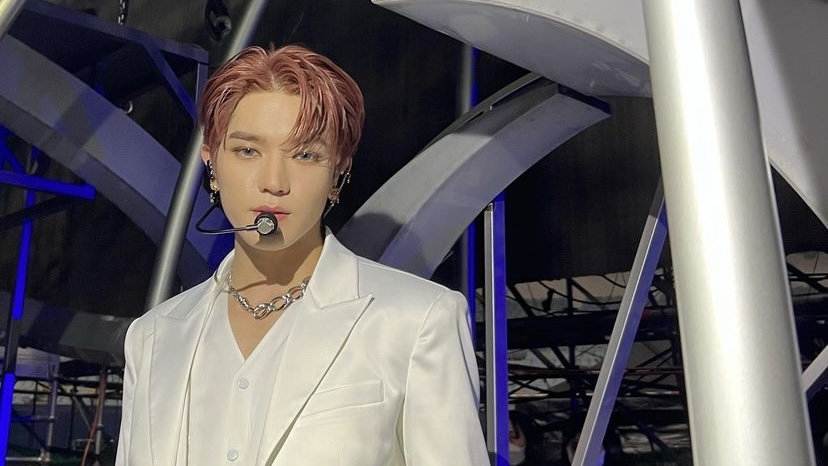 Starting the year strong, NCT's leader Taeyong has already proven himself an unstoppable artist with the release of "ZOO." The new year welcomes the artist enthusiastically with his choreography going viral all over social media. The track—which features fellow NCT members Hendery, Jeno, Yangyang, as well as aespa's GISELLE—had an impactful performance at the January 1, from 2021 Winter SMTOWN: SMCU EXPRESS. Taeyong participated in creating the choreography for "ZOO" alongside dancer, Bada Lee. Not long after the release of the first performance, it was clear it made a huge impact, moving fans around the world to try and learn the moves.
Making the World Shake
"When I first started learning how to dance there was not a single move I could do properly," Taeyong said in his solo clip for SuperM's Super One. Now, his career as an artist has shown his growth and commitment. Last year, he also choreographed "Bring The Noize" for his fixed unit NCT 127, and prior, a number of freestyle videos.
As for Bada, her dance creations are not unfamiliar to fans. The dancer has worked on iconic choreographies such as aespa's "Next Level," EXO Kai's "Peaches," The Boyz's "Maverick," and WayV's "Action Figure."
The Virality of "ZOO"
People around the world have joined in the fun and energetic moves from "ZOO." After Taeyong and Bada shared the dance practice on their Instagram accounts, it didn't take long before fans and dance enthusiasts all over the world started sharing covers on TikTok. 
The dance even reaching some popular faces on TikTok, such as Tracy Oj who was behind the dance for Doja Cat's "Woman."
As well as Jao from P-pop group, ALAMAT.
On Twitter, fans praised the artist and sharing their excitement over the song.
Taeyong welcomed the love, and even shared the challenges on his Instagram stories, expressing his happiness and thanking fans on Lysn's DearU bubble. Fellow members Hendery and Yangyang also shared their moves with fans.
With 10 years of experience dancing and reaching higher grounds in his career, it is safe to say more things are coming from Taeyong as an artist. Whether it is composing music, writing lyrics, or creating choreography, fans can trust him to give his all in what he makes. Hopefully, this isn't the last time we see him join forces with Bada and they bring more amazing choreography to life.
If you wanna know more about the pair you can follow Taeyong's and Bada's Instagram and make sure to check out Taeyong's self-composed tracks on his SoundCloud.
Want more on NCT? Read about Jaehyun sporting the new Prada collection here.