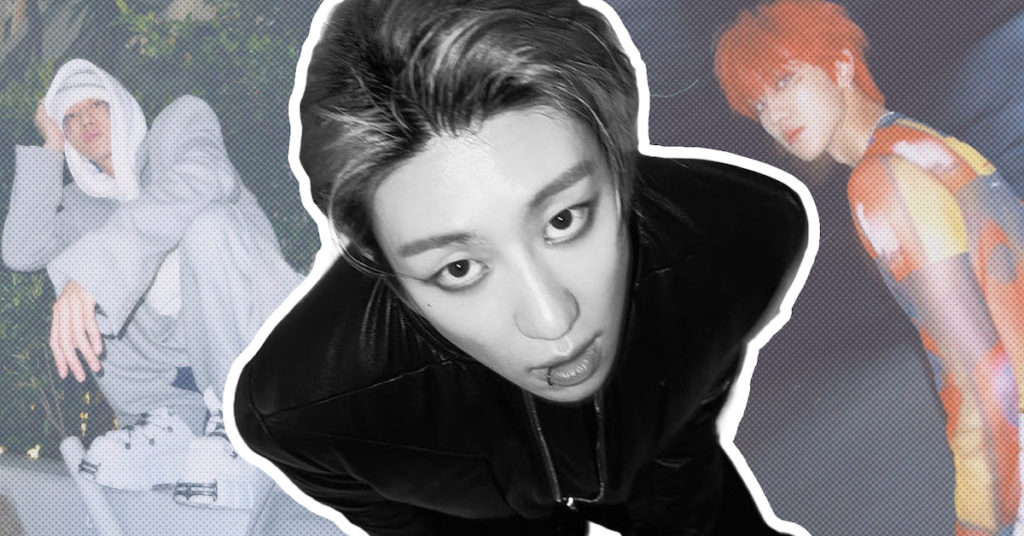 Among the K-pop stars stepping into the fashion limelight in recent years, SEVENTEEN's THE8 has consistently explored and experimented with his personal style. Born Xu Minghao, THE8 is a key member of SEVENTEEN's performance unit, a singer-songwriter, and blossoming contemporary dancer. Throughout his career, Minghao has always been expressive and evocative about who he is. Visually, he translates this poignant sense of self through a personal aesthetic that knows no boundaries.
In the fourth installment of our series, "Core" — where EnVi breaks down the fashion and beauty of our favorite celebrities — we'll dissect the different components of Minghao's personal style.
THE FASHION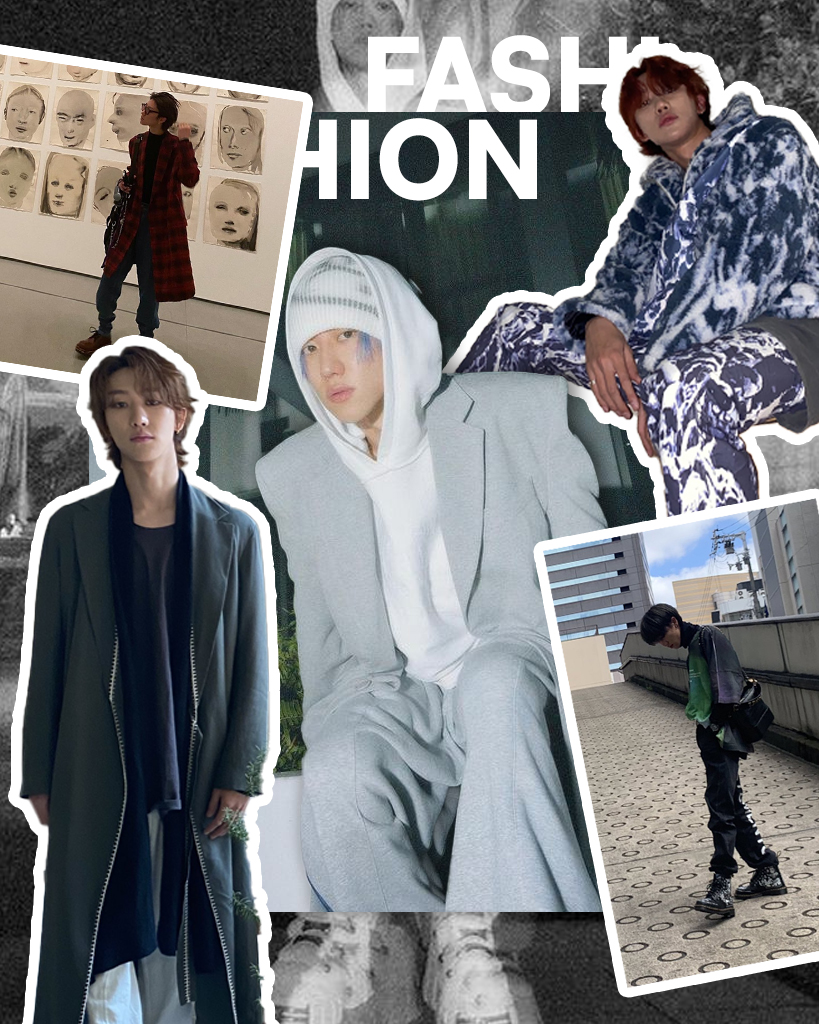 The Style: Experimentation at his core
With the number 8 considered lucky in Chinese culture, the stage alias "THE8" signifies the infinite potential Minghao holds within himself. Just like his name suggests, there's no strict set of rules to Minghao's core style. Perhaps then, the true key to his distinctive aesthetic is a refined sense of experimentalism, and not shying away from the unfamiliar.
Whether it is through bright saturated streetwear, an edgy monochromatic look, or even venturing into preppiness, the common thread of Minghao's style is his unapologetic boldness. Minghao himself has previously shared through interviews that he is not afraid of trying out new styles. "Even if it's a somewhat excessive style in other people's eyes,[…] I don't feel any repulsion towards new styles, and I don't mind what others think," he has previously stated*.
The Wardrobe: Cool, Current, and Classy
One of the ways in which Minghao formulates new looks is through layering. With an extensive personal collection of basics and statement pieces, the star is able to create endless variations of outfits. If you take a look at his past outfits, a key component of his layered looks is his choice of outerwear. Whether it is sporting a muted full-length coat for windy days, a structured-shoulder coat for more dramatic looks, or a sporty windbreaker for casual days, fans can expect Minghao to show up and show out.
Minghao also manages to be a scene-stealer both on stage and off-camera with his risk-taking attitude towards fashion. When he's feeling cool and edgy, you can spot him sporting all-black outfits with hardware accessories to match; when he's feeling more laid back and relaxed, he'll spend the day in some loose-fitting pieces; when he's feeling more poised and luxurious, you'll see him clad in nostalgic and preppy items like knitted vests or tailored blazers.
The Accessories
An outfit is not complete without some accessories. Minghao is aware of this. With a packed schedule and jetsetter lifestyle, a good bag is one of Minghao's must-haves, and he prefers versatile and timeless treasures. Examples include the Dior's Oblique Saddle Bag, and the Chanel Gabrielle Hobo. With versatility as a priority, scarves have also become a go-to accessory for the singer, who has them incorporated into his day-to-day looks and even his pre-planned broadcast outfits. Cases in point: his appearance in Knowing Brothers, the Seoul Music Awards, and even concept photos.
Of course, we can't talk about accessories without mentioning shoes. When it comes to footwear, Minghao loves a good statement shoe. Just like any 20-something-year-old interested in fashion, the musician has his own extensive collection of sneakers. However, Minghao shows how much of a fashion aficionado he really is with an assortment of rare niche footwear like the Jil Sander Python Boots, Balenciaga's Braided Derbies, Rick Owens Phlegethon Sneakers, and the cult classic Maison Margiela Tabi Sneakers.
The Brands
In sync with his experimental style, Minghao tends to shop from a diverse range of brands. One brand he has consistently flaunted throughout the years is Chanel. His Chanel collection includes sunglasses, brooches, belts, scarves, signature pieces like the J12 watch, CC Turnlock Necklace,2020 Dad Sandals, and even the rare seasonal Coco Neige Flap Bag from the brand's Fall-Winter 2018 collection.
When it comes to luxury brands, Minghao is also spotted wearing Gucci — a perfect match for his more theatrical and retro looks. On the streetwear end of the luxury brand spectrum, Minghao owns multiple pieces from the ever-so-trendy Balenciaga, and Vetements, which he sports for more casual and youthful looks.
However, the star doesn't sport high-end international brands only. Minghao is an avid fan of South Korean brands like Acme de la Vie and P:ReinSein. He's also a frequent wearer of NiRO, Blackpurple, and Apple Pie Order.
THE BEAUTY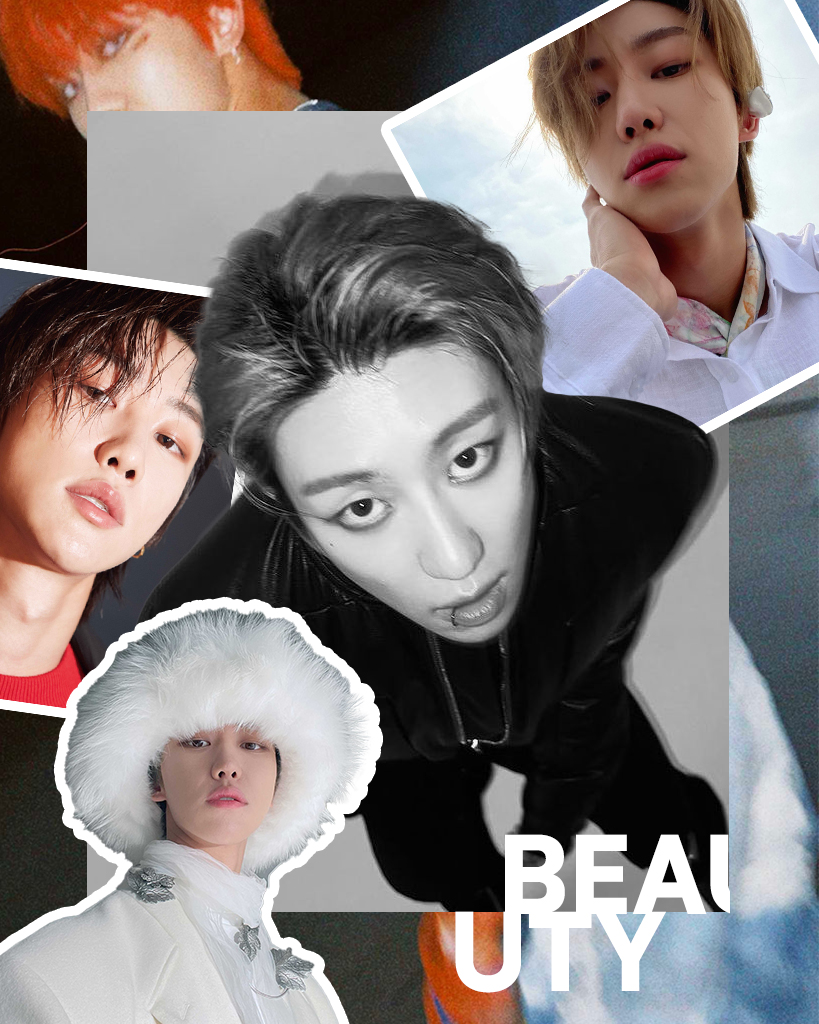 The Makeup & Hair
On the beauty front, Minghao either goes bold or goes home. With his unique and sultry eye shape, a classic smokey eye is the best way to enhance his best features. Another distinct feature of his are his lips, which are often amplified with gloss in rosy pink tones. When the look requires a more gritty, punkish finish, he also tries out a variety of piercings and plays around with contact lenses.
When we're talking about Minghao's beauty moments, we can't skip a mention of his hair. For those who aren't familiar with the idol, his hairstyles have always been a quick signifier of SEVENTEEN's eras. For instance, one look that helped Minghao make his mark as a fashion icon was his jet black mullet circa 2018 and 2019, right at the start of the e-boy aesthetic rise. This hairstyle emphasized a mysterious and ambiguous vibe in an era where the mullet became one of the most in-demand hairstyles in K-pop. Since then, the idol seems to have grown comfortable with keeping his hair at a longer length. Mullet aside, other notable Minghao hairstyles include a wavy permed ginger look, punky crimson red hair, and his current blue and periwinkle blend.
The Scents
Similarly, the dancer knows the power of a good fragrance. As someone invested in luxury and art, it's only natural for him to take an interest in the world of scents. In a video that showcased his vanity table, the idol offered a look at his perfume selection. From the collection displayed, it's clear that the artist takes his fragrances seriously. With fragrance-specialist perfumes from Le Labo, Dyptique, and Santa Maria Novella, it is safe to assume that Minghao is a lover of more woody, powdery, and light floral scents.
With a vocal passion and knowledge of the arts—be it performance, visual, music, or any other type of art—it's no shocker that Minghao has a refined and curated taste that's unique to his own identity. To truly encapsulate the essence of his experimental aesthetic, one must truly look at the world with an open mind and open heart. Not just by seeing the beauty even in the oddest of objects, but also by embracing the fact that our personal style and taste constantly evolves and being brave enough to unapologetically take risks with your fashion choices. Minghao does exactly that.
*Translation by @archivefor8.
Interested in more SEVENTEEN fashion content? Check out how Vernon has added an emo twist to Y2K fashion here!