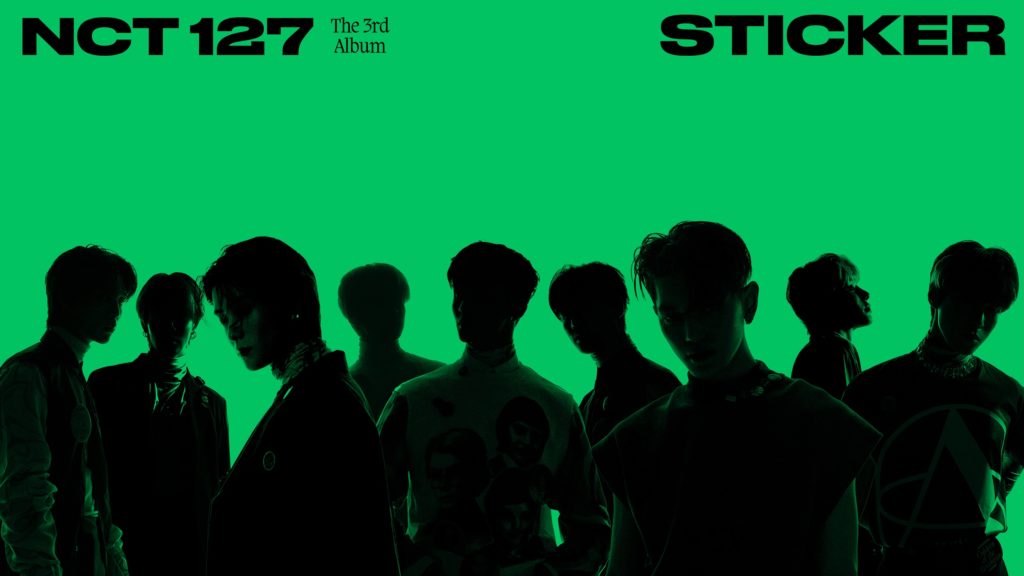 NCTzens can't catch a break. 
Following a few days packed with an overload of social media content, NCT 127 has officially announced the release date for their upcoming album, STICKER. After the exciting reveal of a college-themed project, the K-pop group has finally set a date for their first Korean album in more than a year.
Mark Your Calendars
On Sunday, August 22, SM Entertainment confirmed that NCT 127 would be making their anticipated return with a full-length album set for release on September 17. The announcement came with a layout update on the group's social media accounts and a teaser picture that sent fans into a whirlwind of emotions. 
NCT 127 The 3rd Album 'STICKER'

➫ 2021.09.17#NCT127 #STICKER#NCT127_STICKER pic.twitter.com/CLq0aA9zNN

— NCT 127 (@NCTsmtown_127) August 22, 2021
STICKER will mark a new chapter for the nine-member act that last year set several records with their sophomore album Neo Zone. Judging by the concept and aesthetics provided over the past couple of days, it is safe to assume NCT 127 will continue to explore the overarching theme of technology attached to its name.
Fans Rejoice
Although the Japanese member of NCT 127, Yuta, had already revealed the release date of the album, fans were still overjoyed with the date confirmation. Needless to say, NCT 127 set Twitter on a roll. Ecstatic over the news, fans shared their anticipation, built theories, and congratulated the group on the official kick-off of this new era. 
We finally got the comeback date!#NCT127_STICKER#NCT127Sticker_Comeback @NCTsmtown_127 pic.twitter.com/44DQFPu6vs

— Frown Digest (@127Ltd) August 22, 2021
nct 127 will always be unique in their own way. Literally i cant wait to listen to the songs and how it evolves around science fiction like its incredible to see how they are the only ones that can pull this crazy concept off

— doyoung's wkorea²⁶ (@xoxoxodoie) August 22, 2021
Yuta babe I'm so sorry for not believing you when you mentioned to us the comeback date 😖#NCT127 #NCT127_STICKER#NCT127Sticker_Comeback @NCTsmtown_127 pic.twitter.com/XCFY2GQ2jb

— 🍒¹²⁷ | Ryo Suzaki x Actor Yuta (@myfavourite127) August 22, 2021
The neos use this filter for a reason😂#NCT127 #STICKER #NCT127_STICKER pic.twitter.com/qPL1eqUKyq

— Win (@__winwind__) August 22, 2021
NCTzens went as far as to make fashion guesses and connect the visuals of the teasers with pop culture references. 
there are so many matrix-esque fits in this collection too DEAR GOD HELP ME pic.twitter.com/9SrvVV3VEz

— 🗯 (@rafsuhmons) August 22, 2021
also it makes sense in the context of the costume design for hackers 1995: https://t.co/kiHY8XtWGI pic.twitter.com/lN0TOo7coU

— GLITCH MODE | SATURDAY DRIP (@neoxthangs) August 22, 2021
This is from 1995 movie called Hackers.
"The film follows a group of high school hackers and their involvement in a corporate extortion conspiracy" https://t.co/p6L7l0iEgi

— QTY ⁰⁹⁰⁰ (@xoTYchu) August 22, 2021
Naturally, NCT 127 soon became a trending topic worldwide. 
210823 YUTATRENDS📌#YUTA is currently on the rising trends in Indonesia with 99K tweets.

His impact after giving us this big spoiler. 🔥

Keep mentioning him💚💚

NCT 127 The 3rd Album 'STICKER'#NCT127_STICKER#NCT127Sticker_Comeback @NCTsmtown_127 pic.twitter.com/x3mGCHyAEj

— NCT YUTA SQUAD (@SQUADNYT) August 22, 2021
#NCT127_STICKER is currently trending at # 3 in the Philippines!

NCT 127 The 3rd Album 'STICKER'#NCT127_STICKER#NCT127Sticker_Comeback @NCTsmtown_127 pic.twitter.com/5eW2teZedz

— Global SUH (offline) (@globalsuh) August 22, 2021
.@NCTsmtown_127 #NCT127_STICKER is trending Worldwide at #8 pic.twitter.com/ATrcfEAUm9

— SMTownEngSub (@SMTownEngSub) August 22, 2021
What To Expect
Building up to the album's official announcement, NCT 127 had previously shared a teaser video and Instagram updates in an AU-esque fashion. The members of the group immersed themselves into the world of NCIT and portrayed fictional characters in a "Coding Crew." Through several pictures and short clips, the band explored a college-themed concept that hinted at the development of the SM Culture Universe. 
View this post on Instagram
NCT 127 : Who is STICKER#NCT127 #NCT#Who_is_STICKER pic.twitter.com/tyJXtSkcX6

— NCT 127 (@NCTsmtown_127) August 20, 2021
Album Details
According to NCT 127's official site, STICKER contains 11 songs, including the title track of the same name. The album will be sold in two different versions, a "Sticky Version" and a "Jewel Case Version," that will be available to preorder on August 23.  In addition to "STICKER," the tracklist includes 10 other songs in varied music genres. As stated by SM Entertainment, the album highlights the group's unique performances and musical style. Preorders are available through NCT 127's official shop, on Target, Amazon, and other online shops.
The official US shop website for NCT 127 has updated to include #STICKER album versions and boxes.

Sticky Version & Jewel Case version@NCTsmtown_127 #NCT127 pic.twitter.com/pWGcX7PjmS

— NCT On The Radio (@NCTOnTheRadio) August 23, 2021
NCT 127 'STICKER' Tracklist

1. STICKER
2. LEMONADE
3. BREAKFAST
4. FOCUS
5. THE RAINY NIGHT
6. FAR
7. BRING THE NOIZE
8. MARGIC CARPET RIDE
9. ROAD TRIP
10. DREAMER
11. PROMISE YOU#NCT127 @NCTsmtown_127 pic.twitter.com/0d0EQqX7Ws

— NCT 127 Fan Union (@NCT127Union) August 23, 2021
Though we might not know what to expect—sound-wise—for STICKER, fans can anticipate more information from the members of the group themselves. NCT 127 is scheduled to participate in a LIVE broadcast on August 24th, where they will be answering fan questions.
Meanwhile, you can read some of the best theories about NCT 127's comeback here.
Thumbnail courtesy of SM Entertainment.