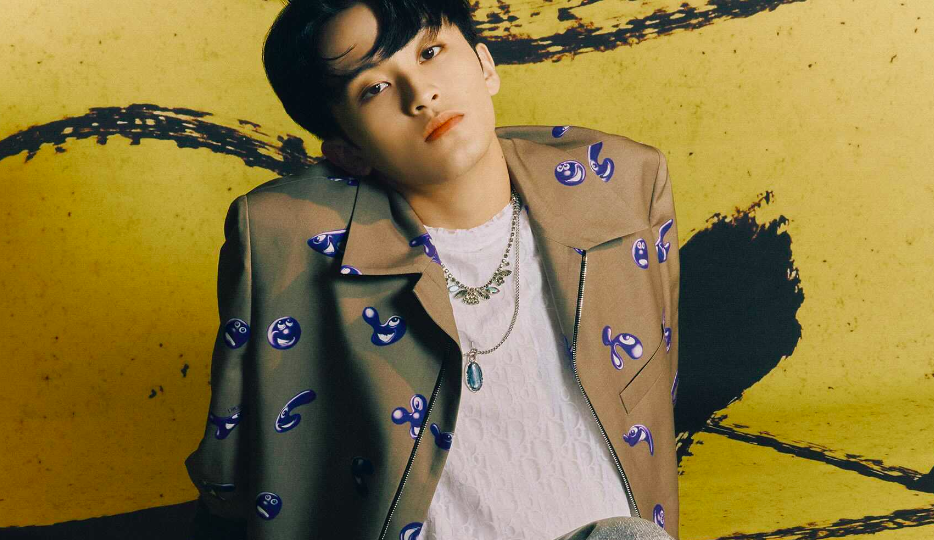 With several achievements under their belt and an undeniable rise to global stardom, NCT has naturally attracted the attention of top luxury fashion brands. This Menswear Fashion Week has already seen incipient associations between the members of NCT and fashion houses like Prada and Gucci, but the list is still growing. The latest addition to the selective group of remote front row attendants is—quoting Dior—Monsieur Mark Lee.
On June 24, Mark took to Instagram to share the exciting news. Offering a peek of the personalized gift he received from the House of Dior, the rapper updated fans about the exclusive invitation to Dior's Spring/Summer 2022 show.
onyourm__ark ig story pic.twitter.com/iJLQMr6O2M

— ً (@LMKFILE) June 25, 2021
The Stars In Dior 
Anticipating the collection reveal, EXO member and Dior Korea ambassador, Sehun also posted his invitation on Instagram and proved his fashion prowess when the brand took to Instagram to share pictures of the #StarsinDior. Sehun was captured wearing wide-leg pants and an oversized coat straight from the new collection. He was also featured in a video, inviting people to watch the show online. 
View this post on Instagram
View this post on Instagram
Meanwhile, Mark wore a look from Dior's previous F/W 2021 collection. Dressed in a printed shirt, tailored pants and riding boots, Mark posed with ease and confidence, surely causing fans to swoon.
View this post on Instagram
View this post on Instagram
Among the chic crowd, international celebrities and house friends like Robert Pattinson, Hero Fiennes Tiffin and Bright Vachirawit also tuned in to enjoy the show. Other virtual invitees included the Korean actors Nam Joohyuk and Lee Jaewook.
View this post on Instagram
Dior x Travis Scott
The unveiling of Dior's collection was one of the most anticipated this season. For one thing, the French brand organized one of the few in-person shows of this Fashion Week. For another, expectations were high about the first-ever collaboration between Dior and a musician, in "the house's 74-year existence". Although Dior, with Kim Jones at the helm of its menswear line, has become synonymous with artistic crossovers, the joint collection with the rapper Travis Scott is, in the words of Dior's Creative Director, "an unprecedented event." The collection was named Cactus Jack Dior after Scott's record label, Cactus Jack.
View this post on Instagram
Cactus Jack Dior
The show took the viewers right into a desert setting juxtaposed by psychedelic clouds. The sensibilities of two unique minds lead to an artfully curated presentation consisting of pastel hues, innovative accessories and deconstructed suits. The tactility of the knitwear and silk trousers not only elevated the attire but also showcased a relaxed silhouette. In addition, the show featured unreleased tracks from the co-designer and Grammy Award winning artist, Travis Scott. One of the striking points of "Cactus Jack" was the use of neon green, a trend in this season's runways that unintentionally reminds of NCT's official color. 
Cactus Jack x DIOR SS22!🖤 pic.twitter.com/kkxPNglg2v

— Outlander Magazine (@StreetFashion01) June 25, 2021
Mark & The House Of Dior
NCT often sport pieces from the iconic fashion house with some easily distinguishable items like Taeyong's Dior Saddle Bag or Jaemin's Dior Book Tote. Recently, Mark—along with other NCT Dream members—stunned fans in all Dior ensembles in the teaser photos for their repackage album, Hello Future. Donning looks from the Fall 2021 collection, a collaboration with Kenny Scharf, Mark amazed NCTzens with his charm.
BIG DREAMS, BIG THRILLS #MARK

NCT DREAM The 1st Album Repackage ⠀
〖Hello Future〗⠀
➫ 2021.06.28 (KST)#NCTDREAM #HelloFuture#NCTDREAM_HelloFuture pic.twitter.com/Vye3Qk0KJv

— NCT DREAM (@NCTsmtown_DREAM) June 24, 2021
BIG DREAMS, BIG THRILLS

NCT DREAM The 1st Album Repackage ⠀
〖Hello Future〗⠀
➫ 2021.06.28 (KST)#NCTDREAM #HelloFuture#NCTDREAM_HelloFuture pic.twitter.com/PXHRyNWSAq

— NCT DREAM (@NCTsmtown_DREAM) June 24, 2021
Fans' Reactions
With the fashion world eagerly waiting for Dior's in-person show, seemingly an impossible feat in the post pandemic world, K-pop fans joined in to support their favourites!
Mark Lee x @Dior 👀pic.twitter.com/aDD7gtdWbG

— mark pics⁰² (@nctmarkarchive) June 25, 2021
"singer-songwriter, actor and exo member"
"k-pop star and house friend sehun"
"house friend and musician sehun"

SEHUN FOR DIOR SUMMER22#DiorBoySEHUN #SEHUN  @Dior #CactusJackDior pic.twitter.com/LG4pQkXcEv

— maria ʚɞ hello, chen 🌼 (@ohsenh) June 25, 2021
jaehyun for prada, yuta for tom ford, lucas for gucci, winwin for maison margiela, mark for dior, ten for celine, yangyang walking for nyfw, johnny and taeyong getting featured by vetements ig…… nctwayv boys are in their high fashion it boys era!

— ? follow yellow_3to3 on ig (@midnightneos) June 25, 2021
MARK LEE trending in FASHION… Dior u made the right choice 😁👍🏼 pic.twitter.com/64n4ewVx1w

— 🖤 (@nycmlee) June 25, 2021
A flawless face and a perfect body, Sehun has been taking Dior outfits into another level. His strong presence, confident posture and alluring gazes are well matched with the style of Dior. He is really made for this brand 🖤💐#세훈 #SEHUN #DiorBoySEHUN pic.twitter.com/o8NgoZOllG

— 꿈세훈☁️ (@reveusehun) June 25, 2021
With an invitation to one of the most important shows of Paris Men's Fashion Week, Mark's first steps into fashion seem promising. Now that NCT's unlimited expansion has reached the—digital—front row of fashion shows, we can't wait to see the members of the boy group occupying those seats in person, in upcoming seasons. For the time being, you can check how Lucas attended Gucci's show in Shanghai and Jaehyun joined the star-studded guest list for Prada's Spring/Summer 2022 collection.
Thumbnail courtesy of SM Entertainment.