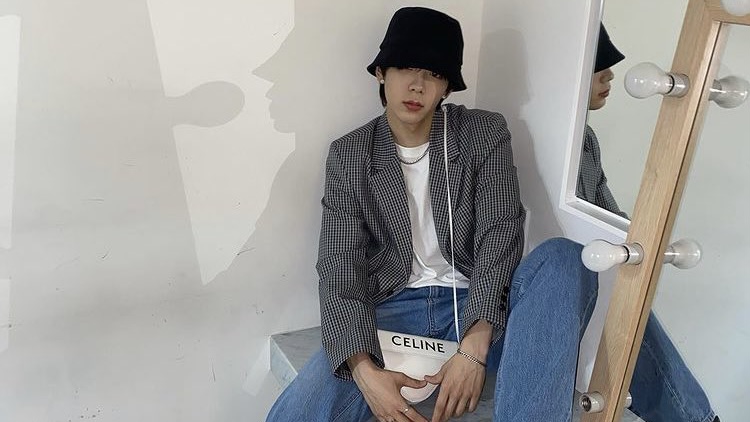 Though it has been less than a year since Shotaro debuted in NCT, the Japanese artist already has established a distinct fashion style. In addition to his sharp dancing and rapping skills, his sense of fashion has caught the attention of many. From pre-debut Tik Toks to "Make a Wish" to his return to Instagram, Shotaro has sported some iconic looks. 
View this post on Instagram
A Social Style
Before his debut in NCT, Shotaro was a popular dancer on social media. While his moves were what attracted people, many also loved his sense of style. Playful yet chic, his outfits complimented his energetic dance videos. Often wearing baggy casual clothes, he leveled up his looks with accessories which often included a bucket hat, an item he still wears these days. 
predebut shotaro
shotaro after debut pic.twitter.com/3LCntFF5WF

— ? (@weeklyshotaro) April 17, 2021
Shotaro Makes A Debut
When Shotaro took the stage in 2020 for "Make a Wish," his debut was marked by an eccentric style. Like other K-pop releases that have a Middle Eastern influence, the "Make a Wish" music video is pulled from the region's artistic culture. Contrasting that aesthetic, the members wore outfits that brought together casual streetwear and glitzy luxury. Shotaro did this with acid-washed pants and an oversized T-shirt under layers of jewelry, including gold chains and pearls. True to his style, he topped the outfit with a bright red bucket hat. In other scenes, he adorned more fun prints, matching the backgrounds of Persian carpets. The finishing look was a monochrome pant and top pairing, highlighted by gold body jewelry which added an elegant touch. Showcasing both experimental and classic styles, Shotaro's debut was a memorable one. 
Influencer Idol
Now that NCT 2020 promotions are over, fans are seeing more of Shotaro's personal style. His Instagram shows off his trendy outfits to 2.5 million followers. Even now, the key to his sense of fashion is a sleek outfit with the perfect pairing of accessories. As an idol, his looks have become slightly sophisticated with more mature pieces and designer brands. However, he keeps it fun and personal with his own twists. Take, for example, his classic denim and blazer look highlighted by Jordan's, a Celine bag, and of course, a bucket hat. For a more homey look, he opted for a sweater vest and beret in another snapshot. However, the same beret completed with a leather jacket and embroidered denim doubles for an edgier look, proving his versatility. 
View this post on Instagram
As Shotaro shines as an artist, it's only fitting that he has a style portfolio as vibrant as him. Having just gotten started, there is plenty more to anticipate from this young idol. Fans eagerly await to see what is next for the star.