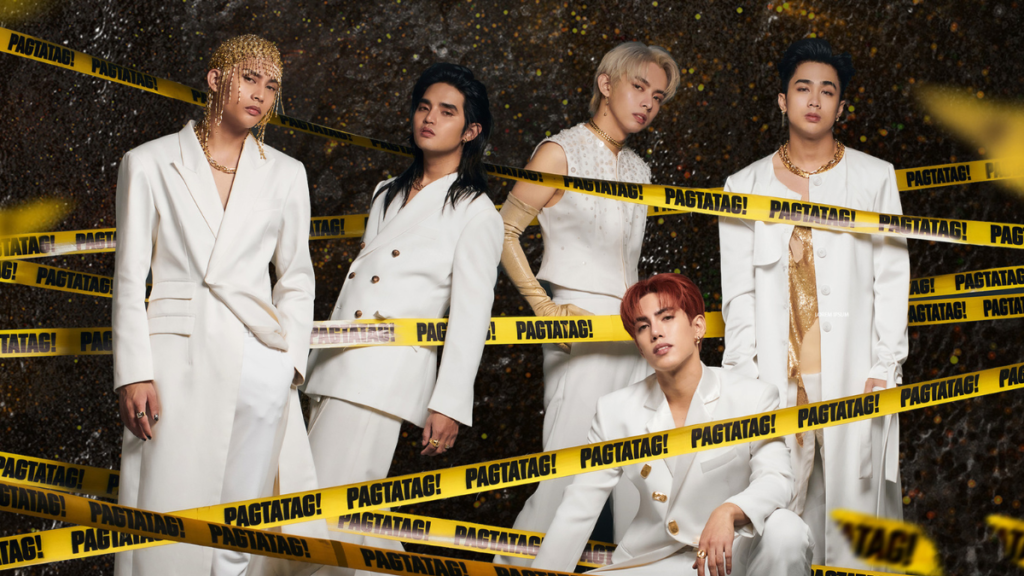 Filipino group SB19 have redefined Original Pilipino Music (OPM) and introduced P-pop to the global stage. With iconic releases such as "MAPA," "Bazinga," and "What?" in their music catalog, the five-piece act has topped charts and paved the way for P-pop's international exploits. Last year, the group released the full-English track, "WYAT (Where You At)," to fan acclaim, before embarking on a tour that took them to the United States, Dubai, and Singapore. Now, ahead of their 2023 world tour, the group is making a highly anticipated return to the stage with PAGTATAG!
Pinoy Pride
With a captivating stage presence and outstanding vocals, SB19 have forged a remarkable career that epitomizes the Philippines' rise in the music scene. After accumulating several local accolades, the group rose to international prominence, quickly sparking the interest of people from around the globe. Following up on the success of their debut album Get in the Zone and their first EP, Pagsibol, SB19 released their second mini album, PAGTATAG!, on June 9. The record is composed of six songs that display SB19's chameleonic versatility and wide stylistic range. Taking listeners through a musical journey, SB19's latest EP not only reflects their growth as artists but also showcases their commitment to delivering music that caters to different audiences.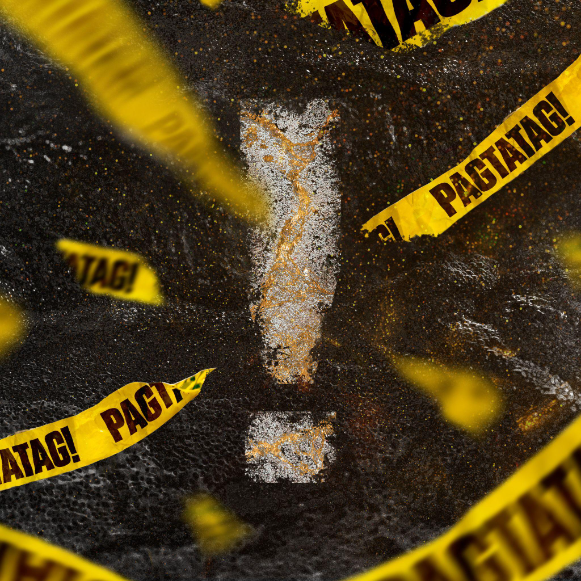 GENTO
PAGTATAG! opens up with the high-energy title track "GENTO." The song, written and produced by RADKIDZ (Pablo and josue), creatively introduces wordplay with different dialects spoken in the Philipines. Masterfully combining words such as gento (like this in Caviteño, a Spanish-based Creole dialect), ganito, and ginto (gold), SB19 deliver smart, fun bars that exalt hard work and slam gossip and haters. Mixing powerful rap and EDM sounds, the song was released in May, ahead of PAGTATAG!'s debut. "GENTO" was positively received and entered Billboard's World Digital Song Sales chart at N°8, granting SB19 their first top 10 entry on the list.
The accompanying music video exhibits SB19's creative chops with a tightly choreographed dance routine, heavily stylized looks, and hilarious moments that demonstrate that despite their status as "P-pop Kings," Pablo, Stell, Josh, Ken, and Justin are not afraid of poking fun at themselves. "GENTO" also made waves on social media with a viral dance challenge that so far, has accrued 13.7M views on TikTok.
I WANT YOU
Sultry and honest, the R&B-infused "I WANT YOU" is PAGTATAG!'s follow-up single. Co-written by August Rigo and Pablo, the song is bolstered by subtle trap beats. Accompanied by straightforward lyrics and a melodic chorus, "I WANT YOU" thrives with a beautifully-executed vocal performance. Meanwhile, the music video weaves together images of SB19 underwater, with short clips that hint at the group baring themselves — figuratively and literally — as they sing about craving for proximity to the object of their affection.
CRIMZONE
Straying away from sentimentalism, "CRIMZONE" relies on the hard-hitting edge SB19 has grown to be recognized for. The track brims with intensity and exploits the same qualities of fan favorites like "What?" and "Bazinga." "CRIMZONE" unapologetically celebrates the group's hardships and achievements, blending heavy beats, bold lyricism, and an energetic chorus. Penned by Felip (Ken), Josh Cullen (Josh), and RADKIDZ, this anthemic song is described as a "symbolic reminder of hardship as [SB19] step into the zone and break boundaries."
ILAW
If you're ever in need of a song to accompany cathartic moments, "ILAW" might fit the bill. Heart-wrenchingly emotional, the track tells the story of loneliness behind the spotlight. "Too much light can be blinding — overwhelming even," SB19 explain. Co-produced by Brian Lotho, Len Calvo, and RADKIDZ, "ILAW" is a power ballad that highlights the quintet's vocal ability and masterful, emotional delivery. Perhaps the most somber track in PAGTATAG!, "ILAW" allows Pablo, Stell, Josh, Ken, and Justin to show themselves at their most vulnerable and share the grievances that inevitably accompany fame.  
LIHAM
Having set a moody tone with "ILAW," SB19 further showcase their vocal prowess with "LIHAM," a 6:24 minute ballad that conveys feelings of gratitude toward loved ones. Penned as a promise of sorts, the track delves into the desire to keep important people close, as well as generously giving it all without expecting anything in return. Eloquently written by Pablo, "LIHAM" is a moving showcase of SB19's most honest feelings that can easily be interpreted as a love letter to those who have supported the group unconditionally.
FREEDOM
It is in "FREEDOM," however, that SB19 directly talk to their fandom, A'TIN. With snapping beats and joyful lyrics, this funky song celebrates the group's journey to success and the beginning of a new chapter. Powered by EDM and house elements, "FREEDOM" is the perfect finale for a diverse and eclectic record like PAGTATAG! It closes the EP on an optimistic note, acknowledging not just how far the five-member act has come since their debut, but also recognizing the people who have accompanied them during this "long ride."
Living up to the expectations that titles like "P-pop Kings" carry, SB19 present one of their best and most experimental records with PAGTATAG! The P-pop quintet audaciously steps into new musical territory without neglecting their signature sounds, and proving beyond any doubt their ability to bestow any song with SB19's unique flair. Combining catchy anthems, emotional pop ballads, and sultry R&B jams, the six-piece EP is likely to become a crowd favorite once the group embarks on tour later this month.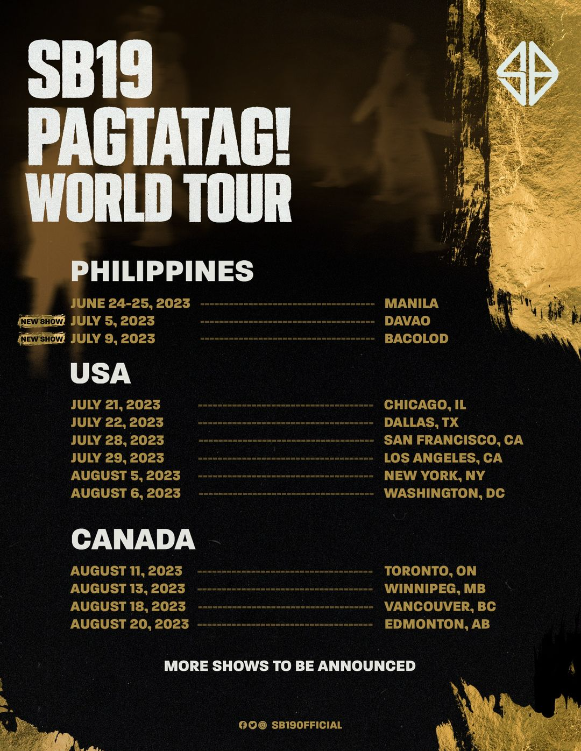 Make sure to listen to SB19 on Spotify and YouTube, and follow them on Instagram, Twitter and TikTok for their latest news.
As we anticipate their upcoming world tour, take a trip down memory lane and check out SB19's exclusive interview with EnVi here.