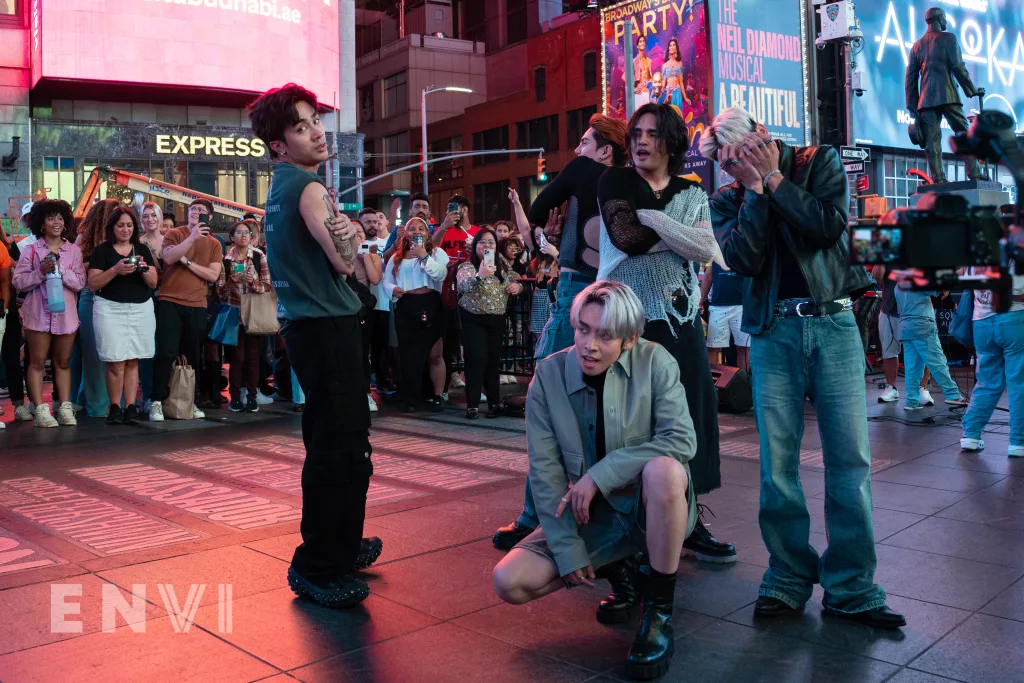 Filipino group SB19 have undoubtedly paved the way and brought P-pop to new heights, introducing it to an international audience. With iconic releases such as "Bazinga" and "Gento," the five members — Pablo, Josh, Stell, Ken, and Justin — are pioneers in delivering Filipino culture to the global stage. This summer, SB19 embarked on their second world tour, making stops in five U.S. cities including Chicago, Los Angeles, and New York. After wrapping up their tour in Canada, the group surprised fans with an EnVi exclusive busking event in Times Square on August 29.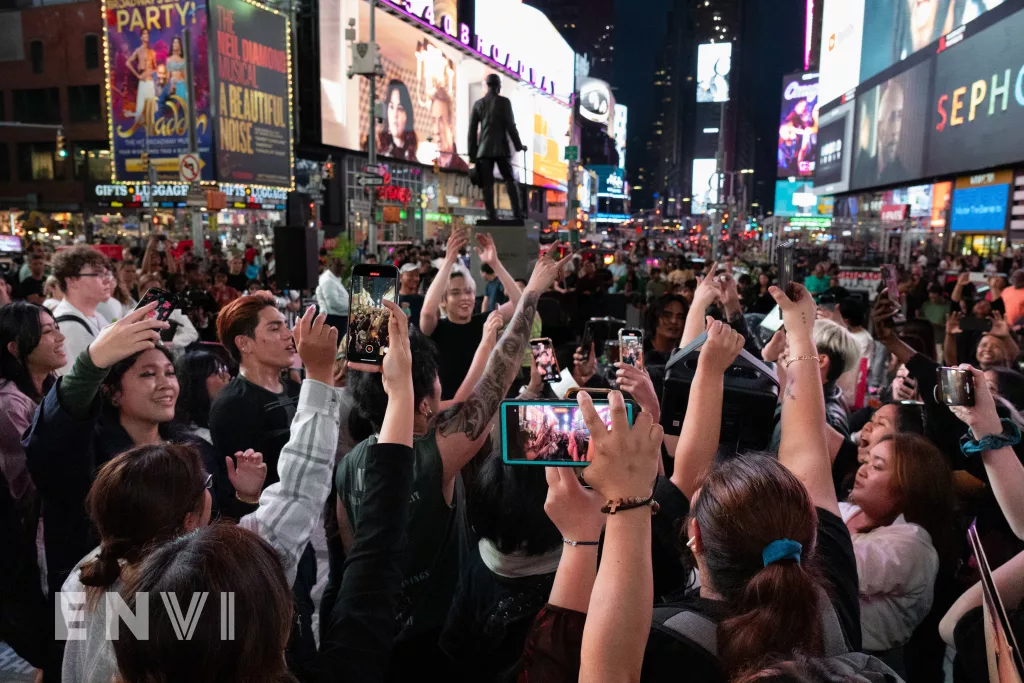 SB19 Light Up Times Square
In a dazzling and unexpected spectacle, SB19 took Times Square by storm with a surprise busking event hosted by EnVi, leaving both fans and passersby in awe. The event, held near the iconic Red Stairs, featured an unforgettable performance of three of their hit songs: "Bazinga," "Gento," and "Crimzone."
One of the highlights of the evening was their viral song, "Gento." The track, which had already taken TikTok by storm, had fans eagerly anticipating a live rendition. SB19 did not disappoint, delivering a high-energy performance that had the crowd dancing and singing along.
As SB19 performed, they weren't content with just singing and dancing. The members, ever eager to connect with their fans, engaged in spontaneous interactions. Hi-fives, waves, and cheeky smiles were exchanged, creating a heartwarming bond between the performers and their dedicated audience.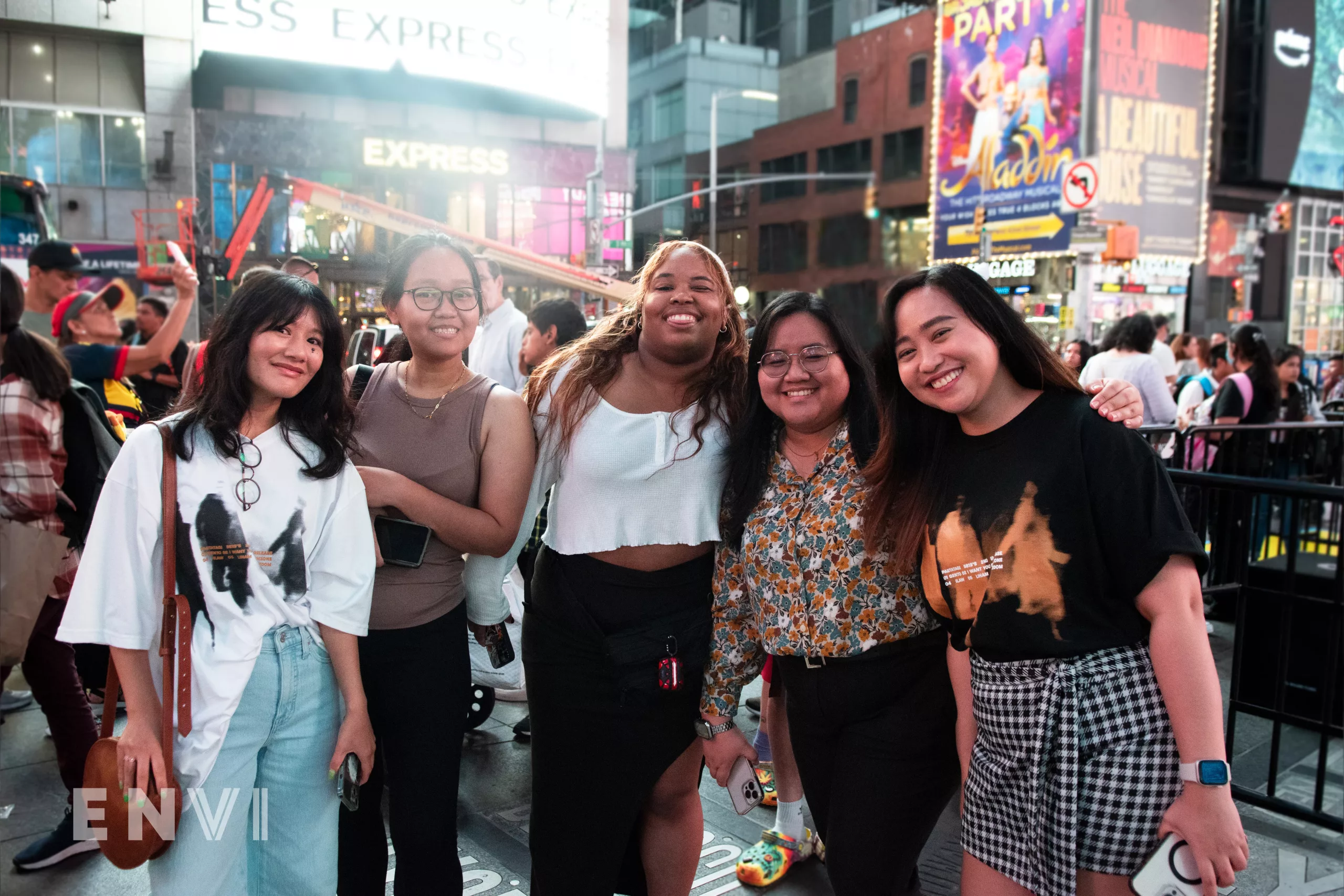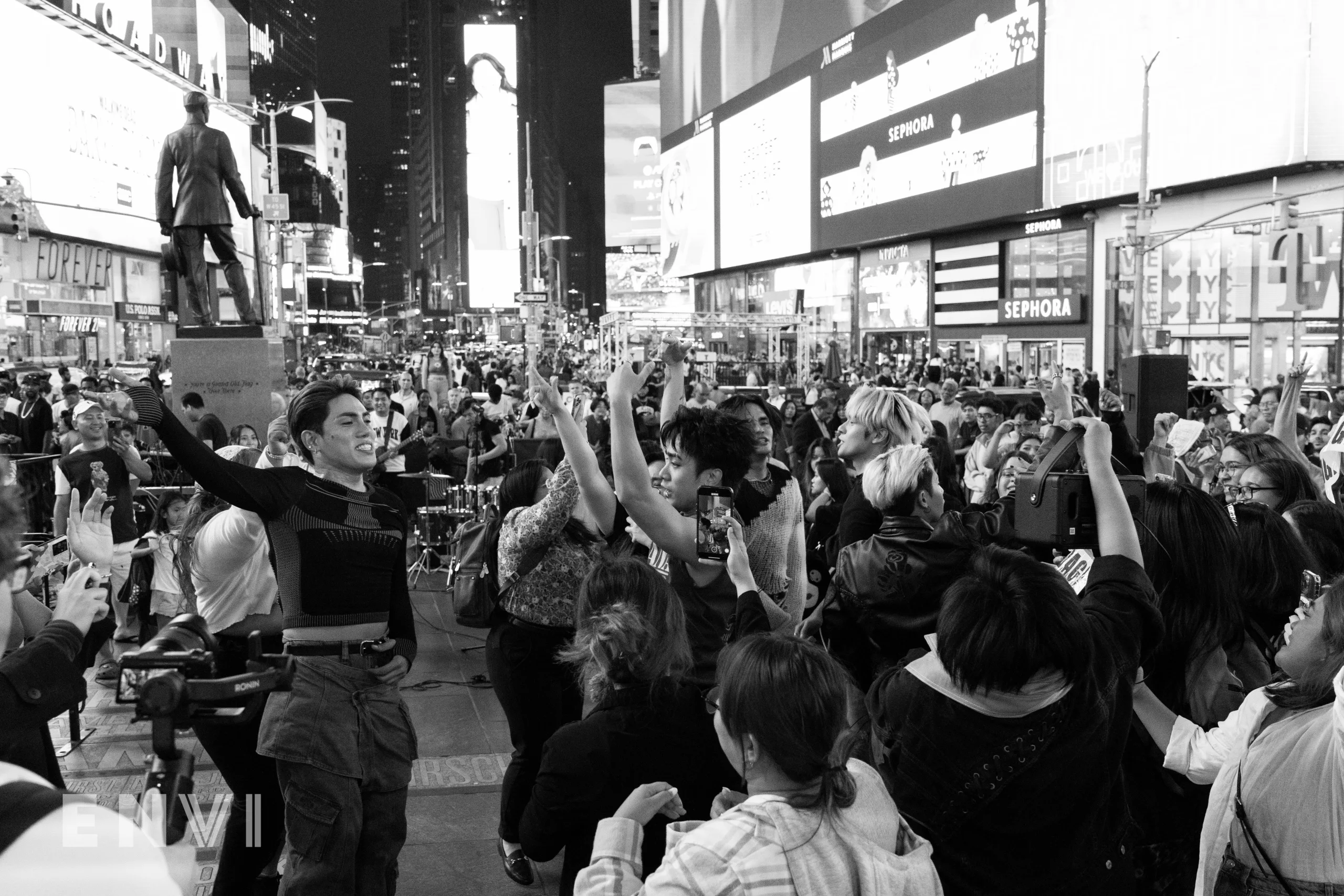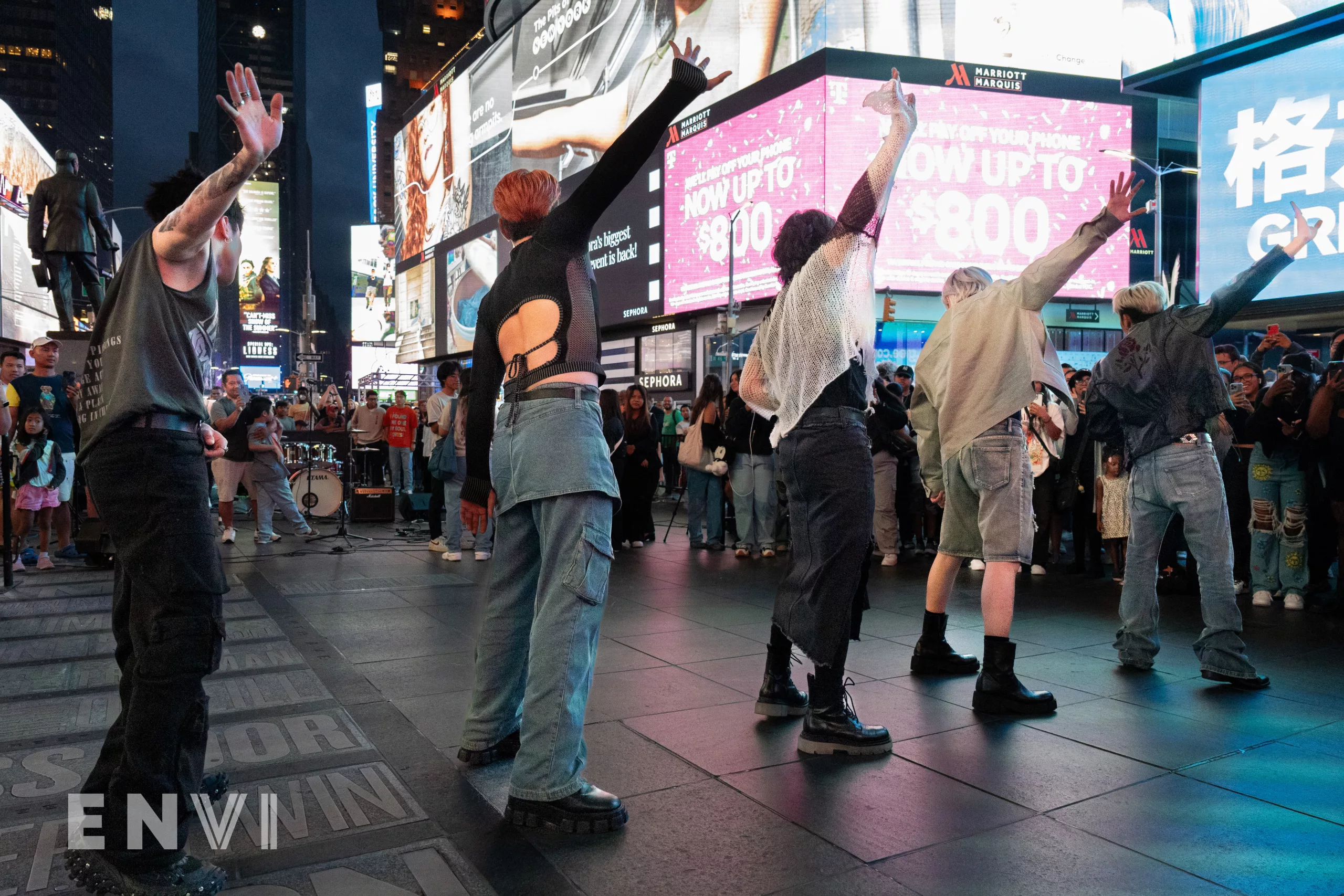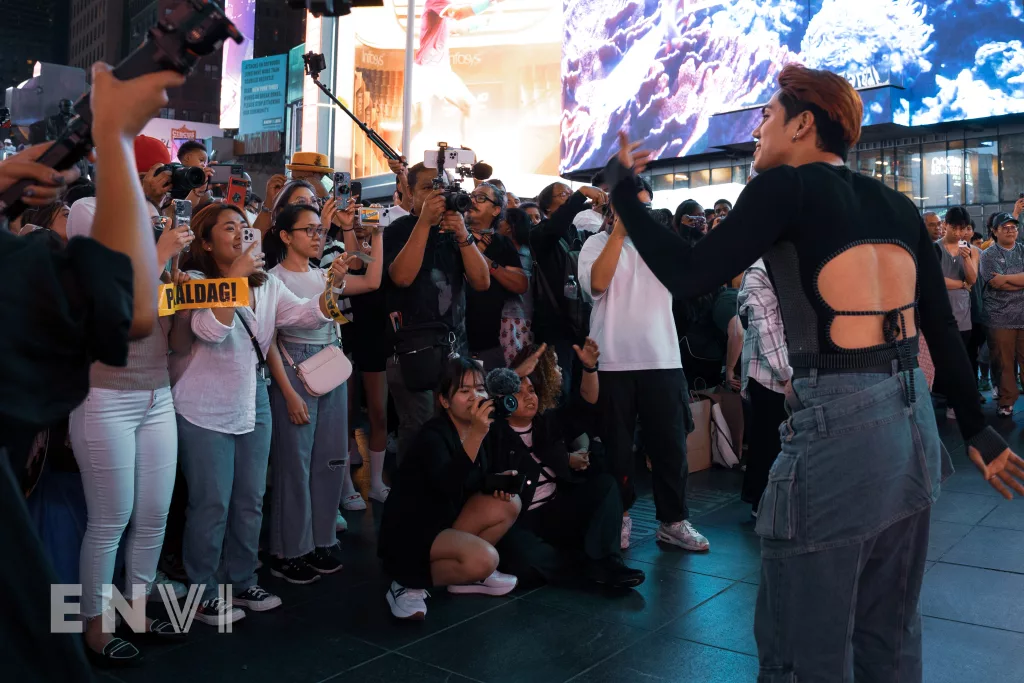 Images courtesy of Ellie F. and Niamh Murphy.
A Surprise for A'TIN
One of the most notable aspects of this event was the element of surprise. Following a surprise SB19 giveaway from EnVi, SB19 fans, also known as A'TIN, were unaware of SB19's impending appearance in Times Square. It was an unforgettable moment for everyone present, especially for the five EnVi giveaway winners, Kate, Malen, Jennifer, Asha, and Tiffany. The shock and joy on their faces as the boy band took their outdoor stage added an extra layer of excitement to the evening. "I'm so speechless right now," said Tiffany, smiling in disbelief.
It was clear that SB19's music had touched the hearts of many, as fans sang along to every word of the band's songs. Emphasizing the sense of unity and celebration of the event, the collective voices of fans and the group echoed through the heart of Times Square. The iconic location served as an ideal backdrop for the performance, allowing SB19 to be easily visible to the bustling crowds of Times Square. It also made the event accessible to tourists and locals alike, inviting everyone to be part of this extraordinary moment.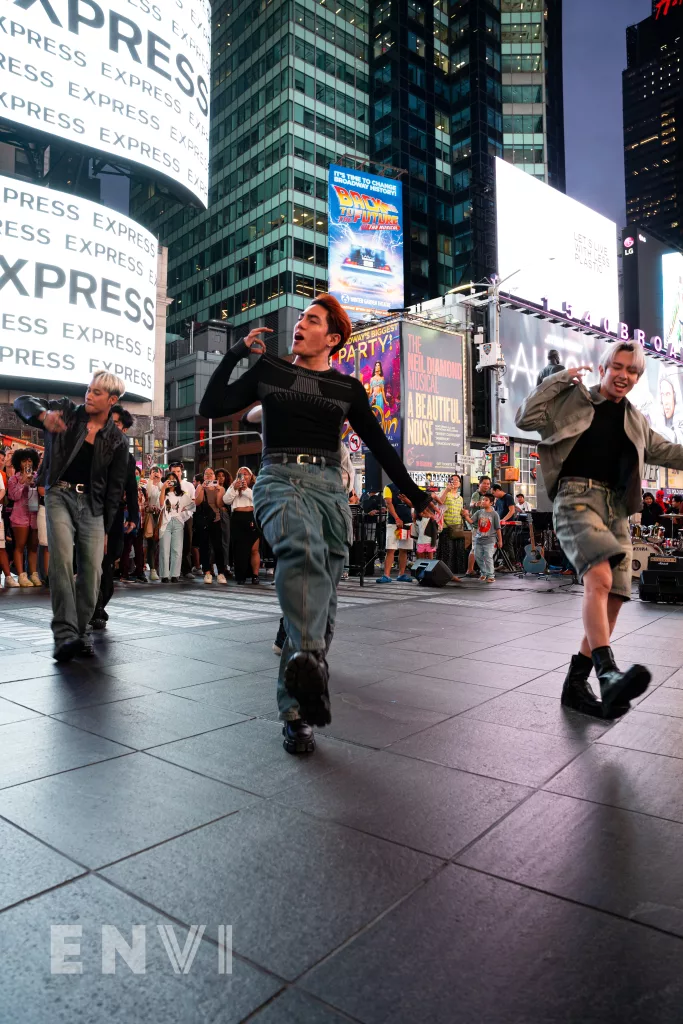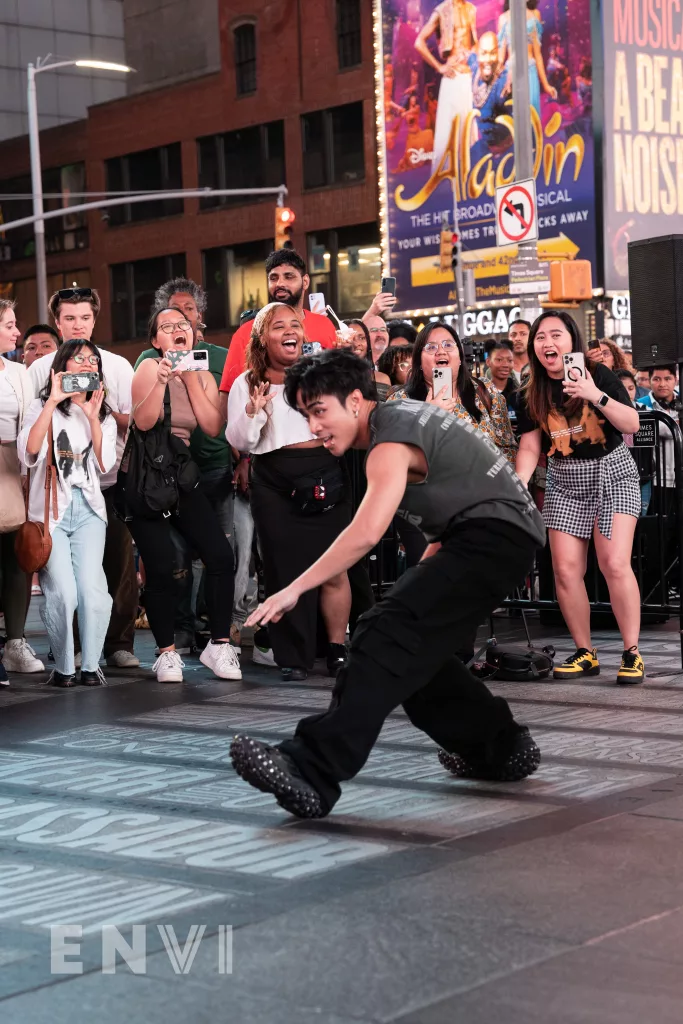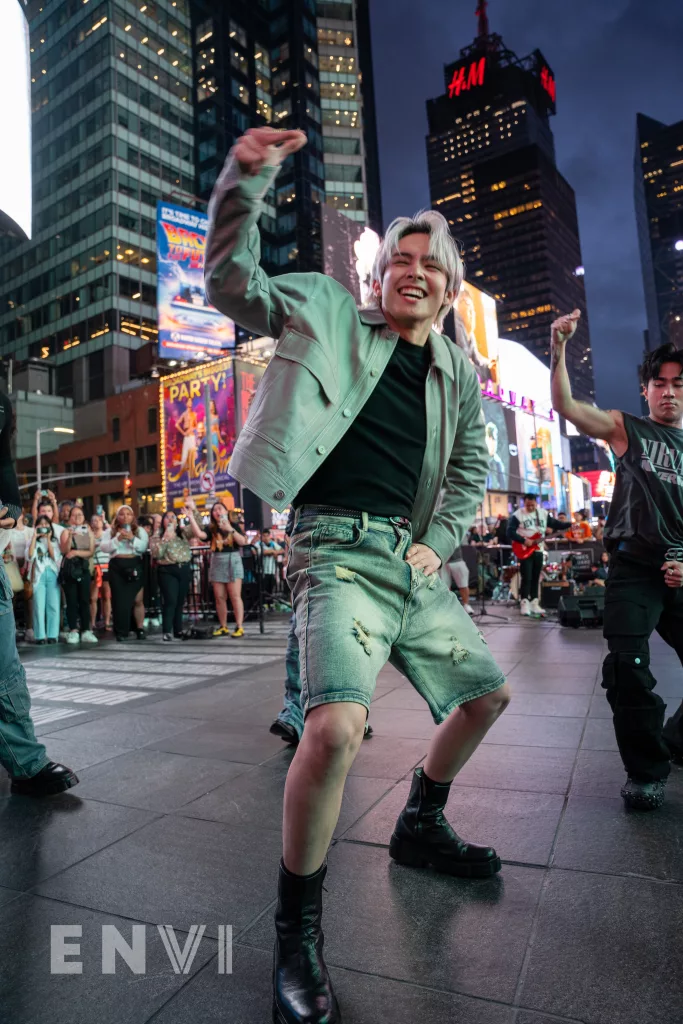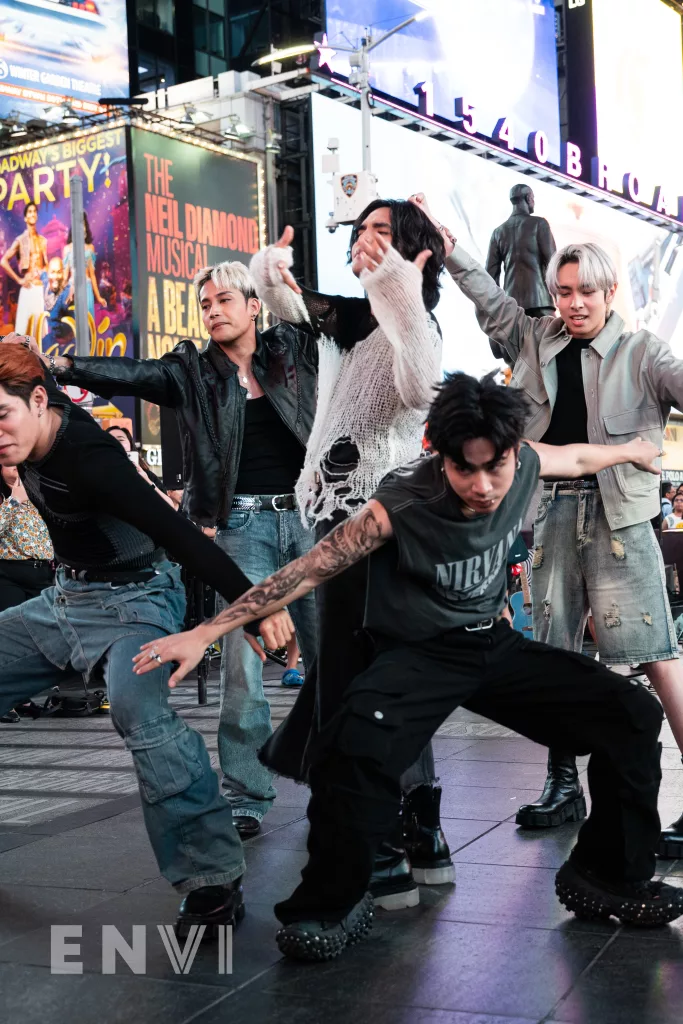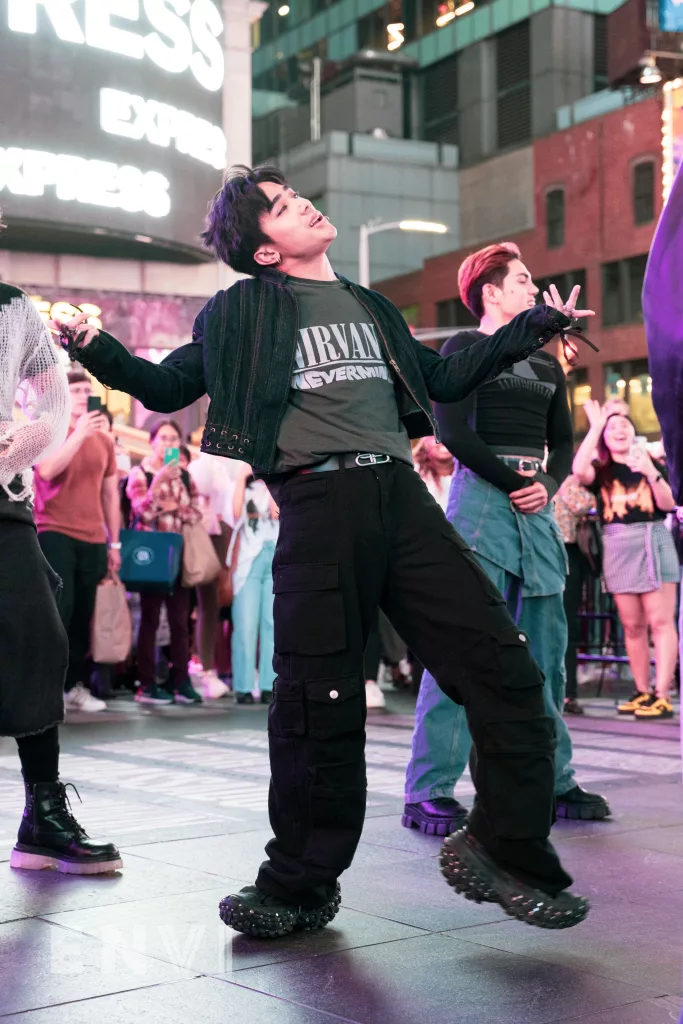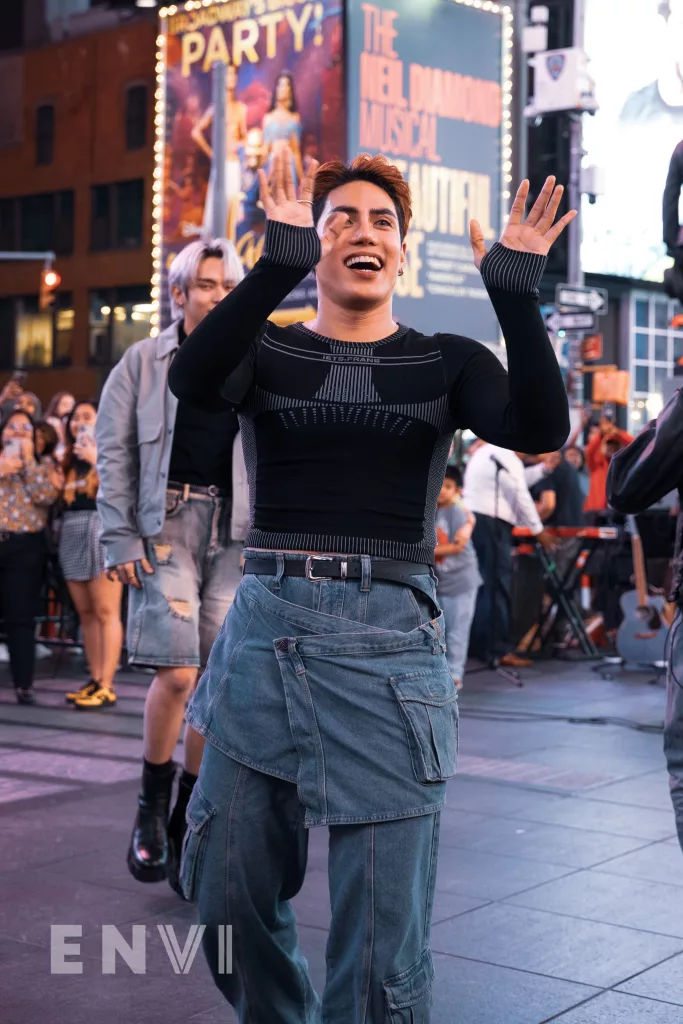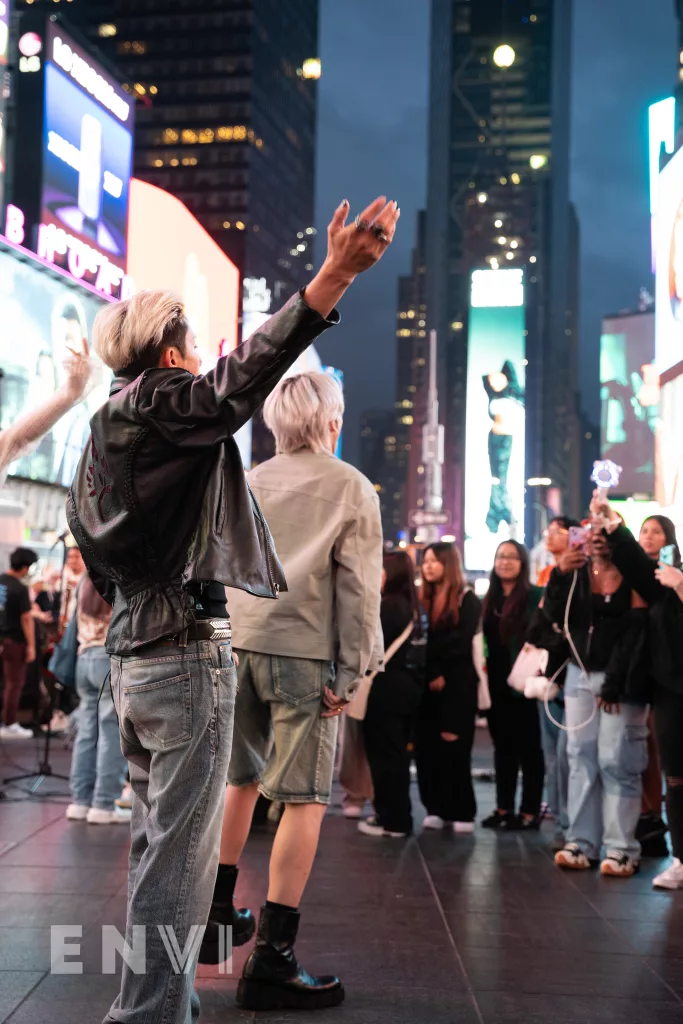 Images courtesy of Ellie F. and Niamh Murphy.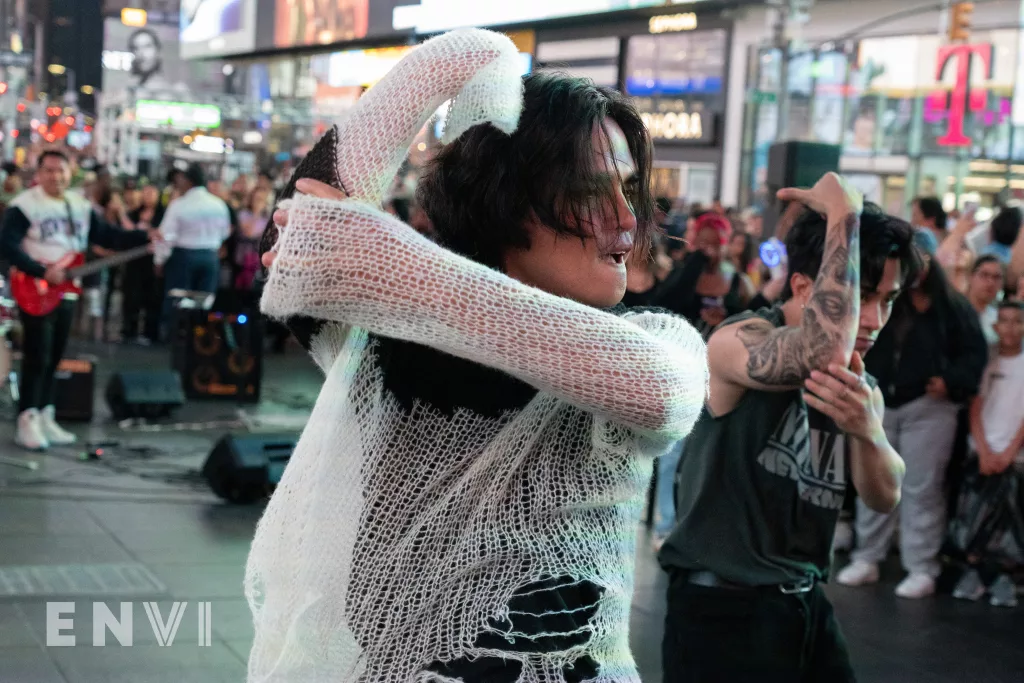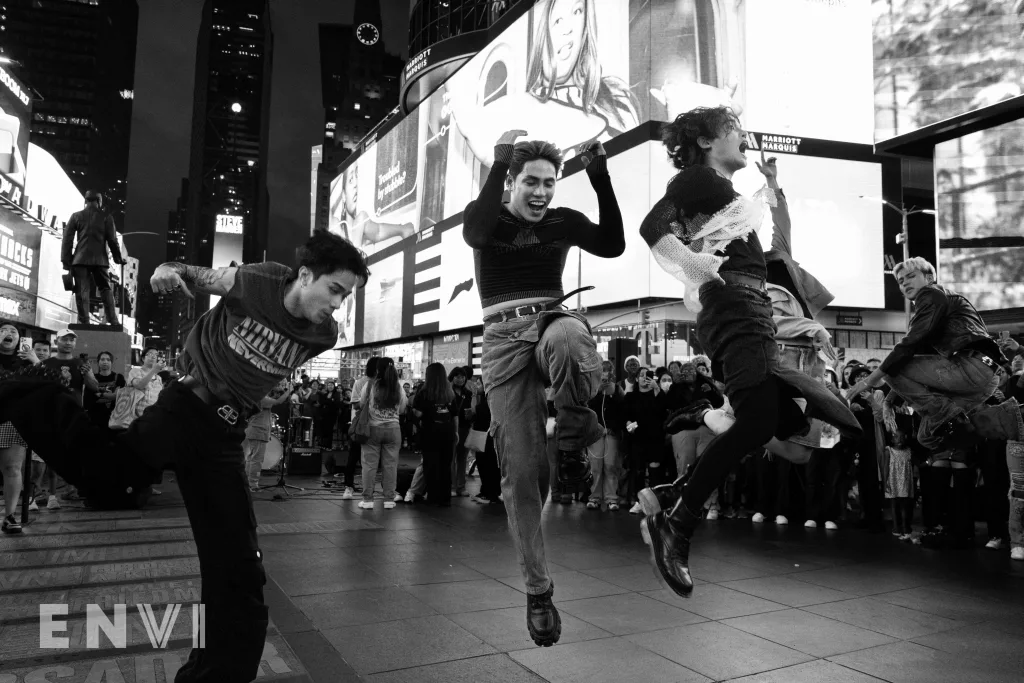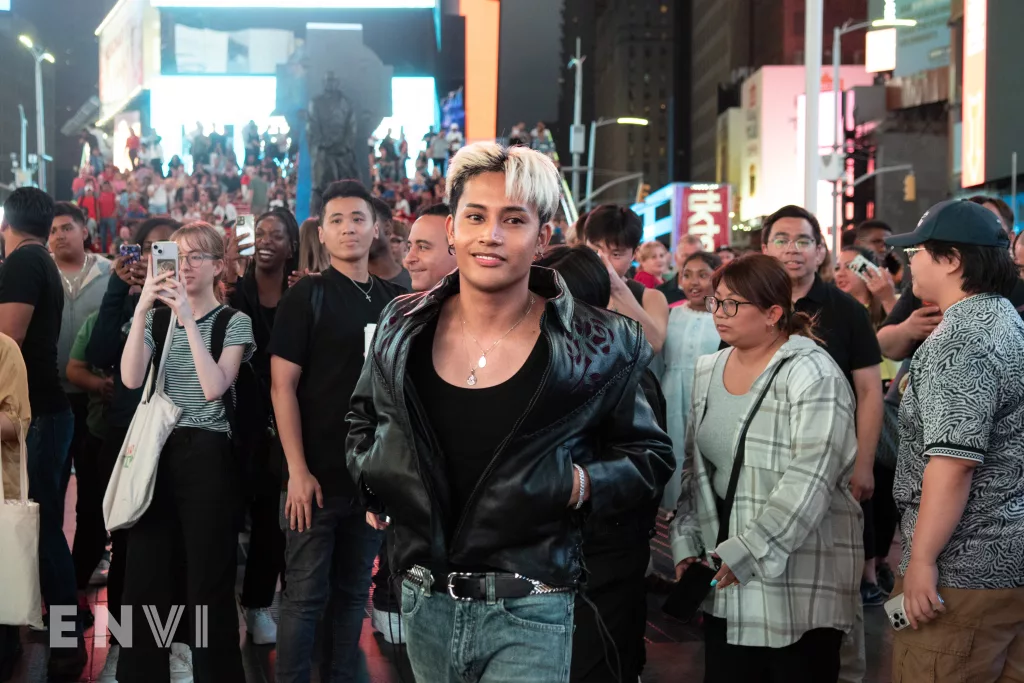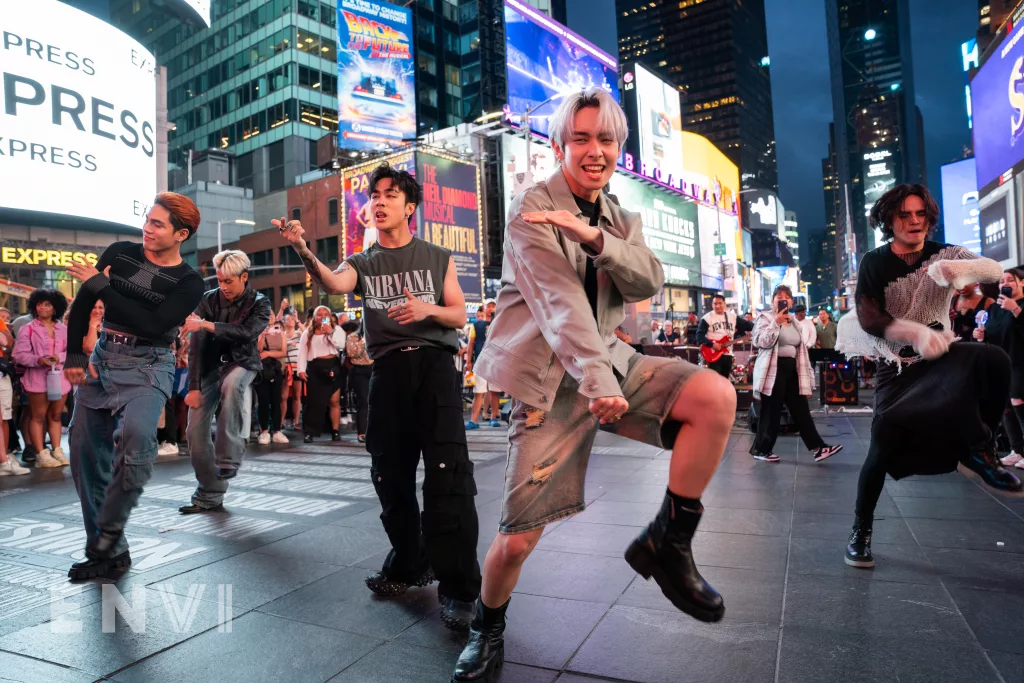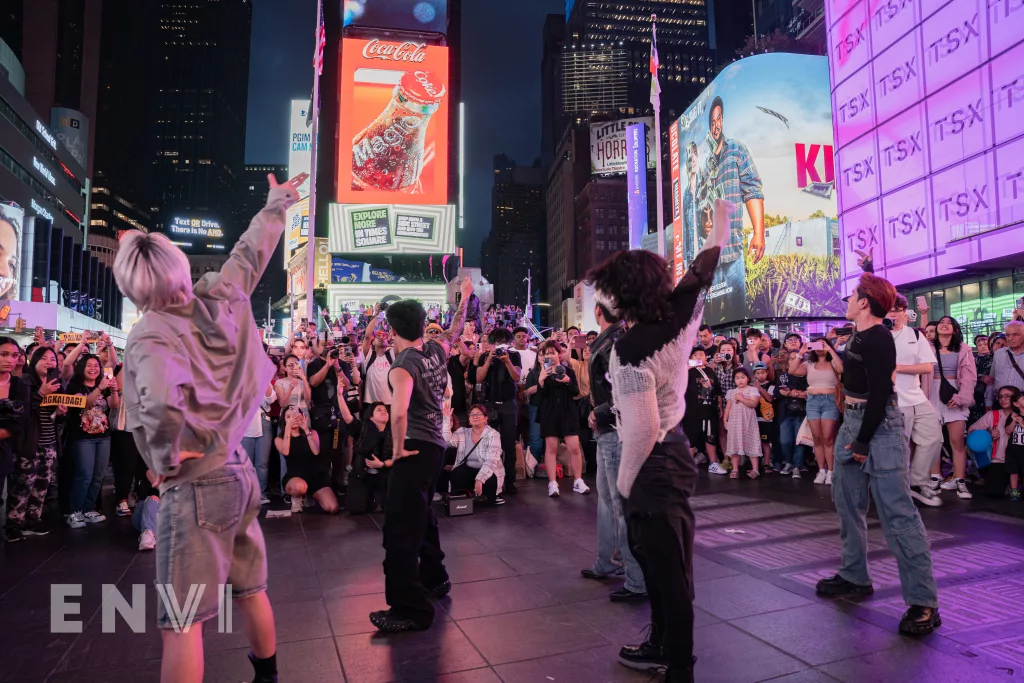 It was a night filled with unforgettable music, memorable surprises, and a sense of togetherness, proving once again that SB19 knows how to leave their mark wherever they go.
Want more SB19? Check out EnVi's coverage of celebrity off-duty looks here!