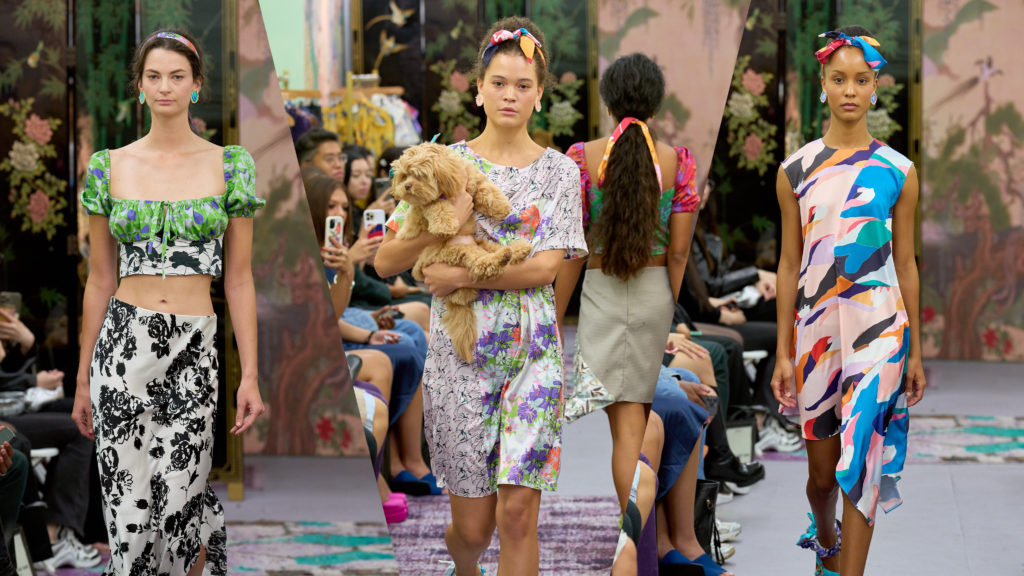 New York-based label Snow Xue Gao brought bright colors, floral motifs, and jovial conviviality to New York Fashion Week. Presented on September 13, their SS23 show—hosted at the newly opened Snow Xue Gao flagship store on Bowery Street—drew inspiration from the lively culture of New York City.
Mixed-Prints Montage
"This really is a collection for our neighbors," designer Snow Xue Gao told Vogue about her eponymous brand's Spring/Summer 2023 collection. Previously nominated to LVMH's Prize for Young Fashion Designers and listed in Forbes Asia 30 Under 30, the Parsons School of Design alumnus inaugurated a new chapter for her brand with her latest runway—her first since the Fall Winter 2019 season.
Inspired by the lower Manhattan neighborhood and the melting pot of cultures surrounding her store—located strategically between Chinatown and SoHo—Gao's collection explored mainstays of the brand such as asymmetric cuts and floral motifs—her floral artistic foundation as she puts it. The looks, equal part romantic and eloquent, epitomized the feeling of the warmer seasons. In true Snow Xue Gao fashion, the collection was filled with color, prints, and a touch of the brand's unconventional garment construction.
The collision of multiple aesthetics, one of Gao's modi operandi, was masterfully presented through the integration of pattern blocking in every piece. Set against the equally vibrant background in her flagship store, the runway was an ode to Gao's tradition of working at the intersection of Eastern and Western.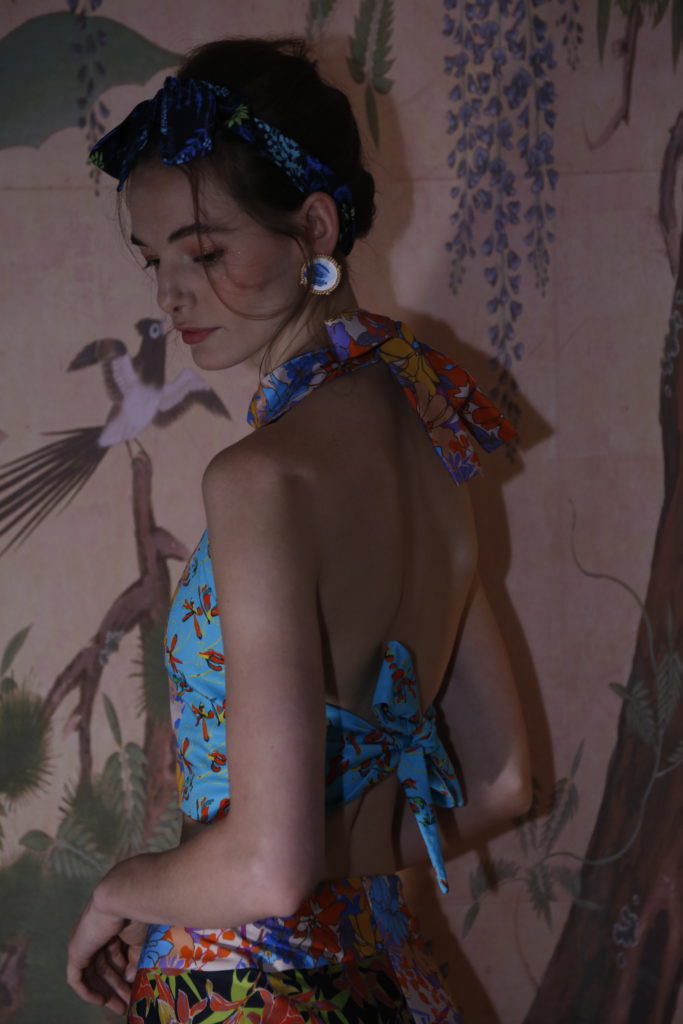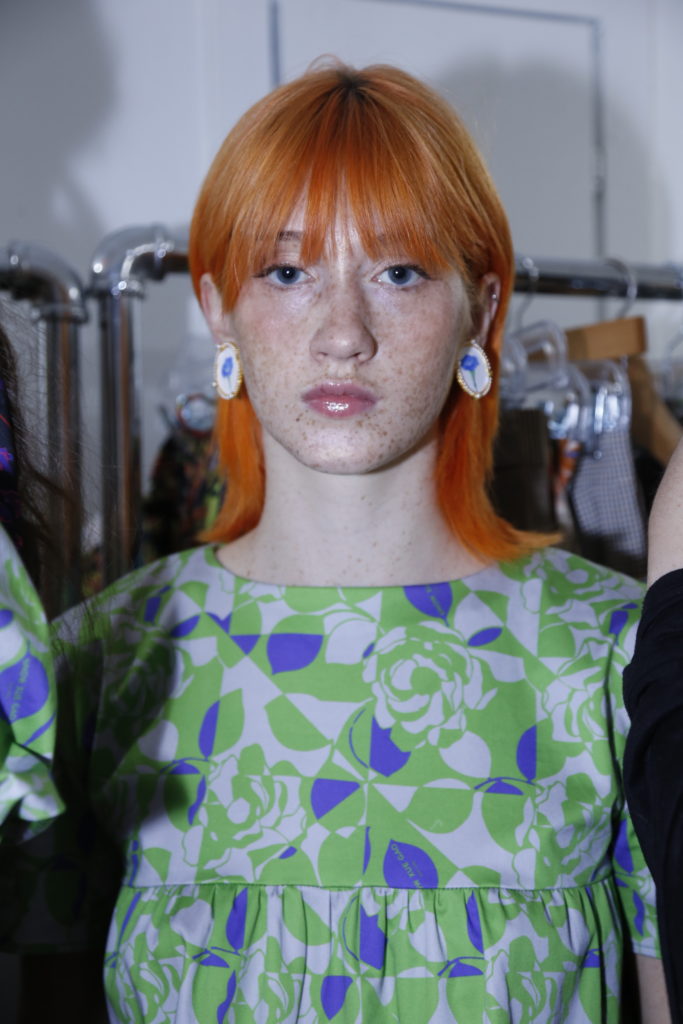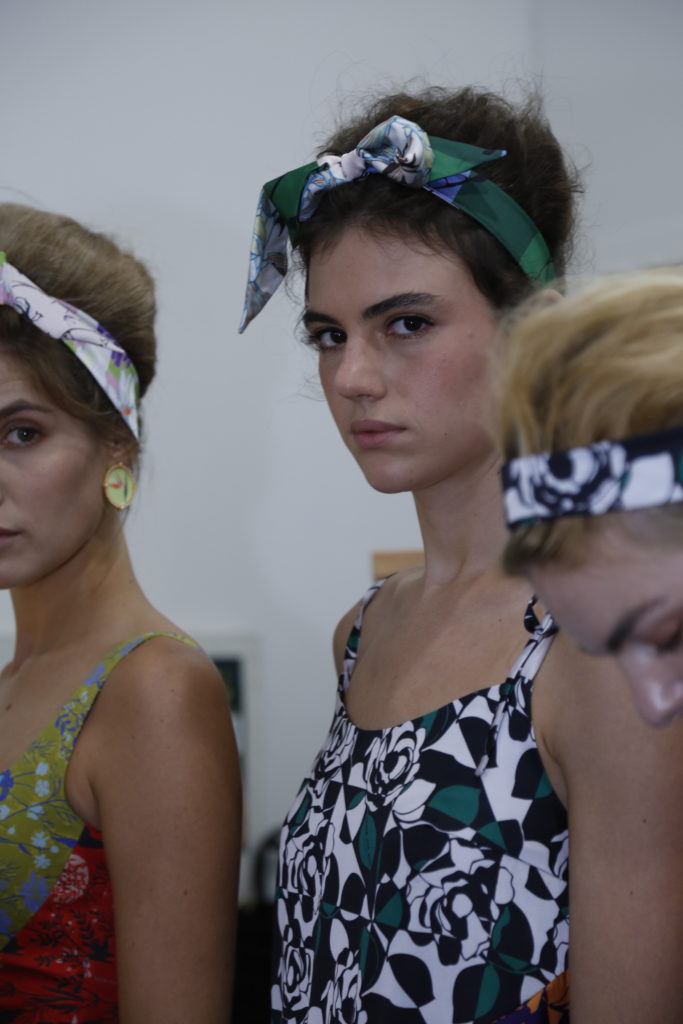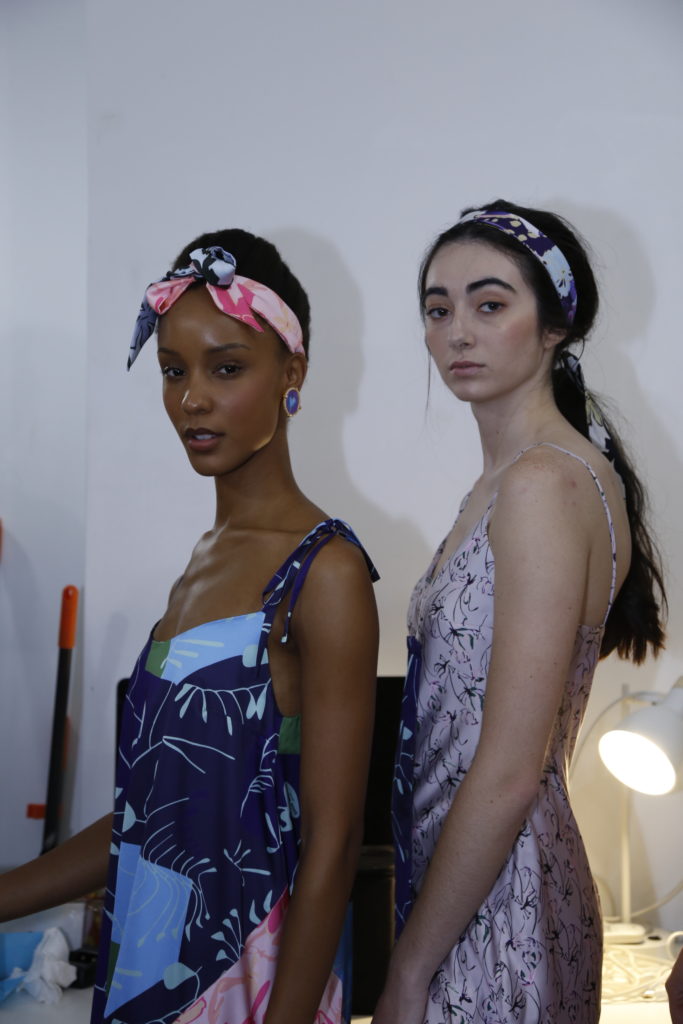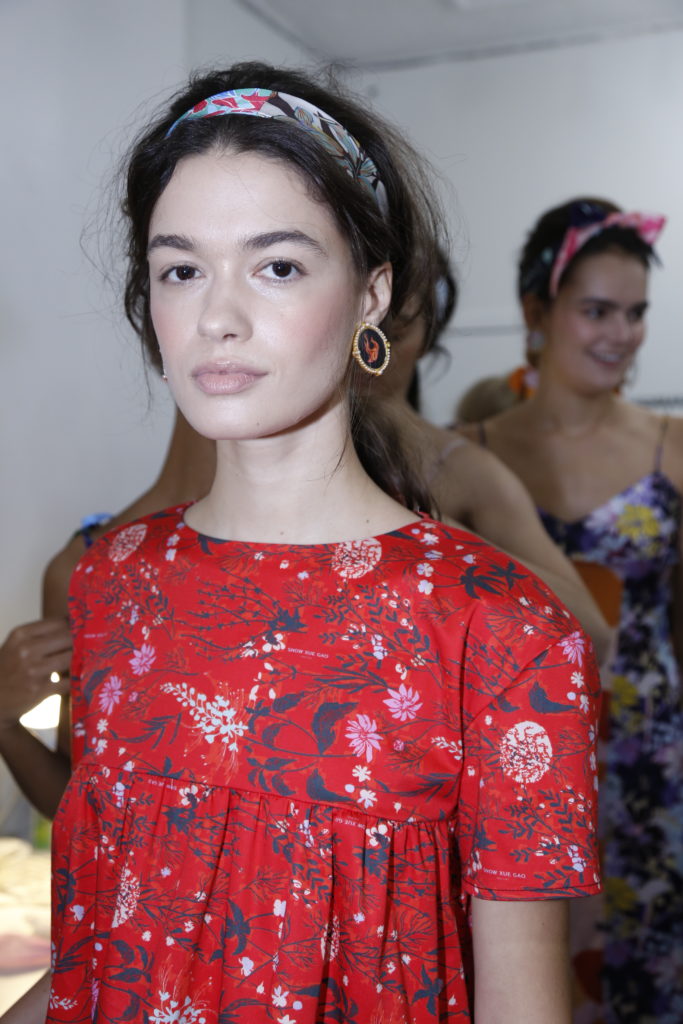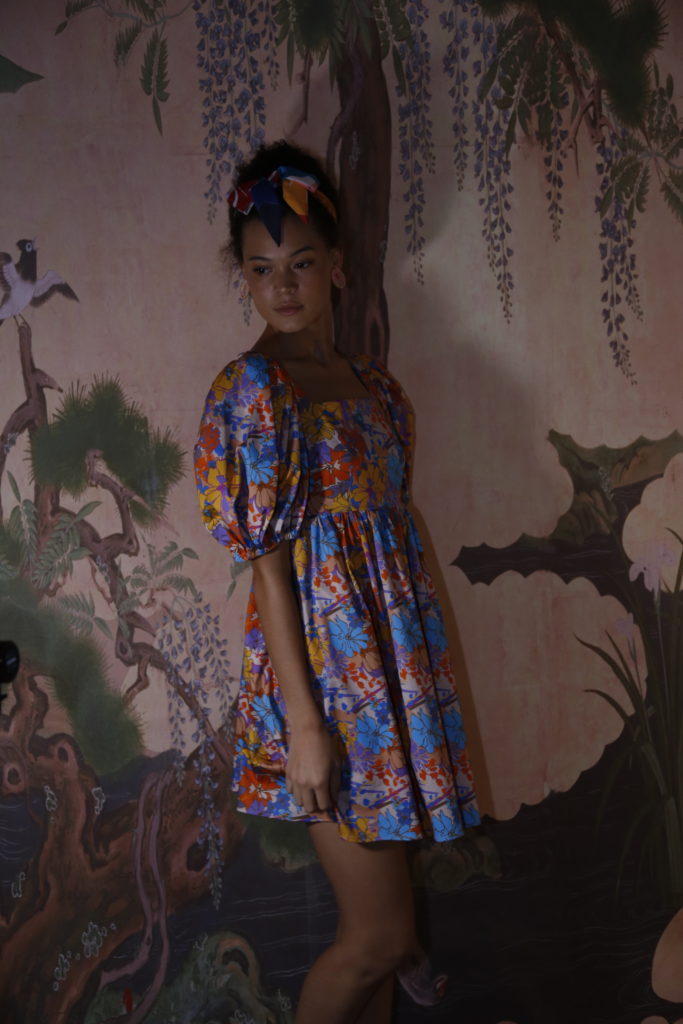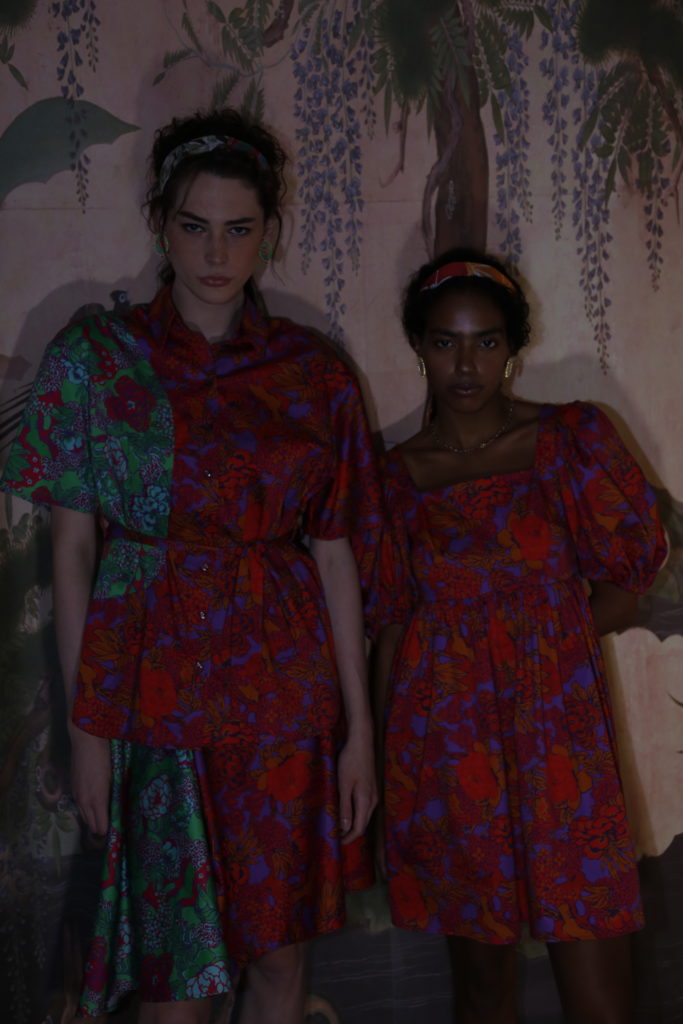 Photographed by KANAKSTUDIO. All images courtesy of Snow Xue Gao.
Gao experimented with playful shapes in this collection. Peasant sleeves and spaghetti straps dominated the runway, but a series of halter tops, sleeveless tops, and half-sleeve tops also had the chance to shine. Asymmetric draping bestows upon Snow Xue Gao's collections a personal touch, while simultaneously tip-toeing the line that separates traditional definitions of masculine and feminine fashion. Skirts and dresses stood in stark contrast to boxier tops that reimagined the conventional feminine silhouette.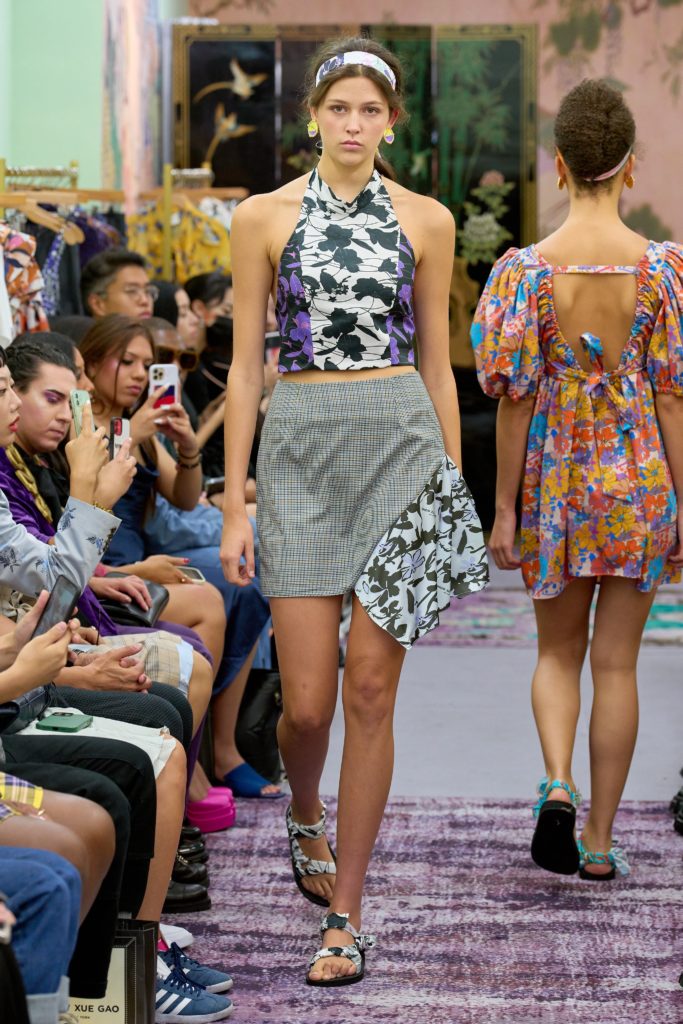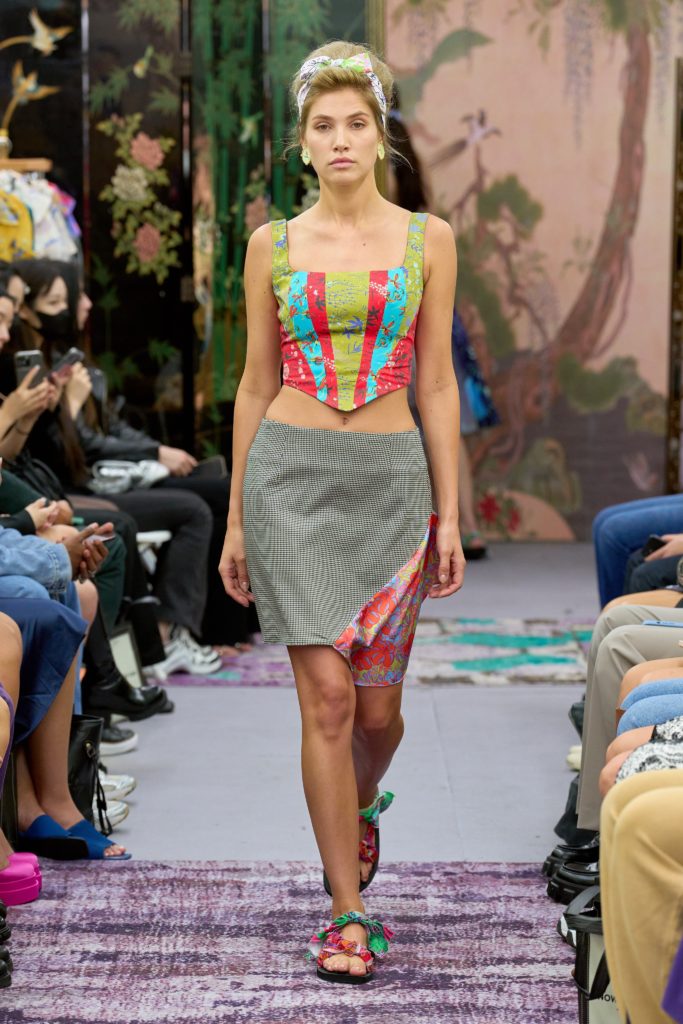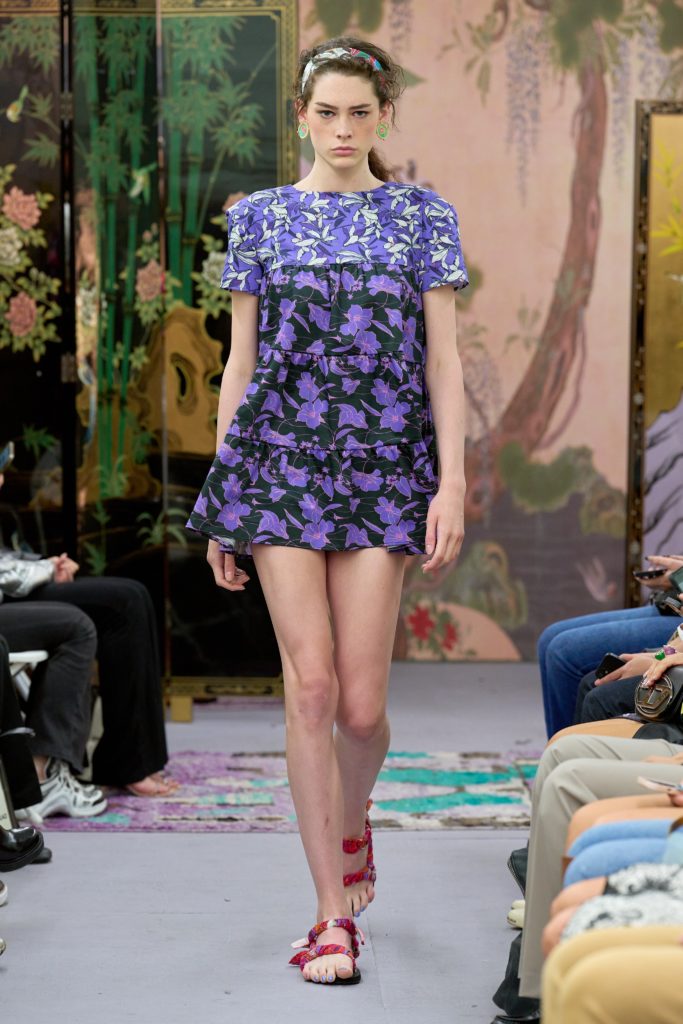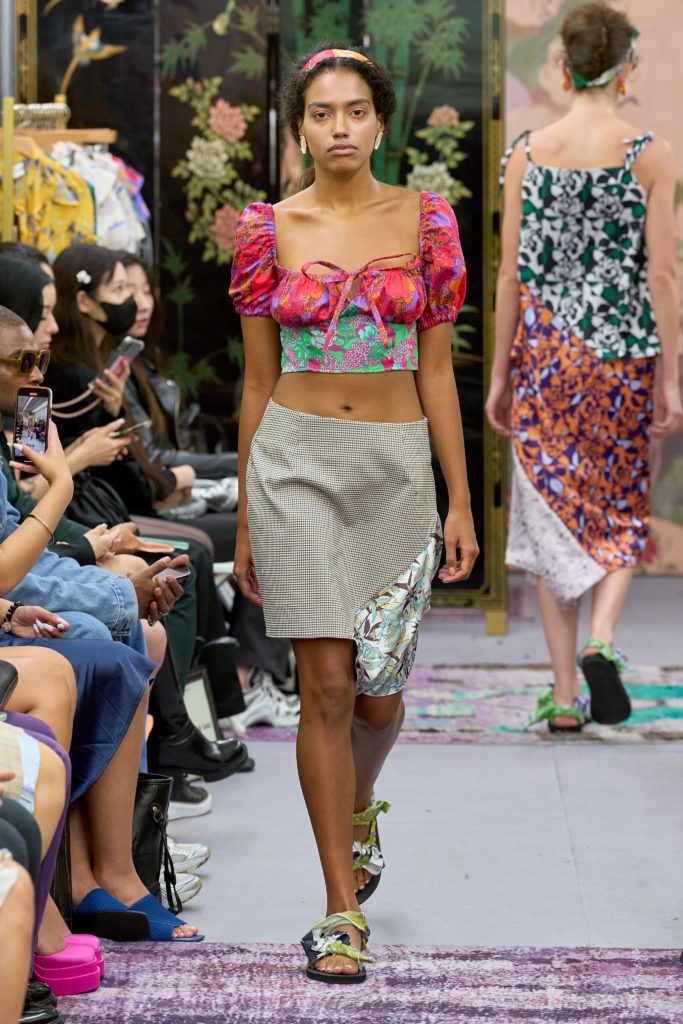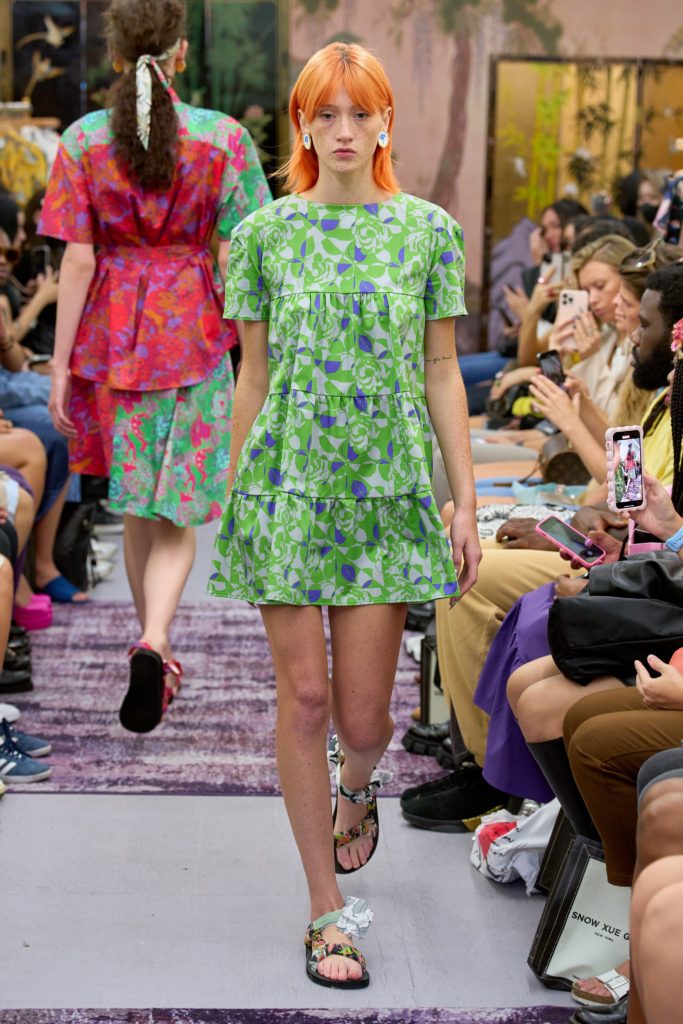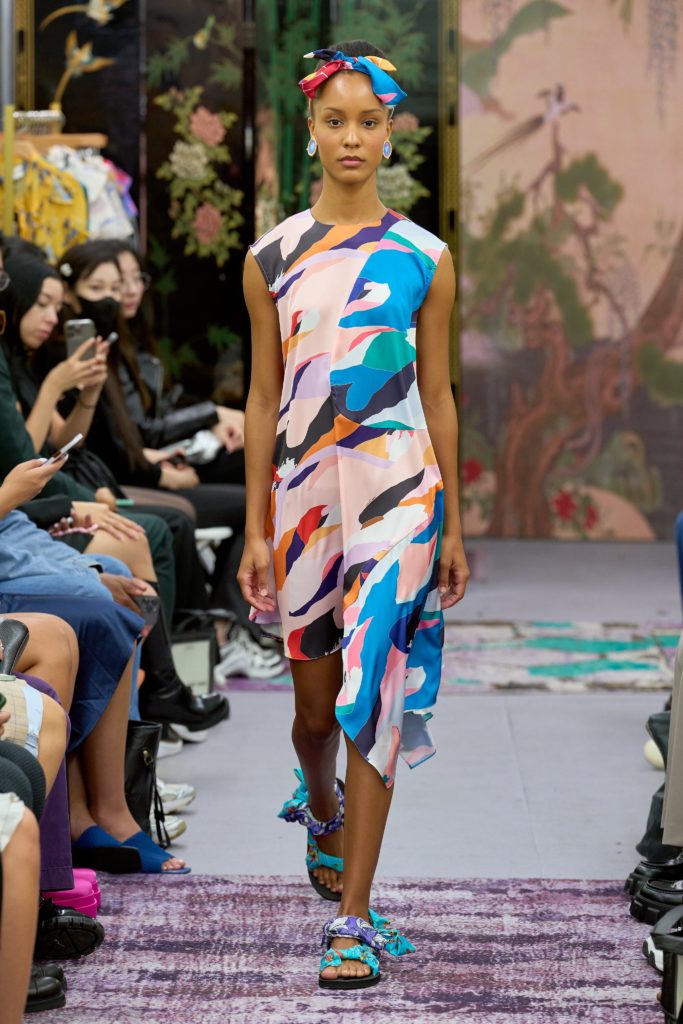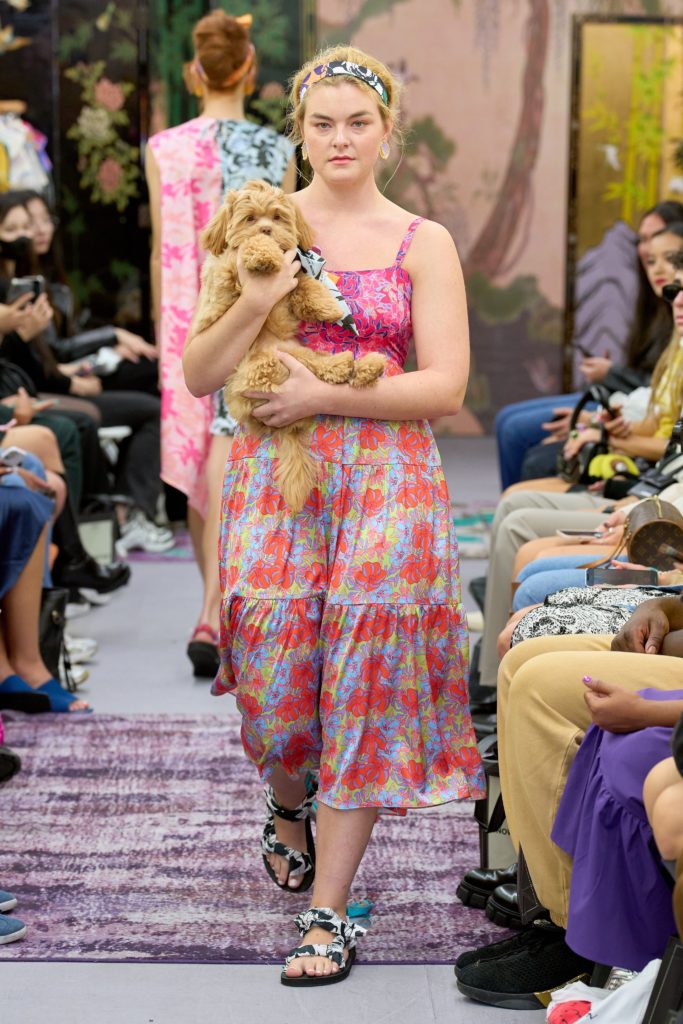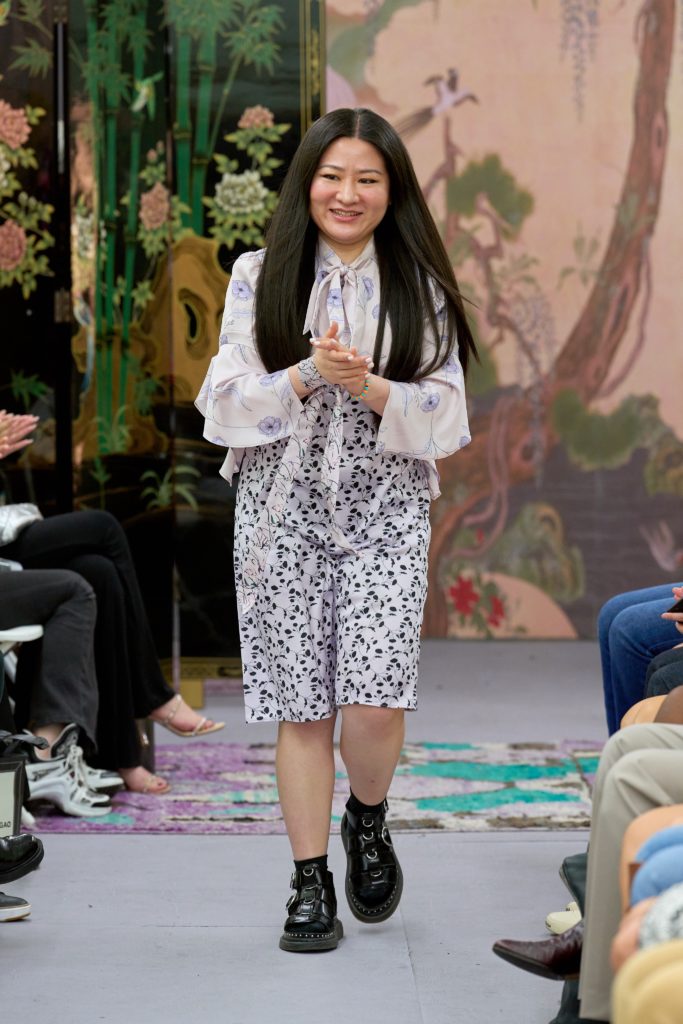 Photographed by Filippo Fior. All images courtesy of Snow Xue Gao.
Snow Xue Gao At Its Core
Since her debut collection in 2017, Gao has never shied away from introducing traditional Chinese themes into her designs. Her culture, after all, has become a pivotal element of her brand. Her latest effort, however, is probably where the designer better showcased what Snow Xue Gao stands for. And not only through the design elements that have grown to become her signature—geometrically deconstructed cuts and mixed prints—but also through the approachable spirit of a brand that represents the joyous meeting of two cultures.
If you enjoyed this recap of Snow Xue Gao's show, check out our rundown of Peter Do's SS23 collection here.