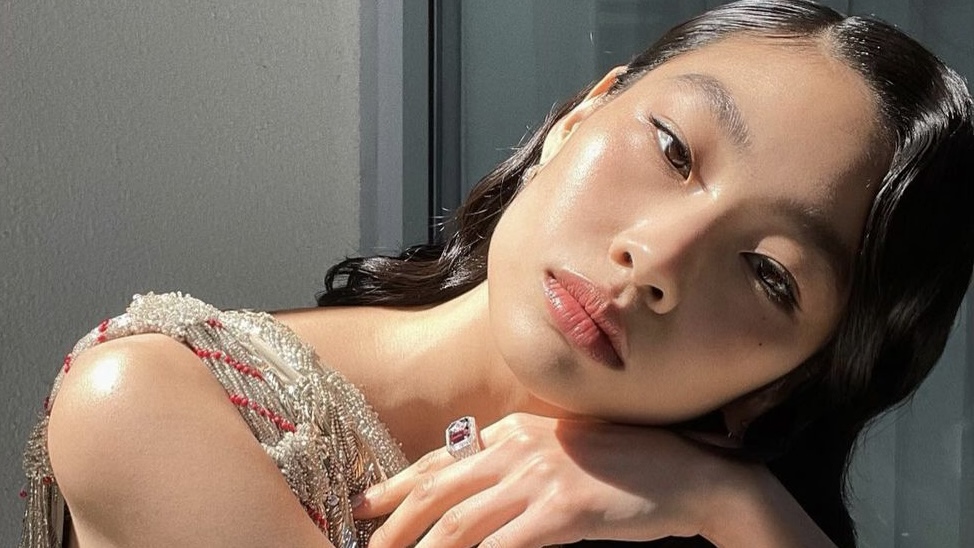 Jung Hoyeon has been cast in her first production since appearing in the hit Netflix Original series Squid Game (2021).
Hoyeon's Hollywood Debut
On March 17, it was confirmed the model/actress has been cast in the upcoming Apple TV+ thriller series Disclaimer. The program will also star Cate Blanchett, Kevin Kline, Sacha Baron Cohen, and Kodi Smit-McPhee. It is written, directed, and executive produced by award-winning Mexican filmmaker Alfonso Cuarón, who previously directed films like Y tu mamá también (2001), Harry Potter and the Prisoner of Azkaban (2004), and Gravity (2013).
Disclaimer is based on the 2015 novel of the same name by popular British author Renée Knight. The story follows TV documentary filmmaker Catherine Ravenscroft, played by Blanchett, who discovers a mysterious thriller book on her nightstand written by a widower played by Kline. Upon opening it, she discovers she is not only reading the book but also appears as the main character—and the book isn't fiction at all, exposing buried secrets from her past.
Jung will be playing the role of Catherine's assistant Kim, a smart, eager-to-please, and ambitious woman who is ready to seize any opportunity that comes her way. She sees working for Catherine Ravenscroft as a major first step forward in her career.
A SAG Manifestation? 
Upon hearing the casting news, fans of both Jung and Blanchett took to social media to celebrate the actresses' future collaboration, especially as it seemed to be something Jung unknowingly wished into existence.
A clip of Jung in an interview backstage at the Screen Actors Guild (SAG) Awards on February 27 also began to make its rounds on social media. In the clip, the actress gushes about having just met Blanchett at the event, saying, "I met her in the green room. And I was so nervous, so I was quite awkward, I think. But she was so sweet. She was so nice."
A New Global Star
Following the international success of Squid Game, Jung became the first cast member to join a Hollywood talent agency when she signed a deal with the premier Creative Artists Agency (CAA) last November. (Castmate Lee Jung-Jae later joined the same agency in February.) CAA is home to a number of top North American talents, including Brad Pitt, Tom Hanks, Beyoncé, Zendaya, Cardi B, and Justin Bieber.
Meanwhile, Apple TV+ has yet to announce a release date for Disclaimer.
Can't get enough of Jung Hoyeon's style? Check out our recent Women's Issue fashion feature "Korean Women in Luxury Fashion," highlighting Hoyeon, CL, Bae Suzy, and more!