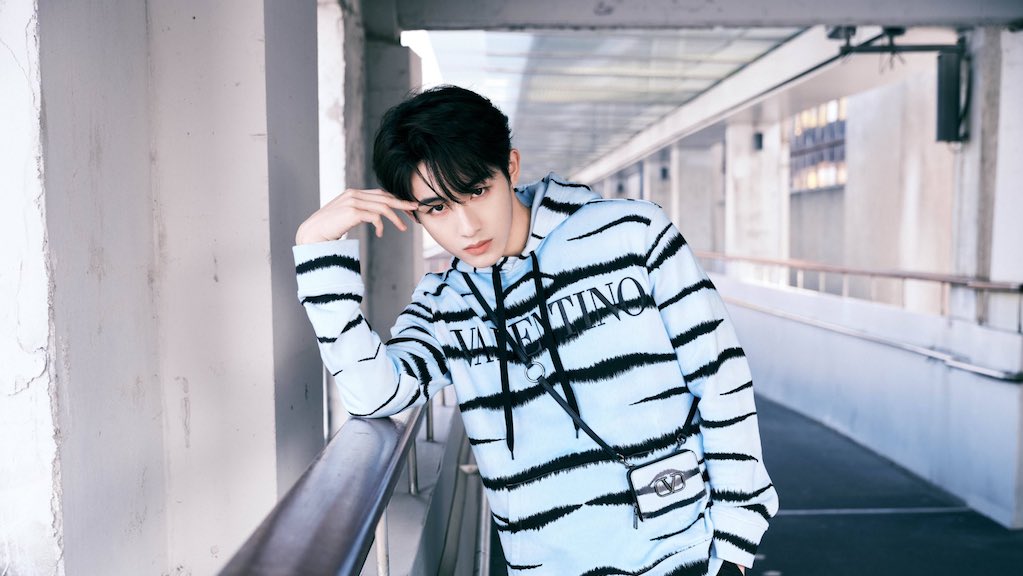 If fashion is the name of the game, WayV's WinWin keeps winning! After making headlines for his attendance at LOEWE's event in Beijing, the idol was announced as the brand ambassador of the Swiss luxury watchmaker Longines. Gearing up for the Lunar New Year, WinWin starred in a new campaign for Longines and later flew to Shanghai for Valentino's "Tiger 1967" collection launch. In case you missed it, here's a recap of WinWin's recent fashion calendar.
Modern-day Fashion Icon
It would be nearly impossible to talk about the current Chinese fashion landscape without mentioning WinWin, a member of NCT, and its Chinese subunit, WayV. Attending a myriad of events, modeling, and lending his image to endorse some of the biggest fashion brands, the star is without a doubt a modern-day fashion icon. In 2021, the singer graced the cover of Madame Figaro Mode alongside bandmate, Ten. The pair also caused a frenzy at Shanghai Fashion Week. WinWin's fashion endeavors, however, extend beyond group activities. As of lately, the star has risen as a trendsetter and a sought-after endorser of brands like Lanvin, CELINE, LOEWE, and Louis Vuitton.
WinWin X Longines
As WinWin continues to be in demand, the amount of brands he works with is also increasing. On January 10, the singer was announced as the brand ambassador of the Swiss watchmaking company Longines. The brand took to Weibo to share the news and raise anticipation for the release of an ad "depicting kinship, friendship, inspiration, and the passion-filled story of reunion."
Giving us a sneak peek of his acting skills, WinWin starred in a short film inspired by the Lunar New Year. In his role of a son that reunites with his parents for the festivities, WinWin offered a heartwarming moment for fans to gush about.
WinWin X Valentino
However, Longines—which flaunts a long history dating back to 1832—is only one of many brands WinWin has links with. On January 12, the singer was also invited to the launch of Maison Valentino's New Lunar Year capsule. The collection that pays homage to the Valentino's Haute Couture Fall/Winter 1967 runway, features a wide range of items, including a hoodie WinWin wore for the red carpet. Needless to say, the idol became the "main event" upon his arrival. He took the time to talk to the media and share his favorite memories of the New Year celebrations.
With only a few days into 2022, WinWin has already snagged a spot on our list of celebrities to watch out for in the fashion landscape. Embracing his new title of fashion trailblazer, he is set to continue gracing all sorts of fashion events and securing new brand deals.
In the meantime, want to recap WinWin's fashion endeavors in 2021? Check out EnVi's top fashion stories of the year and find out the news featuring WinWin that captured our readers' attention!