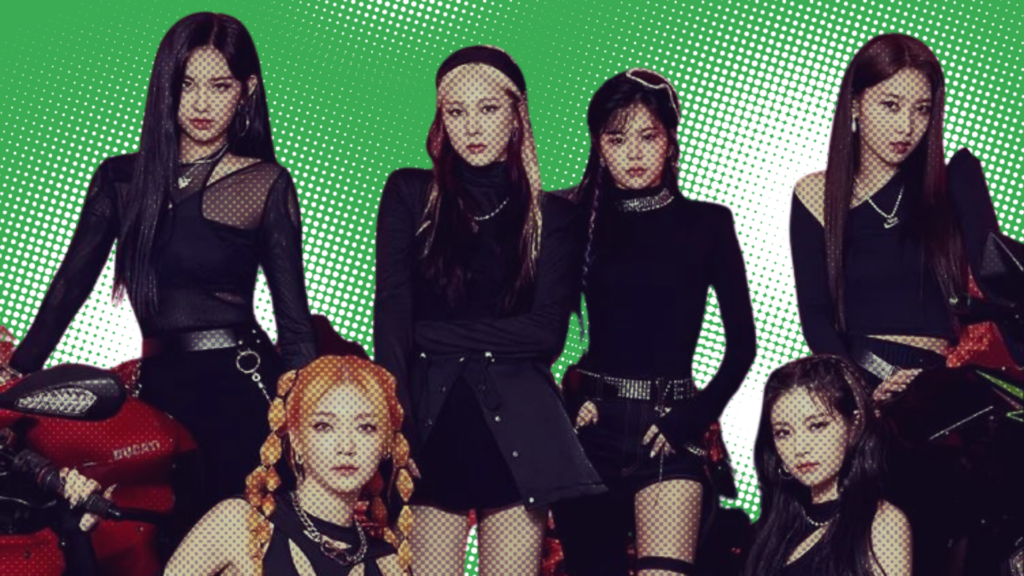 Less than three years into a prolific career, K-pop group EVERGLOW has claimed a place among the girl power elite. Rightfully, as the six-member act not only delivers empowering anthems but also lends its voice to champion good causes. But beyond the music and goodwill influence, EVERGLOW is also a source of unbounded style inspiration. In an exclusive interview with EnVi, members E:U, Sihyeon, Mia, Onda, Aisha, and Yiren shared tidbits of a Style Guide worth taking notes from. Ahead, find more about EVERGLOW's sartorial choices and must-have items.
The Style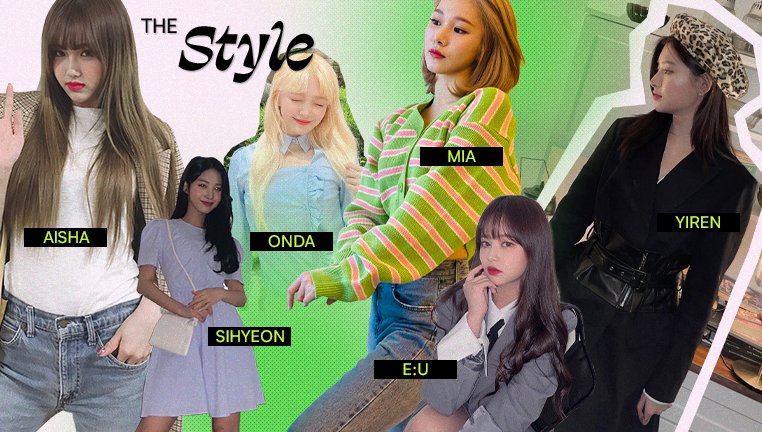 From their debut with the 2019 banger "Bon Bon Chocolat," EVERGLOW has nailed the girl crush concept time after time. Dazzling in statement jewelry and a mix of preppy, edgy, and glam, the young women introduced themselves as the girl group to look forward to. Along with the subsequent killer tunes such as "Adios" and "Pirate," their style file has continuously evolved. EVERGLOW's chameleonic virtues might allow the members to flawlessly transform onstage, but each of the girls flaunts a distinctive personal style. How do they sum it up in three words?
"Modern, chic, and unique"
—E:U
"However-I-want, anything, or nothing-that-stands-out-too-much."
—Sihyeon (she replies with three-syllable phrases in Korean)
"Comfortable, active, and tracksuits."
—Mia
"Convenient, easy to match, and cropped. Whether they're pretty clothes, clothes for practice, or loungewear, I tend to go for clothes that are comfortable and good for an active lifestyle! Also, I often wear cropped sweatshirts and cropped cardigan-like clothes with a simple design rather than a fancy design!"
—Onda
"Casual, chic, and comfortable."
—Aisha
"Neat, chic, and elegant."
—Yiren
The Most Powerful Piece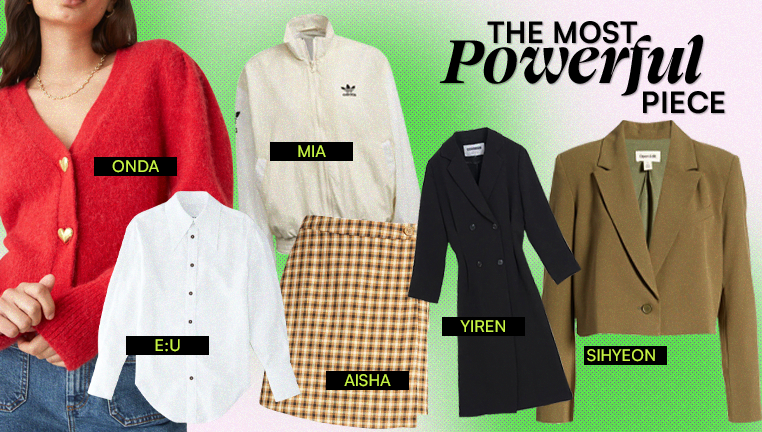 It is common knowledge that the girls of EVERGLOW stand out for their powerful concepts. The matching styling, fitting of an equally powerful girl group, ranges from couture dresses to more experimental pieces. But beyond their stage wardrobe, what is the piece in their closet that makes them feel the most powerful?
"[Rather than a piece] I feel the best when I've just bought new clothes. It's fun looking at my closet after I've done a lot of shopping."
—E:U
"I have a [shoulder-padded] jacket that raises my shoulders up to the maximum, and when I go out wearing it, I feel the most powerful!"
—Sihyeon
"Actually, tracksuits occupy more than half of my closet, and I think tracksuits are also my powerful clothes! This is because training suits can be worn by anyone regardless of gender, and there are no restrictions on any activity! Since I dance a lot, it's cool to match the tracksuit style according to the dance and sometimes this can even look pretty."
—Mia
"There's a red tweed knit cardigan in my closet! Since the color is red, I think I feel powerful when I wear it! And red is my lucky color, so I think it gives me more energy."
—Onda
"I think I tend to go for clothes with color. When I wear them, I feel like my mood changes depending on the color."
—Aisha

"I feel like black coats and shoes make me a person with a powerful feeling."
—Yiren
Shop the Look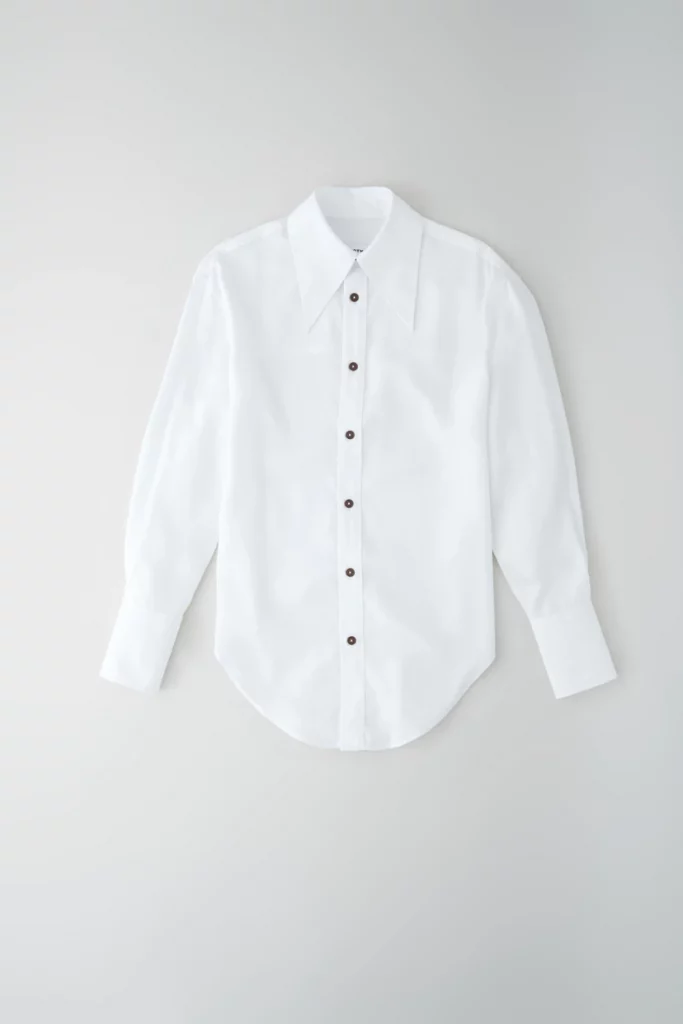 KOTN
Point Collar Shirt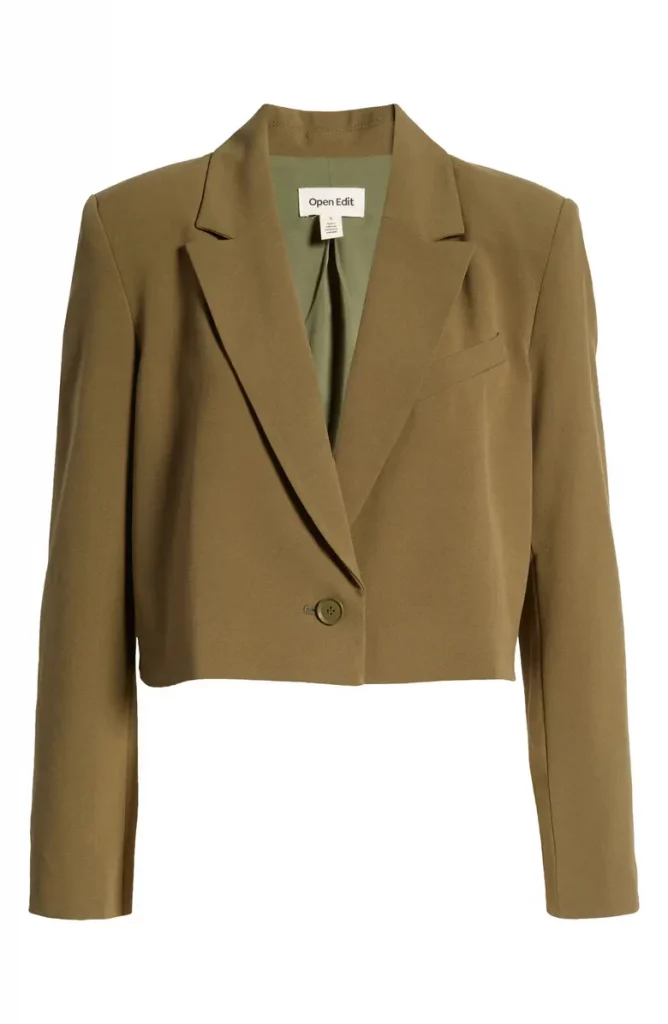 Open Edit
Crop Blazer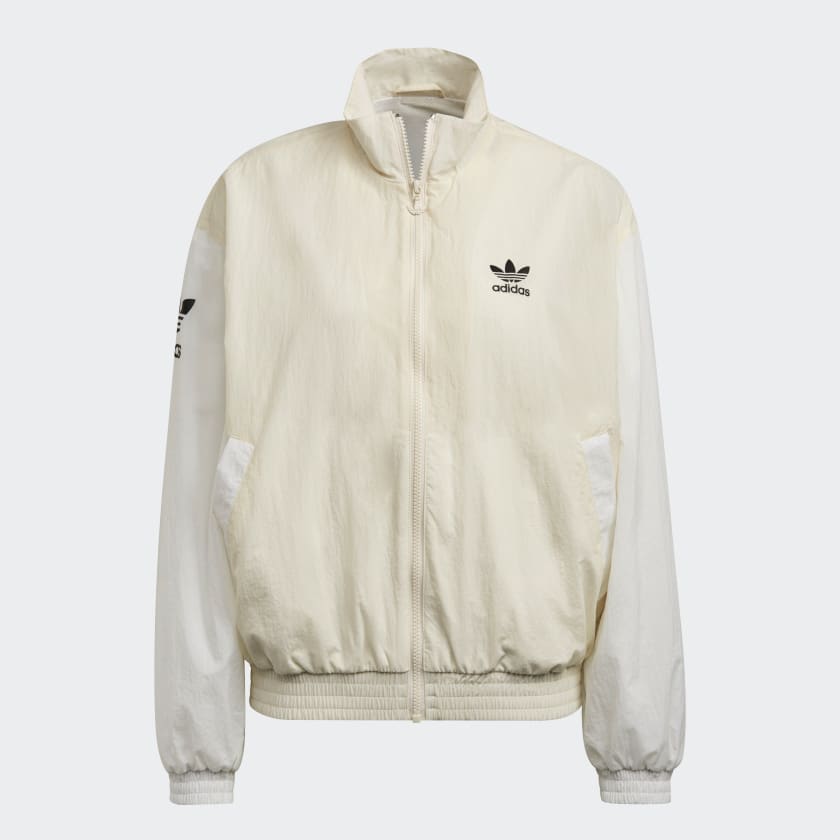 Adidas
Logo Play Track Jacket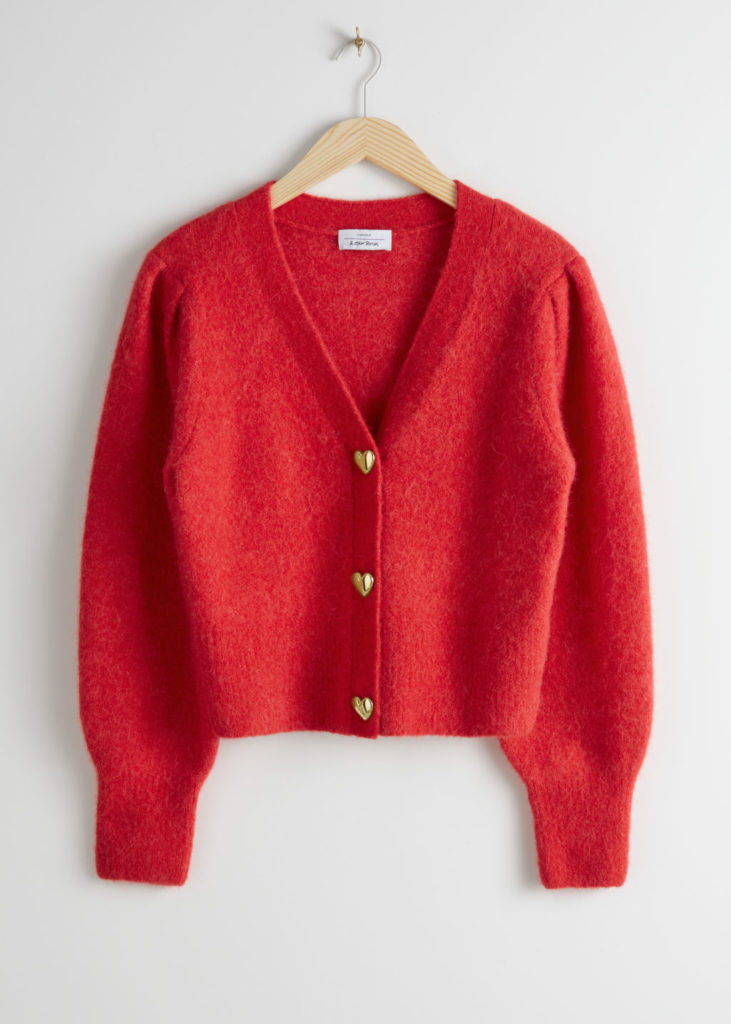 & Other Stories
Playful Button Knit Cardigan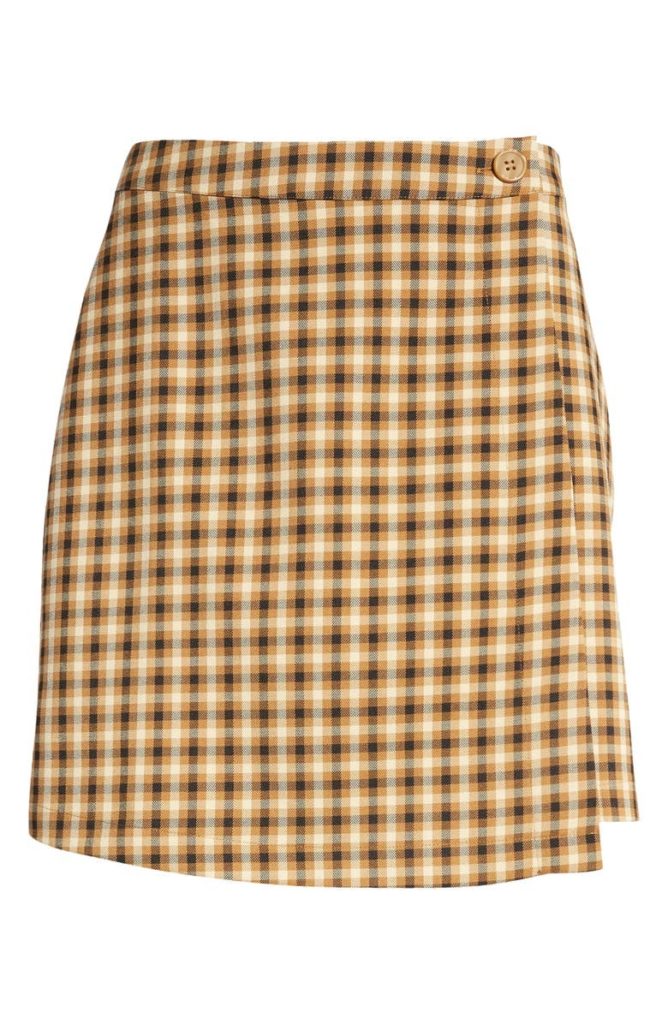 BP.
Button Front Miniskirt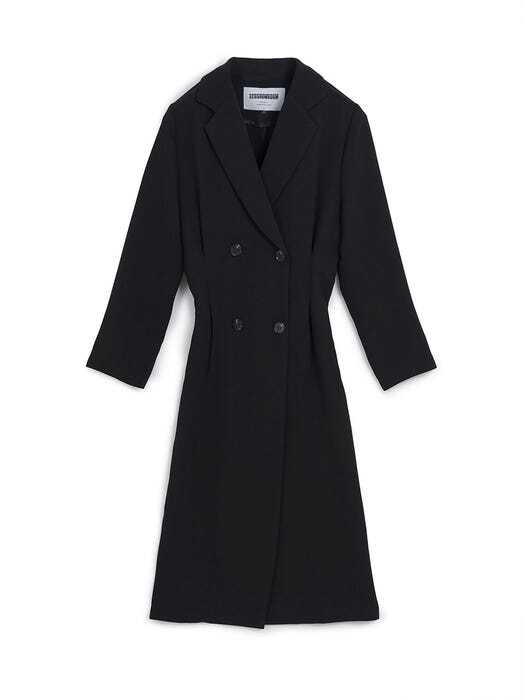 320SHOWROOM
Double Buttoned Pocket Coat Dress_Black
The Go-To Look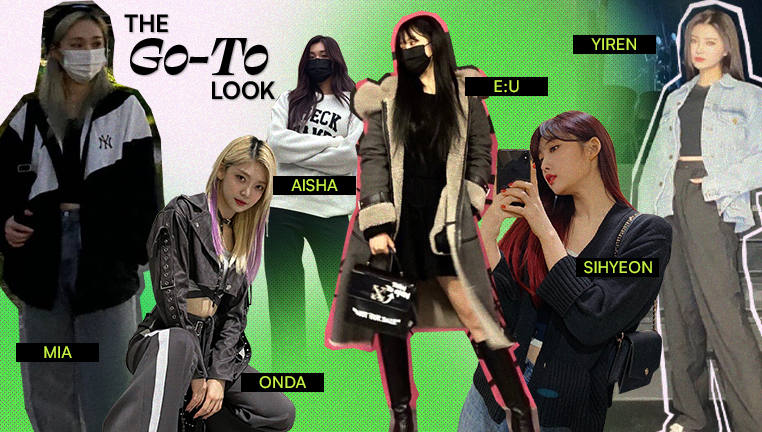 While it is fun to jump into the latest trends, everybody—including celebrities—has a signature look that always works for them. EVERGLOW might be switching from dopamine dresses to outfits proper of space warriors onstage, but off-duty the girls know exactly what suits them best. What are their go-to looks?
"I like black clothes for a go-to look, so I enjoy wearing them. I think I like clothes that are more hip (trendy) than casual."
—E:U
"Simple and neat."
—Sihyeon
"This answer to this question is also a tracksuit (laughs) If not sweatpants, I often wear casual jeans and cropped T-shirts."
—Mia
"I like wearing bootcut jeans or wide pants."
—Onda
"I like to wear coats or cardigans in the winter and tend to go for a comfortable style."
—Aisha

"I often wear neat yet elegant clothes or leisure looks!"
—Yiren
The Pieces Worth Investing In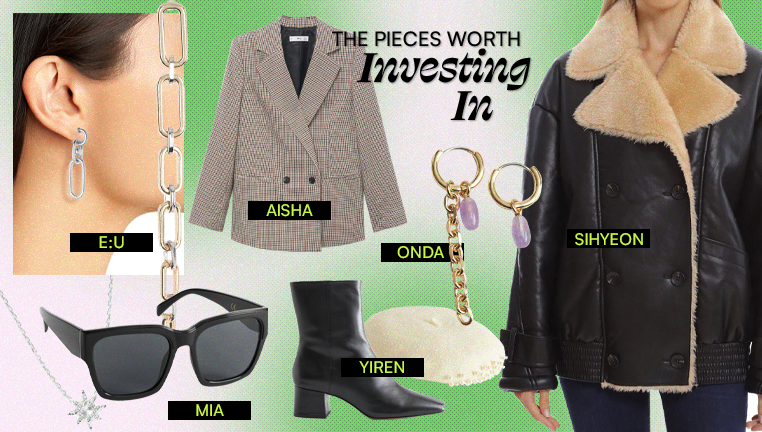 Lastly, but definitely not least, we all love to get shopping guidance from our favorite celebrities. That's why we asked the girls of EVERGLOW what, according to them, are the best fashion investment pieces?
"Earrings!"
—E:U
"A jacket. The mood [of the outfit] varies depending on the jacket, so if you have a variety of pretty jackets, you can make a new great look every day."
—Sihyeon
"I think it's earrings! There's a saying that you look three times more beautiful when wearing earrings, and I think it's worth investing in because the person's vibe can change depending on whether they are wearing earrings or not!"
—Onda
"Well, I like glasses and necklaces! I'm the type that likes to wear glasses or necklaces depending on my mood. And more than anything, glasses can cover my face when I'm bloated or not wearing any makeup!" (laughs)
—Mia
"It's outerwear because they're warm, pretty, point pieces. They're practical and pretty."
—Aisha
"Hats or shoes! I recommend them because if you have multiple hats and shoes you can create a completely different atmosphere even while wearing the same look!"
—Yiren
Shop the Look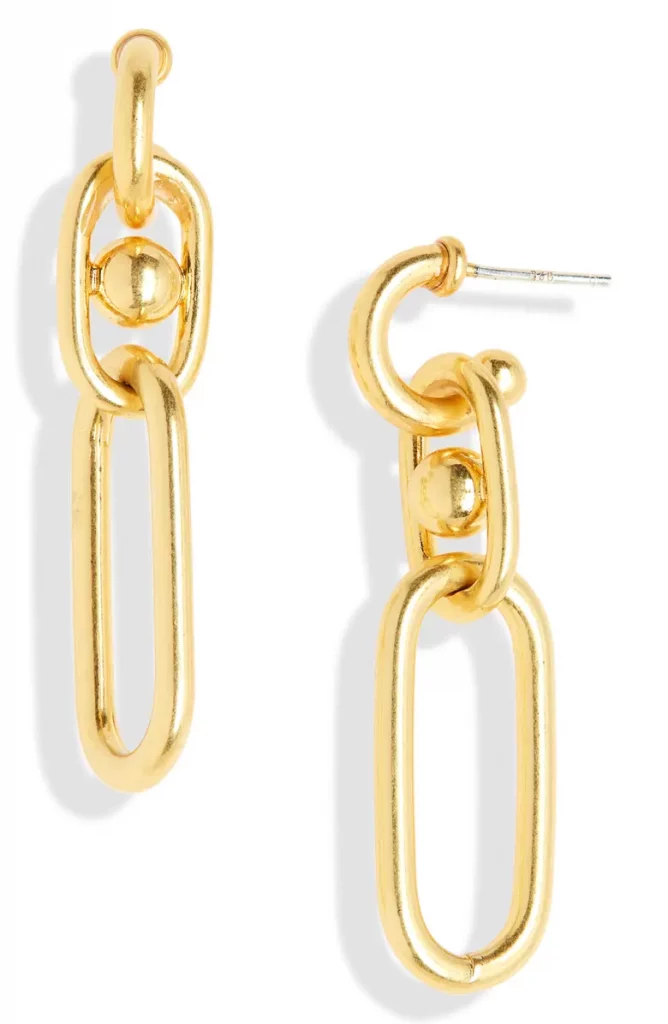 MADEWELL
Beadlink Drop Earrings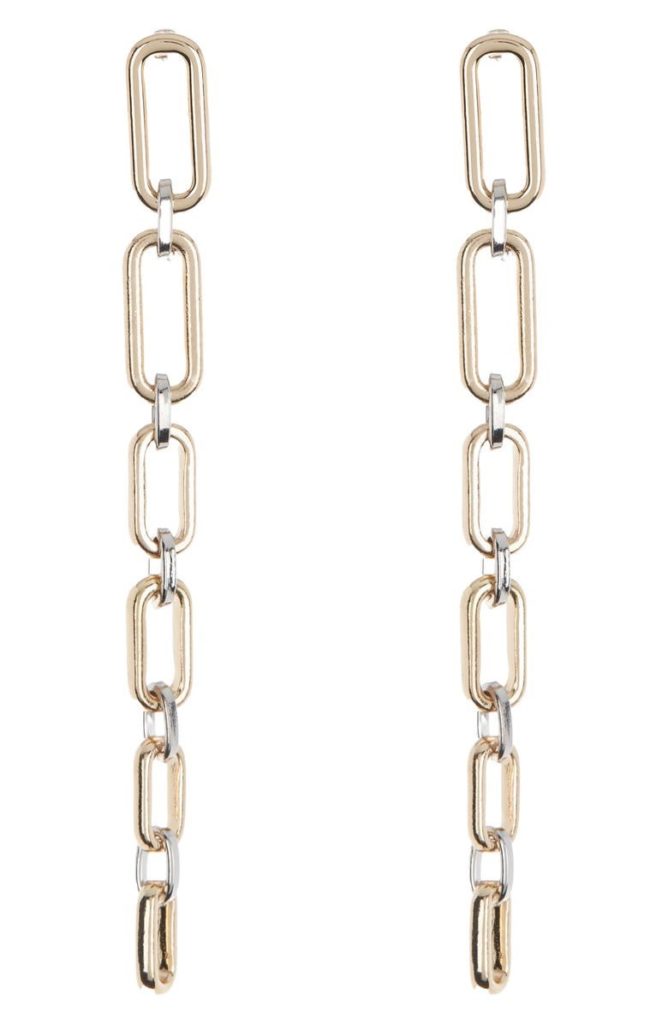 NORDSTROM
Oval Two-Tone Link Linear Chain Earrings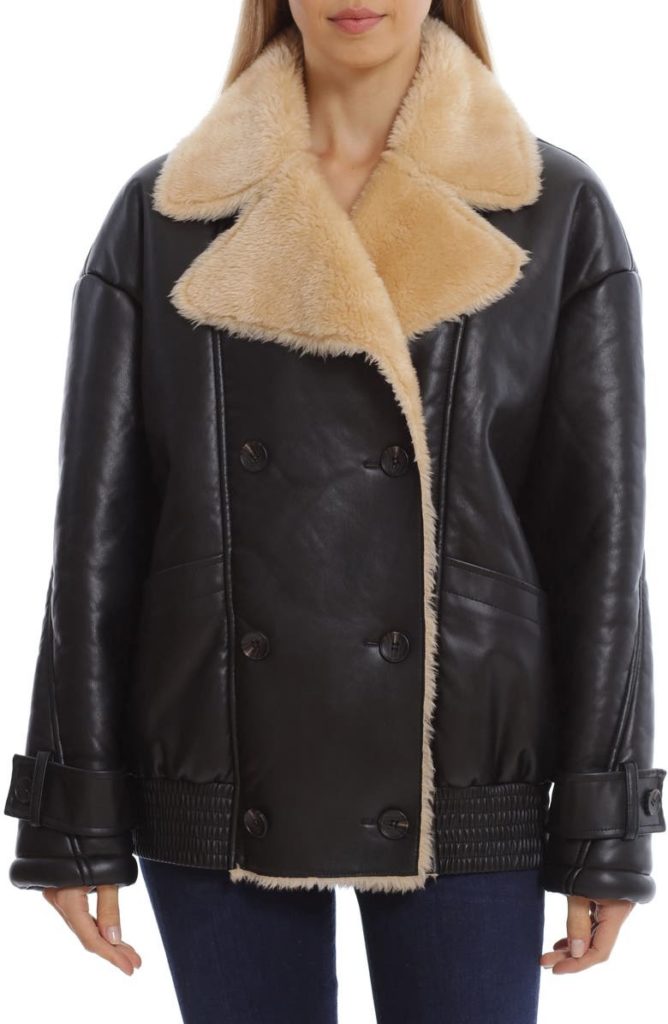 AVEC LES FILLES
Oversize Faux Shearling Aviator Jacket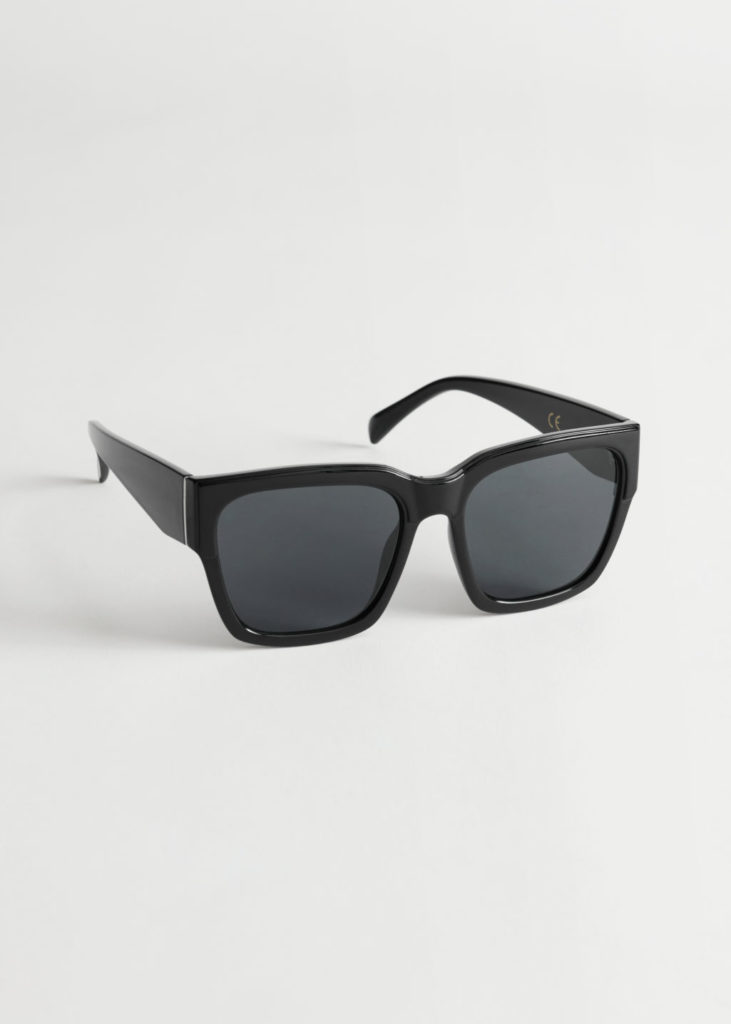 & Other Stories
Squared Sunglasses
Anzie
Starburst Pendant Necklace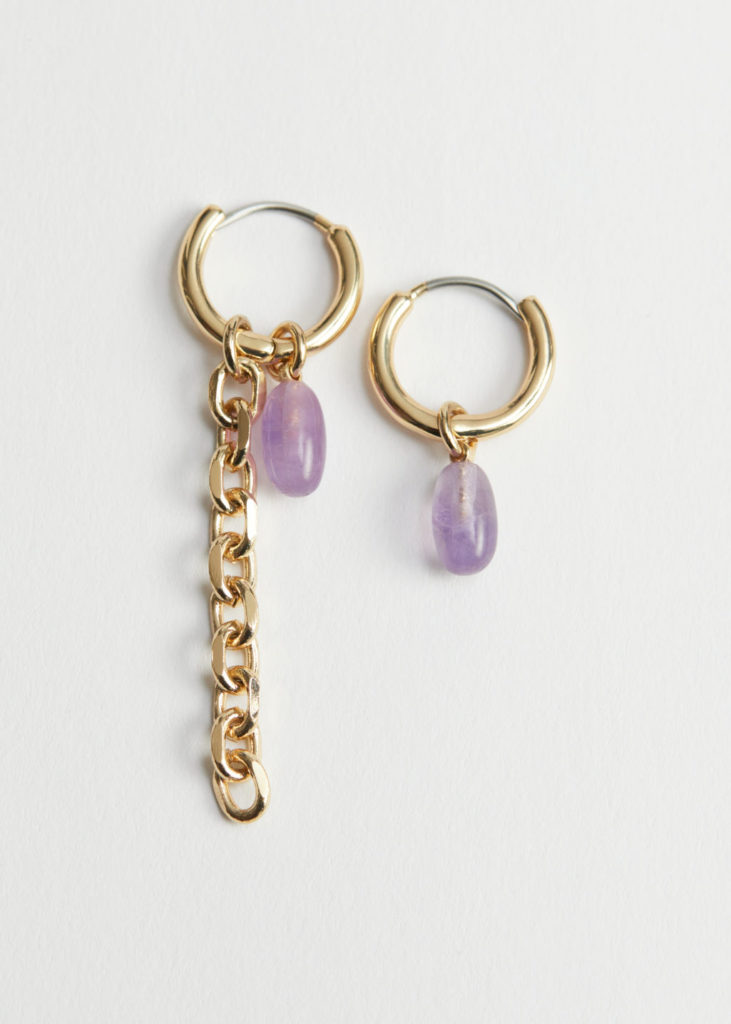 & Other Stories
Hoop Earrings Set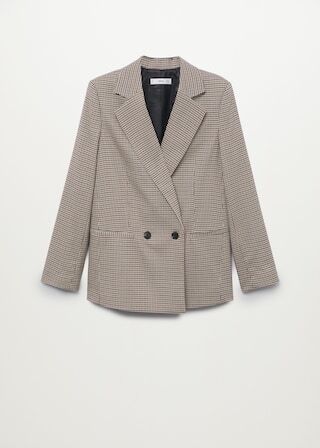 Mango
Wrap check blazer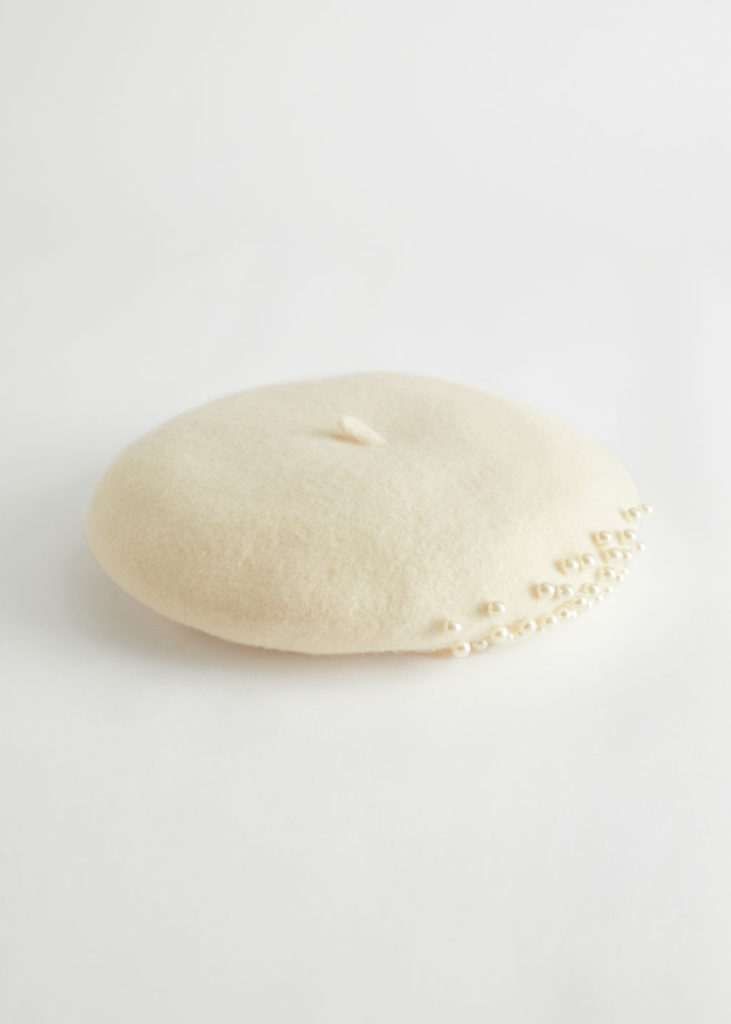 & Other Stories
Pearl Embellished Wool Beret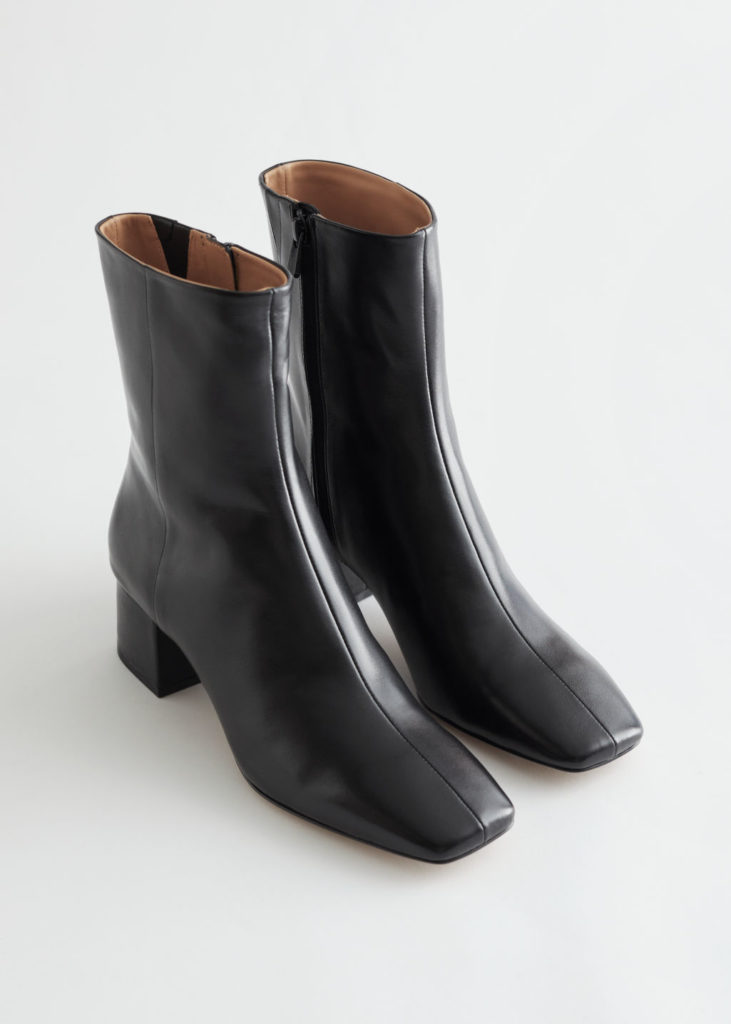 & Other Stories
Block Heel Leather Boots
Looking for more? Check out more Women's Month content in EnVi's latest issue here!