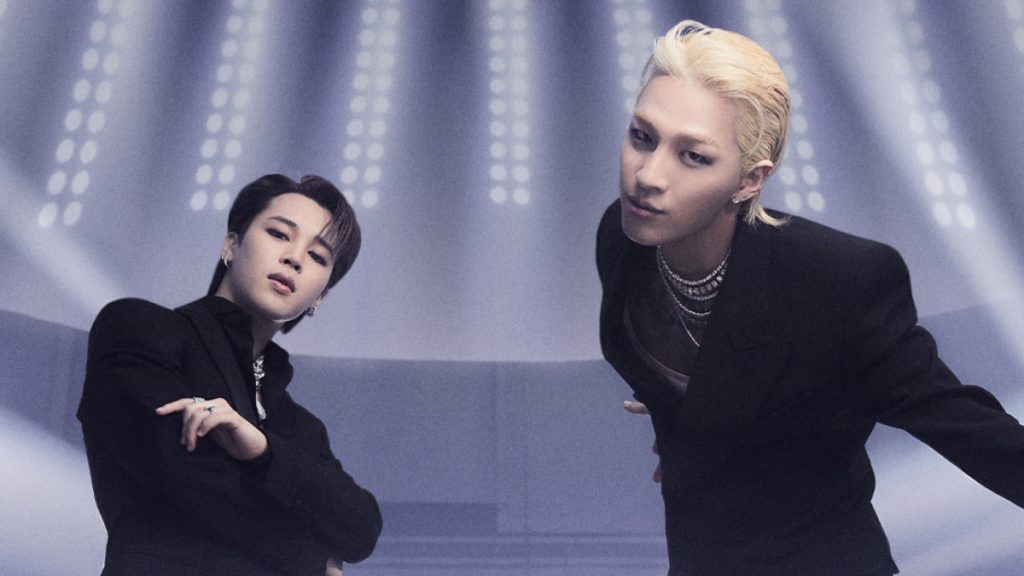 Love can be intense, and BIGBANG member and soloist TAEYANG alongside BTS' Jimin can tell you all about it in "VIBE. " Released on January 13, the duo teamed up to explore the concept of falling in love. The collaboration was teased earlier this month when TAEYANG posted a photo alongside Jimin. Fans couldn't help but fill the comments with encouraging messages about the pair's surprising collaboration.
Feel The Vibe
"VIBE" is all about expressing affection toward their lover. Composed by TAEYANG and Jimin, alongside TEDDY, KUSH, Vince, and 24, the R&B track dives into finding balance and serenity between two lovers while maintaining a great synergy with each other. The lyrics offer the listeners a glimpse of what it is like to develop a strong connection with someone and how that connection transitions into love. "Before you, my world was in disconnection / I'm the stage, you're the spotlight / You're the Han River, I'm the Nam San / It can't be more perfect than this," they sing. 
True to its title, the single exhibits an upbeat tone, while encouraging the listeners to "get in the vibe." TAEYANG's raspy and soulful vocals create a unique atmosphere for the record as they blend beautifully with Jimin's delicate voice. The energetic and passionate track seems like a reassurance that with their lover, they are more than perfect.
The music video for "VIBE" presented itself as an alluding and compelling take on the single. Filled with a simple stage surrounded by multiple colored lights, the video showcases TAEYANG singing and dancing on the stage. Once Jimin's verse hits, the scene changes to the singer dancing behind a city light set. As the chorus unfolds, the video displays TAEYANG and Jimin's solid dancing skills under the spotlight.
A Legendary Collaboration
"VIBE" marks TAEYANG's long-awaited return, as it was his first record since his most recent album, WHITE NIGHT, in 2017. Although this collaboration came as a surprise, the idea behind "VIBE" and working with Jimin went way back. In a recent interview with Rolling Stones, TAEYANG recalled working on the single's melody after returning from his military service. As the track slowly started taking shape, he and the producers came up with the idea of Jimin participating in the record. He also mentioned how it felt to work alongside Jimin. "We worked really hard, and I think it resulted in the song's quality and the music video's quality," he confessed. "It was cohesive in that way. Jimin put in more effort than anyone and I'm very thankful for that."
What's Next?
With 2023 only starting, TAEYANG has proven that he is ready to show a new side of his artistry. Although the release date of his next work remains unknown, it is safe to say that the "Eyes, Nose, Lips" singer has a lot in store this year. Jimin has also been focusing on his solo endeavors, including working on his debut solo album. Even though the release date is still unknown, we look forward to what this new chapter will bring for them.
In the meantime, listen to "VIBE" on Spotify, Apple Music, and YouTube, and follow TAEYANG and Jimin on Instagram. Also, look forward to TAEYANG's special appearance on SUCHWITA, a drinking talk show hosted by BTS' SUGA, to talk about his career and the process behind "VIBE" on January 18! 
Just a month ago, fellow BTS member RM released his debut album, Indigo. Read all about it here.