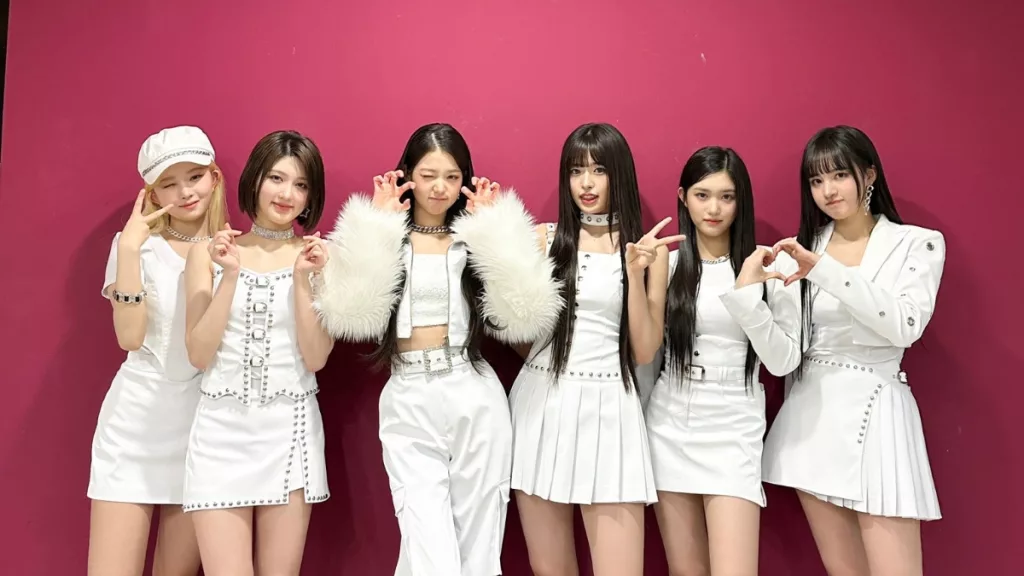 Seven months after promoting their last Korean single "After LIKE," Starship Entertainment's IVE returned with the pre-release single "Kitsch" on March 27. The new song, which anticipates the upcoming release of the group's first album, marks the start of IVE's new comeback.
Nineteen's Kitsch
Kitsch is a German word traditionally used to describe something tacky, eccentric, or camp. With lyrics like "Our own carefree nineteen's kitsch" and "Everybody, pay attention / Who cares if I only do what I like," the girls of IVE — Yujin, Gaeul, Rei, Wonyoung, Liz, and Leeseo — confidently remind the listener that they are making their own path, regardless of what anyone else might think. As teenagers in the public eye, IVE might deal with unwarranted criticism from spectators. But, as they are here to remind you, "When it comes to my favorite things / Don't judge them/I live the way I want."
The song's bold lyrics accompany its entrancing electropop instrumental, which climaxes in the chorus with a catchy drop and repetition of its title. Both of the verses are softer, highlighting the six members' unique vocal tones. While the rap, bridge, and the first post-bridge chorus are mellow, the final chorus ramps up again for one last dance break. It's a song led by a heavy bass, a hypnotic snap, and an upbeat snare drum that combine to create a power anthem.
In the saturated, perfectly chaotic music video, IVE's six members throw all care to the wind as they unapologetically express their individual personalities. An abundance of pink — including the official debut of Rei's bubblegum pink hair — brings a conventionally feminine touch, complementing the song's empowering message to inspire a feeling of girl power. Styled in fur coats, platform heels, leather skirts, and statement jewelry, IVE embrace a spunky take on their "chaebol rich" concept. Later, in matching custom IVE varsity jackets and white sunglasses, the group shows a cohesive, united front.
No, you can't sit with them, but you can certainly watch as they continue to push the limits of their potential.
Coming Up for IVE
IVE's first album, I've IVE, is slated for release on April 10. Fans speculate that the track list will include songs performed at the group's first fanmeeting in February, including "Not Your Girl" and "Blue Blood." However, the pre-release single "Kitsch" is currently the only song confirmed to be part of the release.
The group's third single album, After LIKE, was released in August 2022. It established IVE as the second girl group in the history of the Hanteo chart to exceed one million album sales. While IVE has not released new music since then, the group did expand into the Japanese market with Japanese versions of their title tracks. Now, IVE's highly anticipated first album will mark a new era for the sextet.
Want to read more about the girls of IVE? Learn about Wonyoung's blooming fashion empire here!