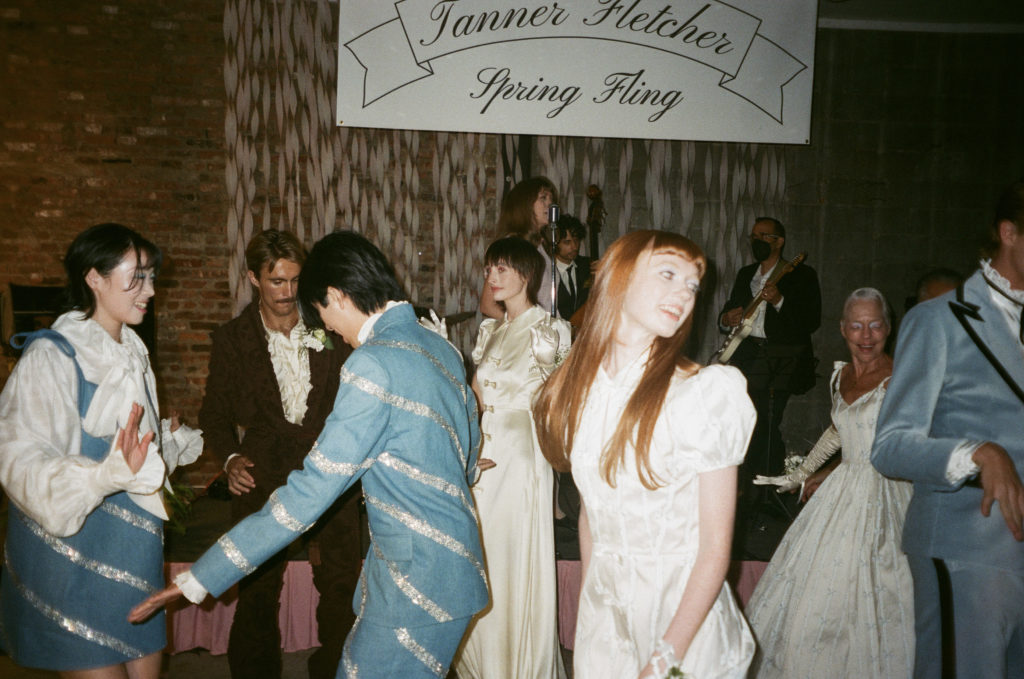 Following their official debut on the calendar in February 2022, fashion brand Tanner Fletcher made its second appearance at New York Fashion Week. On September 10, the genderless label presented its Spring/Summer 2023 collection, aptly named "Spring Fling." Attune with Tanner Fletcher's DNA, the brand's latest effort showcased a series of nostalgia-inducing looks in an intimate presentation that borrowed inspiration from school dances of decades past. 
Spring Fling
Drawing inspiration from the environment created at school dances, co-founders Tanner Richie and Fletcher Kasell crafted and designed a set that seamlessly mixed the duo's garment and interior design chops. The presentation then placed models against various dance-related backdrops — think a dancefloor, a school bathroom, a tailor shop, and a prom photo set-up, among other settings.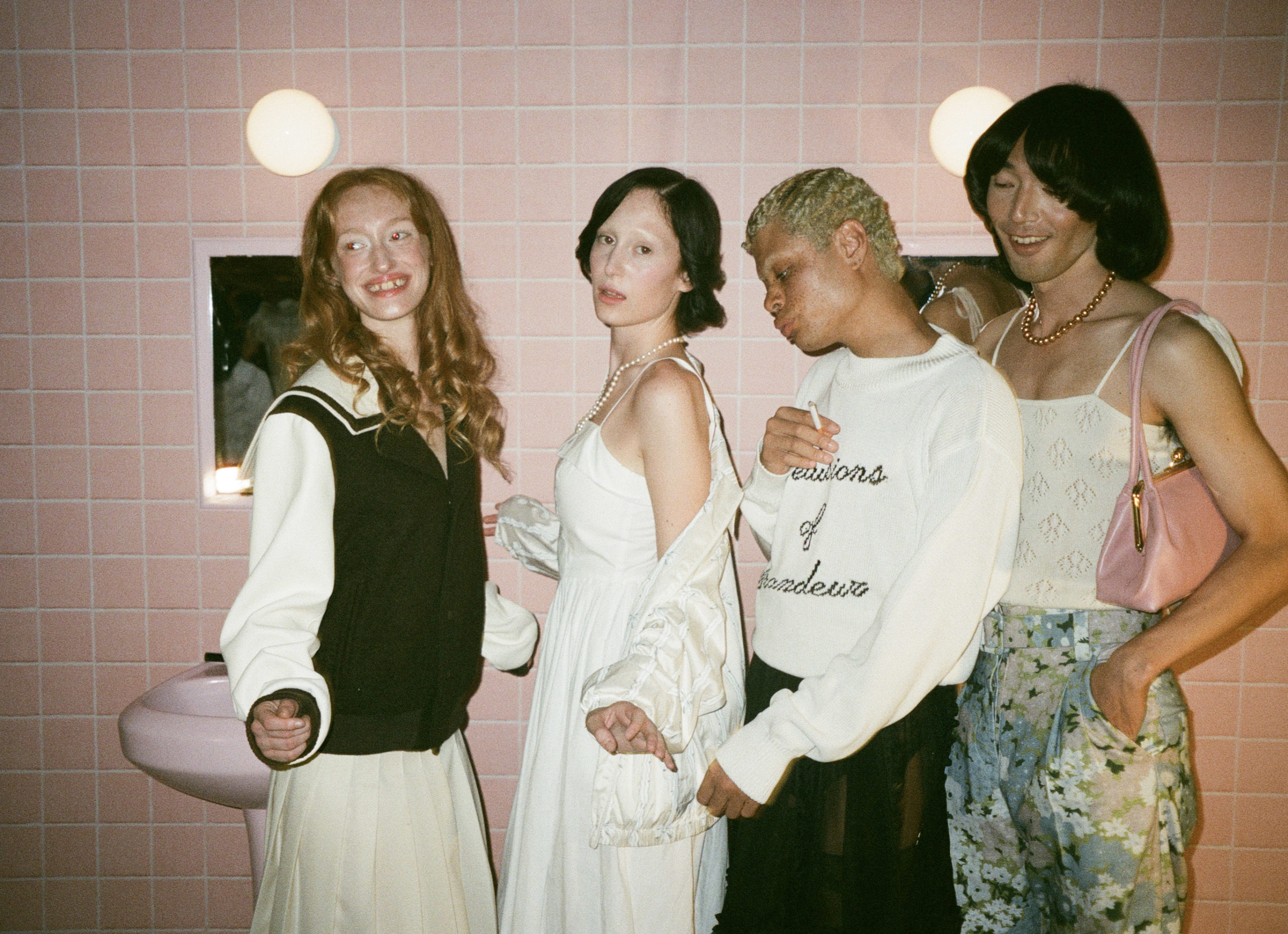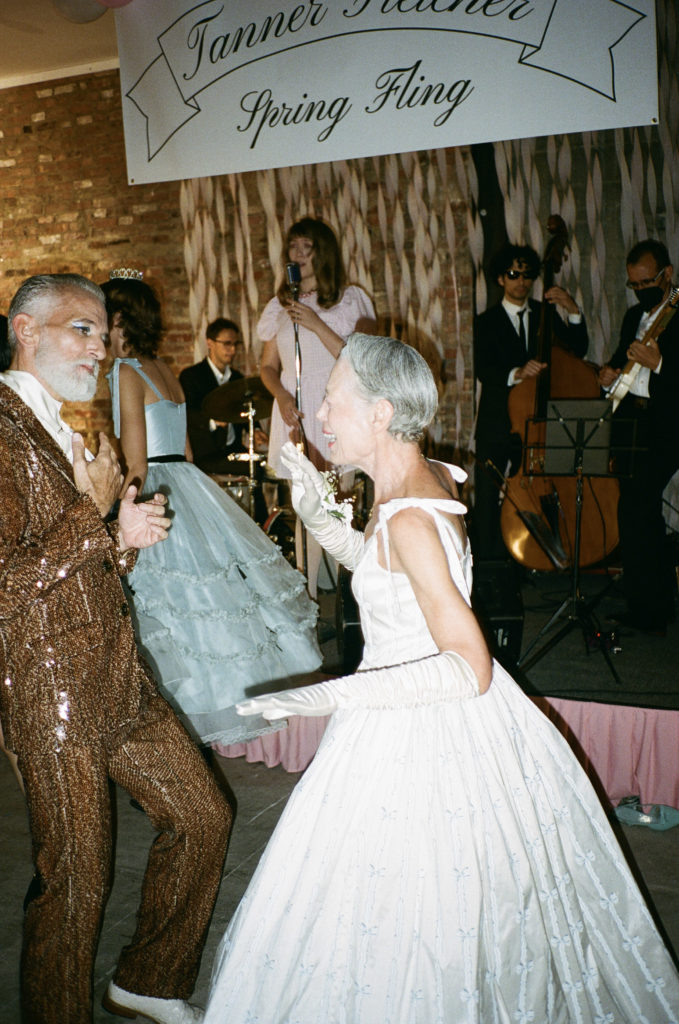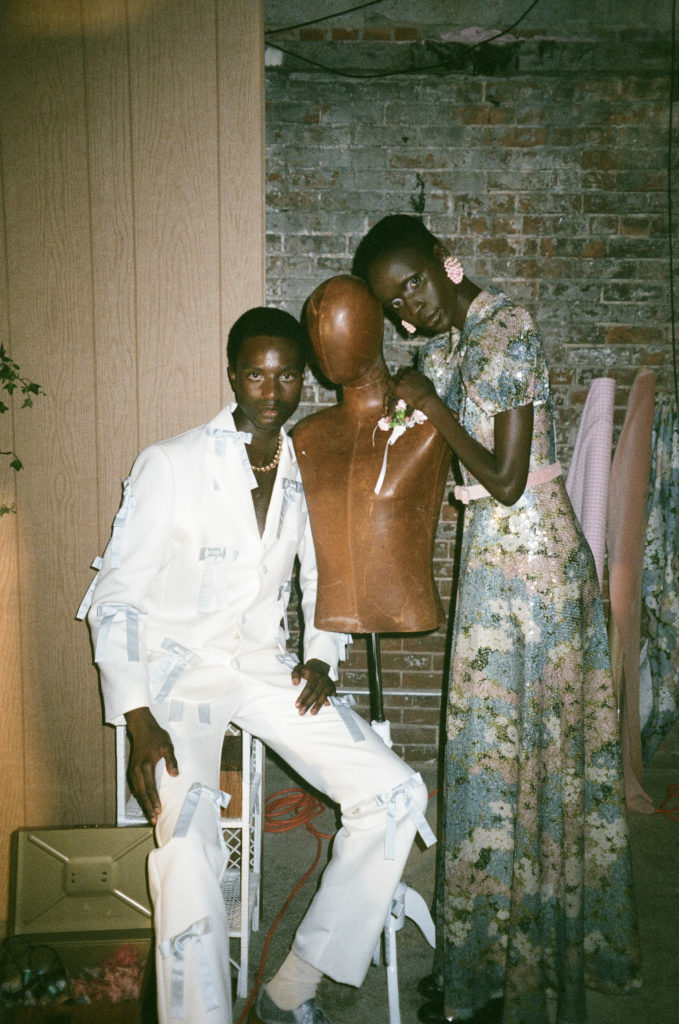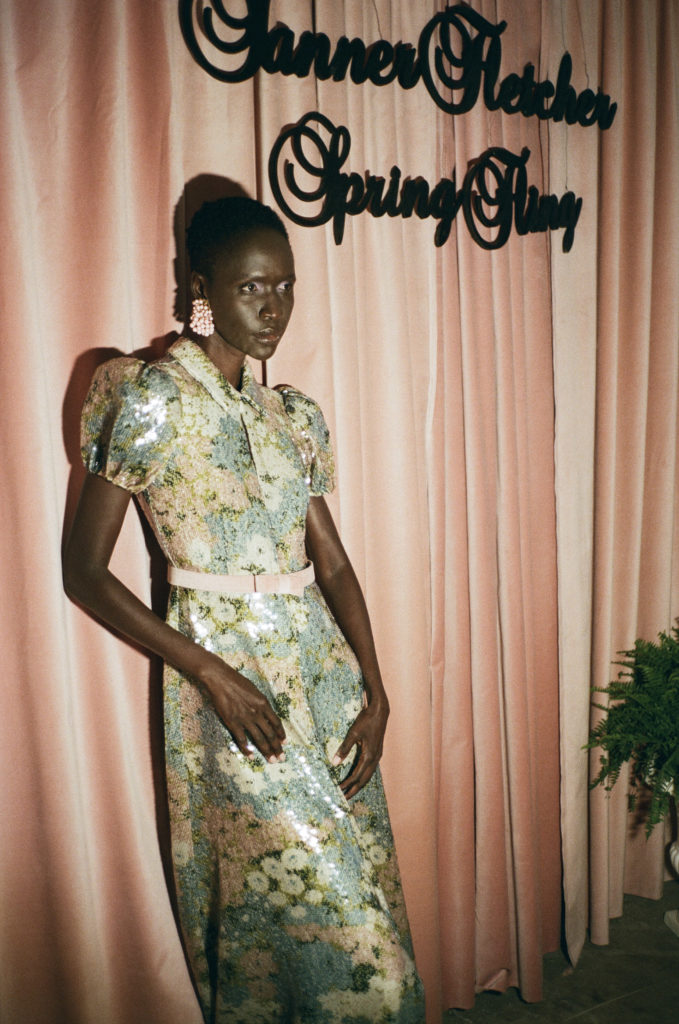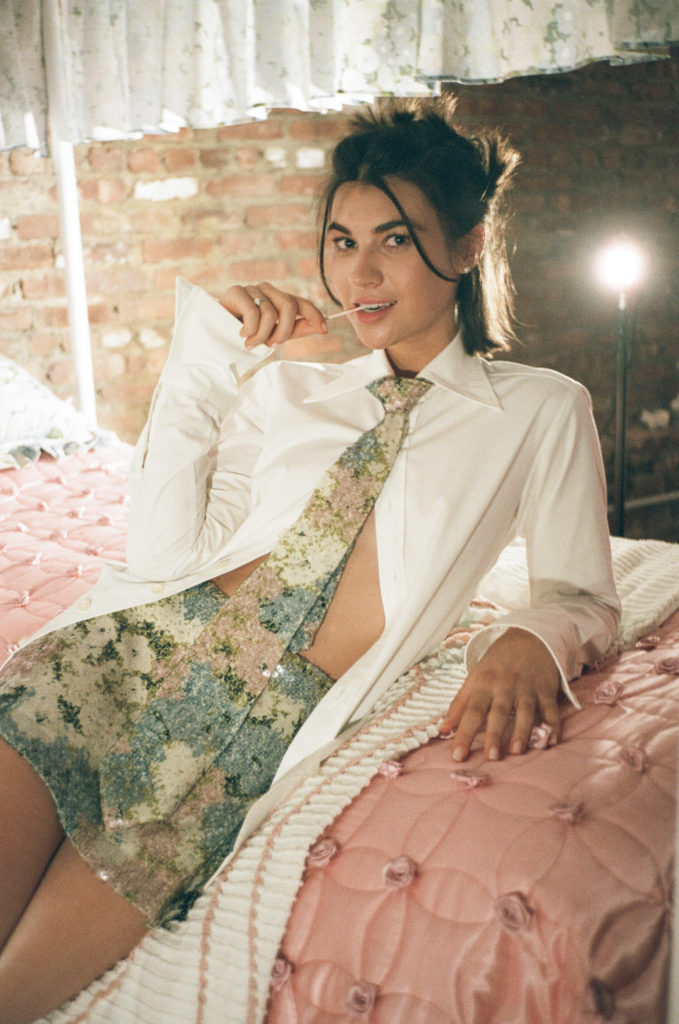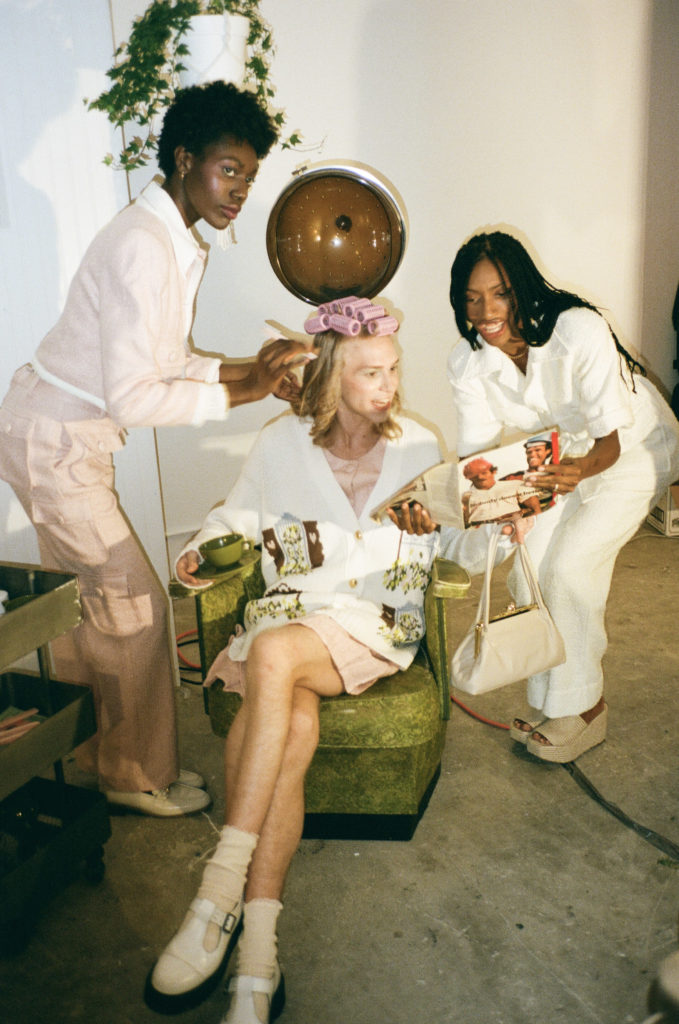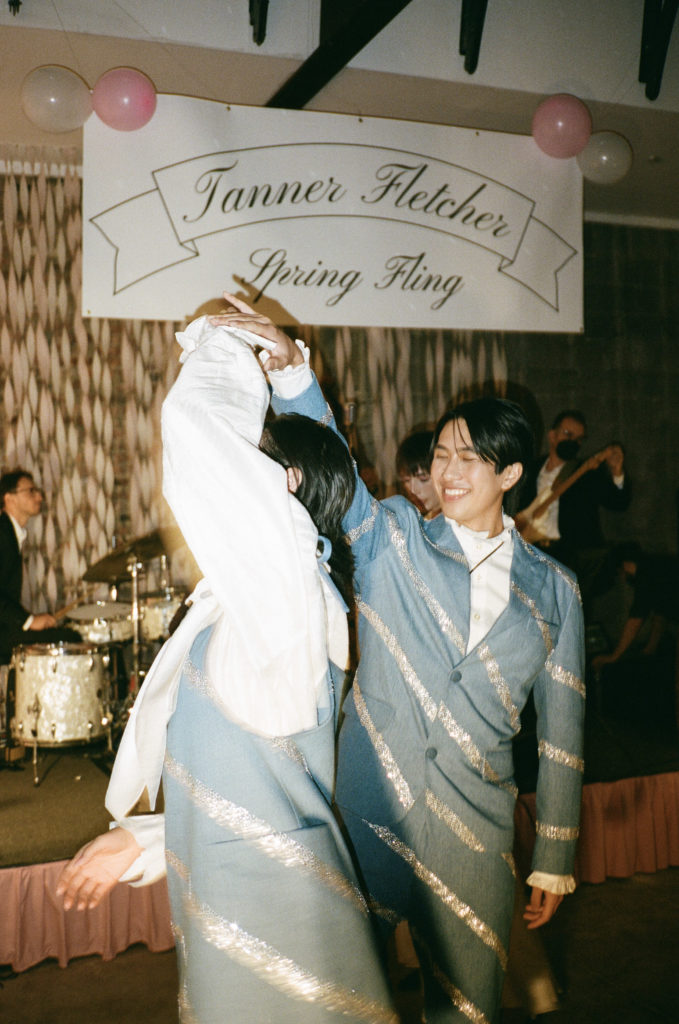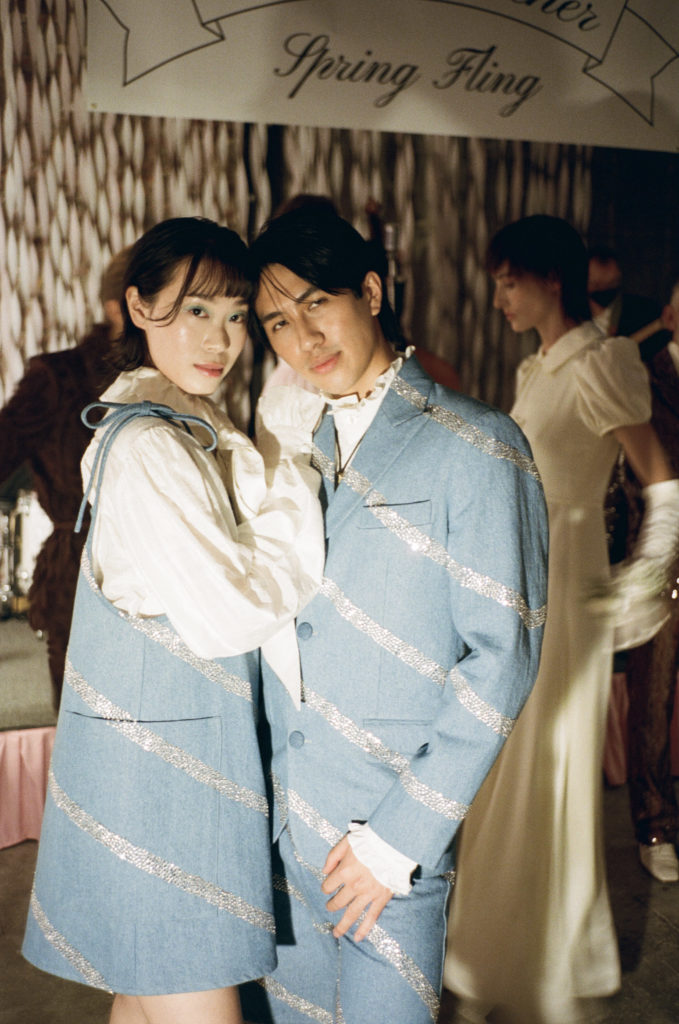 photos courtesy of Tanner Fletcher
Displaying their creations with a diverse and all-embracing cast, the design duo aimed to create an inclusive environment that contrasted with what's typically associated with American prom culture. Models from all genders, races, ages, and sexualities, mingled and danced, flaunting pieces from Tanner Fletcher's largest collection yet.
The Collection
Having earned a reputation for revisiting design codes from past eras, Tanner Fletcher continued to build on its inclusive, retro-infused universe with "Spring Fling." With every detail meticulously planned, the collection is composed of over 100 new pieces and features soft and neutral tones, ranging from seasonally-appropriate pastel blues and pinks to brand-classic browns and ivories. As per Tanner Fletcher's tradition, retro prints were incorporated into several items in the collection. The designers took inspiration from the 50s, 60s, and 70s interior design items to create their patterns, including a flowering window-box pattern and gingham.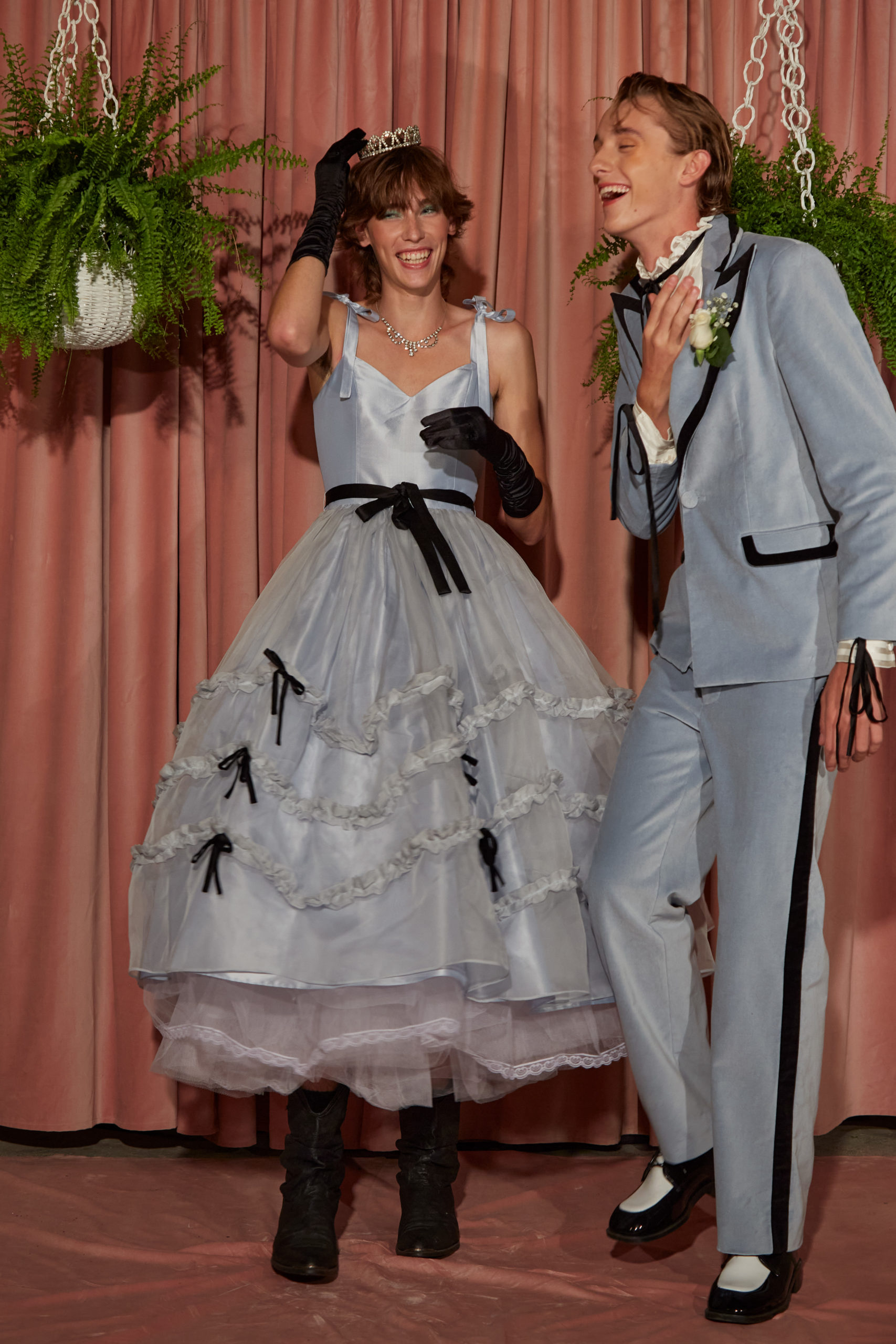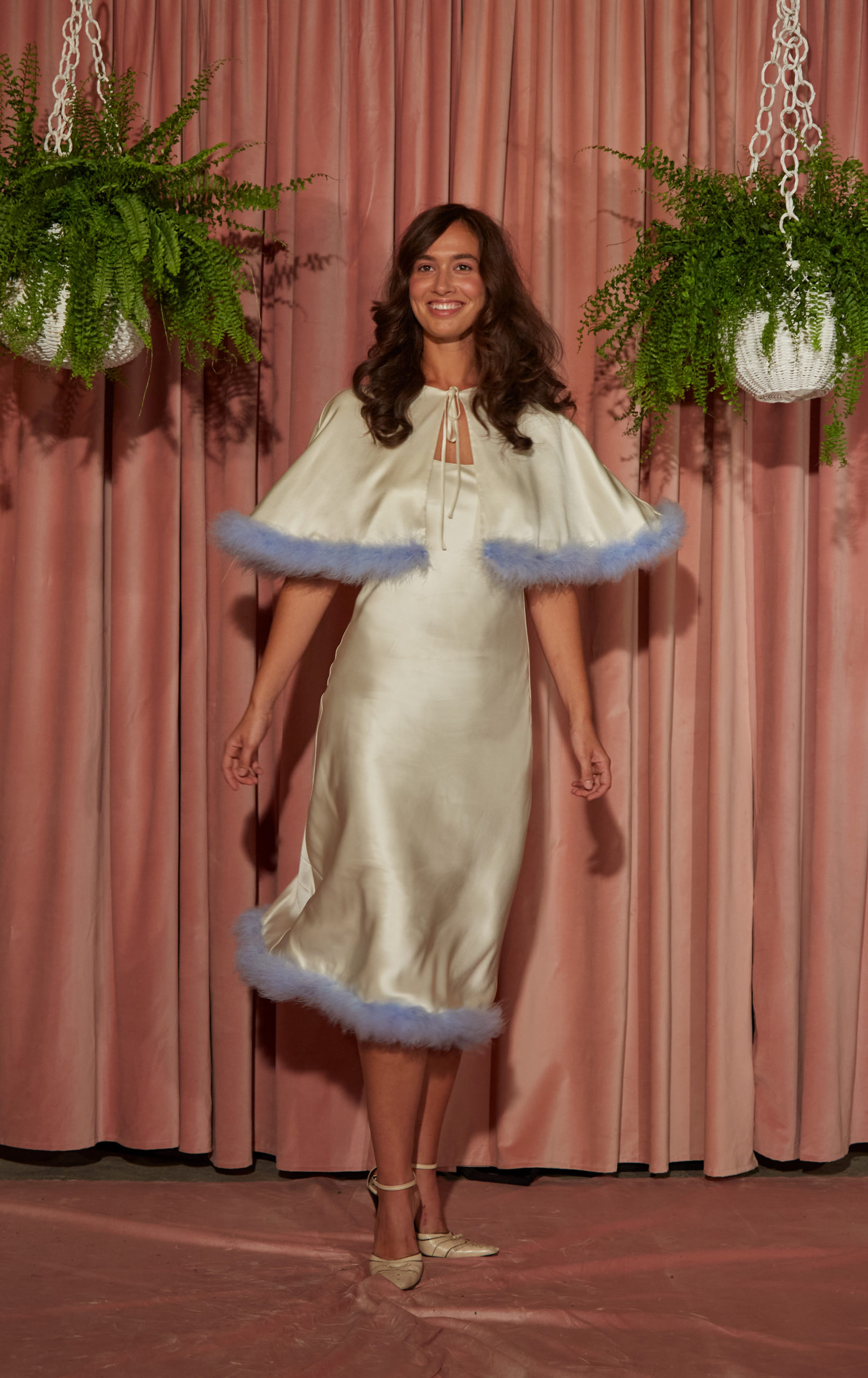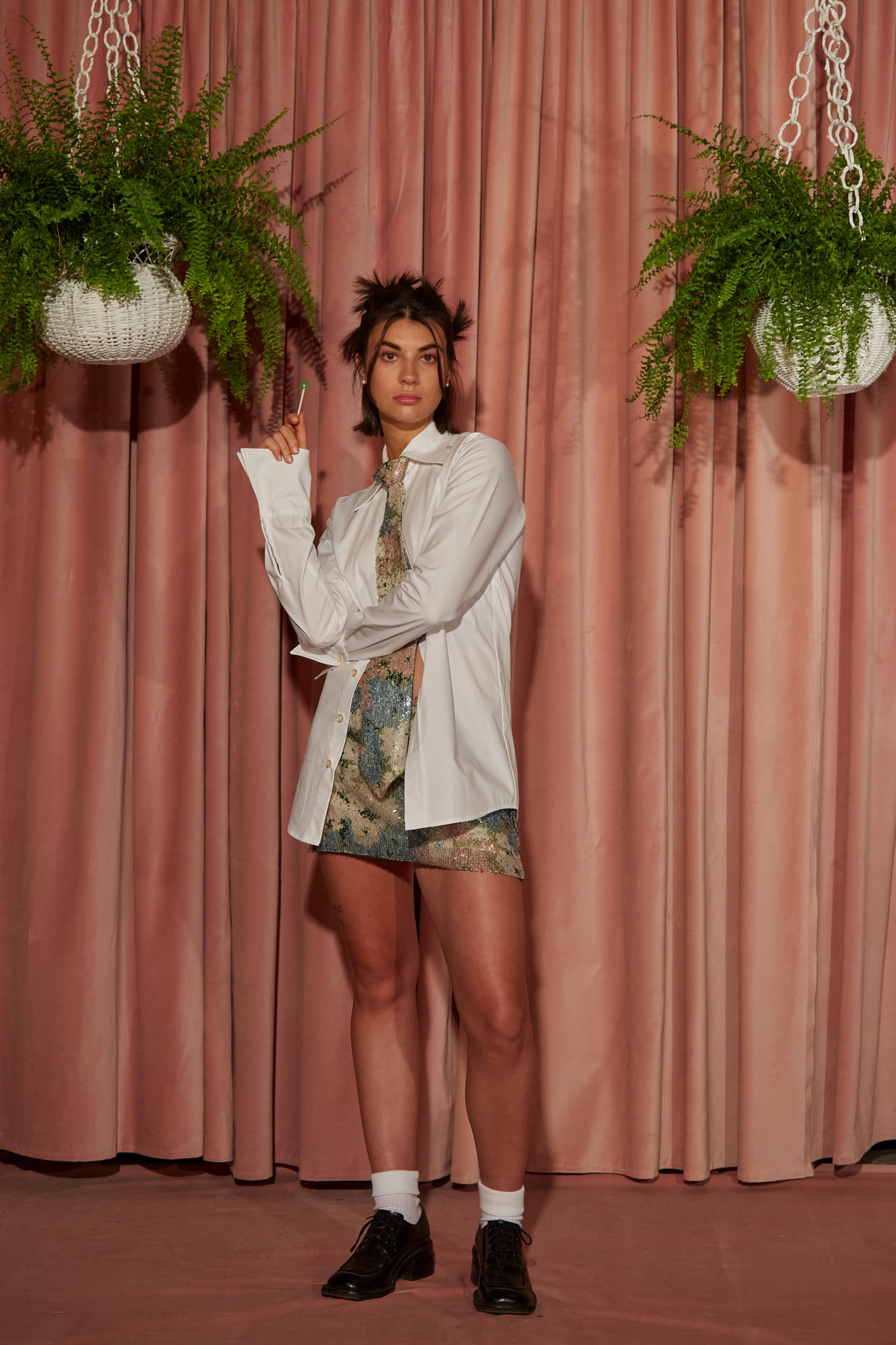 Keeping the school theme in mind, Richie and Kasell introduced several levels of formality across the "Spring Fling" lookbook. Pieces ranged from letterman jackets, knit vests, and cardigans to more sophisticated dresses and suits. The pair also combined modern elements with retro styles and blurred the lines of gendered clothing to create a series of looks that felt uniquely 'Tanner Fletcher.'
Of course, it wouldn't be a true Tanner Fletcher collection without their most iconic design element: bows. As Richie and Kasell have previously shared with EnVi, both are fond of bows and often work them into their creations. The Spring/Summer 2023 collection is no exception, with bows adorning dresses, button-up shirts, and even suits.  
Tanner Fletcher World
Up until now, Tanner Fletcher's approach to design had been described as the "same methodology one would use to arrange and decorate a home." Their latest collection, however, feels like a reflection of their world expanding beyond the confines of a traditional house. Now out, Tanner Fletcher has reimagined a school experience that for many is synonymous with the end of an era.
Writer Adora Svitak once stated that prom has all the elements of a popular story. "It reeks of all-Americanness, tension, drama. It has romance. Pretty dresses. Dancing. Limos. High school. Coming of age." Tanner Fletcher's "Spring Fling" certainly checked all the boxes.
Interested in learning more about Tanner Fletcher? Check out our Fashion Spotlight of the brand here.