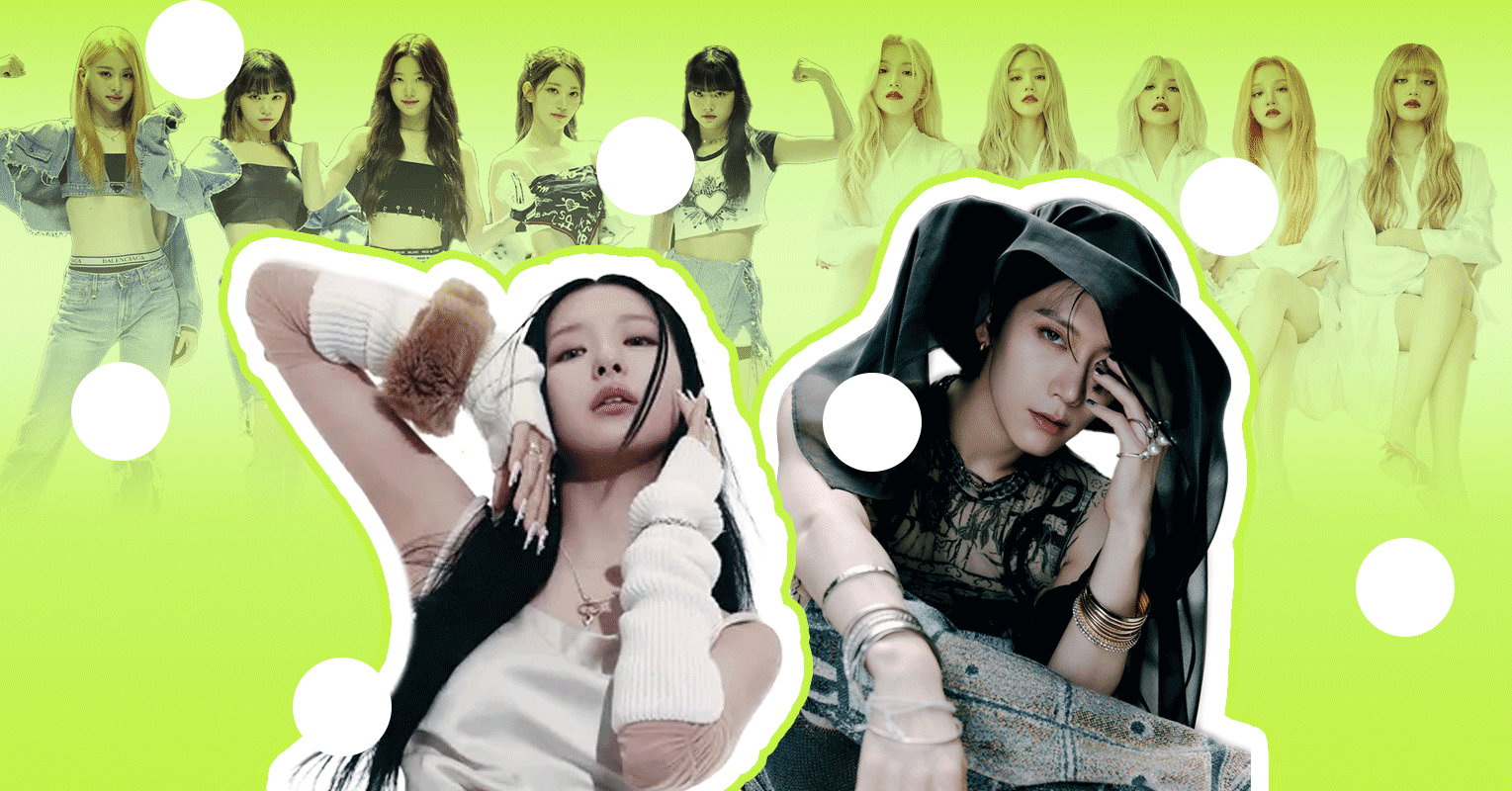 October marks the beginning of the end of the year. As we're down to the last quarter of 2022, we can confidently say that we've been off to a good start with our favorite K-pop releases. Read on to know what team EnVi's favorites have been for the month of October.
Stray Kids' Got a Case of Lovesickness
Starting off Team EnVi's list of favorite October comebacks is Stray Kids' "CASE 143." The bright and rhythmic electronic pop song is the lead single from the group's seventh mini-album, MAXIDENT, which topped the Billboard 200 charts. Stray Kids are known for their darker songs and concepts, but "CASE 143" signals a turn towards a softer and more vocal-based track that doesn't lose the group's edge.
MAXIDENT also features B-sides written by the Stray Kids members themselves. Further, rap, vocal, and dance unit songs are also album highlights for STAYs. Rap unit composed of members Bang Chan, Changbin, and HAN comes through with heavy-hitting "3RACHA," while dance unit made up of Lee Know, Hyunjin, and Felix is brooding and energetic in "TASTE." Last but not least of the unit songs is "Can't Stop" from vocalists Seungmin and I.N., who lend their voices to a fun pop-rock track.
SEULGI Gives You 28 Reasons
Next up on the list is a highly anticipated solo debut from Red Velvet's main dancer and lead vocalist, SEULGI. "28 Reasons" is a powerful and mature single that relies on heavy bass and pop dance influences. From the song itself to its visually rich music video, SEULGI channels eerie energy right in time for the spooky season.
Speaking of, the visuals accompanying 28 Reasons the album are nothing short of scene-stealers. SEULGI doesn't shy away from horror-themed imagery or cinema-worthy concepts that show her various sides. Her debut album is also filled with a good mix of genres that include but aren't limited to disco and EDM.
Every Day's Your Birthday with Ten
NCT LAB, the SM Station exclusive to members of NCT, welcomes a new addition from quite the seasoned solo artist. WayV's Ten released his fourth single, "Birthday" in late October under the NCT LAB project. "Birthday" is a smooth and sultry track sung completely in English, and the electronic R&B song has actually been teased prior to its release through Ten's performance in YOUKU's Great Dance Crew.
Like Ten's previous singles, this does not fail to show his performance prowess. Ten has often been associated with artful and yearning moods and motifs, so the unapologetic devotion to a lover exhibited in his latest single's lyrics further solidifies the brand he's paved for himself as a solo artist. While Ten shows off his vocals here, the "Birthday" music video reminds NCTzens and 10velys of Ten's first love: dancing. "Birthday" is accompanied with fluid and emotive choreography that does a great job in encapsulating the love Ten professes in his latest single.
LE SSERAFIM Rise Above
Closing off Team EnVi's list of October favorites is LE SSERAFIM's first comeback, "ANTIFRAGILE." The lead single is a bombastic reggaeton track created by Latinx artists such as Isabella Lovestory and Paulina Cerrilla. "ANTIFRAGILE" is a testament to the group's ability to improve and grow from the challenges they face rather than being deterred by them. This message is extra timely given that the group has had to move past a member's removal so early into their careers.
ANTIFRAGILE the album also goes on to showcase the group's growing and diverse discography. Through LE SSERAFIM's second mini-album, the quintet explore moody R&B through "Impurities," pop-punk in "No Celestial," and chill pop with "Good Parts (when the quality is bad but I am)." Notably, members Yunjin and Sakura have participated in songwriting and music production for the album, which give FEARNOTs and casual listeners much to look forward to in terms of the group's creative process and freedom.
Still want to catch up on some more October releases? Check out our (G)I-DLE review here!