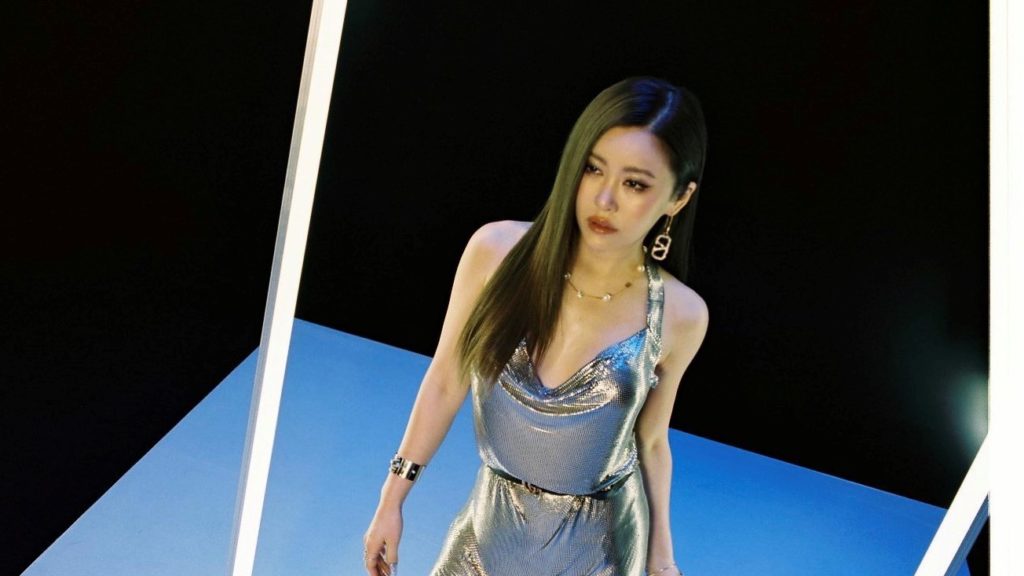 After a year, Korean singer-songwriter SURAN's long-awaited album is finally out. On March 23, SURAN released the first installment of her two-part FLYIN' album series. The six-song mini-album leads with "Diamonds" featuring NCT's rapper Taeyong.
A Hopeful Start
SURAN opens the EP with "Let It Fly." The R&B track, written by SURAN, Zayson, and Ellen Berg, has a bubbly bass rhythm. It is about letting go and enjoying the moment. SURAN repeats, "Don't need to worry about a thing," and "Take me on a high and let it fly," during the song, creating a reassuring sense of freedom.
The next song is "Devils in the City," released as a pre-release single in February. It is a slow, synth-heavy pop track written by SURAN, Dok2, and Zayson. SURAN along with Dok2 warn people to be cautious as the unsuspecting people can be negative influences. While it has a more cautionary message, it eases the listener into the main event with its feel good vibe and caring lyrics.
On the Lead Song, "Diamonds"
The midpoint of her album is marked by the title track, "Diamonds." Featuring NCT's Taeyong, "Diamonds" is a lighthearted R&B song about a bond that feels timeless and fantastical. The positive nature of the track is portrayed through the upbeat instrumental and SURAN's unique dreamy singing style. Taeyong adds a new dimension to the song with his soft rap and vocals.
During the song, SURAN repeats the phrase "I'm flying with my fantasy." This line alone summarizes her journey becoming an independent artist. She now controls her fate with her own label S-TASY, short for SURAN's FANTASY, which has been an outlet for her to pursue her own artistic visions. "Diamonds" is the perfect track to represent the album as the lyrics reference various other songs on her album including the opener "Let It Fly" and "Lucky Star."
Along with the album drop, SURAN released a music video for "Diamonds," starring herself and Taeyong. SURAN shined in a silver dress and knee-high boots, and a white sparkle dress, while Taeyong wore an equally glitzy suit with intricate shiny designs and chains on his chest. Throughout the performance video, SURAN sings in a brightly lit room with iridescent effects to highlight the glam feel of diamonds. However, when Taeyong enters the scene, the room is dark, lit only by a floating door-like structure. The only other lighting is a subtle blue hue that washes over them. Although the performance video is not overtly flashy, it captures the expensive nature of "Diamonds" and feeling like you are on top of the world.
Winding Down With Dreams
While the first half of the album leads to a high that peaks at "Diamonds," the second half has a more mellow feel. Following "Diamonds" is "Lucky Star," written by Shim Hyun Bo and produced by Zayson. In the lyrics, SURAN expresses her desire to shine and follow her dreams. The R&B has a slow, hazy feel. Aside from SURAN's hopeful voice, "Lucky Star" is pronounced by the synths and chill bass instrumentation.
Composed by Jeon Yongjun and Philtre, "Wish I Could" further lulls the listener into an emotional trance. Opening with a sad piano instrumentation, "Wish I Could" discusses a breakup that feels as though "love is walking away." The song slowly builds and gains momentum as SURAN does many adlibs with her airy and cursive voice. Due to the powerful buildup and intense melancholic atmosphere, "Wish I Could" almost has a movie-esque feel.
However, SURAN once again switches the pace with her concluding song. A familiar track, "Sunny" is last on the list. The nostalgic single is the perfect pick-me-up to counter the regretful mood in 'Wish I Could." "Sunny" is an acknowledgement of the past. However, it's also a promise to move forward and live in the moment. Her first song as an independent artist, "Sunny" was a new beginning for SURAN and is a fitting conclusion for her long-awaited album.
To A Busy 2022
SURAN's album has been in production since last year. She has spent the past year creating hype for it through pre-release singles and other side projects. In 2022 alone, SURAN released a single and two original television soundtracks. SURAN released "One & Only" for Tracer and "I'll tell you today" for PLY FRIENDS: Seo Yeon University Class of 22. In addition to her album release and OSTs, SURAN featured on Taeyong's latest YouTube release, "Lonely," and served as the first cover star for EnVi's latest digital issue.
Want more on SURAN's journey? Read our exclusive interview with her here.