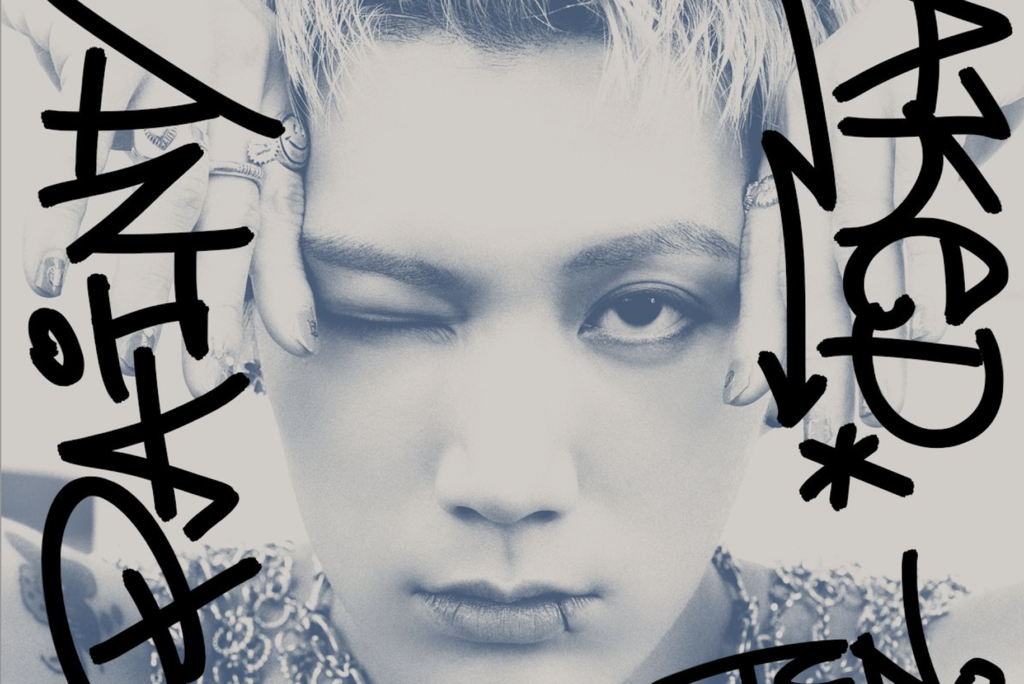 The king of SM Station is back! On August 3 at 12am KST, SM Town Global dropped an announcement for Ten's third solo song. The member of NCT, WayV, and SuperM is returning with the single "Paint Me Naked," to be released on August 10 at 6pm KST.
[#STATION]
⠀
🎧 TEN 텐 'Paint Me Naked'
: 2021.08.10. 6PM KST
⠀#TEN #텐 #Paint_Me_Naked#WayV #威神V #李永钦 @WayV_official pic.twitter.com/j5MjFaPEsU

— SMTOWN (@SMTOWNGLOBAL) August 2, 2021
"Paint Me Naked"
The announcement came with a black and white teaser photo of Ten with a sultry wink, lip ring, and his bare torso covered in chains. The song title is written on the edges of the image in a style that is undoubtedly by Ten.
A couple of hours before the announcement, Ten released a cryptic post on his Instagram showing a drawing of a body. It had the classic Ten-twist, being bright with bold colors and letters scattered throughout the artwork.
View this post on Instagram
The WayV member also reposted the teaser image on his personal Instagram, but added his own touch by adding little doodles.
View this post on Instagram
Fans Reaction
Needless to say, Ten's announcement left fans in a craze. In less than two hours, the hashtag, #Paint_Me_Naked was trending on Twitter.
https://twitter.com/glitteryglint/status/1422240817540857860?s=20
i became a fan of ten 2 years ago because i really enjoyed his solo works. there was something unique about him that only a solo project can give justice 😭 i can't wait for august 10, it's finally here! so happy!!!!

TEN SOLO IS COMING#Paint_Me_Naked @WayV_official pic.twitter.com/lByoukIHbk

— ten pabo | LEADER TEN at GDC! (@tenpabo143) August 2, 2021
the three branches of the government: dream in a dream by ten, new heroes by ten, paint me naked by ten.

TEN SOLO IS COMING
⠀#TEN #텐 #PAINT_ME_NAKED#TENSTATION #WayV #威神V #李永钦 @WayV_official #tenlee_1001 pic.twitter.com/7LTWAVWo6L

— yoit, ash. | rest (@bumxuxi) August 2, 2021
Then doing an amazing re-design?! Ten Lee keeps attacking us with talent 😍😍#Paint_Me_Naked pic.twitter.com/zB1OdswJpN

— proud of TEN LEE (@lemnisca_ctus) August 2, 2021
The level of excitement I have over this is for real indescribable. I seriously cannot wait for his new music, all his new choreo and to see him in the spotlight just like he deserves!!!!!

TEN SOLO IS COMING! 👏🏼👏🏼👏🏼#TEN #Paint_Me_Naked @WayV_official pic.twitter.com/7Y9jzBEADw

— Melony⁷ (@taesgalaxy7) August 2, 2021
Ten, the Multi-Faceted Artist
This is not the first time Ten has released a solo song. In 2017, SM Station, a project by SM Entertainment to release digital singles by their artists, released "Dream in a Dream," Ten's first digital single. Then, in 2018, SM Station released Ten's second digital single, "New Heroes." In both tracks, Ten immerses himself in his songs. Through "New Heroes" he describes his journey to reach his place as an artist while "Dream in a Dream" is an excellent showcase of his talents as a dancer.
Aside from his stellar vocal abilities, Ten has also proven that his artwork and design capabilities are just as impressive. Ten recently collaborated with apparel brand Represent to create a capsule collection displaying his bold artwork. This solidified his reputation as a designer, and his collection was embraced by fans.
Ten has also proven time and time again why he holds the title of the main dancer in WayV. His dance style is powerful and sharp, combined with an amazing stage presence that makes him shine, whether in a practice room or on the stage.
Whether it's through singing, drawing, or dancing, Ten has proven that he has the whole package and is capable of excelling as an artist. With this new single, his artistry is sure to be on full display.
To keep up with future updates about Ten and WayV, be sure to follow WayV on Twitter, and keep up with EnVi!
Want more WayV content? Check out EnVi's coverage of their subunit comeback, "Back to You," here!
Thumbnail courtesy of SM Entertainment.