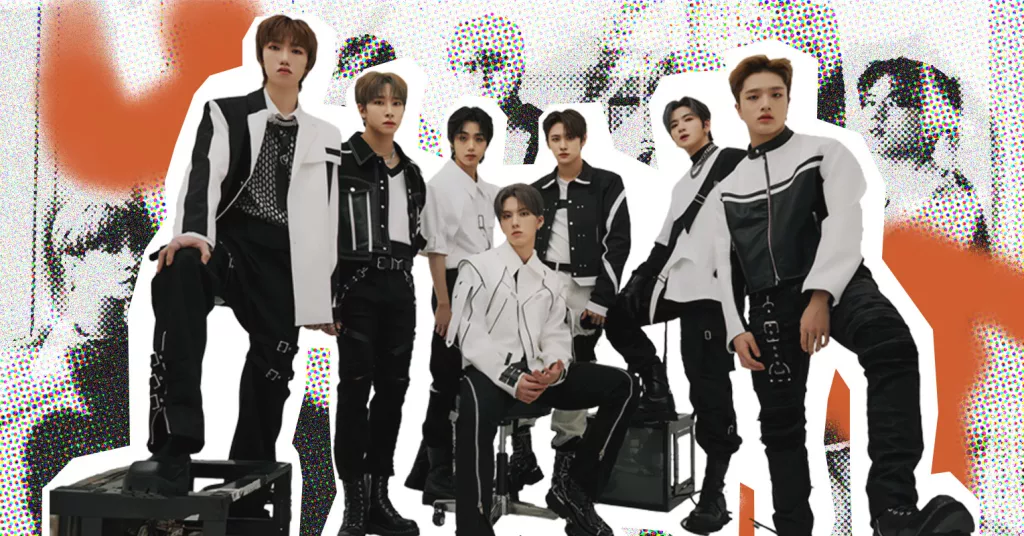 K-pop boy group TRENDZ take on a new sound and concept with their latest single album BLUE SET Chapter. [NEW DAYZ].' The three-track album, which was released on March 15, marked the end of the septet's four-part BLUE SET saga. The musical quadrilogy launched in January 2022 with the groups' debut, BLUE SET Chapter 1. TRACKS. In the BLUE SET saga, TRENDZ share a story about facing and overcoming hardships.
TRENDZ also tackle topics such as making the right choices, the keys to success, being loyal to one's path, and having the courage to face life. Even outside of music, the members communicate with FRIENDZ, the fans of TRENDZ, about important issues. HAVIT, a main vocalist in the group, shared with fans that he believes the memory he has about himself is more important than how others see him. This lesson of self-confidence shines through in TRENDZ's latest album NEW DAYZ, which focuses on the message of breaking the status quo.
In an interview conducted over email, EnVi spoke with the members of TRENDZ about their latest release, what makes them unique, and their future goals.
NEW DAYZ with TRENDZ
The single album NEW DAYZ features the title track of the same name. In the pop-punk song with a rhythm guitar, TRENDZ sing of breaking the status quo and facing their fears. Rapper ra.L reveals "NEW DAYZ" also "tells the story of waking up alone in the dark and escaping an imaginary scenario."
He continued, emphasizing, "Make sure to pay attention to the message that we're waiting for the day when we'll meet again after this dream is over." ra.L also encouraged listeners to focus on the lyrics as it would help understand the group's perspective of the world. He added that he, rapper HANKOOK, and dancer YECHAN worked hard to write the lyrics for the three tracks and that each song has its own distinctive charm.
YECHAN noted the message the members wanted to convey with the album is expressed through the lyric, "I'm waiting for NEW DAYZ!" He continued, "Each person has their own difficulties or hardships but a new day will come for sure. So, please, listen to it a lot because it's an album with a message that we hope everyone overcomes those moments [well]!"
"NEW DAYZ" has a brighter sound compared to the group's previous releases. Dancer and vocalist LEON said that while the group has only shown a powerful visual until now, "NEW DAYZ" shows a free and shiny one. Main vocalist EUNIL added, "When we heard it for the first time, we felt like it represented a 180º turn from the songs we've been producing, so it felt a bit weird for us. We got worried and excited about how fans would welcome TRENDZ's new looks!" However, he said that while preparing for the comeback he thought FRIENDZ would enjoy it.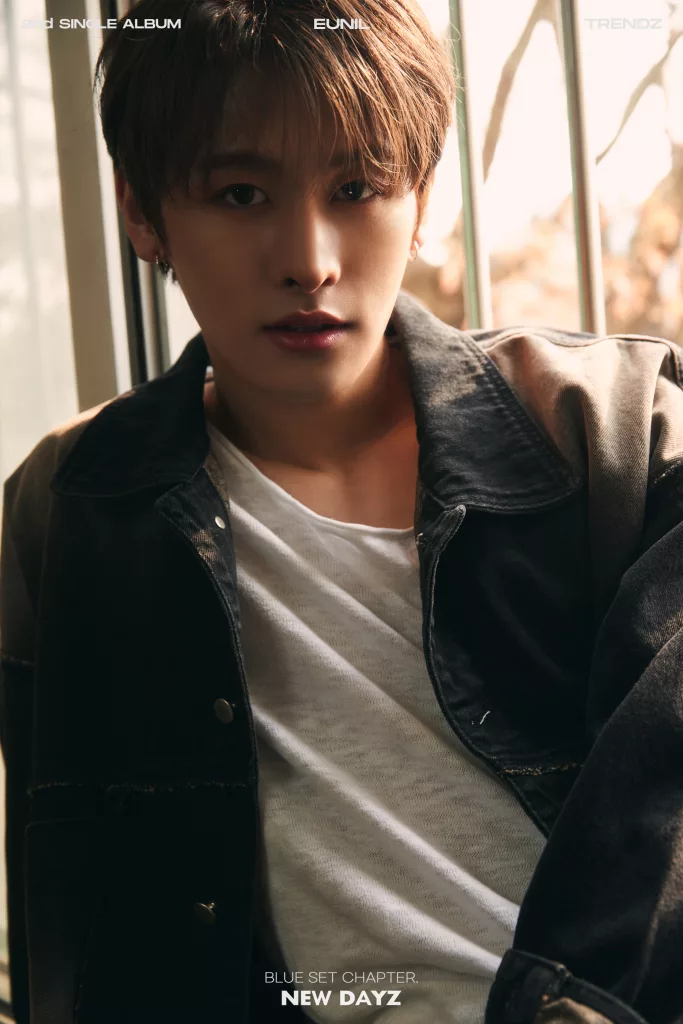 The song is a favorite among the members. HAVIT said it's a song that is his style so it's his favorite TRENDZ song thus far. Both EUNIL and HAVIT noted it's the song on the album that they are most excited to perform.
"Since all the songs we've released so far were strong, it was difficult for FRIENDZ to sing along with us," EUNIL revealed. "But 'NEW DAYZ,' since the first time I heard it, I thought it was a very good song to perform in a concert! If we make a concert with this song, I think both TRENDZ and FRIENDZ will be able to appreciate it with happiness!"
Vocalist YOONWOO said that as the album closes the BLUE SET era, it also represents the wait for a new beginning. He also shared that there were many opinions that the change to an album with different, brighter songs would be good. "That's why we thought "NEW DAYZ" would be perfect to express TRENDZ's unique shine and punk!" he added.
TRENDZ's Acting Skills
Although "NEW DAYZ" released only two months ago, it is currently the group's most-viewed music video with 10 million views. Compared to the rookie group's other music videos—which mainly focus on performance rather than a storyline—"NEW DAYZ" allowed the members to showcase their acting skills. The "NEW DAYZ" video follows the members as they find themselves fighting darkness personified and the harshness of life. However, the members also experience brief moments of joy while partaking in their hobbies such as painting, playing guitar, and having fun with their friends. The seven are able to overcome the grim situation and their fears by supporting each other and staying united as a group.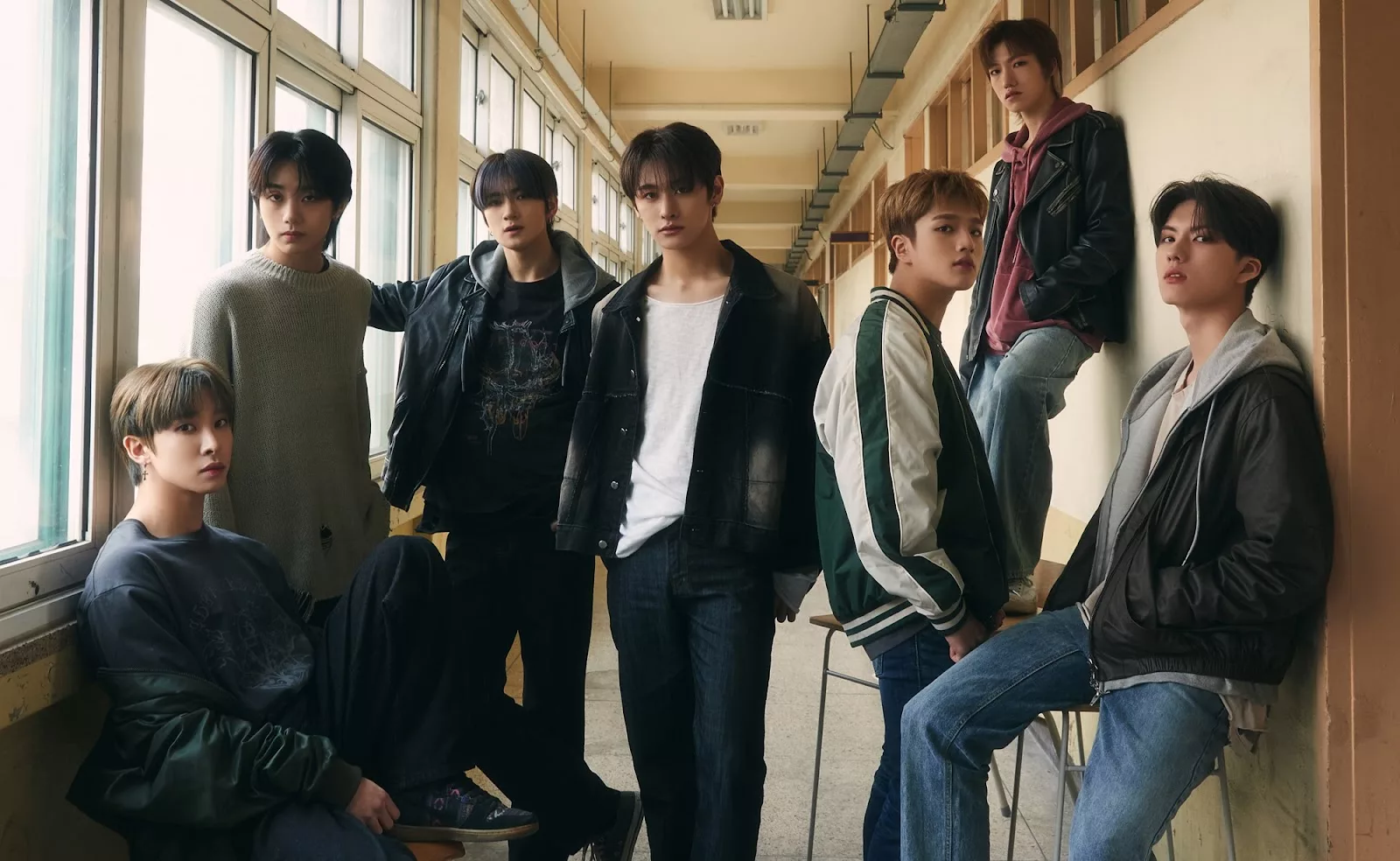 YOONWOO reflected on the experience, telling EnVi, "When we shoot a music video, we do everything focused on the performance but this time we shot it as a drama, so there were some acting scenes. So the shooting of this video highlights the difference when compared to the preparation of our debut album."
EUNIL shared that while he remembers all the action and acting scenes, the most memorable scenes were when the members all sang, partied, and played ball in the school corridors. He added, "When we were recording the scene in which we were playing ball in the school corridor, I really felt like I had come back to my student times. It was so fun that it remained in my memory!" He also revealed that the scene when they were all eating burgers was filmed while ra.L and Yechan sang a Trot song and that they all had a lot of fun while shooting.
YECHAN shared that one of his favorite scenes did not make the final cut of the music video: "I shot a scene in which, after doing the dishes, I danced alone while listening to this song outside a store. I got worried because it was a scene in which I was dancing feeling the rhythm alone! However, contrary to my worries, the older members hyped me up while I was shooting and kept telling me that my movements were very beautiful, so I could finish the shooting happily! Though I was alone, it felt like we were shooting together, so it remained in my memory!"
The Charms of TRENDZ
The group's latest comeback has led to an increase in fans and popularity, as shown in their followers and view counts. The members believe that there are unique charms of TRENDZ that aided their rise to fame.
Leader HANKOOK said he thinks TRENDZ's unique characteristic is the distinct colors of the members' voices, which make TRENDZ's songs richer. Because of this, he added, when you listen to a TRENDZ song, it is easy to immediately tell who's who.
EUNIL, meanwhile, spoke about the group's special performance characteristic: "We came back with a shiny and fun song but, as you can see watching our stage, at the same time that you'll see our free side, we also keep TRENDZ's unique performance strength. This will make watching us even more fun!"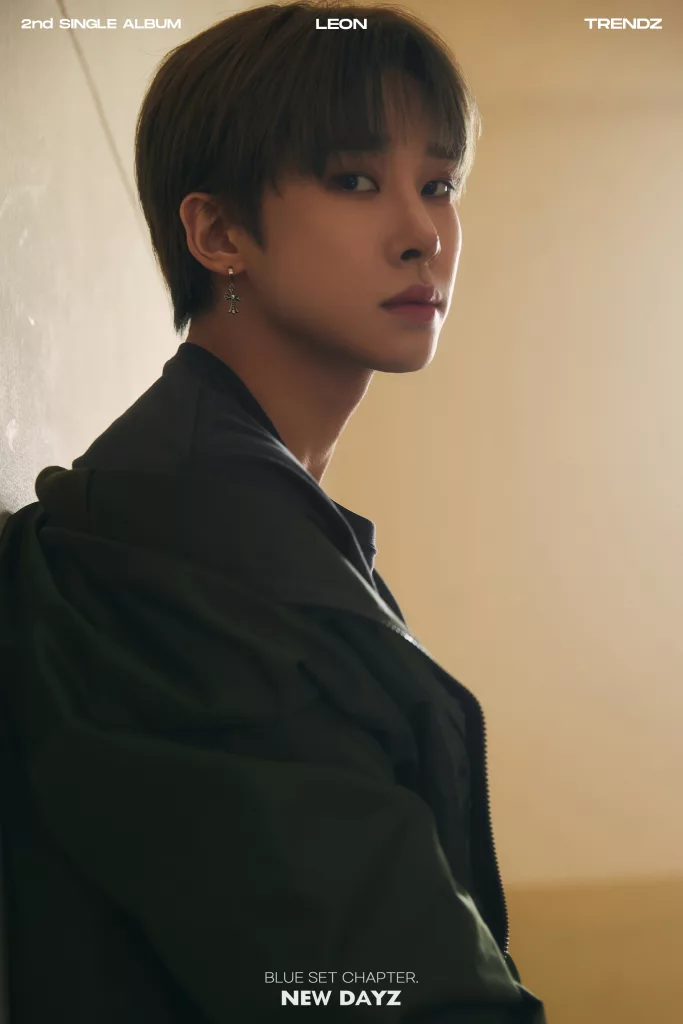 ra.L added that for TRENDZ to reach their current level of dynamic choreography, the members trained hard to stand out for their strong performance. He said, "I think practicing over and over each detail without forgetting anything while we synchronize allows a consecutive improvement of the quality of the performances."
YECHAN expressed that what the members practiced when they were trainees was "not out of the ordinary." He continued, "I think we were able to absorb even the hard performances [well] thanks to our dance teacher that taught us the basic[s] with high intensity."
The members' diligence and attention to strengthening their performance skills paid off in their "NEW DAYZ" performance video, which gained over 375,000 views in two months. The member's dancing abilities also led to recognition from a veteran in the K-pop industry. In March, LEON posted a cover of KAI of EXO's "Rover" on TikTok. The video led to LEON collaborating with KAI to do the Rover Challenge.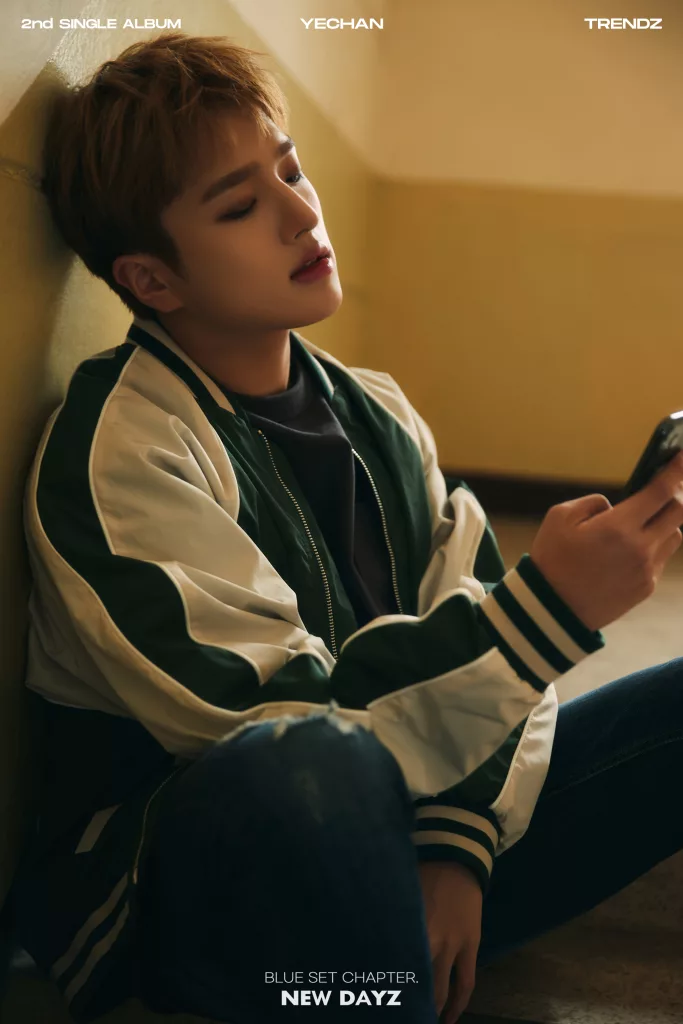 "So, that day, when I greeted him, he told me that he had seen the challenge I'd done and suggested that we could make one video together," LEON revealed about the unexpected collaboration. "My feeling at that moment was…I got really, really happy!!"
The "world-class performer" also filmed a TikTok with YOONWOO and HANKOOK, where the three artists do the "Rover" and EXO's "Love Shot" choreographies with "NEW DAYZ" in the background.
TRENDZ and their FRIENDZ
The members voiced their goals for the remaining half of 2023 and gave their well wishes to their fans.
HAVIT hopes for "TRENDZ to become known by the public as a very good group and to be remembered with a good image by anyone." HANKOOK would like for the group to "have a representative song that comes to people's mind when thinking of TRENDZ." YOONWOO also said the group's goal is to "get to the top 100 of the music charts."
HAVIT and ra.L both want to have more activities abroad to meet international fans. HAVIT assured their international FRIENDZ, "We'll definitely see you. So, please, wait a little bit more. ♥"
The seven members then sent their praises, love, and gratitude to FRIENDZ all around the world. EUNIL said they will all do their best to become a source of strength for FRIENDZ, just as the fans have been for members. YECHAN expressed, "FRIENDZ can do anything well! So, if you tell us to do anything and call us from anywhere, we'll run and fly all the way there!"
"I'd like to say that we're giving our best in everything, just like FRIENDZ give us their best," YOONWOO reflected. "Though there are some points to improve, I think we can overcome our limitations if we always do our best with FRIENDZ. If you trust and wait for us, we'll certainly repay you."
FRIENDZ, and casual listeners alike, can stay up-to-date with TRENDZ by following them on Instagram, Twitter, and TikTok. The members also use the group's official website and Fancafe.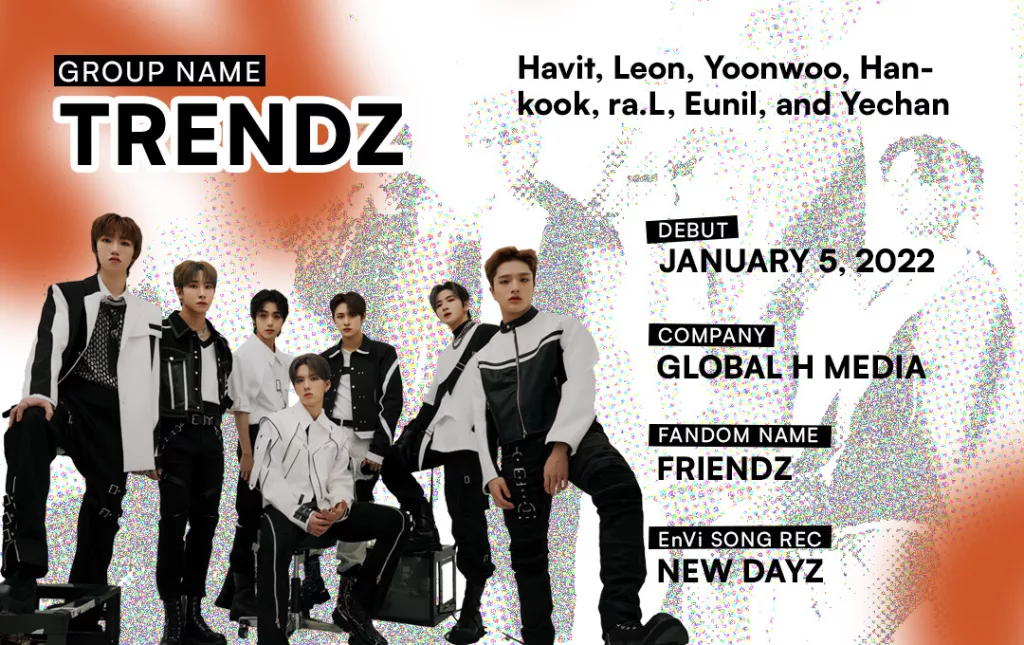 Want to discover more music? Read all about Chinese American EDM artist Elephante here.