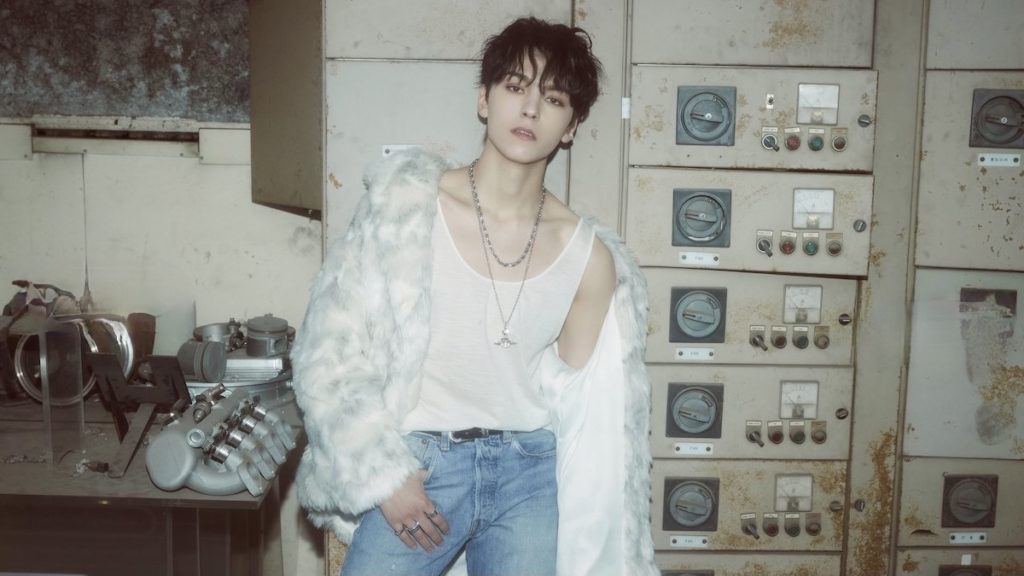 Grab your eyeliner and some headphones to tune into "Black Eye," the latest mixtape by Vernon of SEVENTEEN. On December 23 at midnight EST, Vernon's latest solo project was released. The rapper has explored various genres, from hip-hop in his single "Lotto," featuring Don Mills, to his hyper-pop collaboration with Charli XCX on the remix of "Beg For You," with Rina Sawayama. Unafraid of experimenting with new sounds, Vernon ushers in his pop-punk era with "Black Eye."
K-pop Goes Pop-punk
Knock, knock, the early 00's are back in the form of "Black Eye." Opening with wavering guitar feedback, the track quickly adopts a rhythmic drumbeat with steady guitar strumming. Channeling the influence of iconic artists such as Avril Lavigne, blink-182, and Boys Like Girls, Vernon embraces a classic sound that suits the raspiness and fullness of his vocals. Pop-punk is a genre for mavericks, it unites the misfits who go against the status quo — which is exactly what "Black Eye" does. Vernon captures the desire to break out of society's standards as he intensely sings, "I'm on my worst behavior / How you like me now? / Put a muzzle on me / I'll spit in your mouth."
"Black Eye" is introspective, voicing deeper and somewhat self-destructive thoughts as Vernon sings, "'Cause you can't save me from my sadness / No, don't save me." Despite having a consistent upbeat energy throughout the song, Vernon utilizes his voice to express the weight of the emotions within the lyrics. Full of anthemic spirit, "Black Eye" reaches its high during the outro as Vernon shouts with chants layered in the background, wrapping up with a quintessential pop-punk feel.
The track's music video matches the vibe of the pop-punk scene as Vernon is seen with messy hair, sporting eyeliner, and exuding rambunctious behavior as he destroys items and jumps atop a car. A grainy filter is layered over shaky camerawork as Vernon headbangs to the beat, adding to the energetic air of "Black Eye." To top it off, the music video even pays homage to Avril Lavigne's "Bite Me."
A Promising Future
Vernon's latest creative endeavor highlights his versatility as an artist. Covering a variety of genres, he fully embraces new sounds, appreciating their roots while adding his own unique touch.
To keep up with what he does next, make sure to follow his Instagram, as well as SEVENTEEN's official Instagram, TikTok, and Twitter. "Black Eye" is available for streaming on Apple Music, Spotify, YouTube, and other platforms now!
Want more SEVENTEEN? Check out our guide to Hoshi's sneaker collection here!