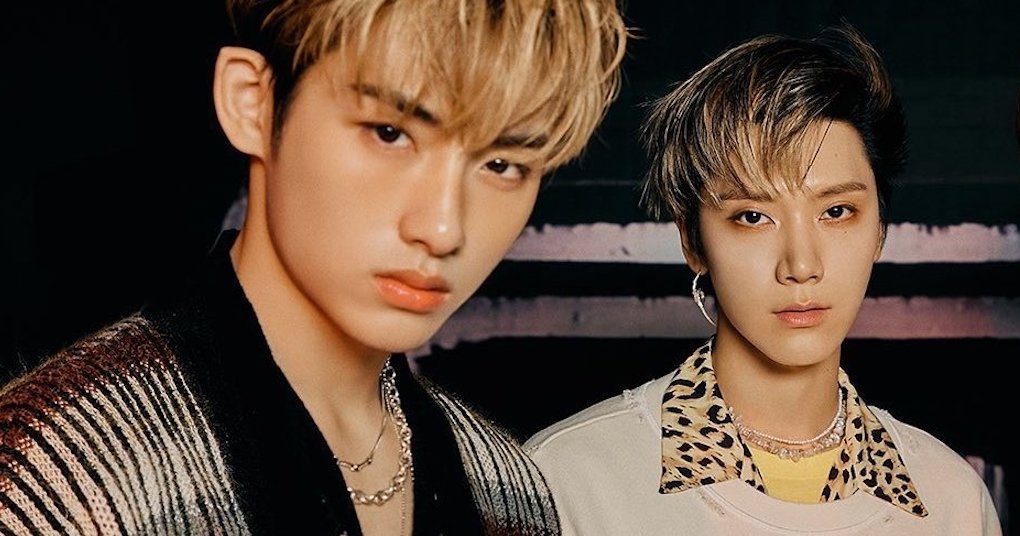 In the midst of Shanghai Fashion Week, the sportswear brand Skechers held its fashion show at Taipinghu Park. As official ambassadors of the brand, WayV's Ten and WinWin were in attendance. Sitting in the front row, the pair caused a media frenzy at the arrival.
#WayV's #WinWin and #Ten for Skechers show at Shanghai Fashion Week pic.twitter.com/u8j0ip0DVm

— c-drama tweets (@dramapotatoes) October 13, 2021
Shanghai Fashion Week
​​Following the four major fashion weeks in the world, Shanghai is currently holding its own fashion showcase. WIth the main theme of "Fashion is Now," the event opened up on October 8 and will continue to unroll till October 16. Organized by the Shanghai International Fashion Center, SHFW pretends to blend the urban aspect of the city with its cultural heritage to integrate "local and international visions." 
Ten and WinWin Stole The Spotlight
With fashion season in full force, the American brand Skechers showed its Spring-Summer 2022 collection on October 13. Among other celebrities, the members of WayV, Ten and WinWin, turned up for the show. At their arrival, the Skechers brand ambassadors took the red carpet by storm. 
The idols proved their versatility and star power, dressed in casual sportswear, and even took the time to answer some questions. Discussing his go-to look, WinWin revealed that he prefers simple outfits like a "white t-shirt, outerwear, and small accessories." The singer also shared that when it comes to sports, he enjoys boxing and working out at the gym. Meanwhile, Ten impressed fans with his ease at speaking a fourth language. 
View this post on Instagram
Fan Frenzy
Receiving compliments left and right, Ten and WinWin became the main topic of conversation across online platforms. With fans promptly taking to the internet to gush about their idols, the hashtags #TEN_SkechersSHFW and #WINWINxSkechersSHFW quickly trended on Twitter. 
TEN AND WINWIN SEATED AT THE FASHION RUNWAY

TEN IN BLOOM SKECHERS #TEN_SkechersSHFW pic.twitter.com/RojeN5RjgG

— ً (@tensfeed) October 13, 2021
Winwin sideview supremacy 🔥🙂#WINWINxSkechersSHFW pic.twitter.com/xq8N2jXKnP

— DSC (@wwfolder) October 13, 2021
good job, boys!! @WayV_official#TEN_SkechersSHFW#WINWINxSkechersSHFW pic.twitter.com/Gv7P0wMMLl

— ㅊㄹ (@chocotruffie) October 13, 2021
NO DOUBT THIS IS MY TASTE 🔥🔥🔥
TEN IN BLOOM SKECHERS#TEN_SkechersSHFW pic.twitter.com/kSu9wQfvmD

— Jae • ᴛᴇɴ ʟᴇᴇ ᴄʀᴜᴍʙ ᴄᴏʟʟᴇᴄᴛᴏʀ (@J10ncityy) October 13, 2021
c-fans are going crazy over winwin's handsome face, insane body proportions and cute apple cheeks at the same time 😆#WINWINxSkechersSHFW#WINWIN #董思成 #윈윈 pic.twitter.com/7pZLjcb9sD

— ً (@winwincIoud) October 13, 2021
Hashtag #TEN_SkechersSHFW is now trending No.4 on Worldwide trends 🌎 and reach over 100K tweets https://t.co/Hsybmd7yGs pic.twitter.com/BwzBCJ0asr

— TENzenter (@TENzenter) October 13, 2021
It goes without saying that Ten and WinWin stole the spotlight at the Skechers fashion show. Never failing to attract the attention of different brands, the members of WayV are well acquainted with the fashion world. While WinWin is a regular at luxury events, Ten has flaunted his style sensibilities through his own clothing capsule collection. As both singers continue to receive love calls from fashion brands, it is very likely that fans will see more of them in the near future. 
Want to read more about WayV and fashion? Check out YangYang's OOTD Challenge with Anemone here
Thumbnail courtesy of WayV on Instagram