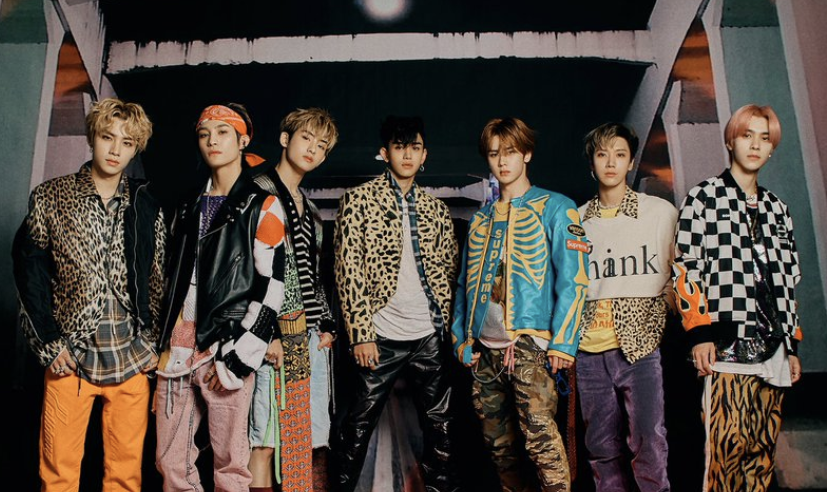 By Mafe Ramos | @singularityjem
On March 10, 2021, WayV, NCT's Chinese sub-unit, released their third studio mini-album, Kick Back. Containing six songs with catchy beats, outstanding vocals, and powerful raps, the group came back stronger than ever.  
An hour before the official release of the album and music video, the group shined on stage at their online showcase, performing tracks from their previous releases and three brand new songs from Kick Back.
Opening up the show with their 2019 breakout track "Take Off," the members exhibited an intense performance, showing their charisma and powerful vocals. Wearing their iconic outfits from the music video, it was reminiscent of how much they've grown as a group.
?Watch #WayV_Kick_Back Show Case via these links!?
SEE YOU SOON!!!??

⏰2021.03.10 7PM(KST)

Twitter ➫ https://t.co/XEfsLBfSCx
Youtube ➫ https://t.co/YTzclvgngc
VLIVE ➫ https://t.co/w8mAB05qpl #WayV_Kick_Back #WayV의_킥백#WayV #WeiShenV #威神V

— WayV (@WayV_official) March 10, 2021
WayV showed their fluid movements and versatility with a performance of two other previous releases. "Bad Alive" from their first full album, Awaken The World, and "Nectar" from NCT 2020's Resonance, all in different black and white outfits.
i need more of WayV's showcase pleaseeee but okay FINALLY THEY ARE COMING BACK CHECK OUT KICK BACK !!!#WayV_KickBack #WayV_KickBackShowcase #WayV_Kick_Back pic.twitter.com/eyfQ4toxug

— mark mark mark mark (@enentuanzy93) March 10, 2021
The boys later returned in black suits to talk about aspects and choreography of the comeback. Each member explained their wish to express their true feelings with fans through the album and highlighted favorite parts.
"'Kick Back' was the most demanding song because the chorus part was the most difficult one. It's the highlight of the song so we had to sing that part very intensely," said youngest member YangYang. 
Kicking it off with a new stage, the group performed the first song from the new album "All For Love." Described as a catchy trap, R&B song reminiscent of a sentimental night.  
hendery's intro for All For Love! #HENDERY #黄冠亨 #헨드리 #WayV #WayV의_킥백 #WayV_Kick_Back pic.twitter.com/z9GzbEqV0L

— ari ✿ (@HENGC0RE) March 10, 2021
Up next was the member's favorite track, "Action Figure" the song features a brass instrumental sound and the group showed a charming stage with unique choreography. Lucas describes the lyrics as, "Wanting to give hopes and dreams to others even though the reality is harsh."
The group changed into their fourth outfit of the night which included a color palette of black, white, and silver to perform the title track of the album "Kick Back," an R&B song with a catchy melody. The stage incorporated a powerful combination of moves and an energetic dance break. 
Kick Back feels mature yet there's a playful side to it, especially the choreo, like both the song and the choreo are so addicting ㅠㅠ it makes me feel excited with their energy and stage presence… really an addicting song, I love it a lot ㅠ as expected from charming WayV ?

— Dyva? (@captainuwu) March 10, 2021
WayV closed the showcase showing their gratitude, love, and support to WayZeNi and challenged them to create a dance cover video of "Kick Back."
Want more of WayV's performances? Check out their stage during the SMTOWN Live concert here!
Thumbnail courtesy of SM Entertainment