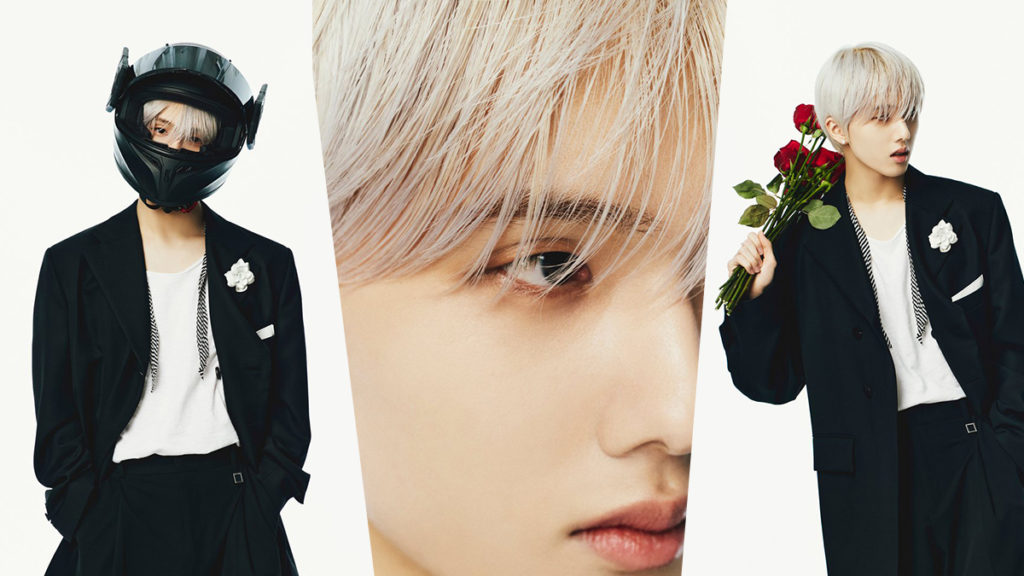 NCT DREAM's second full-length album, Glitch Mode, is coming! With the Dreamies once again returning, they are set to show their new charms in the upcoming era. To celebrate, we're taking a look back at Jisung's journey, from his predebut days, his skills, to his interactions with fans.
Child Star-Turned-Idol
From a very young age, Jisung has had a large array of performing experience. In a DIVE Studios interview with Eric Nam, he recounted how his career came to be. "As a child, I really had no confidence in myself," he admitted. After a suggestion from his kindergarten teacher, his mother enrolled him in a dancing school, which he grew to love. His interest in dancing professionally thrust him into TV show opportunities, and in 2013, he was announced as an SM Rookie. Jisung quickly gained attention for his commendable dance skills. In 2015, he made a cameo in the music video of "Champagne," a solo track by U-KNOW of TVXQ.
All in the Name
Notably, Jisung shares his name with the renowned former soccer player, Park Ji-sung. This coincidence is referenced in the pilot of NCT WORLD 2.0 (2020), a variety show starring all NCT members. In the show's first challenge, he had to fly a drone to one of the zeros in a 2020-shaped goal. Later, for SMTOWN's 2021 Halloween Party, Jisung planned to cosplay as his namesake, but Park's uniform was difficult to find. As a result, he dressed as Son Heung-min, another well-known Korean soccer player. Further, one of the Hanja characters in his name, 星 (seong/xing), can be read as "star." He refers to himself with the name 星星 in an interview, which can be translated as "little star."
Dancing with the Stars
After debuting as part of NCT DREAM, Jisung had the chance to expand his solo endeavors. In 2018, he took part in the JTBC show Why Not? The Dancer. While he only started to appear on the fourth episode, he used the opportunity to grow as a performer. Not only did he show off his own dance covers, but he also learned new choreographies in the L.A. dance scene. Alongside household K-pop idols like SHINee's Taemin, SUPER JUNIOR's Eunhyuk, and Lee Gi Kwang, Jisung honed his dancing skills.
Crystalline Voice
Jisung strives to be a multitalented idol, and this manifests in his interest in singing. Fans have praised his deep voice in tracks, "Don't Need Your Love," "BOOM," and "Dreaming," to name a few, a stark contrast to Renjun, Haechan, and Chenle's higher tenor. While he had expressed his desire to upload a cover since 2021, this only happened a year later. On his birthday on February 5, Jisung finally posted his first ever cover on the NCT YouTube channel. With a heartwarming cover of IU's "Heart," he proved his ability to win hearts with his voice.
Striking His Own Pose
Aside from gracing the stage, Jisung also featured in fashion magazines. As part of NCT, he has posed for Vogue Korea, ELLE Korea, ESQUIREfine, and many more. The photoshoots incorporated diverse concepts, ranging from luxurious wear, cozy winter fits, to clothes suitable for warmweather. In February 2021, Jisung made his solo pictorial debut with Allure Korea. Celebrating his coming-of-age, the 10-page feature saw him sporting oversized clothing, a blue velvet suit, and a leopard-print sweater. Aside from posing, he discussed his idol career, relationship with other members, and future goals in the accompanying interview.
#얼루어_스타 엔시티 드림 지성의 스무 살 첫 화보#얼루어2월호 #allurekorea #nct #nctdream #jisung #엔시티드림 pic.twitter.com/EynRP2uJ9m

— allure korea (@allurekorea) January 14, 2021
NCTzens' No. 1 Fan
Jisung is known to interact with his fans—NCTzens—a lot. Since his debut, he has posted some selfies and photos of sceneries on Twitter. Later, when SM released the exclusive fan app LYSN and its pay-to-chat feature Bubble, he talked to fans even more. To him, NCTzens are one of his biggest sources of support. "[They] are the people who I definitely need," he said in a post-concert interview. With his overflowing love for NCTzens, it's no surprise Jisung shares a lot about his life with them.
[OFFICIAL/TRANS] 211105 #JISUNG left a comment on fans' NCTzen DREAM Lysn posts (14)

FAN:
I'm jealous of the people whose messages you replied to. They're really lucky.

JISUNG: 😚#NCT #NCTDREAM
Translated by @huangsfjswnls – SM_NCT pic.twitter.com/VreEo2w0wH

— SM_NCT (@SM_NCT_BACKUP) November 6, 2021
jisung came again on lysn board!!🤣

"jisung you showed up on my dream today, you did a finger flick on me ㅠㅠ pls blow (heal)~ it for me"

🐹: 😨 pic.twitter.com/W8yfsag5IA

— ♡ JS ♡ (@fairymochisung) November 18, 2021
A Gift Called Live Stream
Sometimes, social media posts and Bubble chats just don't do it, so Jisung turns to live streams to greet his fans. On V-Live and later the NCT DREAM Instagram, Jisung would occasionally hop on to the platforms to chat. He would share parts of his life with his viewers, from his activities, relationships with other members, and many more. Often, he'd also sing some songs here and there, such as The 1975's "Robbers" and One Direction's "You & I." Many of his live streams are titled "Present," along with a number indicating its edition. Indeed, Jisung's live streams are his precious gifts to fans; a source of comfort and a shared happy memory.
listening to jisung's ig voice live at this hour makes me feel lot of emotions it made me calm & so relaxing it gives me butterflies it makes me want to scream too bc his voice is so??? deep & beautiful??? which is every asteroids' weakness 😭

— ︎#1 jisung enthusiast (@JlSUNGlE) December 4, 2021
As the years go by, Jisung continues to shine. To keep up with his activities, follow NCT DREAM on Instagram, Twitter, and TikTok!
Want to know more about NCT DREAM? Check out our list of top 7 NCT DREAM B-sides here.