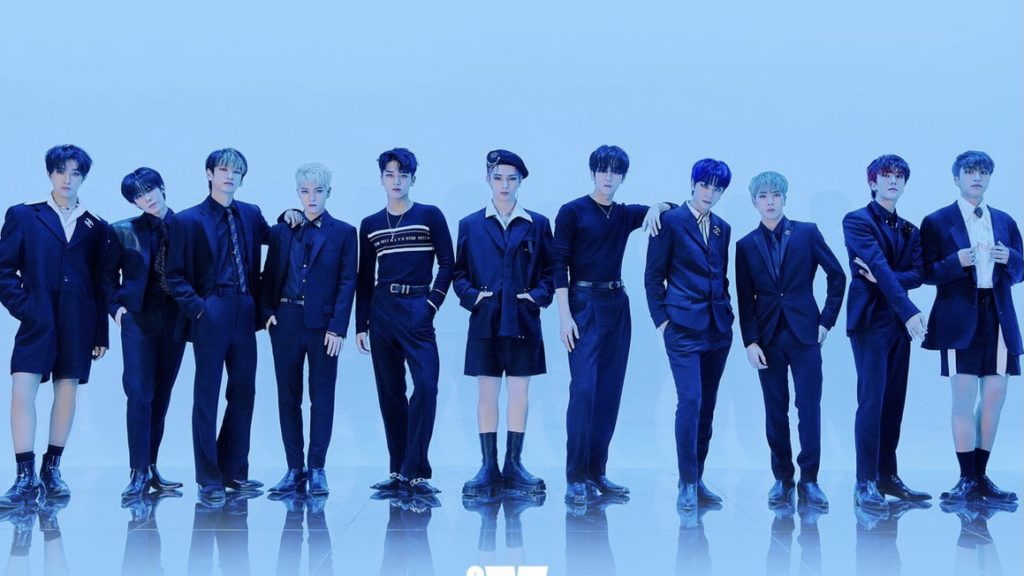 If you have been wondering what's goin' on with Omega X, the answer is simple. Omega X have been preparing for their comeback during the past two months since their debut.
Composed of eleven members from various disbanded groups, Omega X returned to the K-pop scene with a bold statement. Their fans, For X (short for Forever With Omega X), have nothing to worry about. On September 6, the K-pop supergroup released their single album What's Goin' On.
A Powerful Return
After their debut with "Vamos," Omega X are back with a question for fans: "What's Goin' On." This track, written and composed by AnoTHeR and TRACK 9, is an EDM song where Omega X flaunt their resilience.
Pumping up the listeners, the song starts strong as they ask, "Audio check, do you hear me?" The song only builds as they invite listeners to raise their hands and bounce. In a powerful chorus, Omega X confidently brag, "I don't need an airbag, All eyes on O.X." Throughout the song, they boast confidence as they command their virtual audience and let For X know, "we gon' make it."
An Equally Explosive Music Video
Wanted by more than just their fans, Omega X appear to be sought out by authorities in the music video for their edgy track. Starting with subtle whispers, breathtaking visuals, and helicopter noises, the video follows the members as they are on the run. As the song builds, the members become more bold and welcome the danger— a fitting image for a group of risk-takers who have debuted once more to pursue their dreams. 
As the video builds up, more of their explosive choreography is shown. Switching between grungy denim outfits, motor racing ensembles, and army uniforms, Omega X rock their music video showing a variety of styles. 
Baila Con OX in this Fiery B-side
Back with more Spanish, Omega X's b-side track on this singles album is "Baila Con OX." The title of the song translates to "Dance with Omega X." 
Written and composed by HOYAS and AnoTHeR, this song is a hype EDM track, perfect to get a crowd going. Omega X flaunts their linguistic abilities, combining words from Korean, English, and Spanish to make this song. The lyrics are as fun as the beat, inviting "señoras y señores" to dance with Omega X and put their hands up. 
What's Next For Omega X?
In the two months since their debut, Omega X have received a warm response from fans. During their pre-order period, they sold 30,000 copies of their single album. While this is only the start of Omega X's journey, it is evident that For X are looking forward to their return. Fans are sure to enjoy their upcoming promotions. 
Be sure to check out their singles on Spotify and iTunes, and stay up to date with the latest Omega X news on Instagram and Twitter. 
Ready to stan Omega X? Check out our exclusive interview with Omega X and fun Q&A here!
Thumbnail courtesy of Spire Ent.