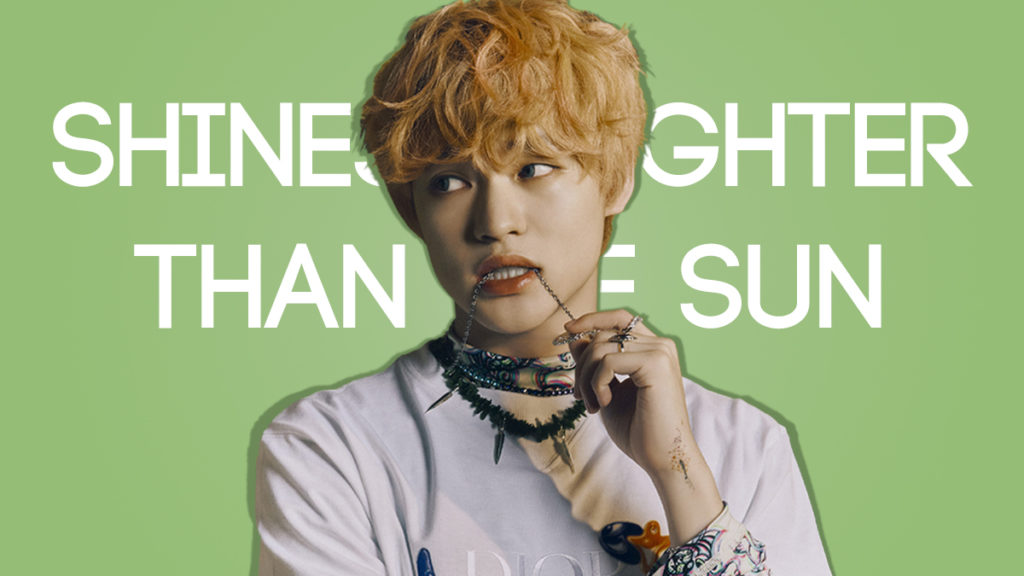 NCT Dream has been in the spotlight since the release of their first full-length album in May, and the fashion industry is starting to pay attention. The group's leader, Mark, has made his impression as a VIP guest for Dior, and now, it's Chenle's turn. Chenle gave fans a refreshing, youthful look for ELLE Idol's July digital magazine issue. 
Solo Pictorial Debut
Chenle is the protagonist of his own coming-of-age film in this luxuriously sweet photoshoot by Mok Jung-Wook. In this digital magazine issue of ELLE Idol, the 20-year-old granted us an eternal summer feeling with looks put together by Ryu Si-hyuk. 
210730 ELLEidol Weibo Update

? https://t.co/PCAajryM6O#ELLEidol X #钟辰乐中国首刊#钟辰乐告夏日书#CHENLE #천러 #辰乐 pic.twitter.com/2SqqI8tizc

— َ (@ZCLFEED) July 30, 2021
Summer 2021 is full of bright colors and bold prints, with Chenle wearing a $360 oversized knit sweater from AMI Paris and pairing it with floral print jeans by Marni. He was also featured wearing Marni's spray-painted cardigan. Contrasting the bright looks, Chenle wore a monochromatic black Valentino hoodie. 
— َ (@ZCLFEED) July 30, 2021
Fans Fall in Love
Showing off his handsome visuals, fans took their excitement to social media to rave over his first solo photoshoot.
ladies and gentlemen, HIM ?#ELLEidol X #钟辰乐中国首刊#钟辰乐告夏日书#CHENLE #천러 #辰乐 pic.twitter.com/9DJnRvBzrQ

— ً (@LOOKSZCL) July 30, 2021
Fans couldn't get enough of his summer "boy next door" look.
WOAH THE MAGAZINE IS CRAZY…… it feels like chenle the lead character moved next door….. it's so pretty #ELLEidol X #钟辰乐中国首刊#钟辰乐告夏日书 #천러 #辰乐 #CHENLE pic.twitter.com/NElW1JTLZI

— sully? (@badasschenle) July 30, 2021
Many agreed that Chenle has grown up well, but were left wondering where the time has gone.
when did he grow up so much ?#ELLEidol X #钟辰乐中国首刊#钟辰乐告夏日书 #천러 #辰乐 #CHENLE pic.twitter.com/xynSeaq3rX

— 하이프 (@chenlehype) July 30, 2021
Staying in the Present
Having been a star from a young age, Chenle is often asked what he would do differently if he could go back in time. He told ELLE Idol, "No matter when in the past you go back to, it'll never be as good as the present." Comparing his life to a video game, Chenle is happy with focusing on the level he's at now, "I'm 20 now, so I'm at level 20. I've reached this high, why go back?" 
Along with reminiscing on how far he's come, he reminded fans to remain present in their own lives, "While you like us, you must do your own things well, we are only one part of you, not your all." Although busy with schedules, Chenle chose health as his number one priority, "Health is most important, nothing is more important than health." 
#ELLEidol X #钟辰乐中国首刊#钟辰乐告夏日书 ?
pic.twitter.com/1AfUpNp52p

— َ (@ZCLFEED) July 30, 2021
As NCT continues to make its rounds in the fashion world, fans are eager to see what comes next from the members. As magazine cover stars, fashion show guests, and brand ambassadors, NCT's future is looking bright as they dive headfirst into their own fashion endeavors. 
Interested in reading more about NCT's fashion influence? Check out Shotaro's feature in Vogue Korea here.
Photos courtesy of Elle Idol.