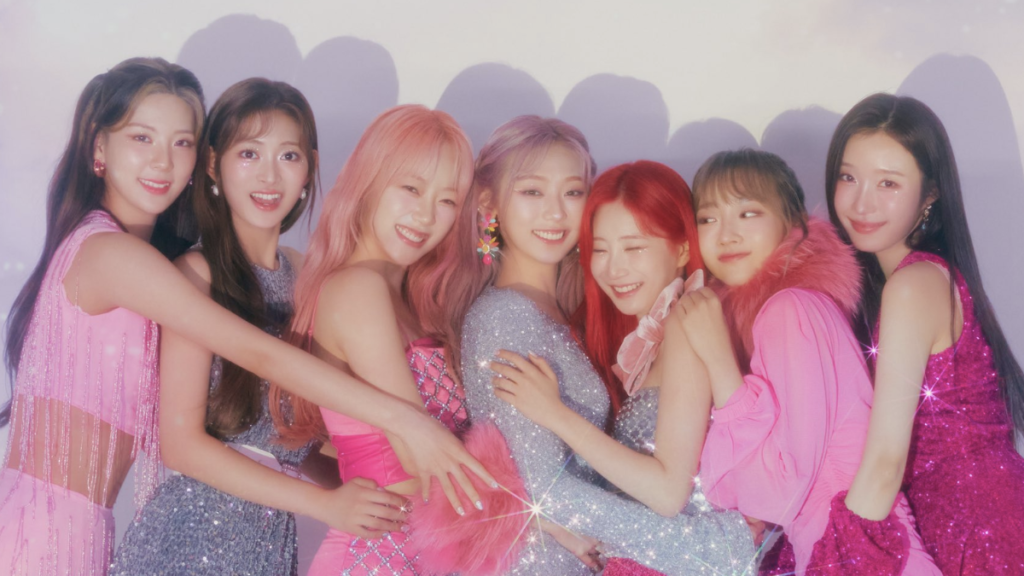 More than a year after their last record, cignature finally returned with their third EP on January 17. The EP, titled My Little Aurora, shows the septet's return to their lighter sound from their earlier releases. Boasting four standout tracks, cignature are back to make an energetic 2023 with My Little Aurora.
The Perfect Moment
cignature returned with the title track "AURORA." The track, written and produced by KZ, Nthonius, and B.O., has cignature's signature sound: energetic EDM with a catchy melody and fun, feel-good lyrics. In "AURORA," the girl group sings of an unexpected encounter with someone that makes their heart flutter. They spend their time with their special person, as they're unsure if they'll meet again. Regardless of their uncertainty, they choose to cherish and live in the moment.
With its upbeat arrangement, "AURORA" has compelling teaser images and a music video to boot. Combining the ever-popular Y2K aesthetic with modern glamor from the teasers, the music video is packed with cool, vibrant colors and sets. After finding out that their television works as a portal, the cignature members travel from their room to a pastel winter wonderland — complete with the titular aurora illuminating the sky.
Dazzling Colors
My Little Aurora begins with "I'm Okay," a track composed by KZ, Kim Tae-Yeong, and DINT, and written by danke (lalala studio). The song smoothly blends guitar riffs reminiscent of early '00s rock and trap hip-hop beats. With the bold message to be confident in doing what you do, the track sets off the mood of the album.
Following "AURORA" is "PALACE," another upbeat song with lively vocals and 8-bit game sound effects. In the song, the members invite their listeners to come play in their palace and free themselves of any worry.
The EP ends with "PARADE," which has an edgier vibe compared to the other songs in the album. Its hypnotizing brass beat and the members' bright voice create an exciting contrast. As the song comes to an end, the EP's bustling positive energy remains.
What's Next
To promote My Little Aurora, cignature are set to perform "AURORA" on television and web shows, including Music Bank and Stone Music Entertainment's In The Studio. Follow them on Twitter and Instagram to be updated with their activities!
Looking for new music to start the new year? Check out our coverage of K-pop superstars TAEYANG and Jimin of BTS' collaboration, "VIBE," here.