Season after season, Maria Grazia Chiuri reinvents the French luxury house of Dior taking inspiration from art, craftsmanship, and women. The brand's Cruise 2023 collection was no exception. To unveil her latest creations, Dior's Creative Director gathered the high fashion elite in Seville, Spain. Luxury and Spanish tradition were in order.
Dior's Quest for Women's Empowerment
If there's a common thread connecting Maria Grazia Chiuri's collections at the helm of Dior, it is her commitment to empowering women. For the Fall–Winter 2022 collection unveiling, Chiuri set the runway against a backdrop of female portraits by Mariella Bettineschi. Fittingly, the art installation was titled "The Next Era." The Creative Director then reprised her (Pre) Fall 2022 collection and took it halfway across the world. In Seoul, South Korea, Chiuri presented an homage to sisterhood at the prestigious Ewha Womans University, honoring the female figures behind Christian Dior's success. Now, in Seville, Dior celebrated the "unshakeable friendship" with Spain by staging a 2023 Cruise collection that exalted Spanish culture and recognized the career of flamenco dancer Carmen Amaya.
Dior Cruise 2023
Held at the iconic Plaza de España on the same day as the Corpus Christi celebrations, Dior's Cruise 2023 paid tribute to Spanish heritage, craftsmanship, and the ties the brand has cultivated with the country since the 1950s. In videos published ahead of the show, Dior offered a glimpse of the inspirations behind the collection and the brand's partnerships with local artisans.
At the show itself—which opened with a flamenco performance—Andalusian tradition and Dior's vision mixed to create an ode to Seville. From religious rituals to dance, the collection highlighted the city's culture and icons. Traditional metalwork, fabrics and embroideries used to dress Madonnas, and leather techniques from equestrian gear were incorporated into outfits that fused Andalusian garments and high-end luxury. "Echoing these inspirations, the looks evoke, for example, the Duchess of Alba, a legendary character, horseback riding with Jackie Kennedy," Dior said. Likewise, the clothes were reminiscent of the flamenco gear popularized by La Capitana, Carmen Amaya, who is recognized as the trailblazer of Spanish dance.
Throughout the show, pieces embroidered by Jesús Rosado Atelier with gold and silver yarns were accessorized with jewelry created by local goldsmiths Orfebreria Ramos and fans elaborated by the famed Abanicos Carbonell—the oldest hand fan factory in Valencia. Lace dresses, fancy torero jackets, and Cordobes hats served to introduce Seville's savoir-faire to the world of high fashion. Recognizing artisans' workmanship, Maria Grazia Chiuri told WWD, "I want to come back because I would also like to continue the collaboration for haute couture pieces, because they [artisans] have a really incredible manuality and also artistic taste."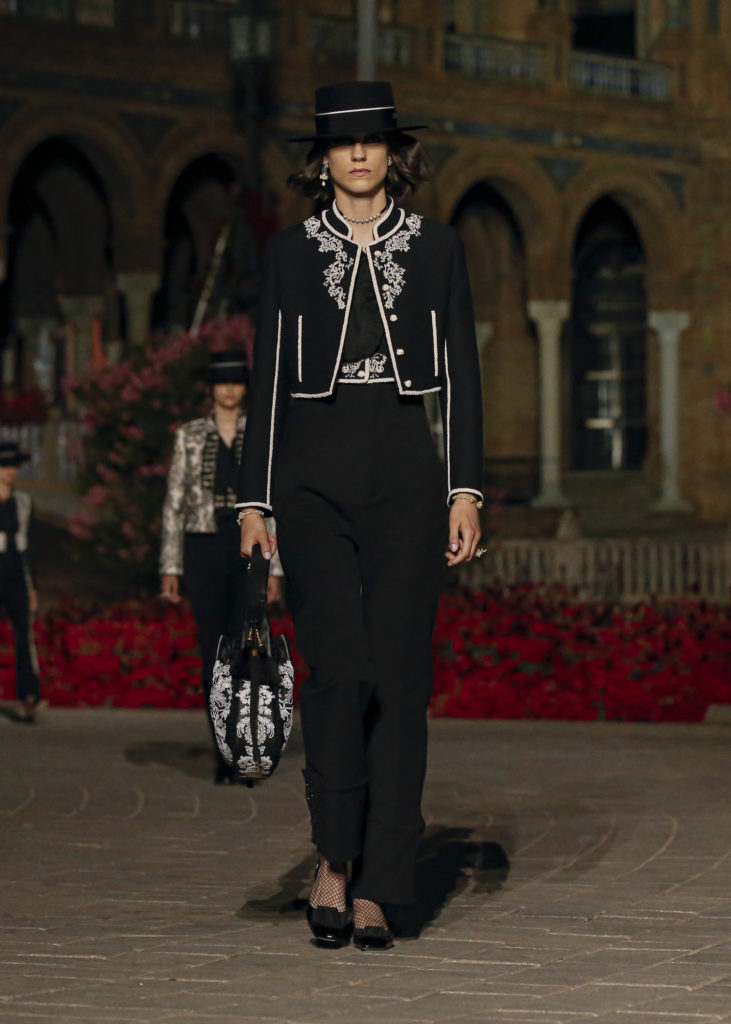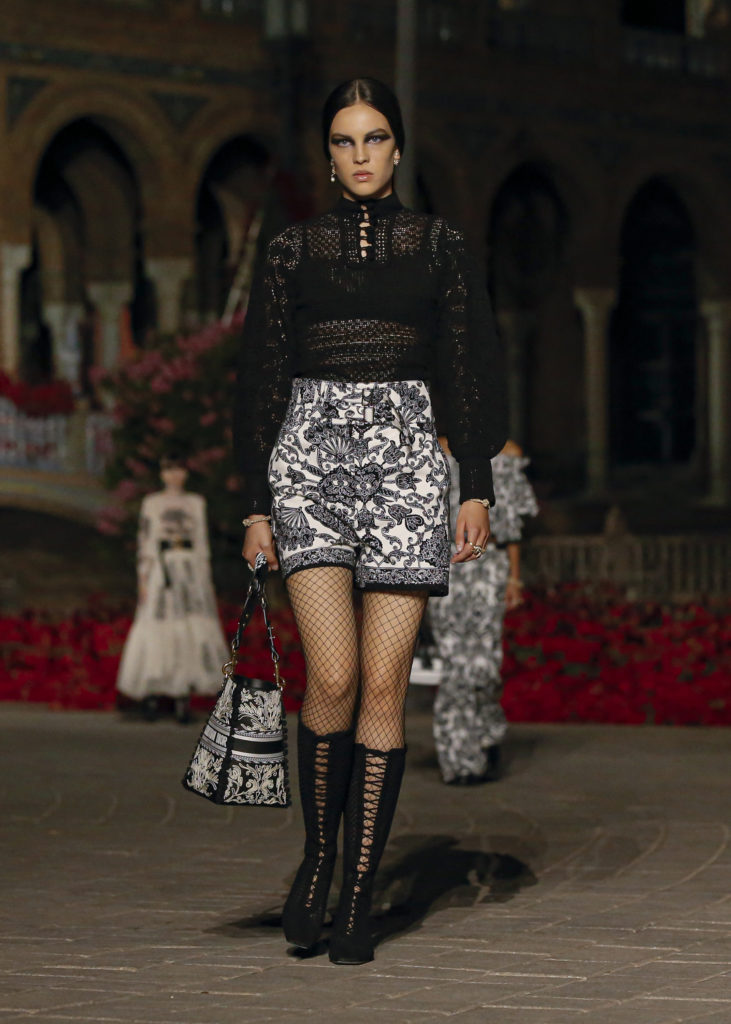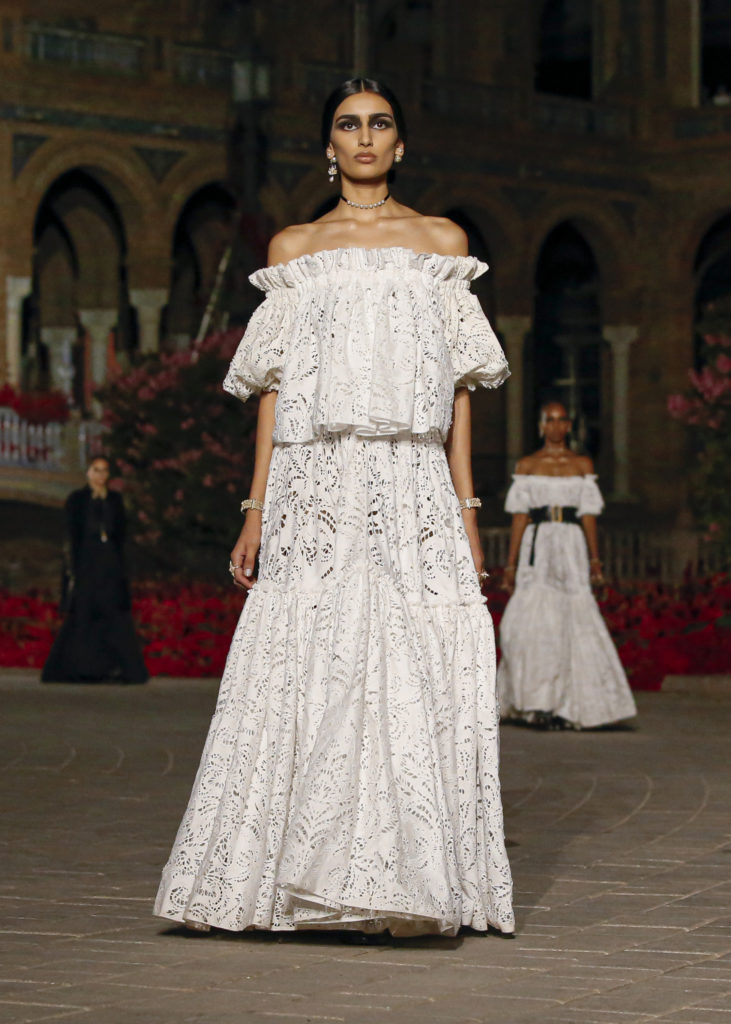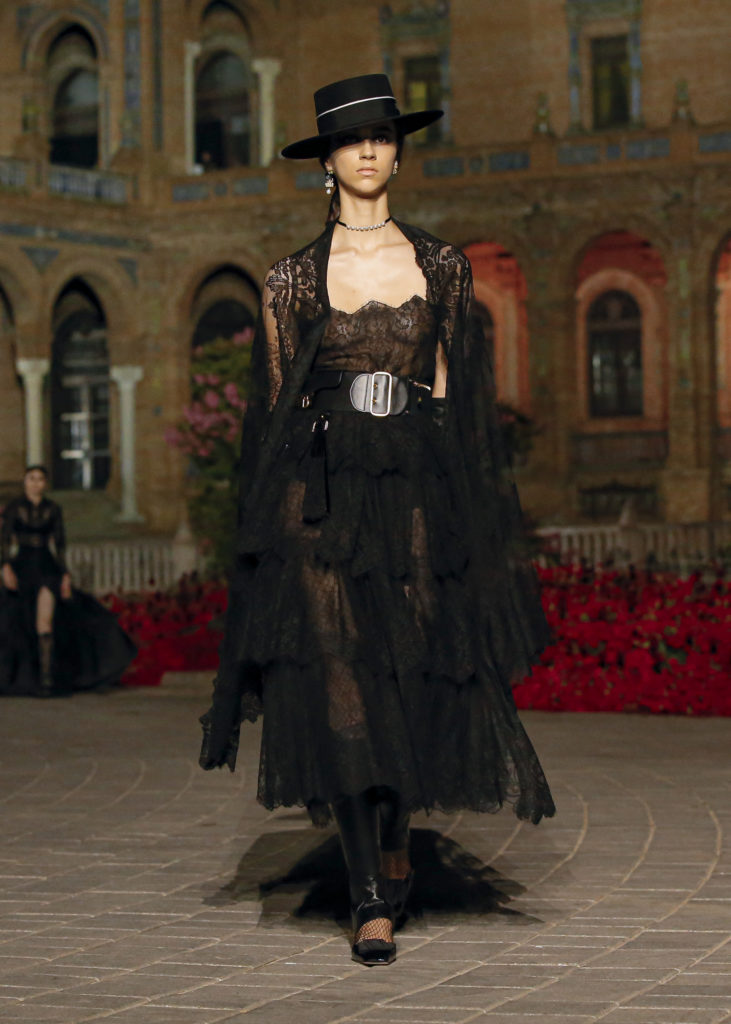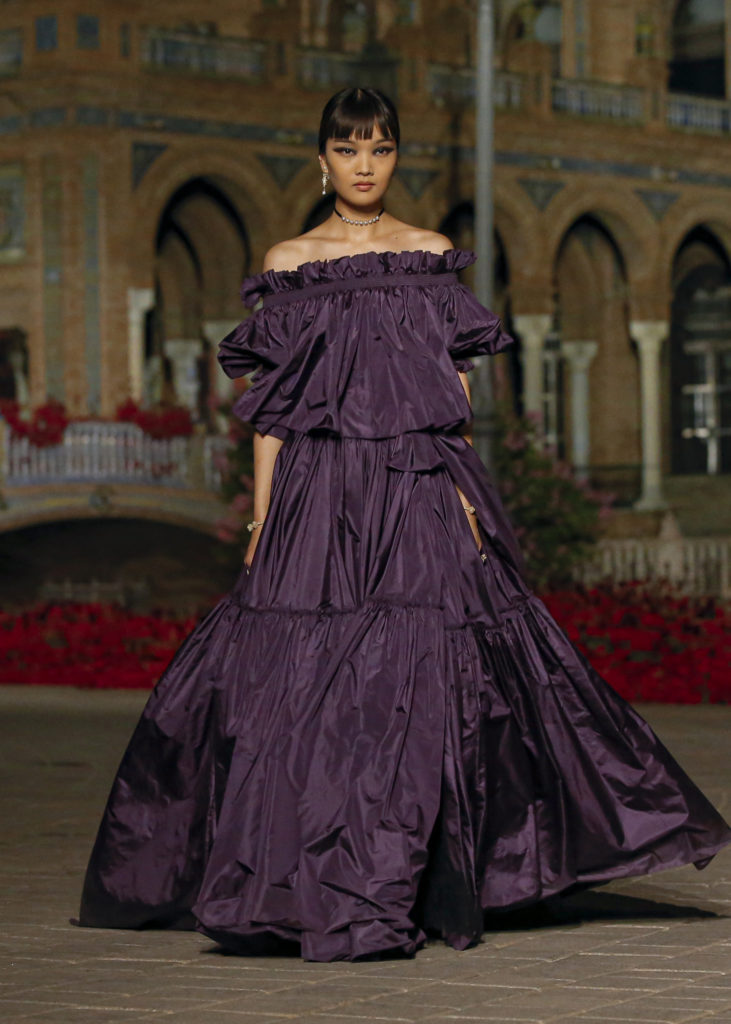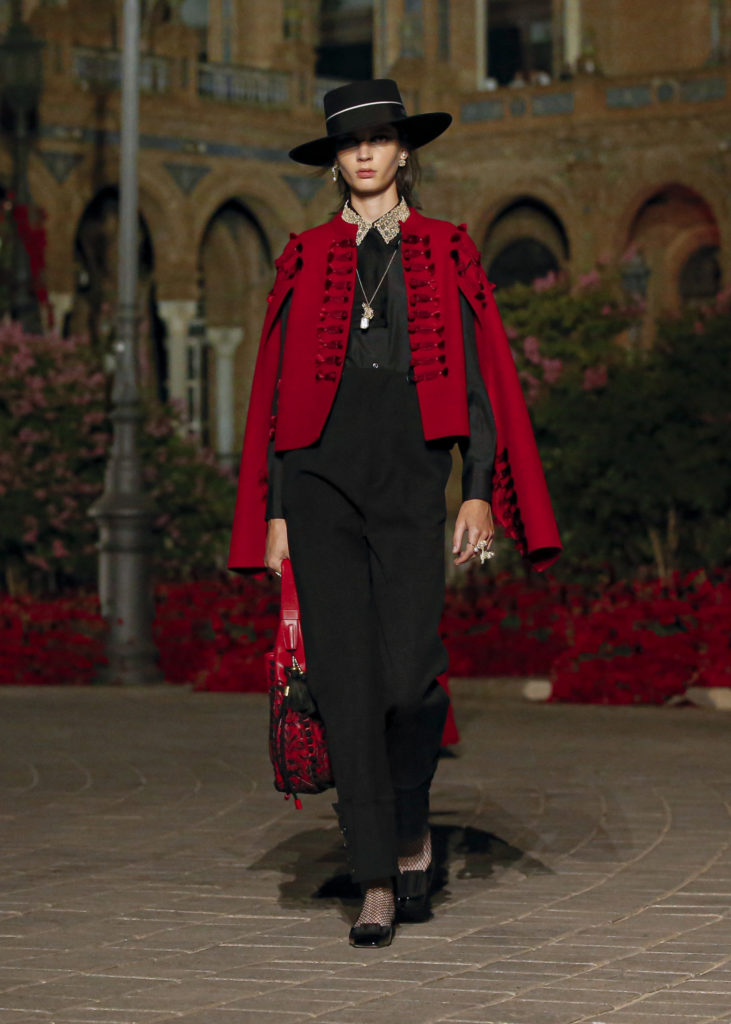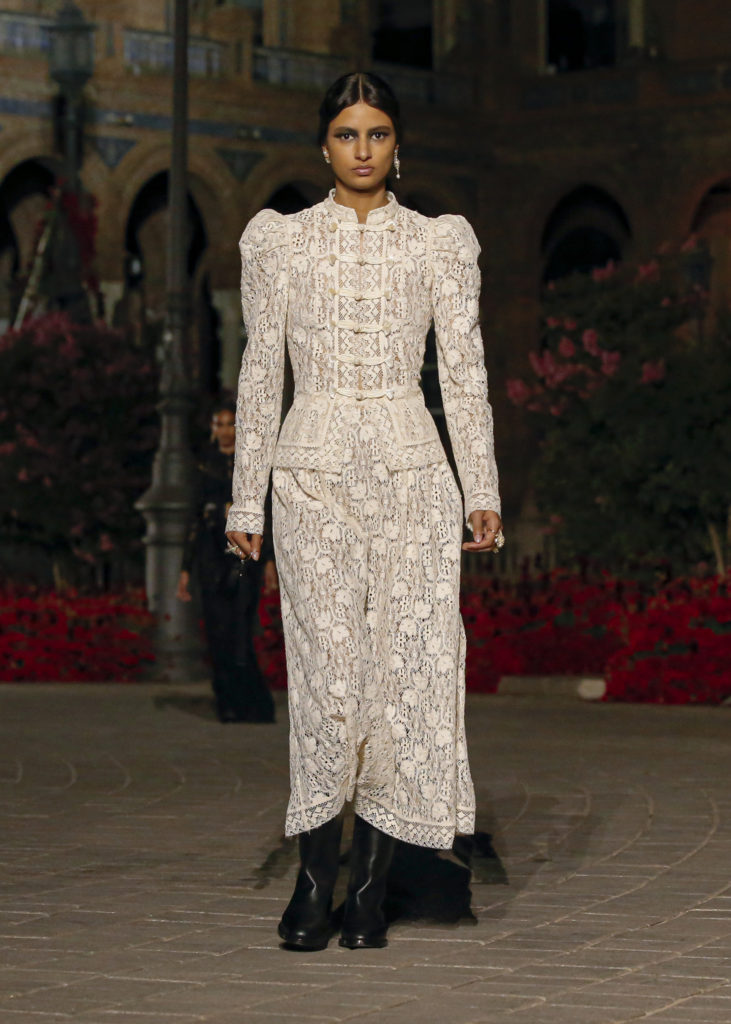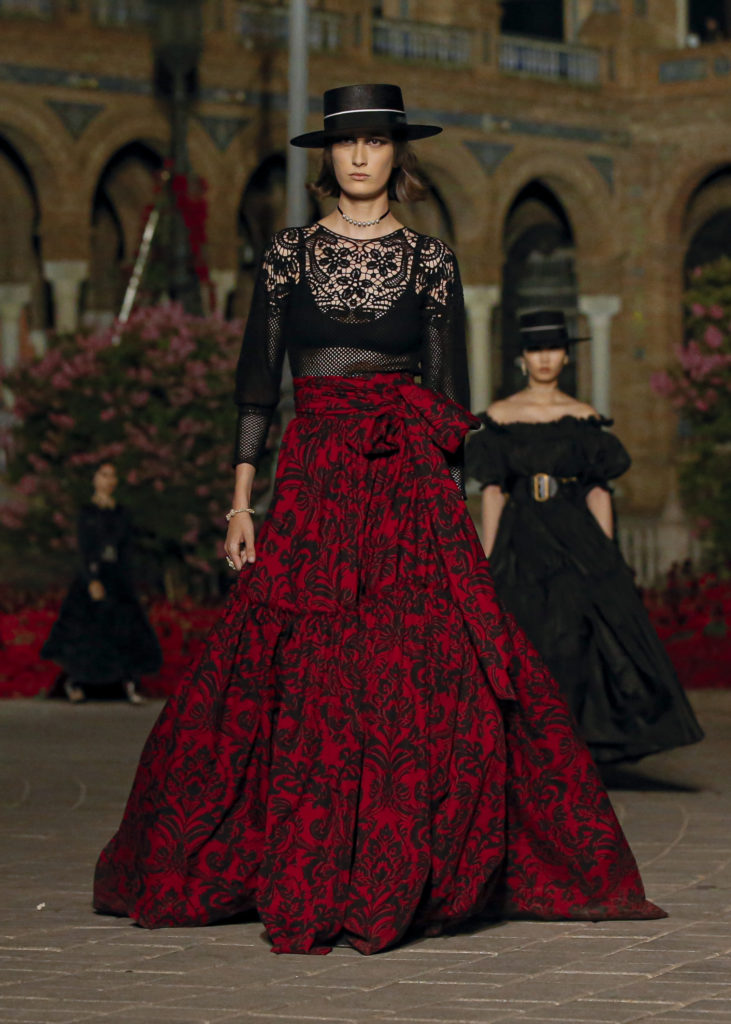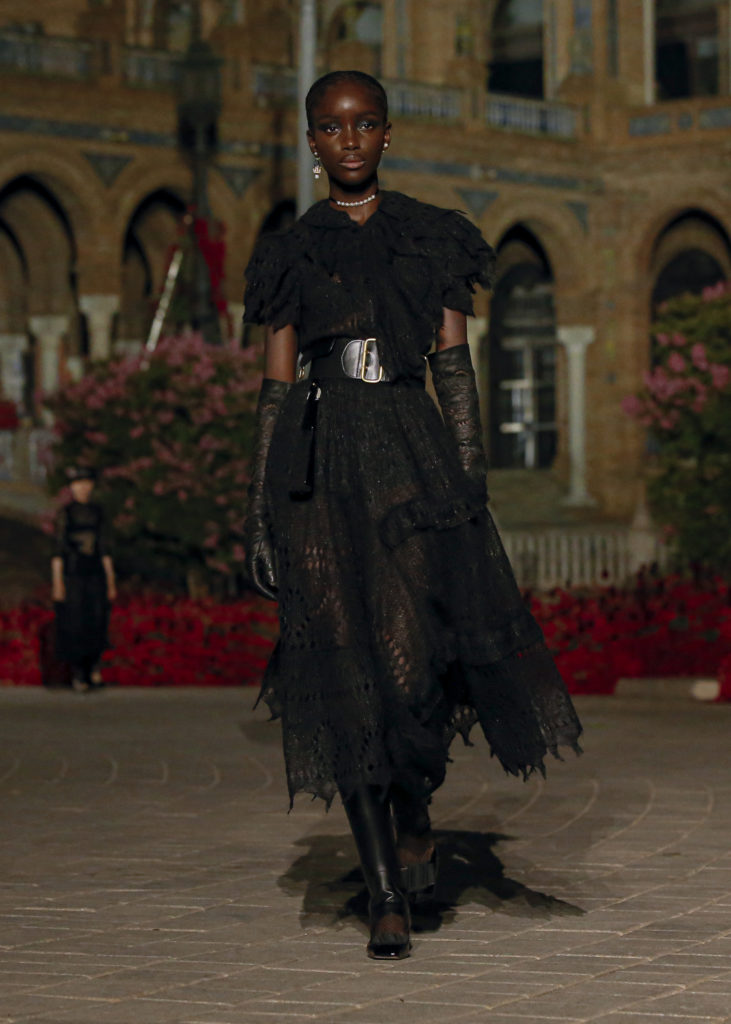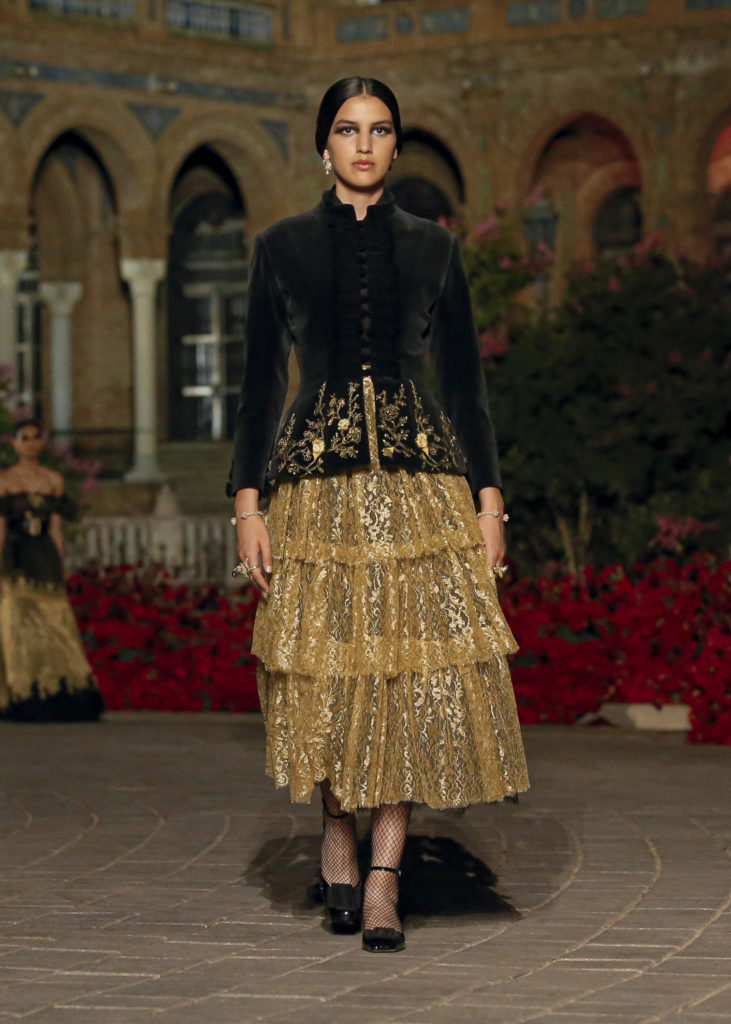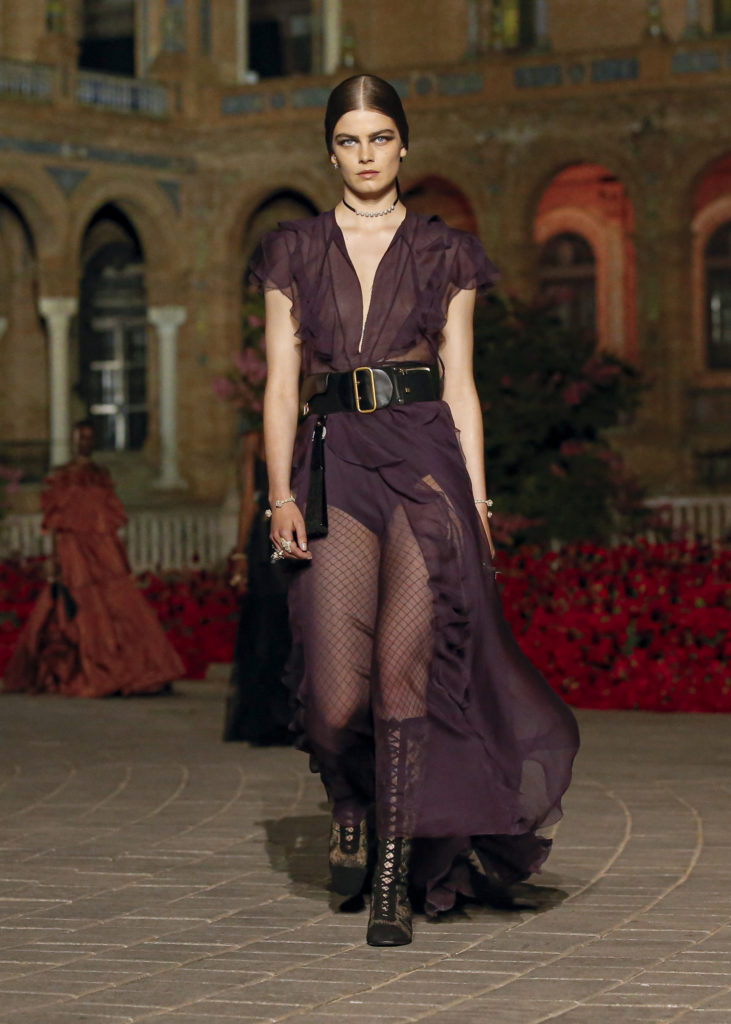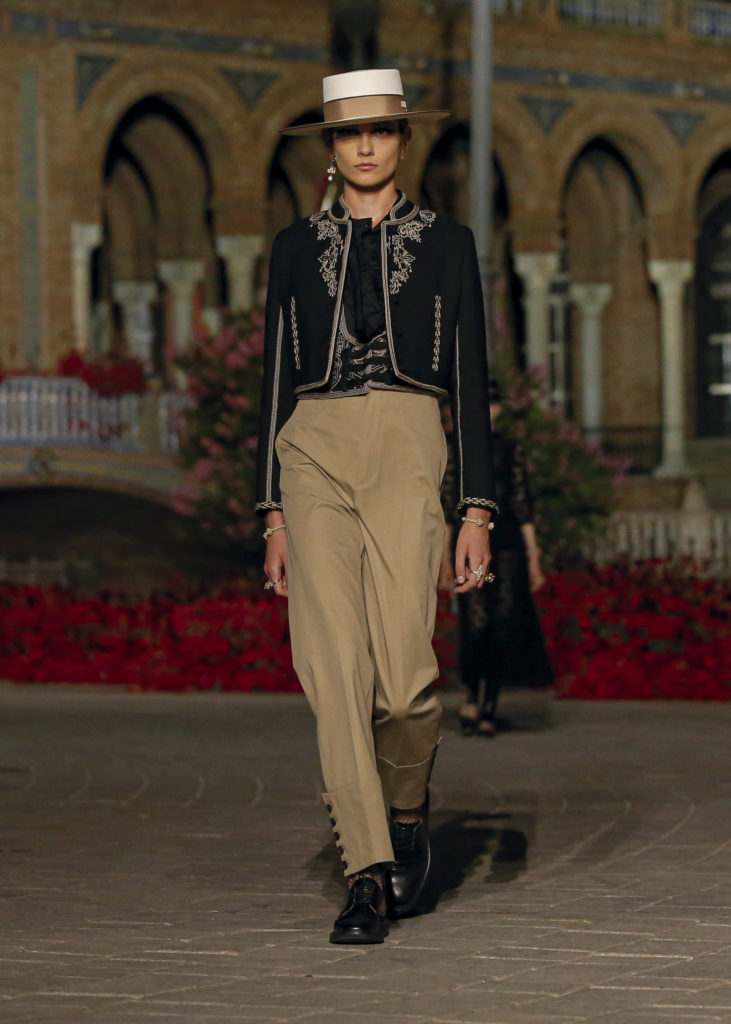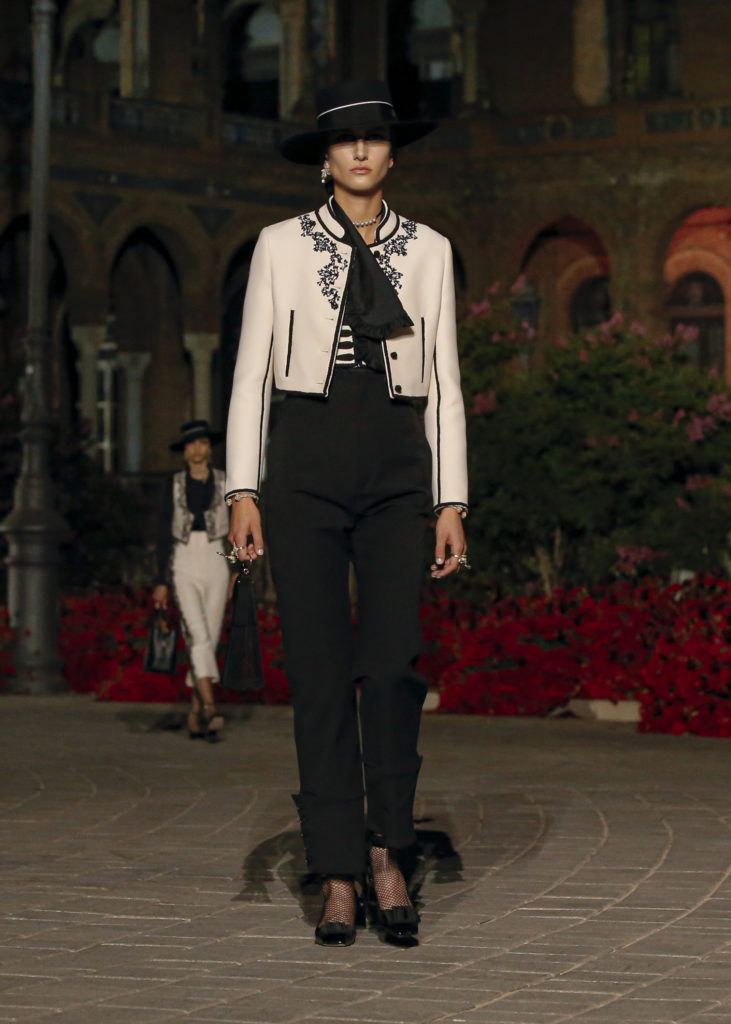 Images courtesy of Dior
A-List Attendees
Ahead of their show, Dior received heavy coverage from Spanish media. With thousands of people anticipating the first event of this kind in Seville, Dior reunited influencers, fashion insiders, and executives around the city's biggest 20th-century landmark. Despite Spain's current heatwave, friends of the house stepped out in Dior looks to attend the fashion show. Among the attendees were models Jeanne Damas and Laetitia Casta, British singer Celeste, and influencer Chiara Ferragni.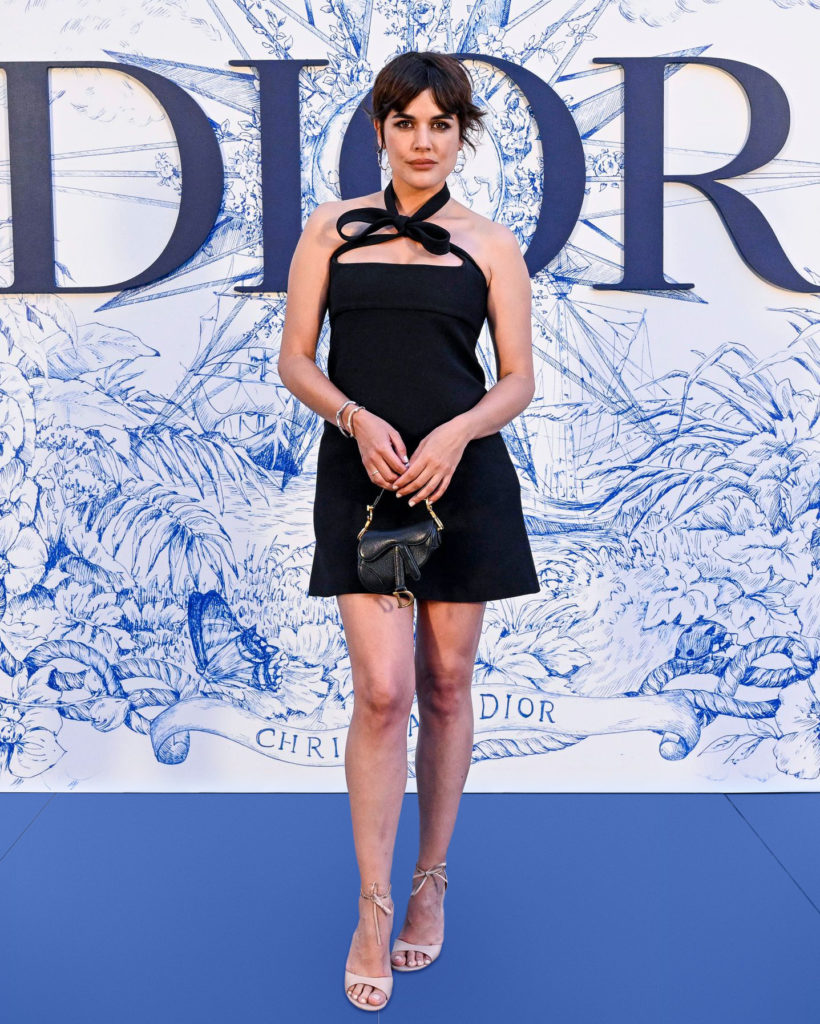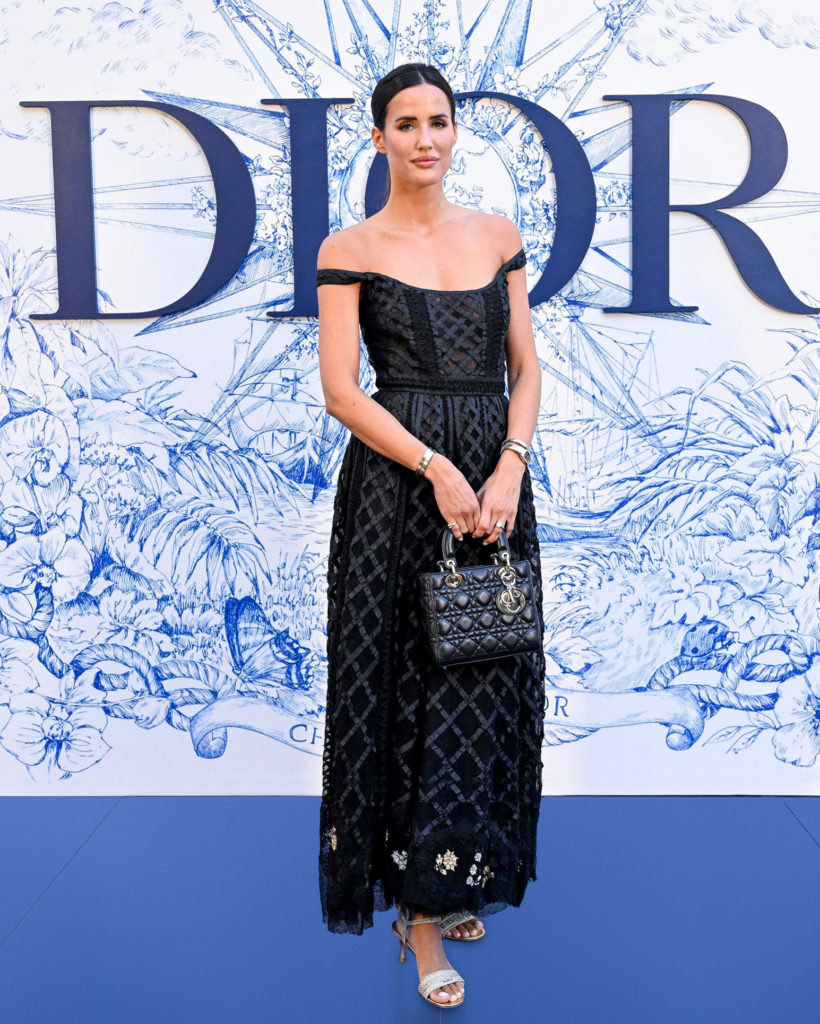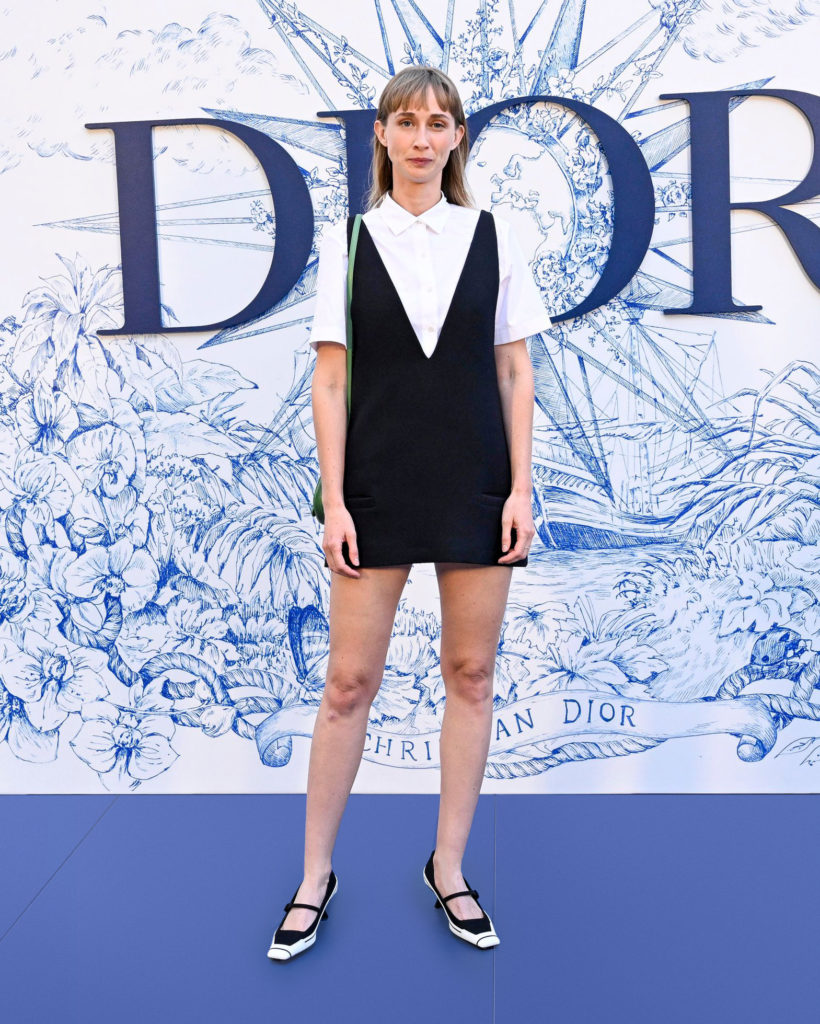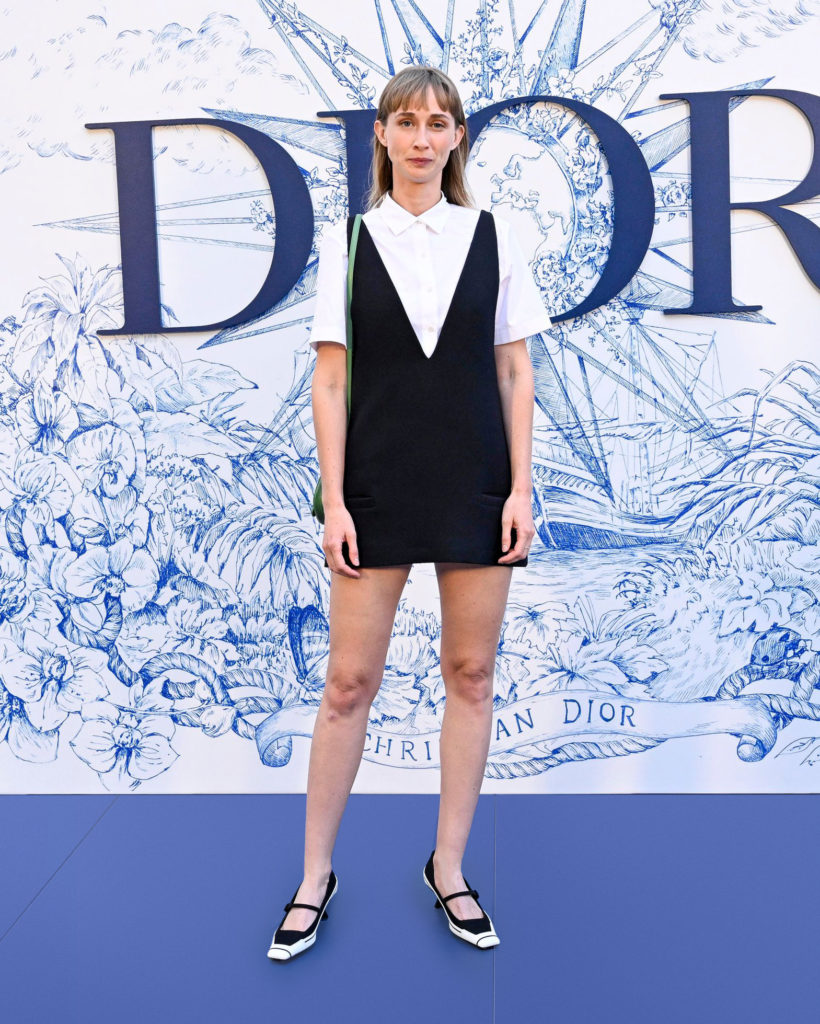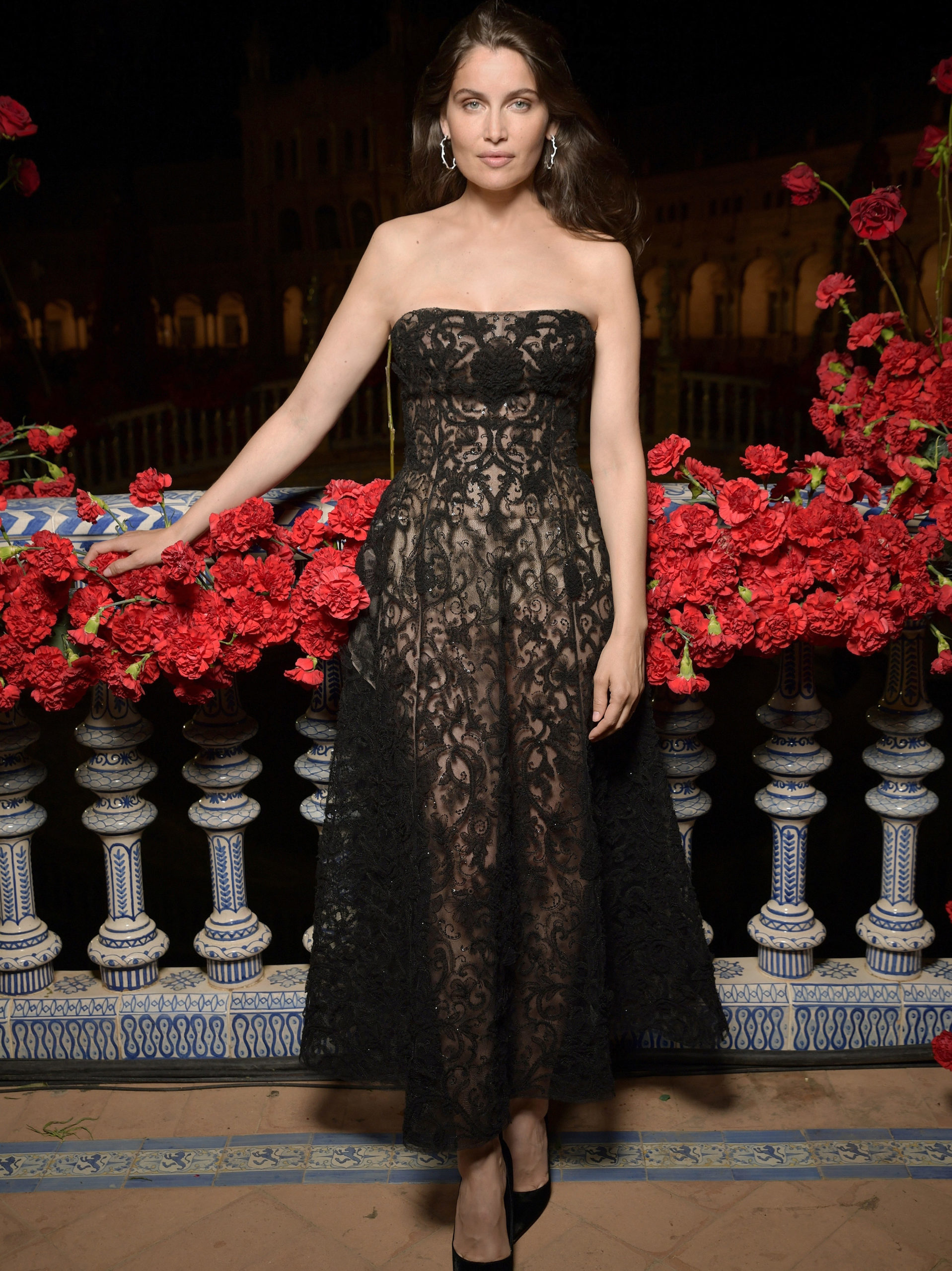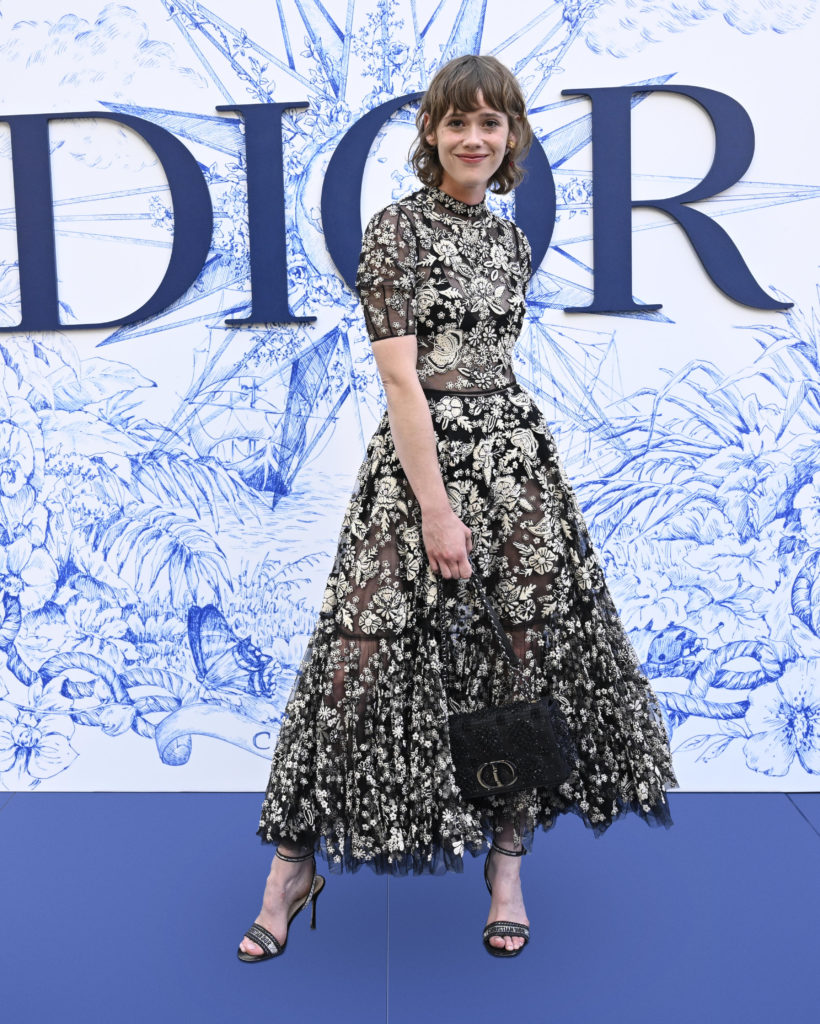 However, Dior Global Ambassador and BLACKPINK member, Jisoo was the big absentee of the night. With previous TV reports that suggested she would be present at the event—following her attendance at Cartier's Beautés du Monde Gala— the K-pop megastar had mobilized crowds to Plaza de España. Despite her absence, fans online made her presence felt, trending hashtags on Twitter and turning her name and Dior into trending topics.
Dior Around the World
Dior's Cruise presentation in Seville follows the brand's recent shows in Seoul and Los Angeles. Back in May, the luxury fashion house presented its Fall 2022 collection—an extension of the collection presented in December 2021—on South Korean land. The event gathered Dior global ambassadors and K-pop powerhouses Jisoo and Sehun, as well as the brand's Korean spokespeople: Suzy Bae, Kim Yuna, and Nam Joo-hyuk.
Dior Men then took its Spring 2023 collection—in partnership with ERL—to Los Angeles. The show received positive reviews from fashion critics and further proved the brand's social media pull. Launchmetrics recently reported that a single post of South Korean Darling, Sehun—who was not physically present at the show—gathered $840k of MIV (media impact value) for Dior.
Thriving globally with creative partnerships as exciting and powerful ambassadorships, the brand is only set to continue making waves now that Men's Paris Fashion Week is nearing.

Enjoy reading about Dior? Recap the brand's Way To South Koreans' Hearts here.