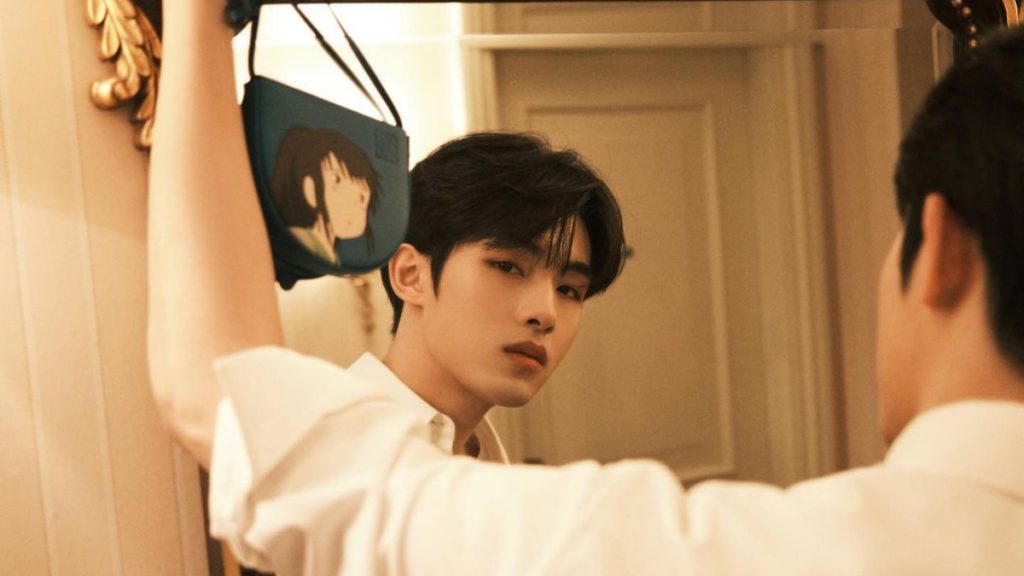 The world of fashion often finds inspiration on pop culture staples. As team-ups continue to thrive in the luxury market, on January 7, the Spanish fashion brand LOEWE presented a capsule collection in collaboration with Studio Ghibli. Following the success of their first team-up last year, LOEWE's launch is inspired by Spirited Away. Take a look at the collection as presented by the Style Icon and Brands' Favorite, WayV's WinWin.
WinWin, A Brand Favorite
It is of public knowledge that singer and actor, WinWin, is a force to be reckoned with in the fashion scene. If there's any doubt, a look at his recent exploits as a model, brand ambassador, and overall style icon suffice. In 2022, WinWin continues to be one of the most sought-after stars and evidently, he was in attendance at LOEWE's Spirited Away collection launch in Beijing. As one might expect, he caused a frenzy at his arrival and had fans swooning. Although WinWin is always one of the best dressed at events, this time we couldn't stop gushing about how utterly cute his outfit was.
LOEWE x Spirited Away
Inspired by the 2001 animated movie Spirited Away, WinWin sported pieces from the new LOEWE collaboration with the Japanese animation house. Though the Hayao Miyazaki movie was released more than two decades ago, the cute animations have gone down in history and are almost universally recognized. It only makes sense that the ready-to-wear collection features the film's "whimsical characters and lyrical backdrops" across signature LOEWE pieces. In addition, some of the items were created using a traditional Japanese stitching method called boro, which matches LOEWE's dedicated craftsmanship. "Studio Ghibli's exquisite storytelling is matched by a tireless dedication to craft in order to bring their enchanting films to life," Jonathan Anderson, Creative Director of LOEWE, said in a press release. "Such love for the possibilities of craft — and the painstaking nature of working by hand — is something we truly nurture at LOEWE. This shared commitment to the magic of handcrafted things is where our connection lies."
Take a look at some of our favorite pieces of this iconic collection — as presented by Brands' Favorite, WinWin.
Small Chihiro Heel Pouch in Soft Calfskin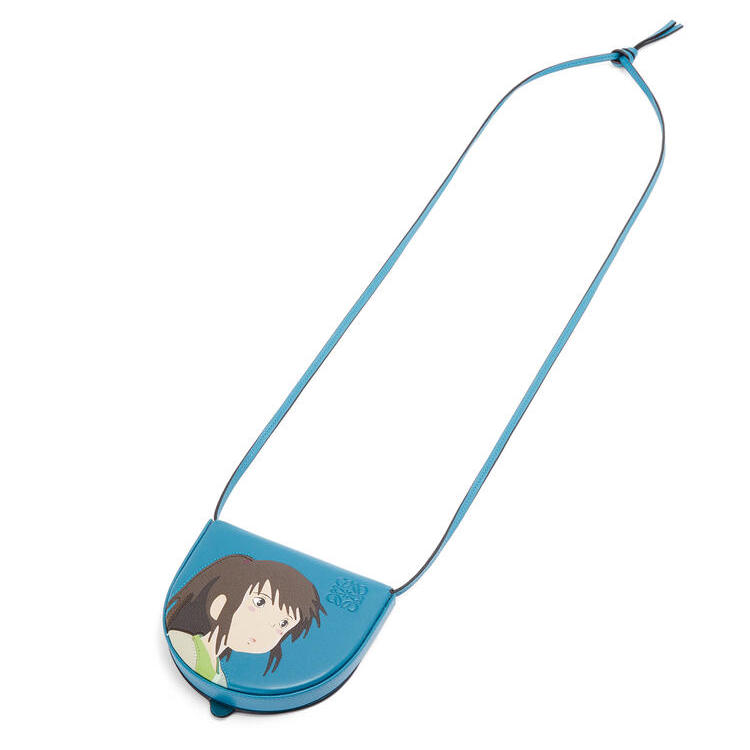 Kaonashi Shirt in Cotton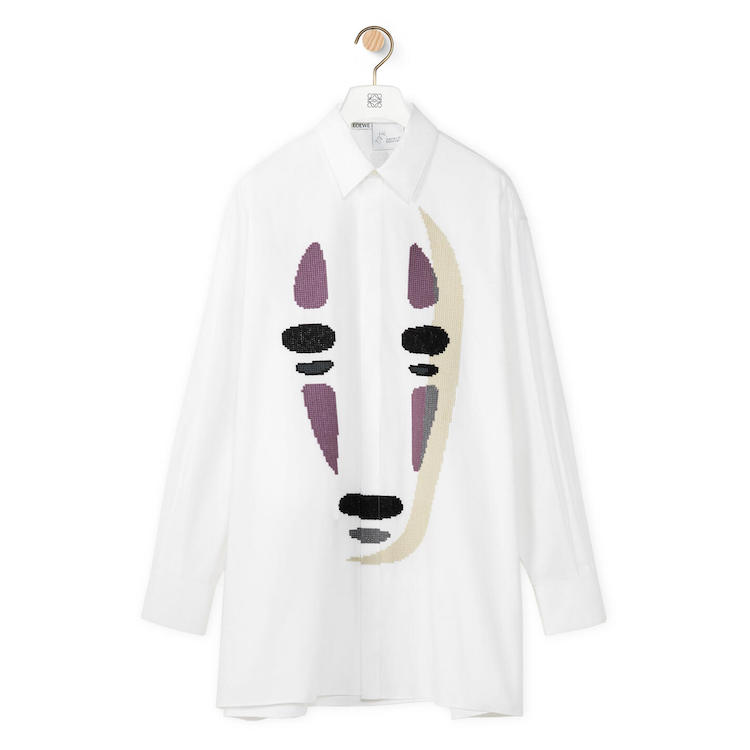 Bô Mouse Sweater in Wool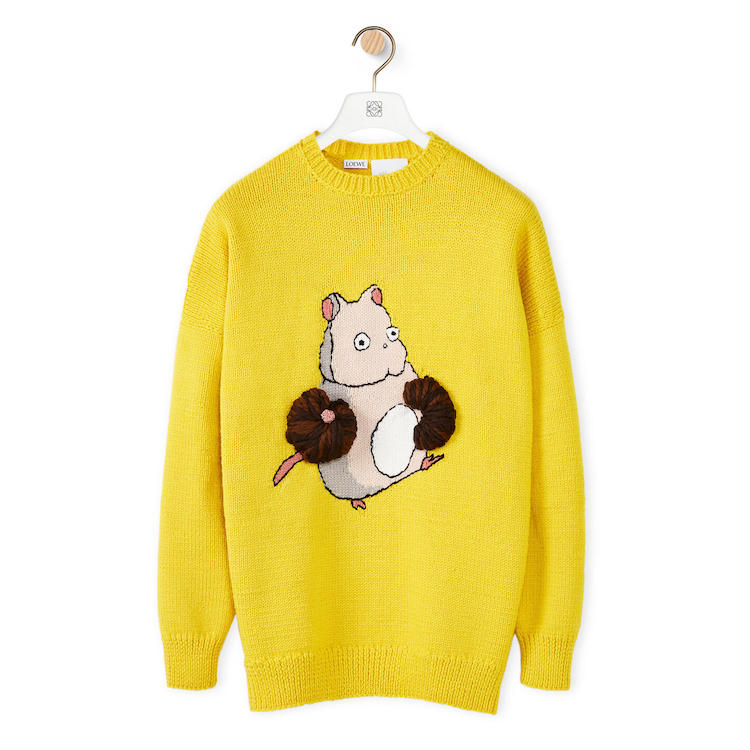 ​​Otori Sama Coin Cardholder in Classic Calfskin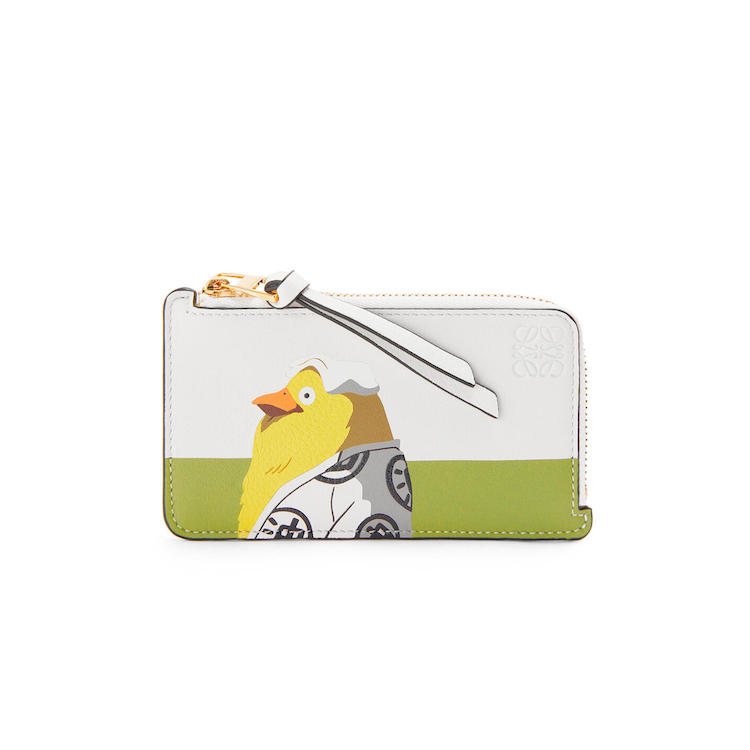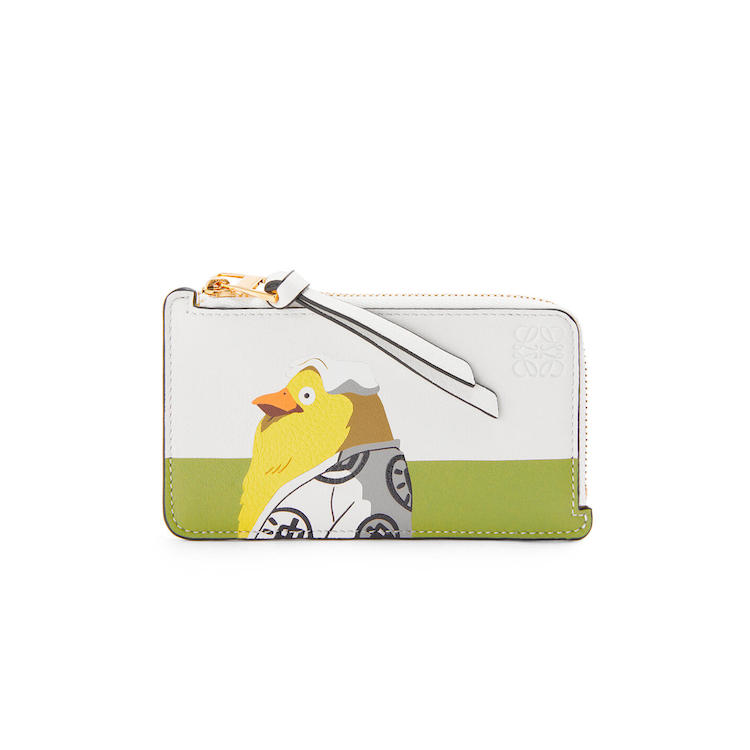 Yu-Bird T-shirt in Cotton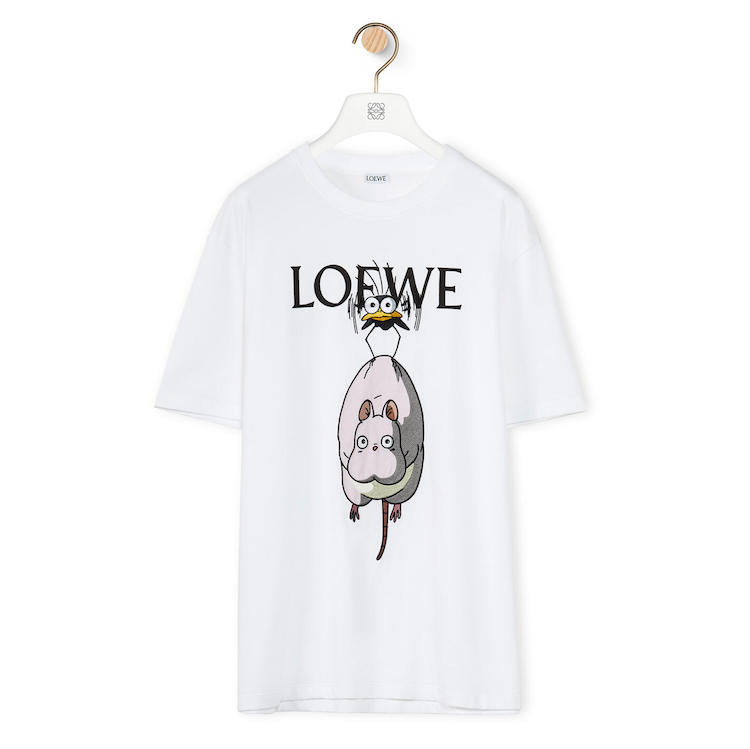 Susuwatari Beanie Hat in Wool
Are you digging these pieces? LOEWE x Spirited Away collection is out now. You can check it out on the website. In addition to the cutest luxury goods, the purchases of the LOEWE x Spirited Away collection will feature limited-edition packaging with the film's characters!
Interested in more WinWin coverage? Recap all his fashion endeavors and read how NCT ascended the ranks of the high fashion realm in 2021 here.
Thumbnail courtesy of @wwiinn_7 on Instagram.