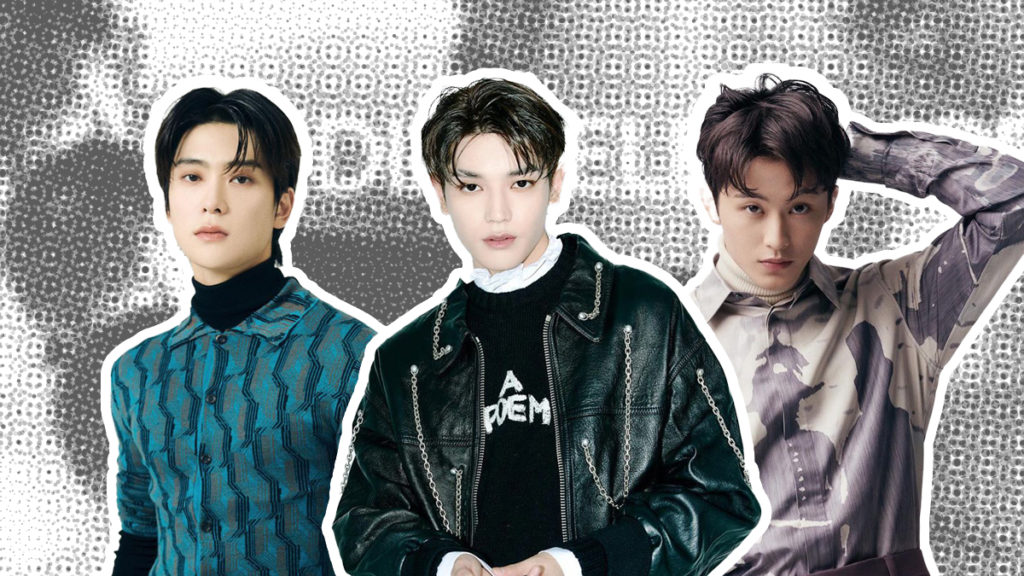 Flaunting their status as K-pop's "IT-Boys" in several instances, the members of  NCT have ascended ranks in the high fashion realm at breakneck speed this year. As 2022 is around the corner, EnVi takes a look back at NCT's journey toward fashion world domination. Before we start, here's a caveat, we're not recapping beauty-centered feats like Ten and WinWin's ambassadorship for Charlotte Tilbury or Sungchan's Allure Korea photoshoot for Dr.G. Instead, we'll focus on the group's associations with luxury brands and the high-fashion spheres.
Media Relevance and Setting a High Bar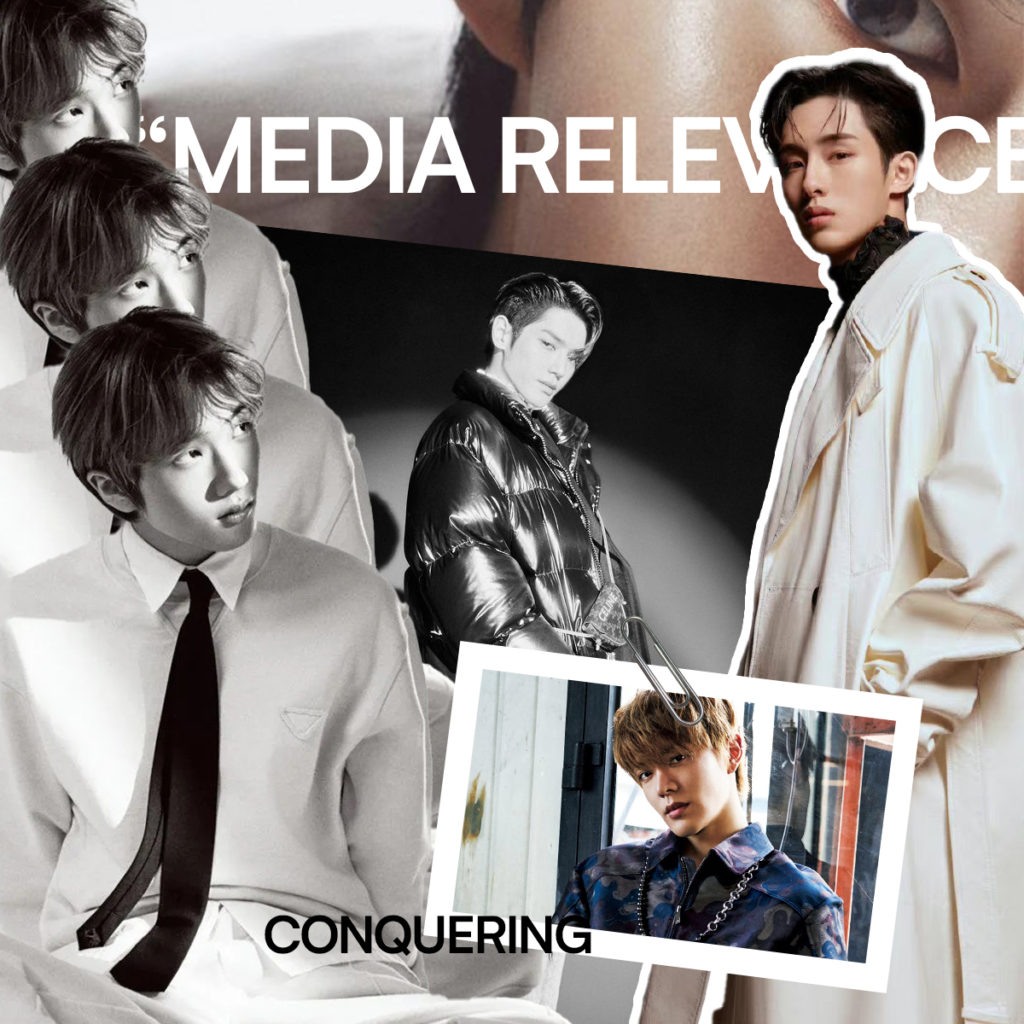 Throughout their career, the South Korean boy band, NCT, has created a complex universe that revolves around limitless expansion. In 2021, whether it was through an ever-evolving discography or forays into other industries, the group proved that expansion is not just a concept, but its ethos. In addition to commercial achievements—breaking records and dominating music charts—there's no denying that NCT's notoriety in the fashion industry has been on the rise. If not, what better display of relevance than starring magazine covers and fashion editorials around the world? Kicking off the year with a coming-of-age, celebratory photoshoot of Jisung on Allure Korea, the members of NCT exclusively graced at least 19 fashion publications in four different countries. Among them counted seven magazine covers, nine printed editorials, two digital features, and two video campaigns.
 

 

View this post on Instagram

 
As one might expect, the group's popularity always guaranteed immediate sell-out. For instance, in April, WayV set a high bar when they fronted the first-ever cover of L'Officiel Philippines. The group will go down in history for selling out the debut number of the publication and causing it to be reprinted on three occasions. The same month, WayV also posed for the pages of DAZED Korea, showcasing their international appeal. Later in the year, Ten and WinWin appeared on the cover of Madame Figaro Mode, embodying modern elegance as they presented the latest winter trends.   
Conquering International Magazines 
Meanwhile, following the release of their second Japanese album LOVEHOLIC, NCT 127 reigned supreme in Japan. Conquering what's arguably "one of the largest print media markets in the world," the Seoul-based subunit became the cover stars of ELLE Japan's May Special and MEN'S NON-NO April issue. 
Likewise, the Japanese member of the group, Yuta, certified his title as one of the most recognized celebrities in his home country. In June, the star was featured on GINGER and partook of a pictorial alongside members Doyoung and Jungwoo for ANAN Magazine. Yuta then partnered with Vogue Japan and Tom Ford to teach fragrance styling in a fashion film. The idol—who also became the most followed Japanese male celebrity on Instagram—starred on the cover of GQ Japan's November issue, earning praises for his good looks. Ultimately, Yuta closed 2021 receiving the title of Best Dressed Japanese Celebrity on Who Wore Best for his " strong presence in the fashion scene."
【表紙解禁】
表紙は、NCT 127のYUTA!
9月24日(金)発売『GQ JAPAN』11月号は、ファッションから時計、クルマまでヴィンテージを大特集。#NCT127 #NCT127YUTA

▼詳細https://t.co/fFbtruV97E pic.twitter.com/x2gnraN7Dw

— GQ JAPAN (@GQJAPAN) September 17, 2021
While NCT 127 and Yuta dominated the Japanese scene, Renjun and Chenle earned attention in China. Featured on Elle IDOL, the members of NCT Dream respectively posed for the March and July digital issues of the publication. Both stars put on display an array of smart looks that proved beyond any doubt that high fashion is a style they wear very well. 
Fashionable 127 Squad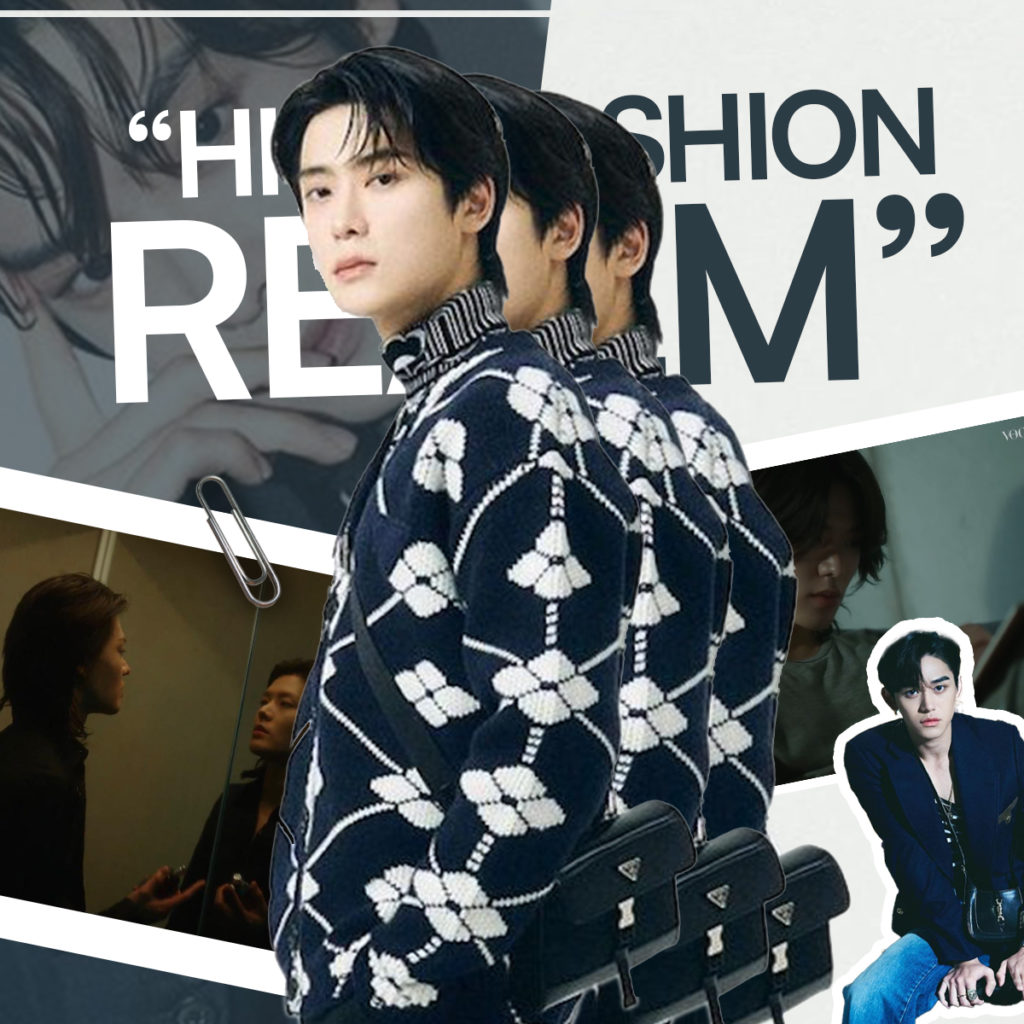 Back in Korea, Doyoung and Jungwoo teamed up for a fashion editorial on Cosmopolitan Korea and posed for the cover of @Star1 Magazine. "Armed with skills and charm," the "Kim Brothers" showed off their chemistry in their model facet. Additionally, as he continued to dabble in all sorts of projects, Doyoung—who made his acting debut in 2021—also joined his real brother, actor Gongmyung, for a photoshoot in W Korea. Dressed in Bottega Veneta, Rick Owens, and Alexander McQueen, the pair posed for a relaxed but fashion-savvy editorial that captured their close bond. It is worth adding that despite a jam-packed year, filled with acting awards and several gigs across industries, Doyoung found room to display "model behavior." If you ever wondered if there's something he can't do, the answer is no.  
 

 

View this post on Instagram

 
In a similar fashion, as they geared up to the release of their third full album Sticker, in September, all the members of NCT 127 turned into modern knights for a special project with W Korea and CELINE. Titled "Nine Knights," in reference to CELINE's "Teen Knight Poem," the project hinted at a new chapter of the group's sartorial evolution. Taeil, Johnny, Doyoung, Yuta, Taeyong, Jaehyun, Jungwoo, Mark, and Haechan donned looks taken straight for the runway, mixing classic and edgy flawlessly. A few months later, the leader of the group reprised CELINE's designs for an individual editorial on Elle Korea. The pictorial added to Taeyong's ongoing friendship with the French brand in 2021 and further consolidated his status as a "fashionista."
Moreover, building upon his established ties with Prada, Jaehyun starred in a video campaign for GQ Korea in December. The heartthrob served plenty of style inspiration as he modeled a luxurious selection of Prada items for the holidays. As he set the internet ablaze with his "expensive looks," it is no wonder Jaehyun is being touted—by yours truly anyhow—as Prada's "Carissimo."
Milestone-setting Spirit
Following his bandmates' fashionable steps, in the second half of the year, the latest addition to NCT's lineup, Shotaro, starred in his first-ever fashion editorial. Lending his image for an aeronautical-themed pictorial, the Japanese idol made his model debut in the pages of Vogue Korea—nonetheless! With the same milestone-setting spirit, Jaemin graced the cover of WWD Korea in November. The idol collaborated for a special issue with Tom Ford and the international fashion photographer Adam Katz Sinding—who has also been featured on EnVi's Creative Spotlight. For his first cover on WWD, Jaemin sported looks exclusively styled by the fashion legend Tom Ford. If that's not an indication of his fashion prowess, then we don't know what would be.
 

 

View this post on Instagram

 
Fashion Week Takeover
Although Vogue had already anticipated its "limitless fashion potential" a while back, 2021 marked the year NCT cemented its name in the fashion industry. With several achievements under their belt and an undeniable rise to global stardom, the members of the boyband naturally garnered the attention of fashion brands. Fostering connections with powerhouses like Gucci, Prada, Dior, and Louis Vuitton, NCT racked up milestone after milestone at the major Fashion Weeks in the world. 
Opening up the fashion cycle in February, New York Fashion Week saw YangYang score a huge gig. Showing for Concept Korea, the South Korean brand JARRET tapped the idol to model its latest collection. The rapper switched to a sartorial style for his modeling initiation, donning two art-inspired suits that stood out in a dreamy setting. It was a suitable Fashion Week debut for the youngest member of WayV. 
Front Row Digital Fixtures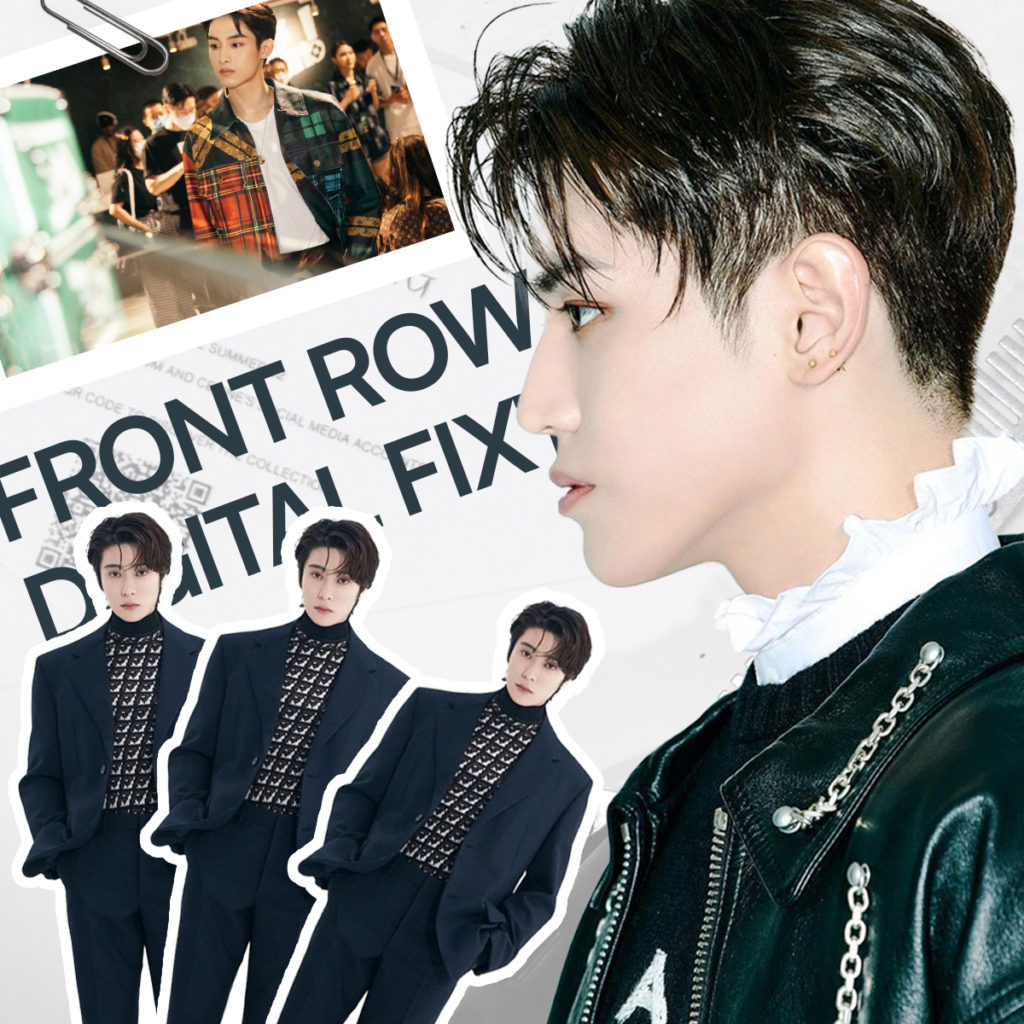 Despite the return of in-person events, presenting collections online with remote VIP attendants became an enduring trend in the fashion industry. A selective list of celebrities from across the world graced the digital front rows at fashion shows. The invitations usually included special treatment: fancy photoshoots of the stars in head-to-toe brand looks that would later be showcased to the world on social media. As the trendsetters they are, the members of NCT did not miss out. During Men's Fashion Week, Jaehyun, Mark, WinWin, and Taeyong received exclusive invites from Milan and Paris-based fashion houses. While Jaehyun donned looks from Prada ahead of the SS22 collection reveal, Dior tapped Monsieur Mark Lee for the digital front row of its Cactus Jack Dior collection. The rapper made fans swoon when the French brand took to Instagram to share pictures of the #StarsinDior. Days later, WinWin and Taeyong earned bragging rights as CELINE's VIPs and joined a fashionable crowd for the digital presentation of "COSMIC CRUISER."
 

 

View this post on Instagram

 
A fashion season later, in the midst of Milan Fashion Week, Jaehyun's friendship with Prada resumed. Already acquainted with the fashion scene, the idol became the first Korean star and the only celebrity in the world to live stream PRADA's 2022 Spring-Summer women's wear collection. An official from the Italian brand explained this unique association. "We decided to proceed with this project because we thought that Jaehyun's luxurious looks fit well with the brand's image." They also confirmed, "Jaehyun is currently the most sought-after K-pop artist." 
Shanghai Fashion Crew
When it comes to in-person events, however, WinWin, Ten and Lucas made waves in China. From fashion shows to special exhibitions and uber-exclusive parties, the stars were always out and about. In June, Lucas sat front row at Gucci Aria's reveal in Shanghai. The idol caught attention dressed in a casual look highlighted by brand staples. It was a prelude to Lucas' first global fashion campaign, where he became Gucci's Darling to celebrate Chinese Valentine's Day. This major achievement followed a slew of get-togethers that he attended with fellow member WinWin, including GQ's Connect Muse Night and the opening of Maison Margiela's exhibition, "The Memory of Ephemeral Space." 
 

 

View this post on Instagram

 
Speaking of WinWin, it comes as no surprise the young man stole the spotlight at nearly every invitation. Turning heads and receiving compliments left and right, WinWin fits the "fashion icon" description like no other. Just to name a few, he became the "main event" at the opening of Louis Vuitton's store in Shanghai and GENTLE MONSTER's flagship space. The star also ignited plenty of excitement lending his image to promote brands like Lanvin and CELINE on social media. In October, during Shanghai Fashion Week, WinWin turned up to the Skechers fashion show alongside Ten, causing a frenzy at their arrival. 
 

 

View this post on Instagram

 
Meanwhile, in addition to taking Shanghai Fashion Week by storm, Ten also set to Beijing for the Wonderland x Valentino Exhibition. Titled "Reinterpretation: Part Two," the event tapped Ten as the guide guest of an immersive experience where he spoke about Valentino's design aesthetics and the meaning of "reinterpretation" in the creative world. 
Neo Year 2022 Wishes
Although NCT has always embraced an experimental, ahead of its time, approach to style, there's no doubt 2021 has represented a pivotal year for the group in terms of fashion associations. With many links to heritage fashion houses and a positive standing, the K-pop act only keeps broadening its sartorial horizons. What can we expect from NCT in 2022? For one thing, officializing partnerships would be a nice start. For another, as NCT's unlimited expansion has reached international Fashion Weeks, we can't wait to watch the group's fashionistas occupying the front row seats of fashion shows in the flesh! Last, but certainly not least, we want to see NCT outfitted in the most iconic fashions and, as per usual, owning up to their trendsetting name. If 2021 is any indicator of NCT's upcoming year in fashion, we can be certain 2022 will get off to a great start.
Want more fashion-related content? Read our interview with Adam Katz Sinding here!