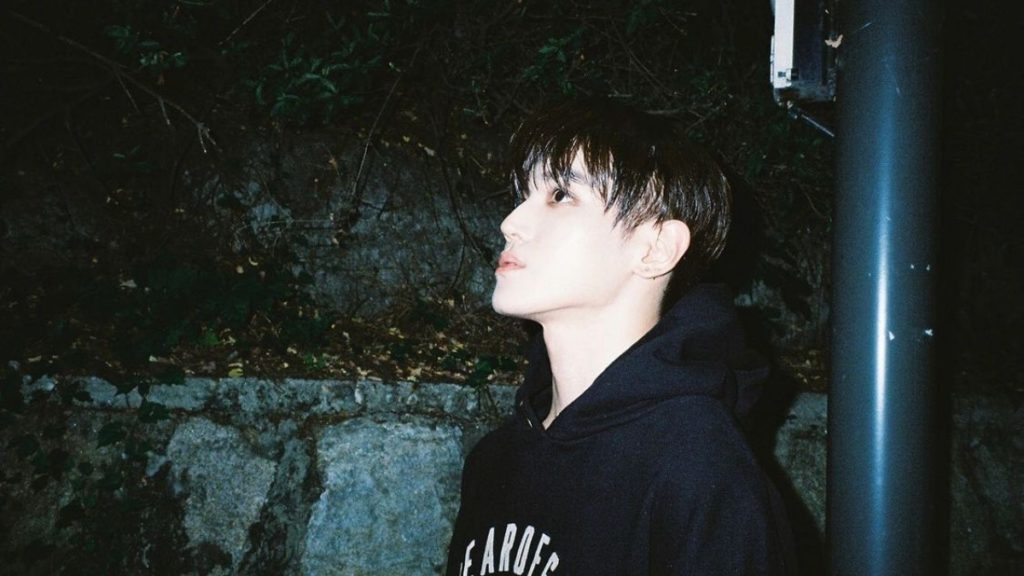 A new year has just started, but the leader of the K-pop supergroup NCT, Taeyong, is already proving his fashion credentials. Revealed as the cover star of W Korea, the multi-talented idol is individually fronting his first magazine of 2022. 
View this post on Instagram
2022: The Year of Taeyong
The exciting news was revealed through a surprise post on W Korea's Instagram account that accumulated an impressive amount of views only mere minutes after. The same post also directed fans to W Korea Man's account, leaving additional hints of Taeyong's upcoming cover. The caption described their February issue cover star as "the main character," a fitting title as Taeyong has garnered a lot of attention lately. Just recently, the gifted performer went viral on TikTok with his choreography for ZOO, with fans and non-fans recreating his dance moves.
View this post on Instagram
Taeyong, A Certified Fashionista
While Taeyong is capturing hearts with his killer dance moves and impressive music accolades, lest we ever forget that he is also a certified fashionista. Recognized for his ability to adapt to different styles and flaunt his fashion sensitivities in the most unique ways, Taeyong is truly one to watch in the fashion scene. Most prominently, the star's blooming friendship with the French fashion house, CELINE, has rightfully earned him bragging rights. In 2021, Taeyong was invited to join the digital unveiling of CELINE HOMME's 2022 Summer show. The NCT leader dropped the news on Instagram, sharing images of himself clad in a full CELINE look. He later went on to appear on two magazine editorials, donning looks from the brand's "Teen Knight Poem" collection.
View this post on Instagram
Additionally, Taeyong has been making headlines for his off-duty looks, with many fashion enthusiasts eager to recreate his style. In case you're one of them, check out our breakdown of Taeyong's outfit on the #ZOOChallenge.
Fans Celebrate 
Tyongfs alike rushed to Twitter to excitedly discuss Taeyong appearing on the cover of W Korea. "TAEYONG 1ST SOLO COVER,"  and #TAEYONGonWKorea quickly started trending on the platform. While some fans expressed their happiness over the star finally getting his first solo magazine cover, others included Taeyong's achievements such as his viral dance challenge. It's safe to say that Taeyong's supporters were overjoyed with the news from W Korea!
the best things always come when we least expect it 😭😭😭

TAEYONG 1ST SOLO COVER #TAEYONGonWKorea #TAEYONGxCELINE

— 연🌹 #LoveTheory ⚛️❤️ (@buttertys) January 12, 2022
After 6 years, the visual is finally getting a magazine cover 😭
TAEYONG 1ST SOLO COVER #TAEYONGonWKorea #TAEYONGxCELINE pic.twitter.com/IkOb8Ym68q

— Chicken Whisperer 🌹⚛️❤️ (@HerEggselence) January 12, 2022
taeyong starting this year with viral dance and now a solo magazine cover 😭

TAEYONG 1ST SOLO COVER #TAEYONGonWKorea #TAEYONGxCELINE

— al lockdown (@Ityprint) January 12, 2022
Group hug for all tyongf out there the Better Days Superm were talking about are heeeere 😭❤️😭❤️😭😭❤️
TAEYONG 1ST SOLO COVER #TAEYONGonWKorea #TAEYONGxCELINE pic.twitter.com/MXAeMqq4l5

— 🍿 (@lastacciswear) January 12, 2022
#taeyong's first solo cover and everything about this is so beautiful and special in capturing parts of him that makes him taeyong… his rose scar and tattoos 😭❤️ pic.twitter.com/ZR0SsHH78O

— 태유연 🌹 𝙻𝚘𝚟𝚎 𝚃𝚑𝚎𝚘𝚛𝚢 (@taeyeweon) January 12, 2022
NCT is currently one of the Korean groups taking over the fashion industry. With members fostering relationships with brands like Dior, Prada, or Louis Vuitton, Taeyong's friendship with CELINE is one to keep an eye on. In the meantime, fans can anticipate the star's first magazine cover of the year!
Interested in more fashion coverage? You can read everything about CELINE's rebrand and current visibility among K-pop idols here.