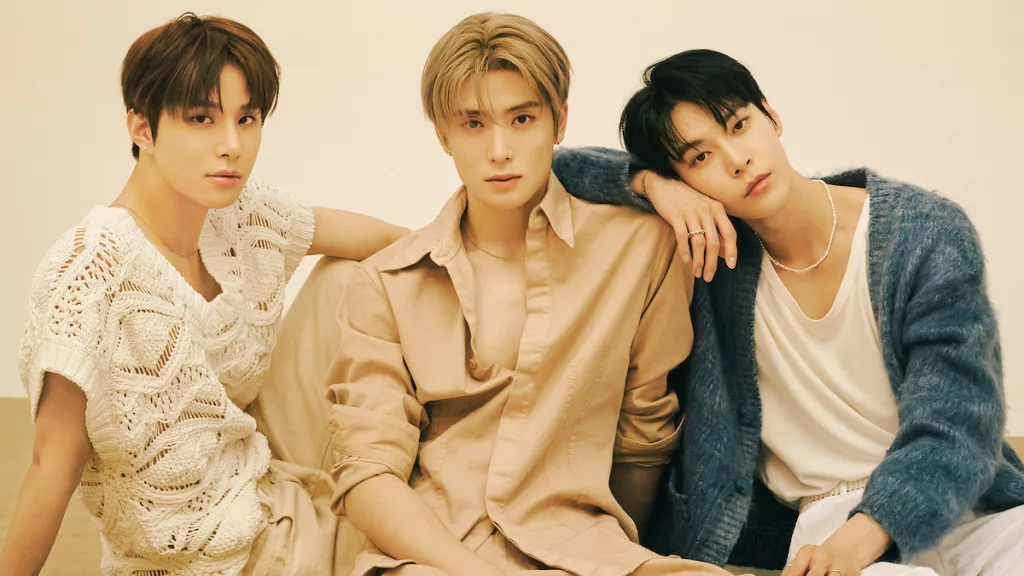 Despite the end of the limitless concept for NCT, the group continues to explore a variety of sounds throughout their various unit combinations. Standout vocalists DOYOUNG, JAEHYUN, and JUNGWOO have come together as NCT DOJAEJUNG to debut as a new NCT trio on April 7 with their first EP, Perfume. After working together in NCT 127 and on NCT U tracks such as "BOSS," the unit offers Perfume, a delightfully refreshing sound in comparison to their previous projects.
An Enticing Aroma
NCT DOJAEJUNG set a mature tone for the album with their title track, "Perfume," as they leave their lover with a fragrant reminder of their relationship. Kicking off the EP, the trio each showcase their unique vocal colors, highlighting how well their voices meld together as they sweetly harmonize. With a groovy guitar, rhythmic bass line, and funky synths, this R&B electro-funk song lures listeners in with its seductive sound. The music video for "Perfume" exudes a sultry air as DOYOUNG, JAEHYUN and JUNGWOO are surrounded by fruit and flowers, concocting their own fragrances. They sing, "Leaving 'em on your wrist / On your collar / Gonna let 'em hover / So you can't forget me," as they dance as if to spritz and apply perfume.
Aside from being an earworm, "Perfume" also had lyrics written by Brandon Arreaga of PRETTYMUCH, Colin Magalong, Kaelyn Behr, KIM SUMIN, Landon Sears, and MZMC. Notably, KIM SUMIN has written songs for other artists such as FIFTY FIFTY, KAI, and SUPER JUNIOR, and is also a fan of NCT herself. She even sent the trio a letter confessing that they inspired her. DOYOUNG, JAEHYUN, and JUNGWOO were incredibly honored as they read her letter on their live stream leading up to their debut.
Sweet & Sensual
The second track, "Kiss," explores more of the album's sensual mood and is intended to be one of Perfume's most representative tracks. "Kiss" is a medium-tempo R&B track that highlights DOYOUNG's, JAEHYUN's, and JUNGWOO's vocal range with killer falsettos to create an addictive song. NCT DOJAEJUNG capture the push and pull of lovers all night long as they sing, "Like a dream I don't want to wake up from / Keep wanting each other / In an endless thirst." Produced by LDN Noise, Young Chance, JayJay, Sevn Dayz, and Jeffrey THE KiDD, "Kiss" lets each member's voice shine throughout the song, conveying their individual story. 
This fan favorite was introduced with a mesmerizing performance at the launch event, showcasing the charms of each member and eliciting reactions from impressed NCT 127 members Taeyong and Taeil. With its seductive and mature concept, "Kiss" explores what DOJAEJUNG wish to portray as a unit.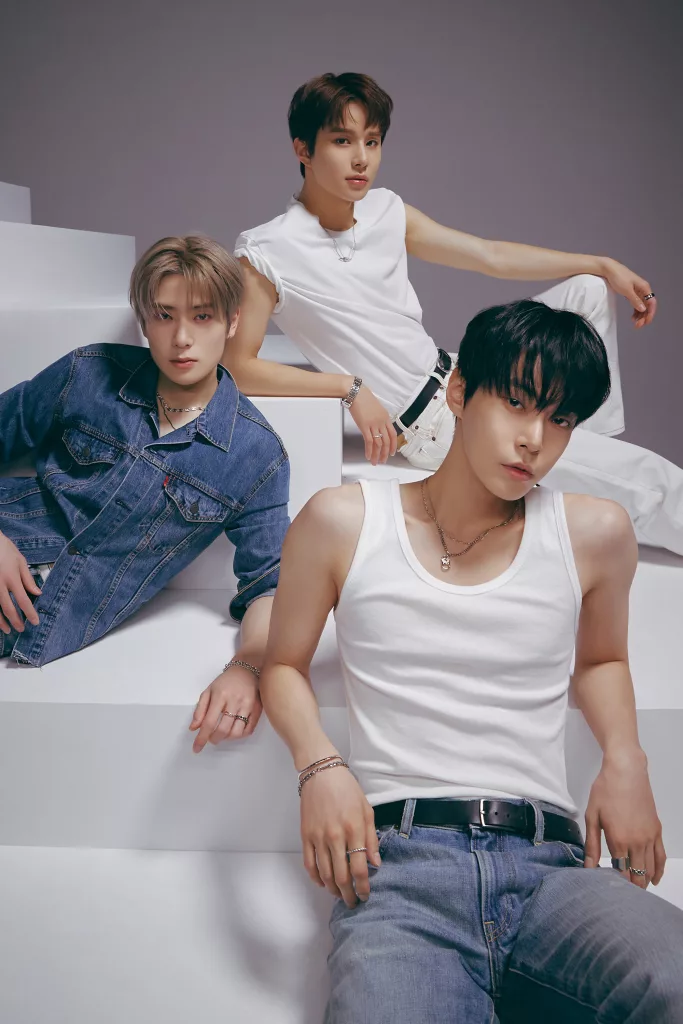 In the sentimental pop R&B song, "Dive," the trio dives headfirst into love as they sing, "This moment I dream with you / I can dive, I'm diving into you." Produced by LDN noise and co-written by Lauren Faith alongside JamFactory, "Dive" explores the feeling of wanting to be fully immersed in someone's love. With an interesting mix of vocal harmonies and synth effects, the song sonically imitates being underwater.
Although they may be exploring a more mature sound, DOJAEJUNG still know how to sweeten up their lover in "Strawberry Sunday." Dreamy synths take over this R&B-funk track and immerse listeners in DOYOUNG, JAEHYUN, and JUNGWOO's saccharine charm. Every day is like the weekend with their lover as they sing, "From start 'till the end, I'm cravin' you." The trio captures the excitement and novelty that follows young love in this romantic B-side.
The Heart Wants What It Wants
"Can We Go Back" was the first official song performed by the trio in 2022 at NCT 127's most recent headline tour, "NEO CITY : – SEOUL THE LINK+," as well as the 2022 MBC Music Festival. The hauntingly stripped-down R&B track tackles the loneliness of missing an ex-lover. With their velvety vocals, they longingly beg, "Can we go back?," realizing they miss what they once had together.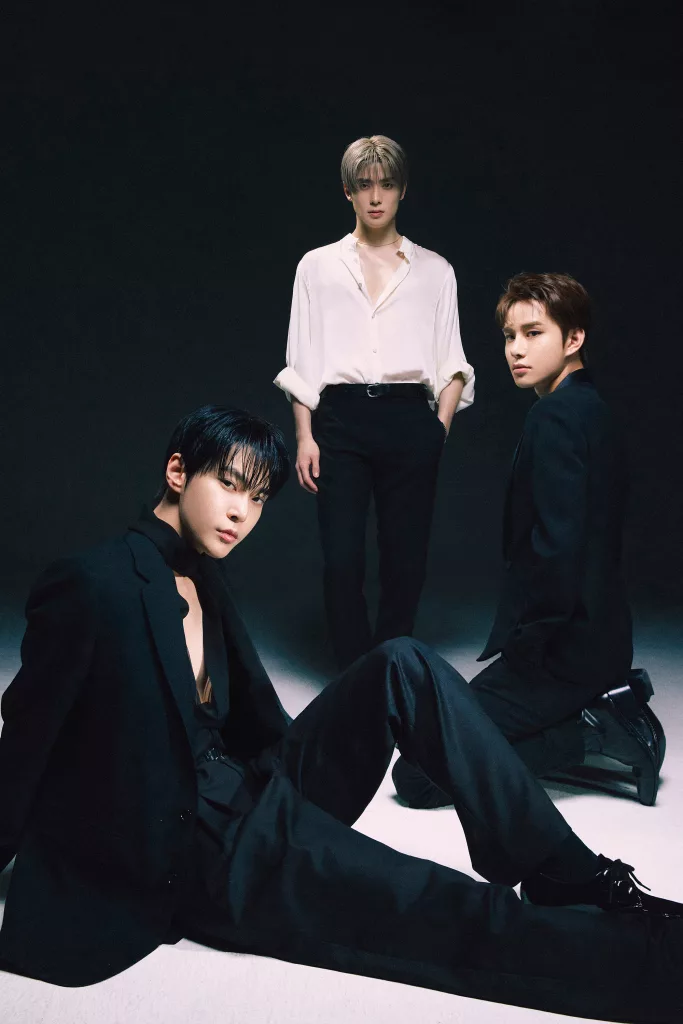 The EP concludes with "Ordinary" — a melancholic acoustic ballad about unrequited love. NCT DOJAEJUNG encompass the heartache of harboring feelings for someone they cannot have as they sing, "I'm afraid you won't like me / I'm afraid you'll push me away / So, I endured it all today / I had no choice but to say an ordinary 'hello' to you." Composed and arranged by MinGtion, the track is open-ended, leaving the listener seeking closure. "Ordinary" tugs at your heartstrings while demonstrating DOYOUNG, JAEHYUN, and JUNGWOO's vocal abilities.
Memorably Aromatic
NCT DOJAEJUNG have served up an EP that encompasses their sonic palette as a trio and will surely leave listeners wanting more. As they prepare for a variety of promotions, including a performance for MBC's it's Live, DOYOUNG, JAEHYUNN, and JUNGWOO are determined to show everyone what they are all about. To keep up with NCT DOJAEJUNG and their activities, make sure to follow them on Instagram, Twitter, and TikTok. Perfume is available for streaming on Apple Music, Spotify, and other platforms now!
Want more of DOJAEJUNG? Check out our piece about perfumes worn by the trio here!