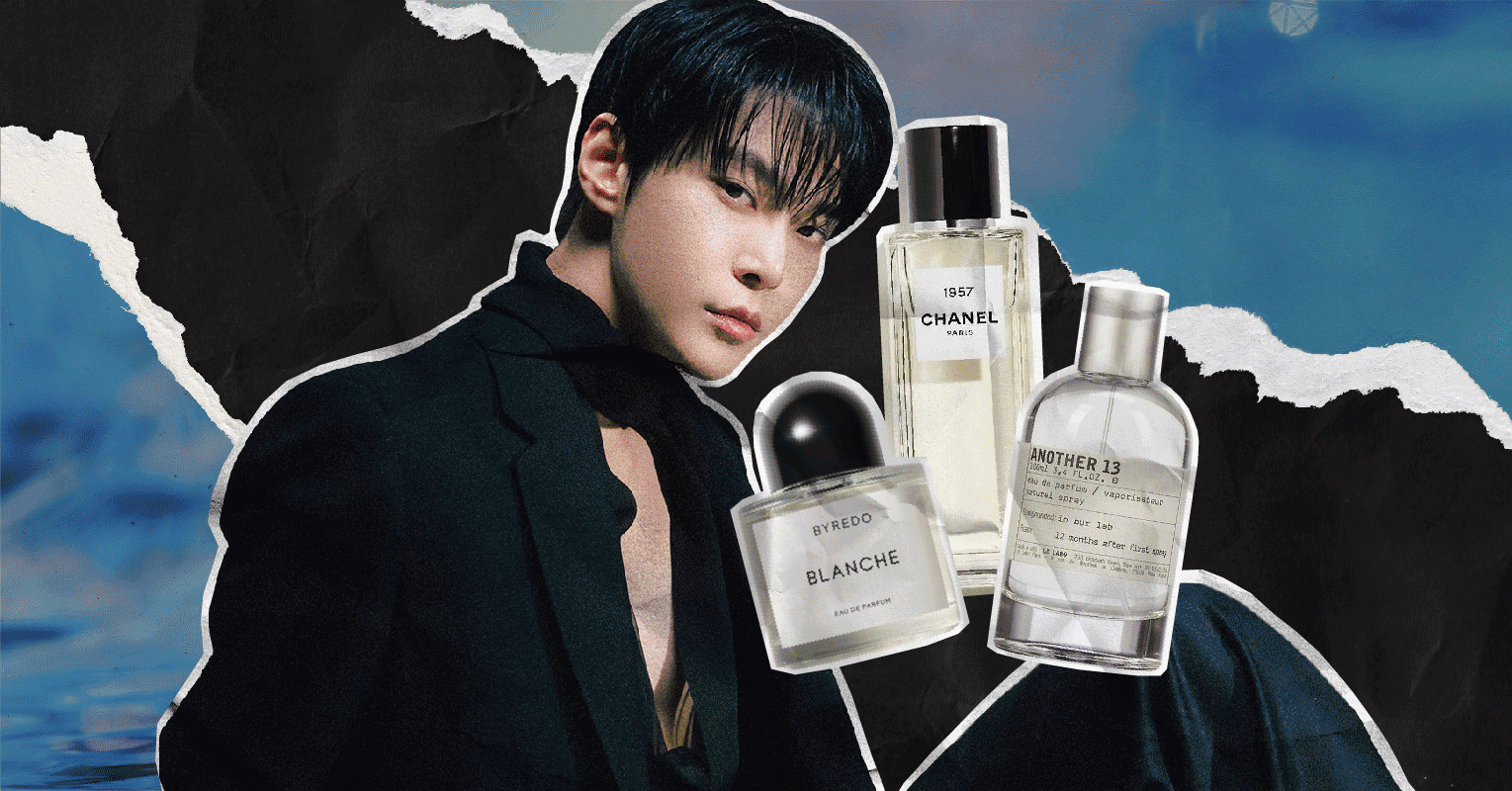 Those familiar with the world of perfumery know that it takes knowledge, vision, and a good nez (a perfume artist) to craft a fragrance. Doyoung, Jaehyun, and Jungwoo, members of the K-pop group NCT, might know what we're talking about. Not only is the trio lovers of perfumes, colognes, and everything in between, but they're also creating their own Perfume for their debut as NCT's newest subunit, NCT DOJAEJUNG.
Perfume, the group's first mini-album, is slated for release on April 17 and as the name suggests, it heavily revolves around the concept of fragrances. The record contains six love-themed tracks including "Can We Go Back," a song previously performed at NCT 127's concert "Neo City: Seoul – The Link+" and MBC's Gayo Daejejeon. Needless to say, the subunit's debut has been highly anticipated by fans across the world.
To celebrate NCT DOJAEJUNG's EP and get in the spirit of the title track, "Perfume," EnVi compiles a selection of perfumes worn by the multitalented Doyoung, Jaehyun, and Jungwoo.
DOYOUNG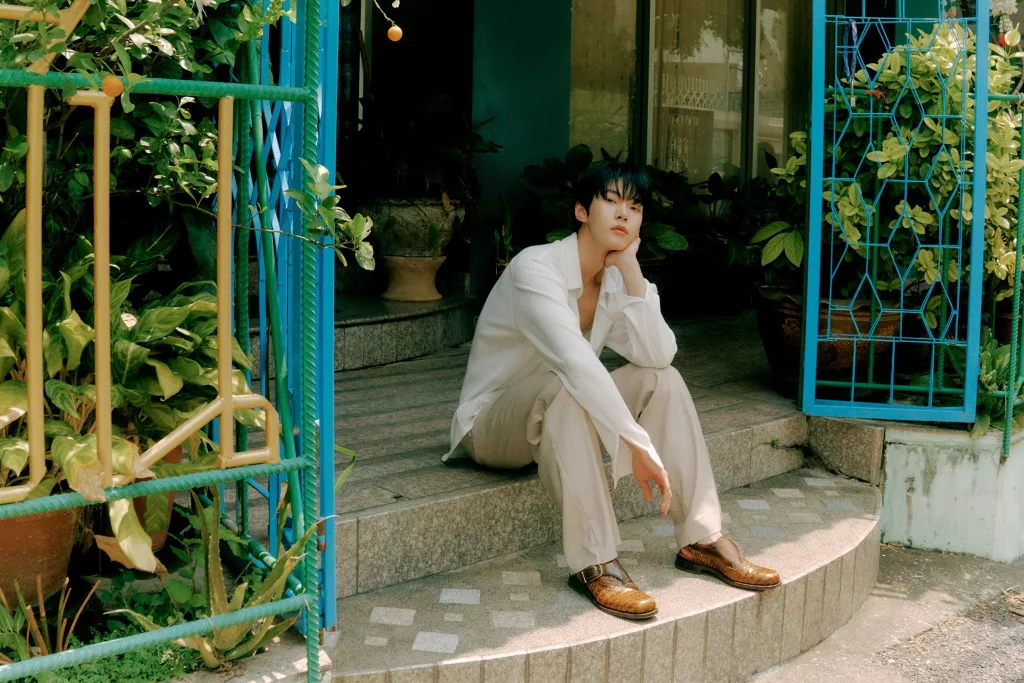 Byredo Blanche Eau de Parfum
As a self-described perfume enthusiast, Doyoung is the owner of an extensive fragrance collection. While the star has revealed that he has a scent for every occasion, it seems that Doyoung is particularly drawn to predominantly musky and fresh fragrances. A great example is Byredo's Blanche, an eau de parfum that Doyoung — and even his fans — are loyal to. Often dubbed the perfect clean-smelling fragrance, Blanche is an ode to the purity of white — yes, the color. It features aldehydes, rose, and pink pepper as top notes, opening up with a slightly feminine and floral tone that is balanced with a musky, woody base. Minimalist, light, and a real classic, Blanche evokes the smell of freshly-washed linens, not without a good dash of warmth and sweetness. A favorite among stars and beauty editors, the fragrance is a top choice for the likes of Park Seojoon and Eva Chen. It is no wonder that the perfume is often sold out — as the K-pop star Chuu corroborated during an episode of Hauteur: Mission Complet-Chuu.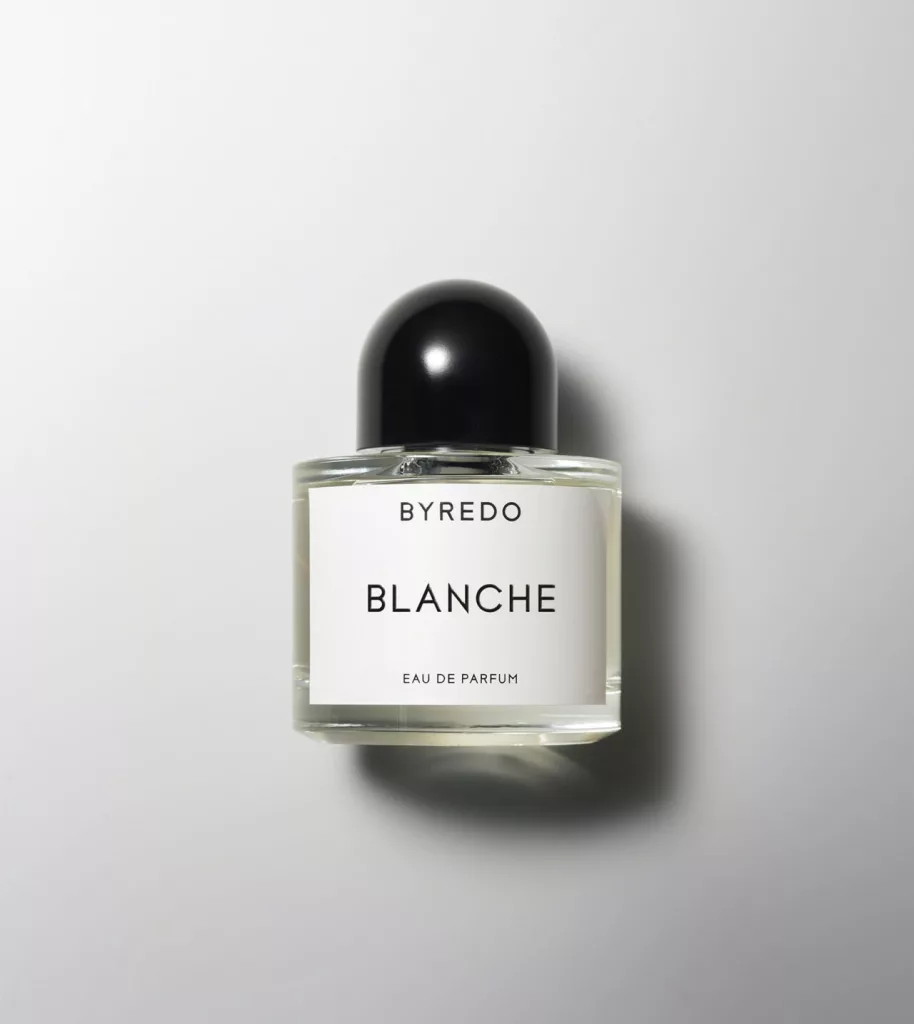 Chanel 1957 Eau de Parfum
For those well-versed in all things Doyoung, Chanel 1957 is a familiar name. Introduced as his signature, everyday-use fragrance, this eau de parfum is one of Doyoung's go-to picks. Part of the Les Exclusifs de Chanel line, the Chanel 1957 is a wearable, layered scent created by ​​Olivier Polge, the perfumer behind popular products such as Viktor & Rolf's Flowerbomb and Dior's Pure Poison. Fitting for Doyoung's preferences, this is a musky fragrance accentuated by powdery accords. The opening has a skin-like scent quality courtesy of white musk, aldehydes, bergamot, coriander, and pink pepper. The fragrance then blossoms with middle notes of orange bloom and white musk, finally setting on base notes of cedar, honey, vanilla, and more white musk. An ideal spritz for those who favor chic, lasting, and cozy aromas, the Chanel 1957 is a delightful but classy fragrance, perfectly fit for equally refined individuals.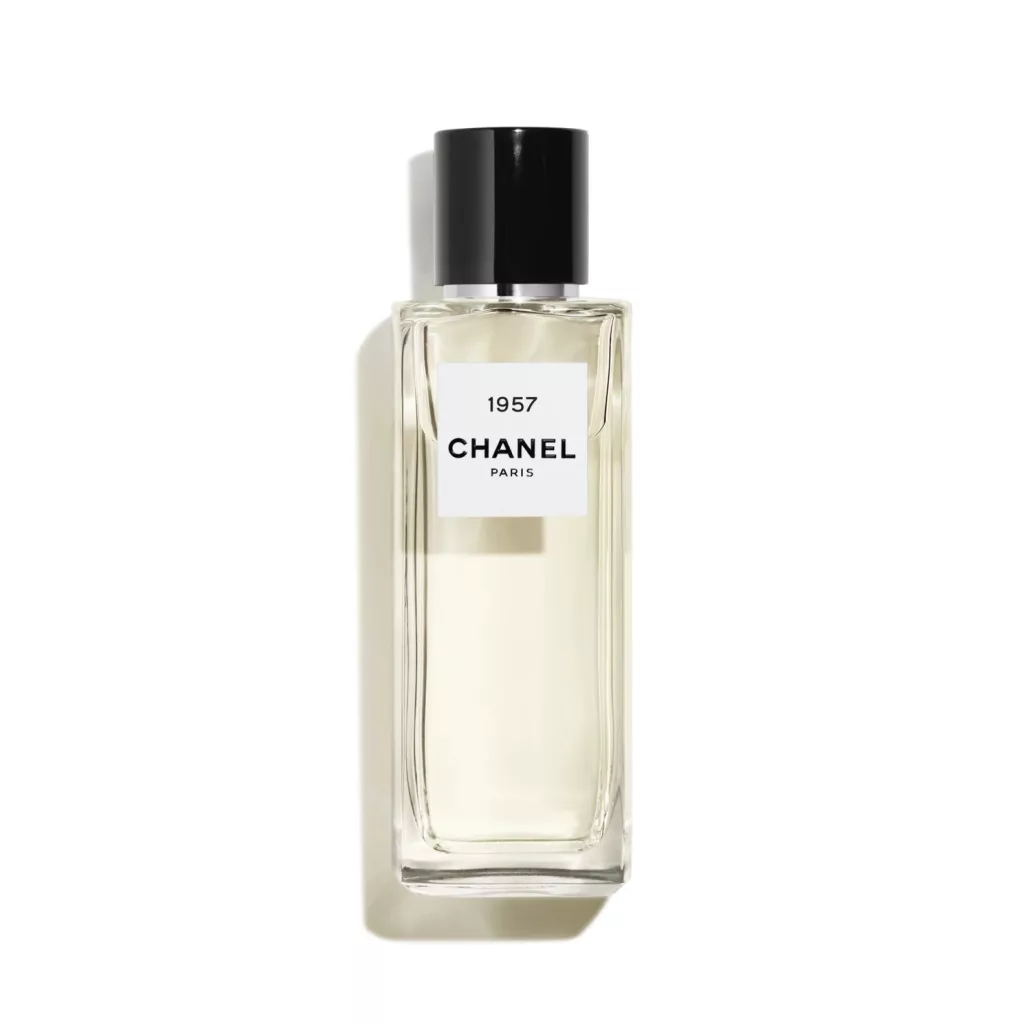 Chanel
Chanel 1957 Eau de Parfum
Le Labo AnOther 13 Eau de Parfum
Le Labo's AnOther 13 is another Doyoung-approved fragrance. A niche, addictive, and complex eau de parfum, AnOther 13 was originally a limited edition scent commissioned by AnOther Magazine. Crafted in collaboration between Le Labo and AnOther's editor-in-chief, Jefferson Hack, the fragrance is now a best-seller with a cult, IYKYK status. Inspired by the smell of magazines, this perfume is composed of 13 ingredients — thus the name — including ambroxan, jasmine, moss, ambrettolide, pear, musk mallow, and cetalox. As per Doyoung, AnOther 13 is a sweet fragrance, that leaves a lasting impression, making it his top choice for first-time meetings.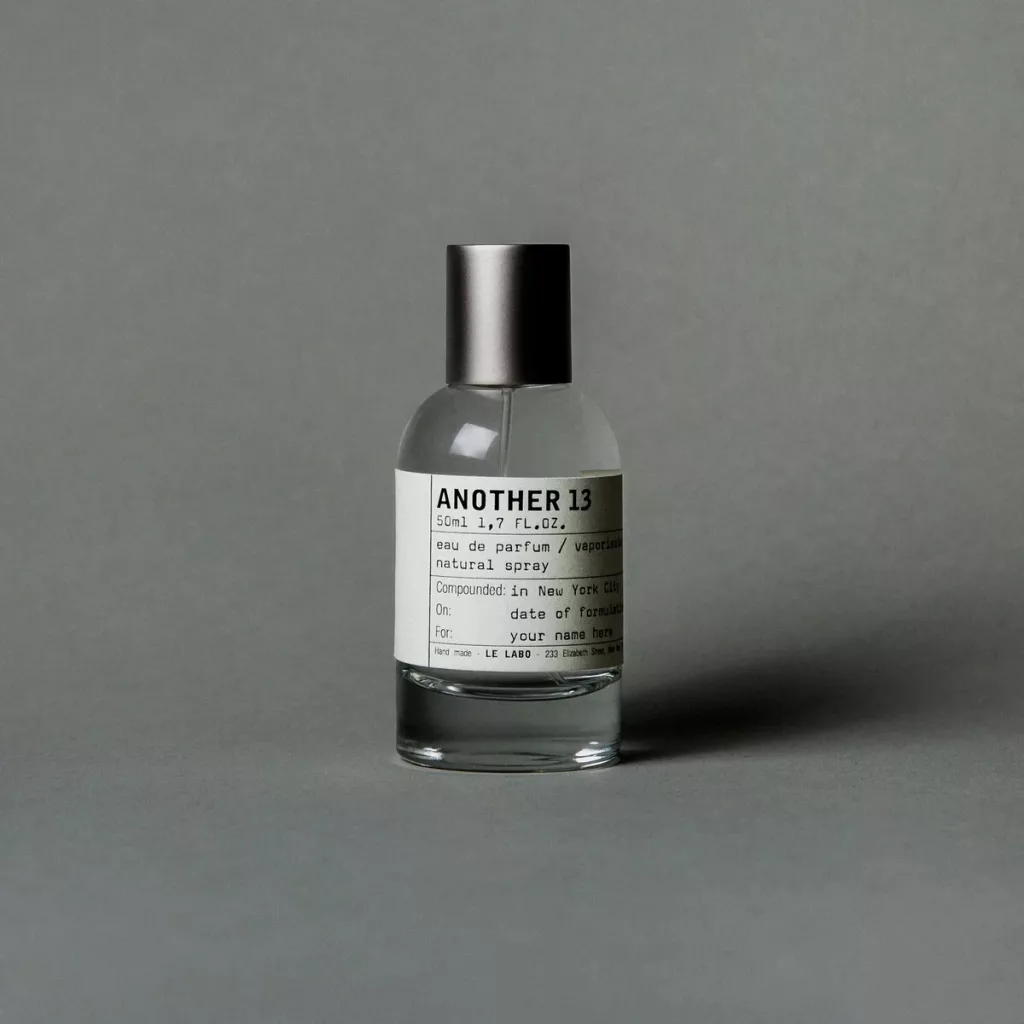 JAEHYUN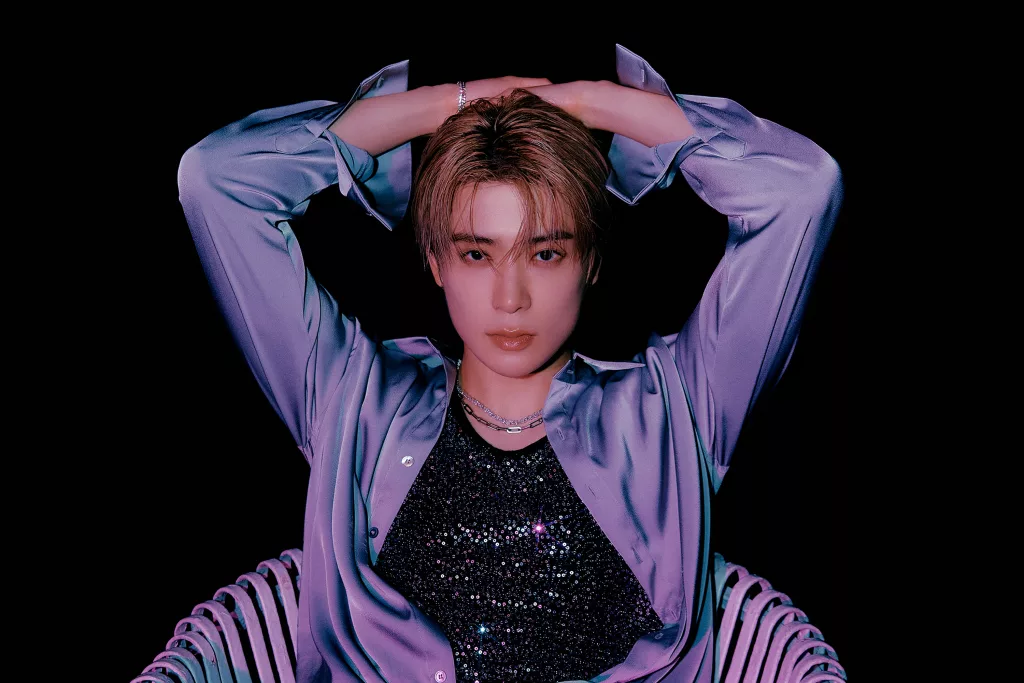 Jo Malone Myrrh and Tonka Cologne Intense
If you have been a fan of Jaehyun for a while, you might recall the singer's viral Jo Malone Myrhh and Tonka Cologne Intense era. After meeting him in early 2022, a fan fell in love with his perfume recommendation and decided to share the good word on social media. Shortly after, the fragrance went viral among the heartthrob's admirers and was all the buzz for months to come. The cologne is a warm blend of vanilla, almond, and tonka bean that features the sap of the Namibian myrrh tree. However, the top notes of the cologne consist of fresh camphor, honey, and lavender which add an exotic touch to this rich gourmand fragrance. Finally, highlights of Omumbiri myrrh bestow more sultriness to this already commanding scent. Jaehyun recommended Myrrh and Tonka Cologne Intense for the winter season, but wear this on any day for the perfect cozy-but-sensual touch to any outfit.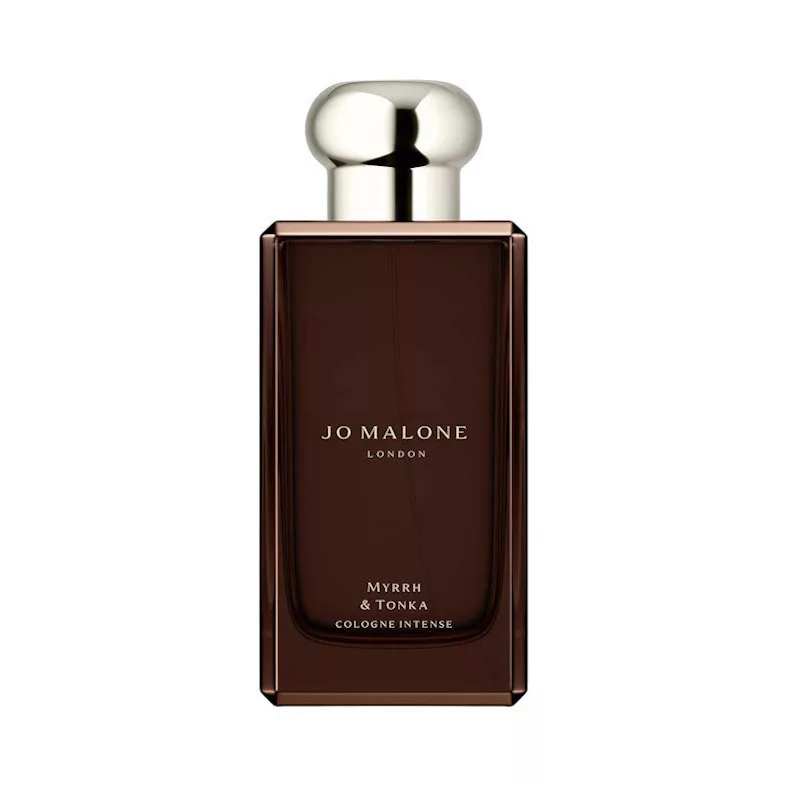 Jo Malone
Myrrh and Tonka Cologne Intense
Tom Ford White Suede Eau de Parfum
Along with household names in K-pop like Cha Eun Woo, GOT7's Jinyoung, and SEVENTEEN's Wonwoo, Jaehyun is a big fan of Tom Ford's fragrances. The White Suede Eau De Parfum is not one for the faint of heart as it oozes warmth and sexiness, with a few unconventional notes that provoke some well-deserved head turns. The fragrance is highlighted with leather accords and suede notes. Additionally, the sultry perfume features an aromatic harmony of saffron and thyme that mingles with velvety musk, lily of the valley, rose, and amber. Warm and spicy, Tom Ford's White Suede embodies subtle sensuality, which — everybody can agree — makes it an ideal match for Jaehyun.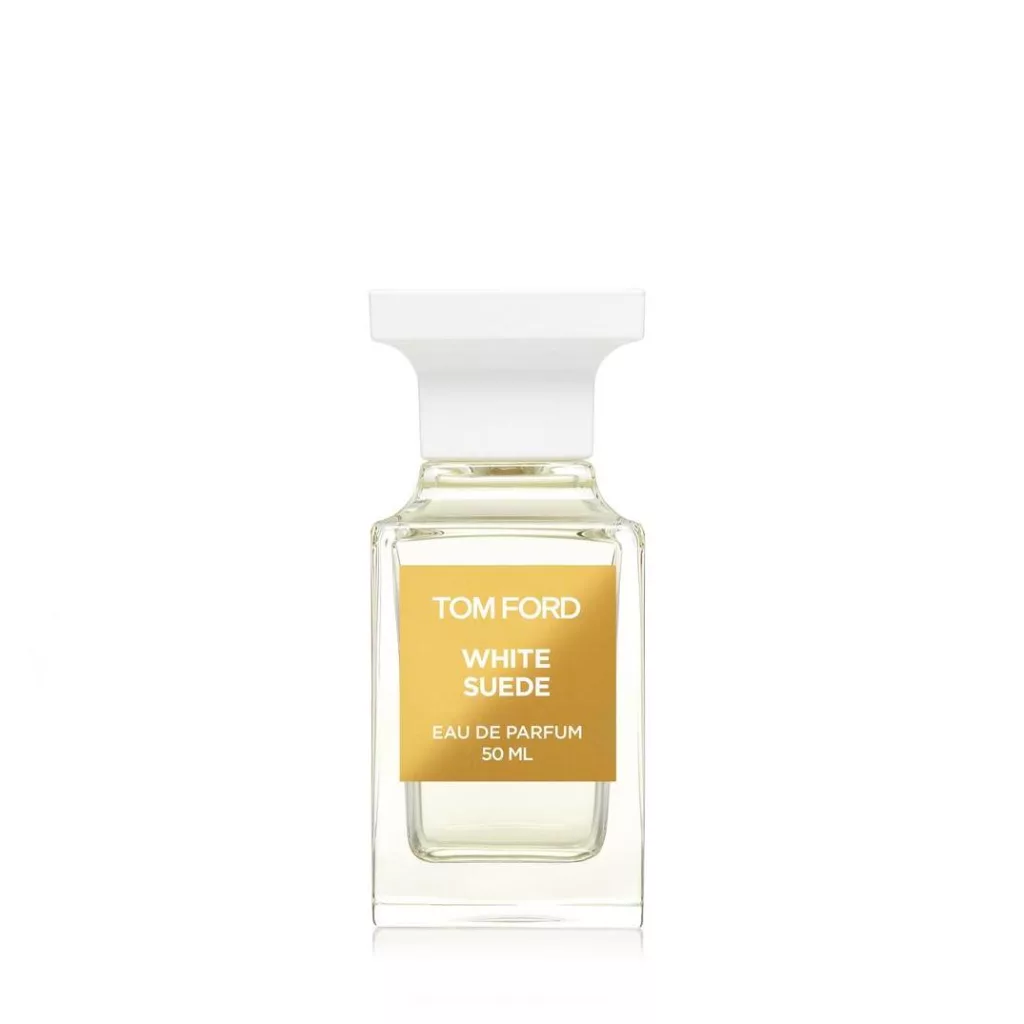 Tom Ford
White Suede Eau de Parfum
Jo Malone Wood Sage and Sea Salt Cologne
Jo Malone's Wood Sage and Sea Salt is a certified K-pop idol staple, with many idols across generations flocking to the fragrance. This beachy scent is a contrast to the Myrrh and Tonka Cologne but still fits Jaehyun's effortless charm to a tee. With both aromatic and earthy qualities, this cologne embodies a spirit of adventure and sensuality. A unisex product appropriate for a walk on the beach or a romantic candle-lit dinner, the Wood Sage and Sea Salt cologne features sophisticated ambrette seeds, satiating sea salt, and aromatic sage. This addition to Jaehyun's perfume collection further proves the vocalist's effortlessly chic taste and aesthetics.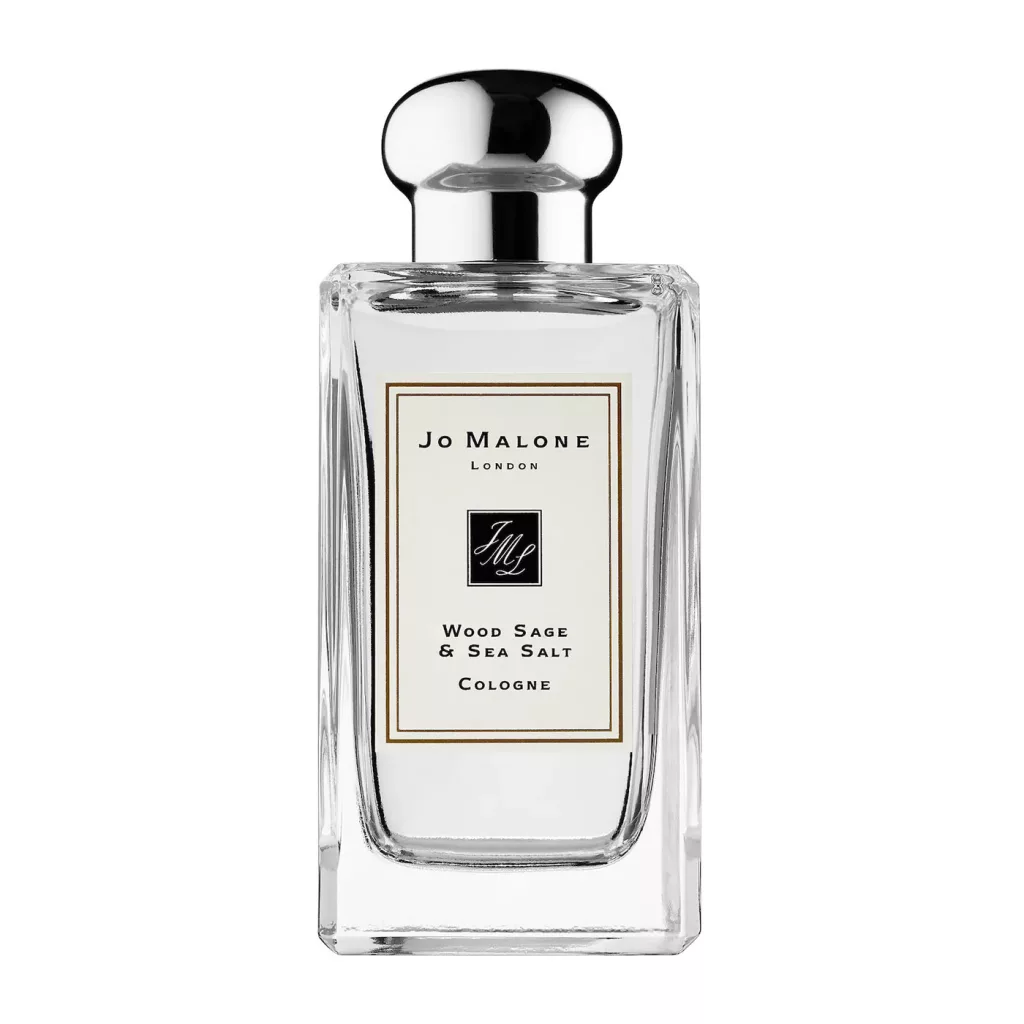 Jo Malone
Wood Sage and Sea Salt Cologne
JUNGWOO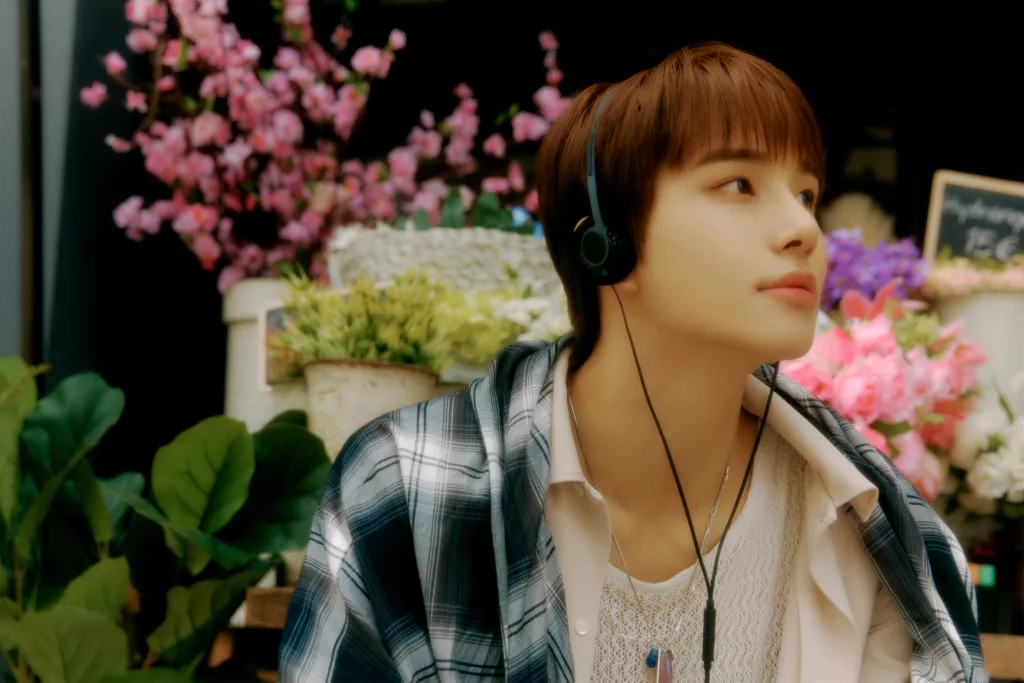 Diptyque Fleur de Peau Eau de Parfum
Diptyque is a well-loved brand among K-pop idols and Jungwoo is no exception. The honey-toned vocalist has previously shared with fans his predilection for the Diptyque Fleur de Peau Eau de Parfume. Paying tribute to the mythical love between Psyche and Eros — resulting in their daughter Hedone — Diptyque made this creamy floral fragrance that highlights iris and ambrette seeds for a full-bodied mixture. This scent settles in a soft musky, leather note with accents of carrot, amber wood, and sandalwood. An atypical musky, powdery, and yet floral fragrance, Diptyque Fleur de Peau is a seductive but subtle head-turner, suitable for regular use.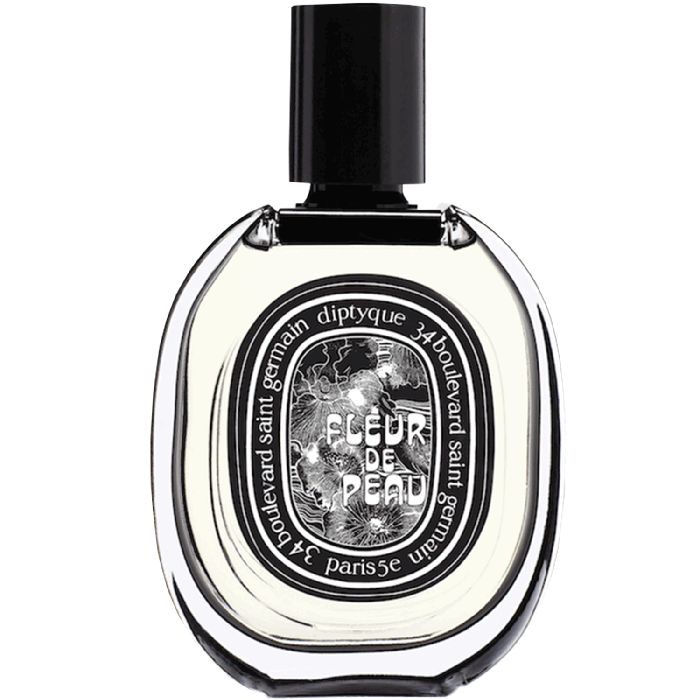 Chloé Roses de Chloé Eau de Toilette
If this fragrance pick is anything to go by, it seems that Jungwoo loves scents that are just as sweet and fresh as his personality. Roses de Chloé is a floral eau de toilette that captures the essence of the Parisian fashion house in every spritz. This fragrance can only be described as the signature Chloé rose scent reimagined. The top notes are a playful mix of bergamot, tea, and osmanthus while the heart of the fragrance consists of damask rose and magnolia. Finally, the base notes include white musk, amber, and wood. Airy, romantic, and delicate, this fragrance makes the wearer smell like a freshly cut bouquet of roses with the right Parisian touch.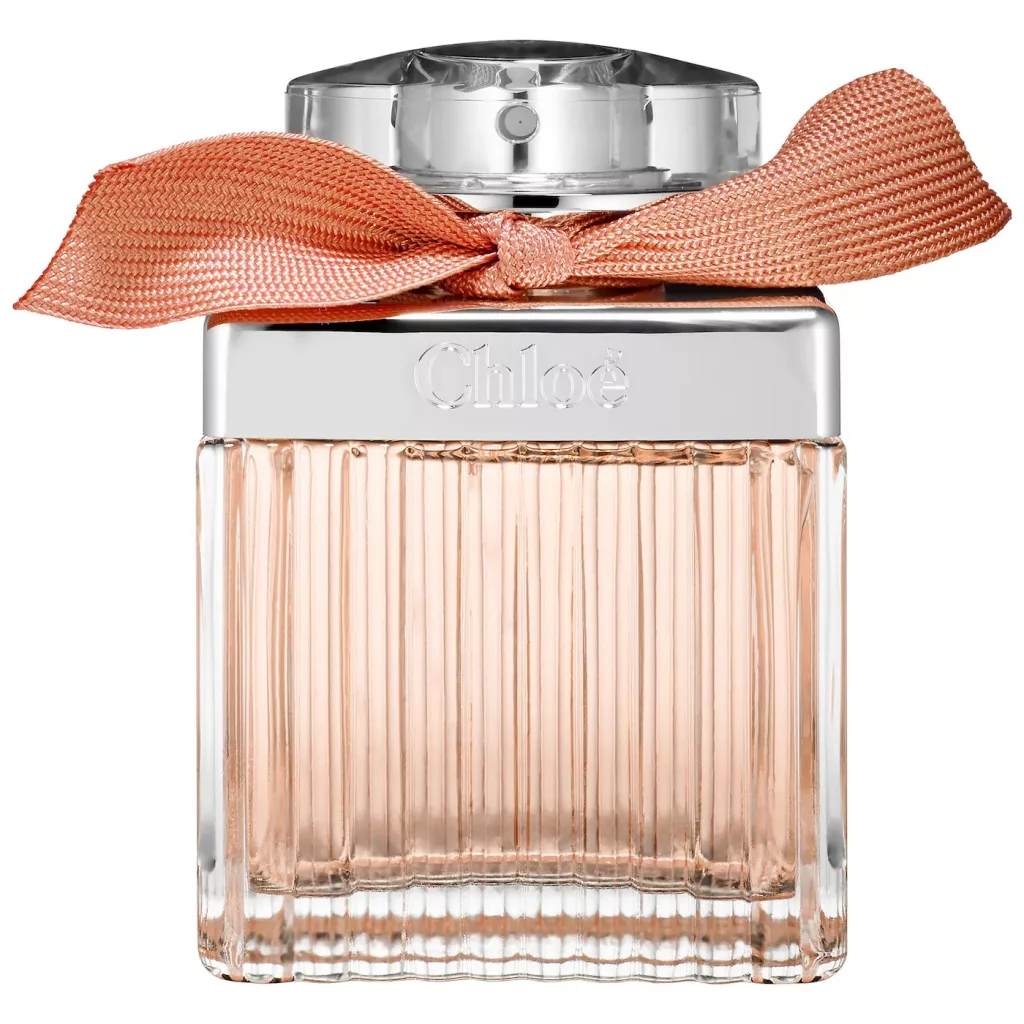 Byredo Unnamed Eau De Parfum
Eagle-eyed fans of Jungwoo are to thank for this perfume listing. In a video where the members of NCT 127 playfully pretend to be a baseball team and show the contents of their lockers, Jungwoo displays a mysterious perfume bottle. Naturally, it took no time before fans associated the bottle with Byredo's Unnamed Eau de Parfum, a unique scent that was created to celebrate the brand's 10-year anniversary. The product features a blank label because it allows the owner to decide the name of the fragrance and offers the chance to personalize the bottle. Unnamed features an aromatic blend of gin accord, pink pepper, violet, and fir balsam, making it an exotic and captivating choice for lovers of woody scents.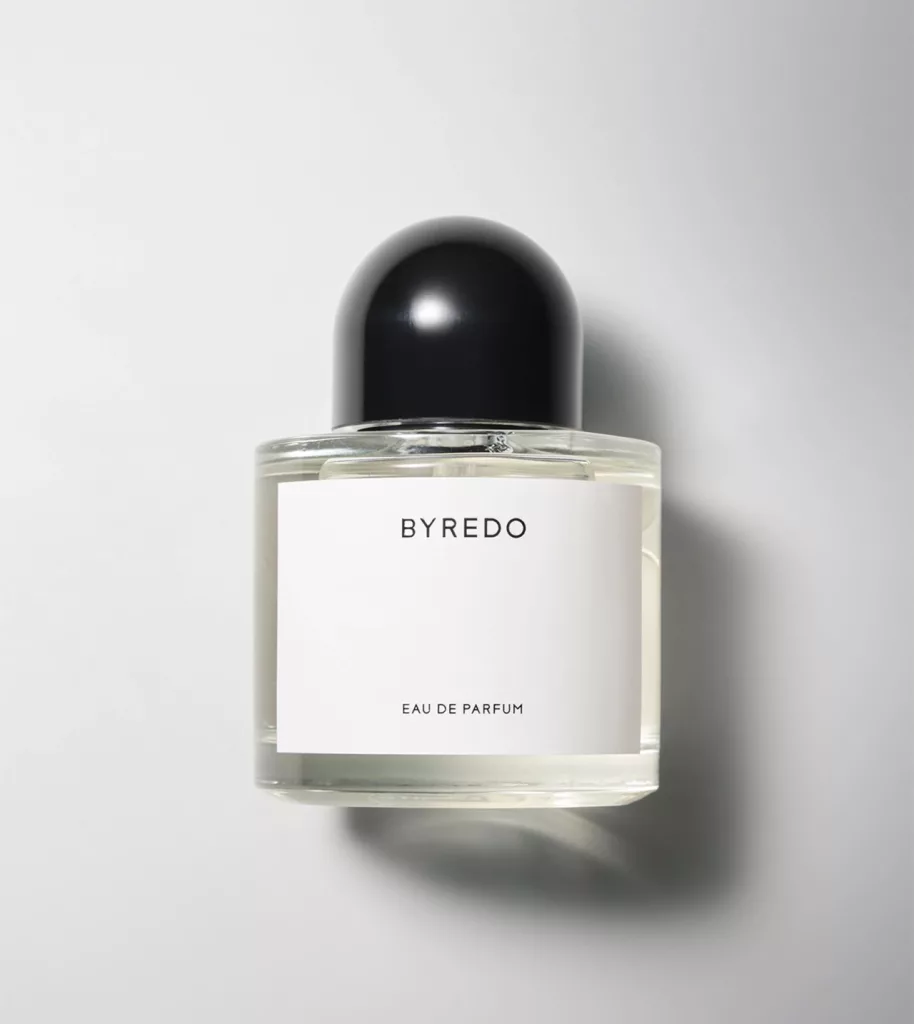 Just like their fragrance preferences demonstrate, Doyoung, Jaehyun, and Jungwoo boast contrasting charms and colors as individuals. Complementing their talents and displaying their unique chemistry, their debut as NCT DOJAEJUNG is set to make waves in the K-pop industry.
The trio has already raised high expectations for their first EP, Perfume, through a slew of photo and video teasers that not only offered a sneak peek at the group's music style but also featured a few fashion lessons.
Read about NCT DOJAEJUNG's take on the denim and white style formula here.