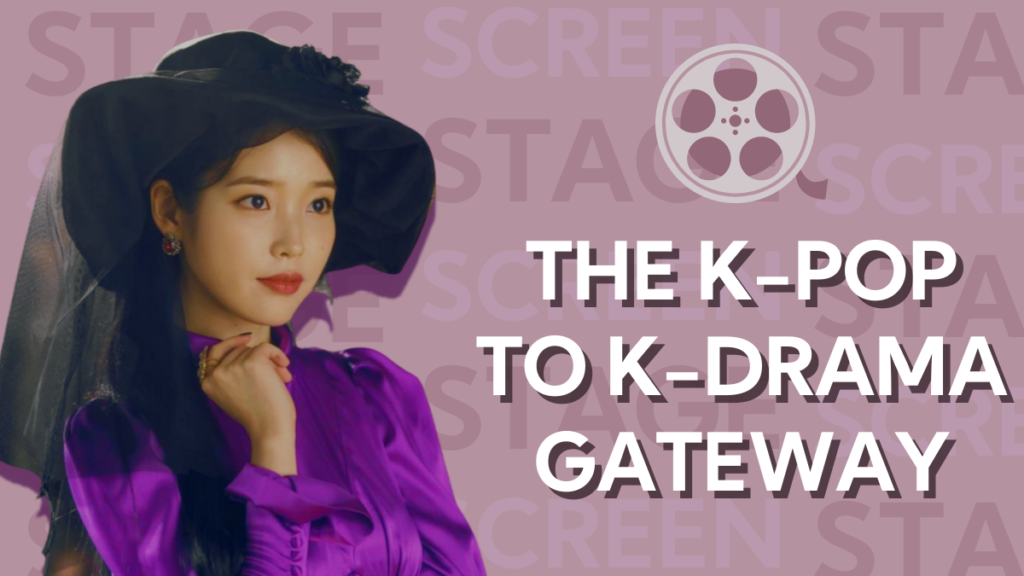 If you've watched your favorite idols on variety programs, you are sure to have heard the iconic opening melody of "Paradise," or heard references to the "F4." Believe it or not, those are both references to the classic K-drama Boys Over Flowers. Maybe you've jotted down a few shows that your favorite idols have recommended on their VLIVE (you can check out some of NCT's favorite media here and here).
For many K-pop fans, the first time they tread into the world of Korean dramas it has something to do with their favorite idol starring or co-starring in it, or even just trying to immerse themselves into the language their idols speak. Although the K-drama sphere has its own massive viewership, both domestic and global, the movement of idols into the industry has increased the popularity of K-dramas for fans worldwide. 
Versatility is Key: the Idol to Actor Pipeline
Chances are, if you've listened to K-pop before, you know that the industry is overflowing with talent. Despite groups assigning the titles of "main" to their vocalists, rappers, and dancers, the influx of trainees and rookie groups means it has become a necessity that idols are well-rounded as artists and performers. One common route idols take as they become more established in their careers is solo or sub-unit projects. Another route they can take is  the mantle of music show MCs or regulars on variety shows. By developing new skills and earning individual screen time, idols can turn themselves into individual brands outside of their respective group or stage persona.
But another route many idols have taken to set themselves apart from their peers in a saturated market is the transition from the music show stage to the small screen. Although it's not out of the ordinary for idols to make surprise cameos in dramas – say, EXO's fun appearance as themselves in To The Beautiful You (2012), or GOT7's BamBam in Don't Dare to Dream (2016) – it's another thing entirely to be the lead or second lead of an entire season.
Look, Ma, I Made It!  
If we tried to recount every idol that has made a successful transition into acting via dramas, we would be here all day – instead, here are a few idols who have taken the step into television to great success. 
We've already mentioned the lasting impact of a show like Boys Over Flowers (2009) – one of its leads, Kim Hyun Joong, played a member of the iconic F4, a group of the most desirable boys at their wealthy private high school. Before this, he debuted in 2005 as a member of DSP Entertainment's five-member boy group, SS501. Like 2PM's Taecyeon, who recently delivered a standout performance in this year's Vincenzo, other established idols have become industry staples. SHINee's Minho and BTS' V also co-starred in the historical drama Hwarang (2016). EXO's D.O. made his drama debut in 2014's It's Okay, That's Love, moving to lead roles shortly after that in Positive Physique (2016) and 100 Days My Prince (2018).
But it's not only boy group idols making moves – soloist IU, otherwise known as Lee Jieun, is now synonymous with K-dramas, beginning with her early appearance in star-studded Dream High (2011) to the more recent Hotel del Luna (2019). After debuting in f(x) in 2009, Krystal Jung also began to make drama appearances, in shows like High Kick (2011) and The Bride of Haebak (2017), to Police University, set to start airing in August 2021.
And, of course, it's impossible to talk about K-dramas without talking about True Beauty. ASTRO's Cha Eunwoo starred as Lee Su-ho in the show, which had a short but much-anticipated run of 16 episodes. However, unlike the other idol-actors mentioned above, Eunwoo debuted as an actor with a small role in the film My Brilliant Life (2014) before ASTRO's debut in 2016.  
Sometimes the gateway into K-dramas isn't just supporting an idol you're a fan of, but supporting their friends or family. Idol-actor siblings like NCT's Doyoung and his brother Gong-myoung, known for The Bride of the Water God (2017) and Melo is My Nature (2019), and Twice's Jeongyeon and her sister Gong Seung-yeon, from Flower Crew: Joseon Marriage Agency (2019) can lead fans of each sibling to support and check out the other. A well-known idol-actor friendship that often leads to fan crossovers is that of BTS's V and actors Park Seo-joon and Choi Woo-shik, well known for their roles in Itaewon Class (2020) and the award-winning film, Parasite (2019). These supportive friends are always recommending each others' projects to their fans, which can often bring K-pop fans to start their journeys as K-drama fans.
A Gateway to "Paradise"
Whether you've only seen a few clips from trending dramas or binge-watched all of Strong Woman Do Bong-Soon (2017), experiencing the crossover between K-pop and K-dramas as a fan is inevitable. They exist in close spheres, with the stars of each industry often crossing over to try something new, expand their resumes, or be friends and family with idols. With the crossover in the industries, comes the oftentimes head-first dive into the world of K-dramas. Sometimes the nudge might be after picking up intriguing bits of information about an actor from a series off of a Korean entertainment update account, or maybe your favorite idol is starring as the lead in their own K-drama. Whatever the reason is for you to cross the bridge from K-pop to K-dramas, know that it's a gateway into "Paradise."
Want more about idol actors, read Upcoming Films Staring Idol Actors.
Image courtesy of GT:st Media. Graphic designed by Astrid.